A federal court in Washington, D.C., set March 4 as the first day of former president Donald Trump's federal election interference trial on Monday. On March 4, Fulton County District Attorney Fani Willis proposed beginning the trial in her 2020 election case against Trump and 18 of his friends.
How Trump's Trial Schedule Lines Up With The 2024 Election Calendar
That is one day before Super Tuesday, a crucial day for Donald Trump as he seeks the Republican nomination to run for president again in 2024. On March 5, nominating contests are anticipated to be held in more than a dozen significant states, including California, Maine, Texas, North Carolina, Utah, and Virginia. Additionally, it falls one week before Georgia's primary on March 12.
Also, Read – Joe Biden is hosting Costa Rican President Rodrigo Chaves at the White House
Indeed, throughout the upcoming year, Trump's campaign schedule will likely require some juggling as he manages several trials, some of which, like the federal case in D.C., coincide with crucial election dates. Trump backers think there is election interference going on as a result of the circumstances.
Trump's attorneys had requested a trial date for April 2026, while the prosecutors, led by special counsel Jack Smith, wanted it for January of next year.
What's More –  Speaker McCarthy: Democrats are 'Very Concerned' Over Biden's Impeachment
According to NBC News, the presiding U.S. District Judge Tanya Chutkan stated that "setting a trial date does not depend and should not depend on a defendant's personal and professional obligations." The judge said, "Mr. Trump, like any defendant, will have to make the trial date work, regardless of his schedule."
Letitia James, the attorney general of New York, has filed a fraud lawsuit against Trump, and it is scheduled to go to trial on October 2. This is the first of two civil cases that will be heard in court.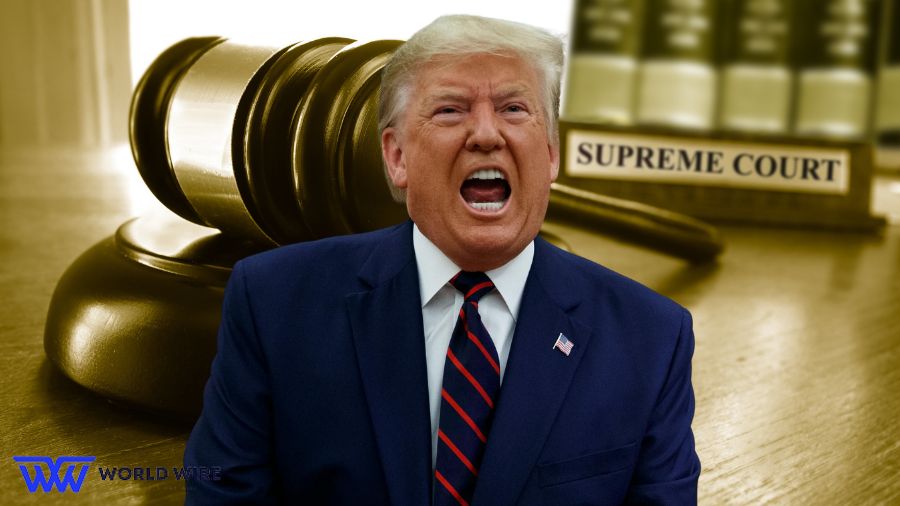 Check Out Other Headlines – Osprey Crash in Australia Kills 3 Marines, Military Investigating
On January 15, 2024, which also happens to be the first-ever Iowa Republican presidential caucus, a defamation lawsuit filed by author E. Jean Carroll accusing the former president of raping her, will go to trial.
On March 25, which falls in the middle of a number of crucial election races, a criminal case involving hush money brought by Manhattan District Attorney Alvin Bragg will go to trial. Arizona, Florida, Illinois, Kansas, and Ohio are among the states that will have their primaries on March 19. While Louisiana's primary is scheduled for March 23, and Wisconsin's primary is scheduled for April 2.
READ MORE – Vivek Ramaswamy sparks a firestorm with Pressley and KKK remarks.
On May 20 in Florida, the trial in Smith's documents case against Trump and two of his aides is scheduled to start. Several states, including West Virginia and Maryland, plan to hold their primaries on May 14. Others have theirs set for May 21. These include Idaho, Kentucky, and Oregon. Another criminal case based in Georgia remains unclear.
Latest News – Eminem Tells Vivek Ramaswamy To Stop Rapping His Songs
In all legal proceedings, Trump has always denied any misconduct and has entered a not-guilty plea to the accusations in New York, D.C., and Florida. On September 6, in Georgia, Trump and his co-defendants are scheduled to be arraigned.
Regarding the four criminal proceedings, Trump has asserted that he is the target of politically motivated individuals engaged in a "witch hunt" supported by the Biden administration and Democrat prosecutors in New York and Georgia. From July 15 to 18, Milwaukee, Wisconsin, will host the Republican National Convention.

Subscribe to Email Updates :