In this article, we have covered briefly what happened to Tulsi Gabbard, why she left the democratic party, and more.
So, without any further delay, let's get into the article –
What Happened to Tulsi Gabbard?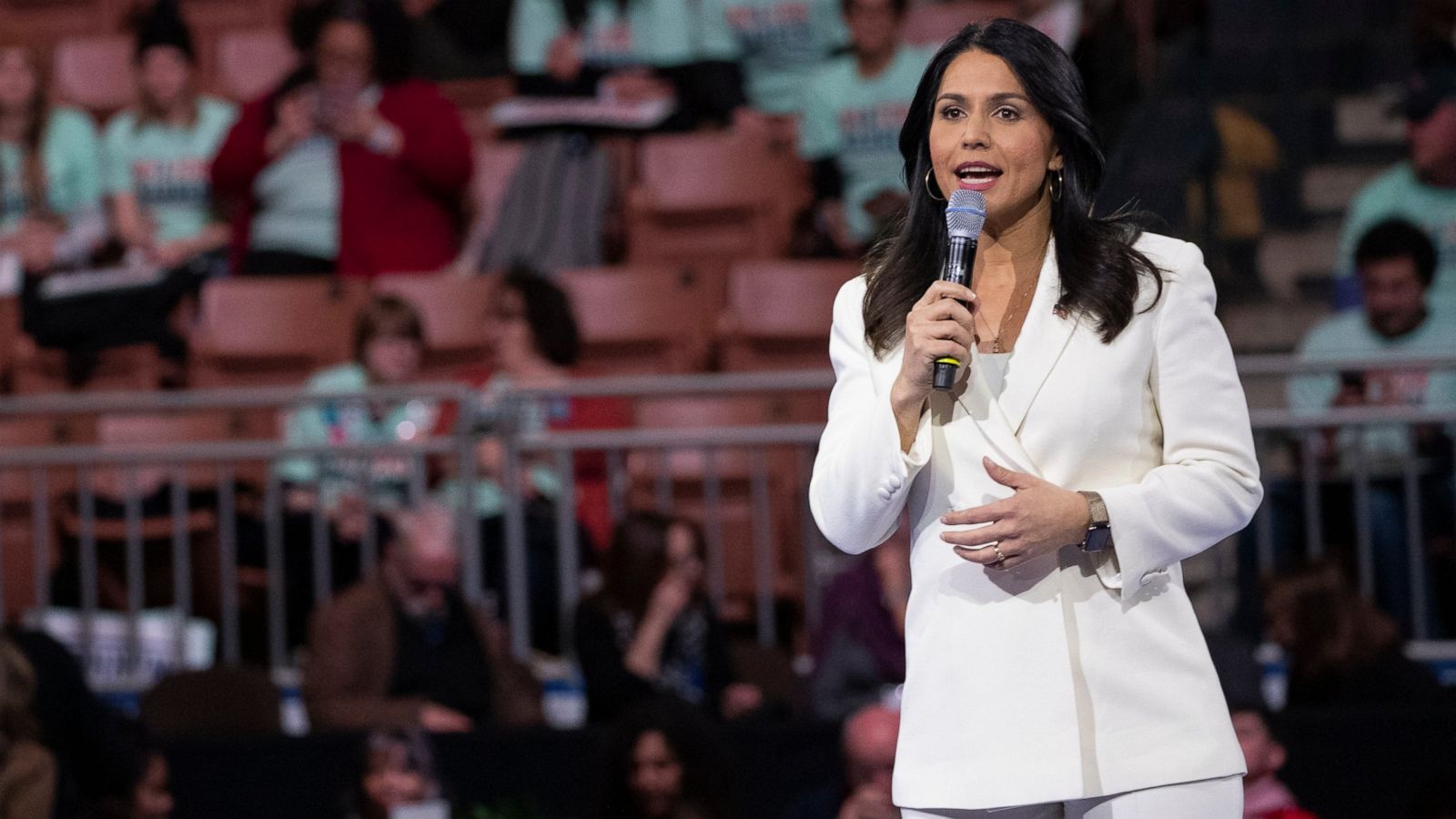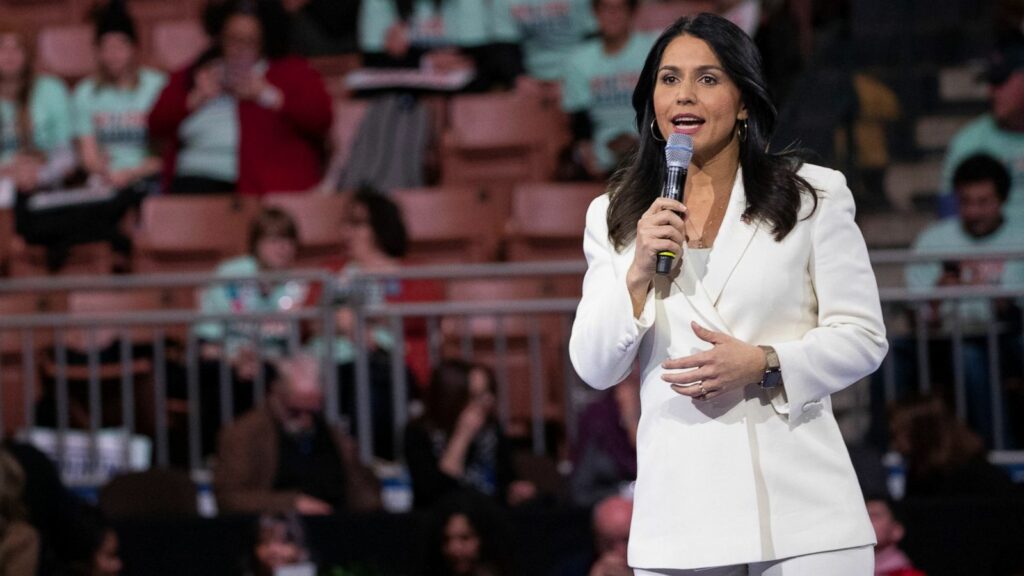 Tulsi Gabbard is a politician, reserve army officer, and politician commander in the United States. She was the first Hindu who served as the U.S. representative for Hawaii's 2nd congressional district from 2013 to 2021. Tulsi has been a democratic party member and was a candidate in the democratic election in 2020.
But, in October 2022, Tulsi left the democratic party and became an independent member. Tulsi has not officially mentioned whether she will be joining the Republican party or not, but she has mentioned she will be attending the rallies for Kari Lake for the midterm elections in November 2022.
What Happened to Tulsi Gabbard?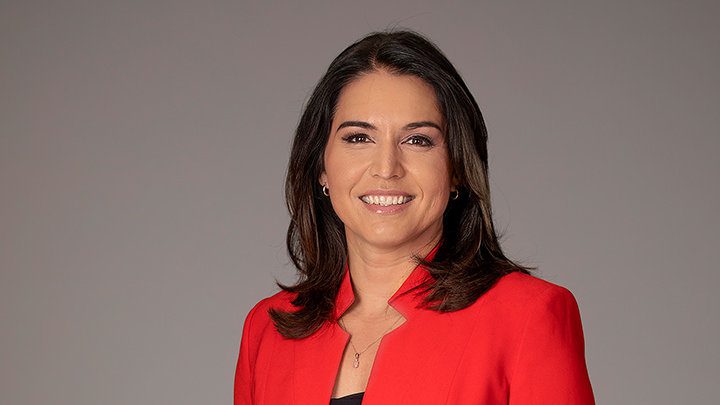 Tulsi Gabbard announced her departure from the democratic party a week before she attended a campaign trail for the GOP nominee, Kari Lake, in Chandler. She also went on many rallies and represented her support for the Republicans.
Tulsi started her own show called "The Tulsi Gabbard Show," and the first episode was about "why am I leaving the Democratic party." For some people, this was a shock, but Tulsi has always supported the ideologies that conservatives valued, even though she supported Joe Biden in the presidential election race in 2020.
In 2020, she ran an unsuccessful election campaign for the Democratic nomination in the United States presidential election. While leaving the party, Tulsi mentioned it as an "elitist cabal of warmongers" and also asked the other independent members of the democratic party to leave along with her.
Tulsi tweeted and said, "I can no longer remain in today's Democratic Party that is now under the complete control of an elitist cabal of warmongers driven by cowardly "wokeness," who divide us by racializing every issue & stoke anti-white racism, actively work to undermine our God-given freedoms, are hostile to people of faith & spirituality, demonize the police & protect criminals at the expense of law-abiding Americans, believe in open borders, weaponize the national security state to go after political opponents, and above all, dragging us ever closer to nuclear war."
What is Tulsi Gabbard doing Now in 2022?
Tulsi Gabbard is an independent member. She has not announced joining any party yet but she will be attending the campaigns for Republican New Hampshire Senate nominees Don Bolduc and Kari Lake. Tulsi Gabbard has also endorsed a Trump-backed Republican candidate Joe Kent who is running for a southwestern Washington House seat.
Tulsi said in a statement, "Kari Lake is a leader who puts people first, fighting for border security, energy independence, public safety, and other policies that actually make life better and more affordable for the American people." Kari Lake is a republican and is currently a republican nominee in the 2022 Arizona gubernatorial election.
Tulsi recently started her own show, "The Tulsi Gabbard Show," and her first episode has gotten a lot of views. Tulsi has mentioned that she will be focusing on her show to support what she believes in and what's the right thing to know about being an American.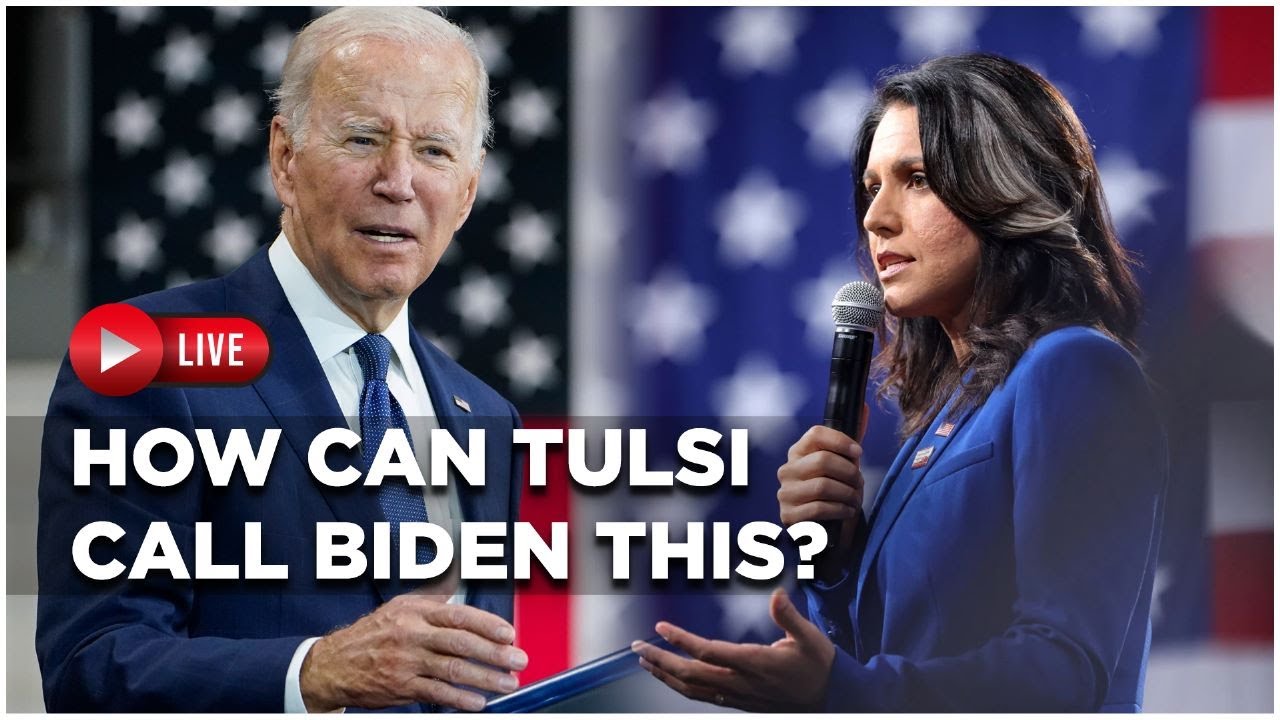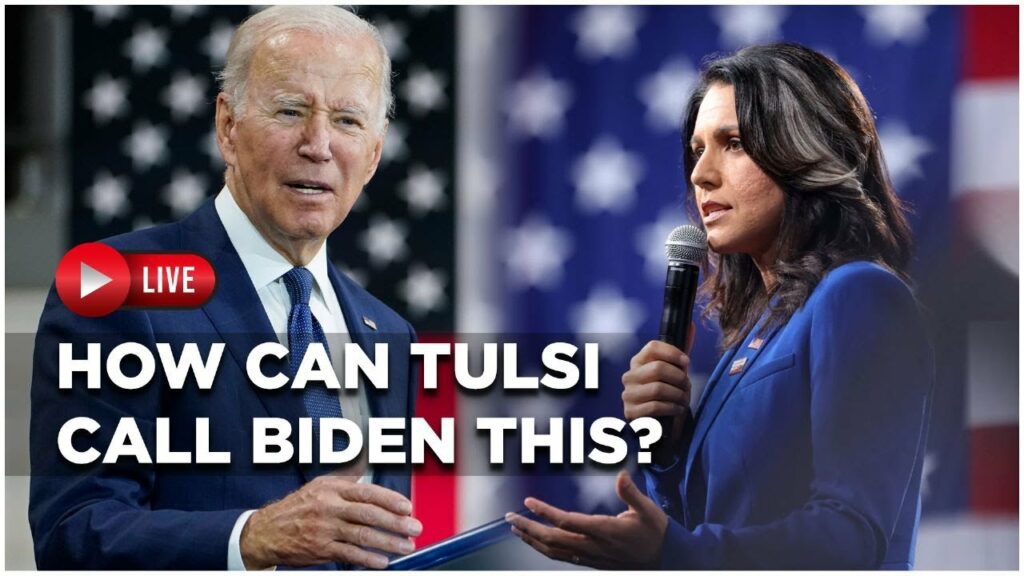 Tulsi has also mentioned, "President Biden campaigned on a message of unity, healing the partisan divide, bringing the country together," in an interview video. "He just gave a big speech saying supporters of President Trump are the most extremist group in our country and a threat to our democracy. That's half the country," she mentioned.
Tulsi Gabbard: I'm LEAVING the Democratic Party. Here's why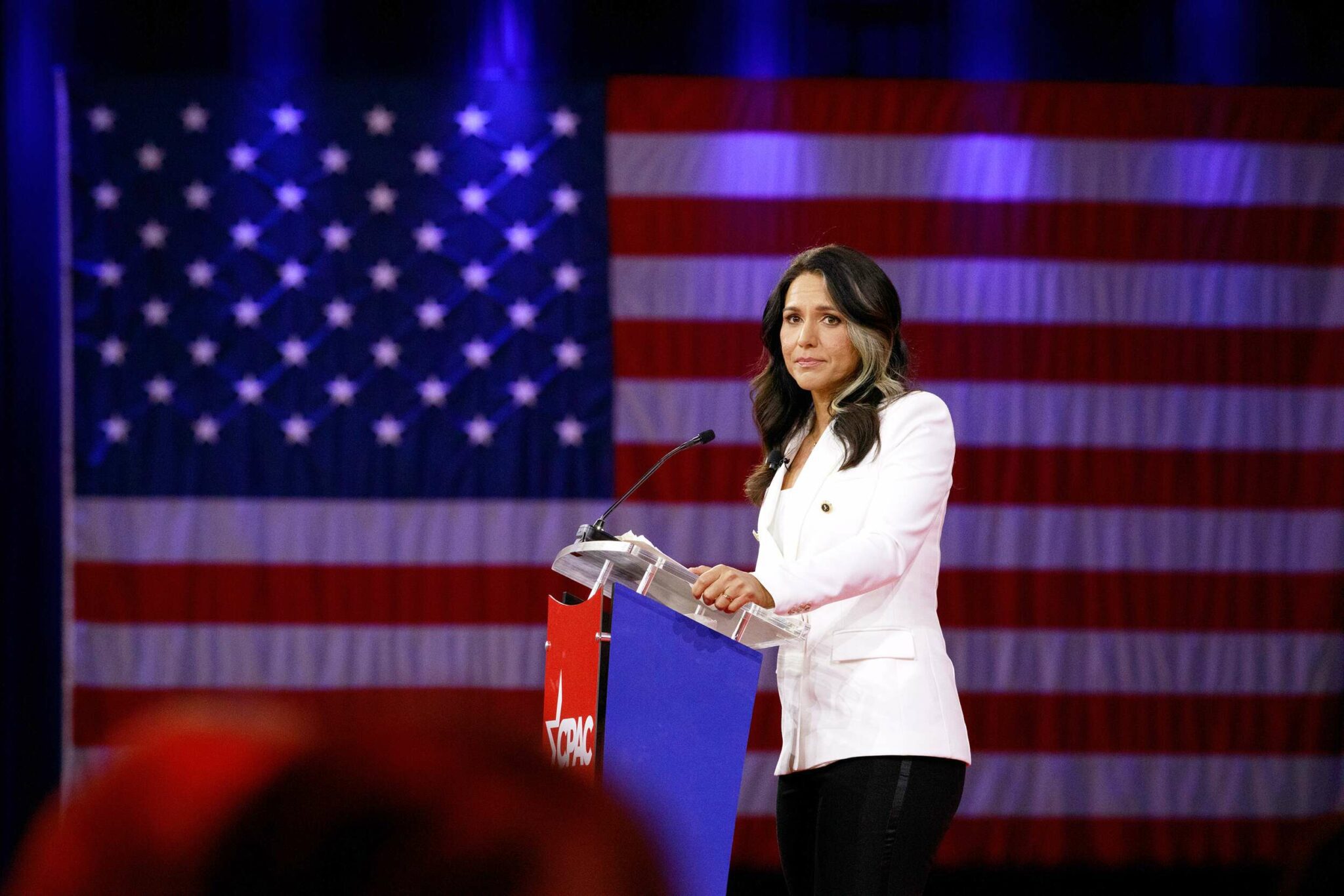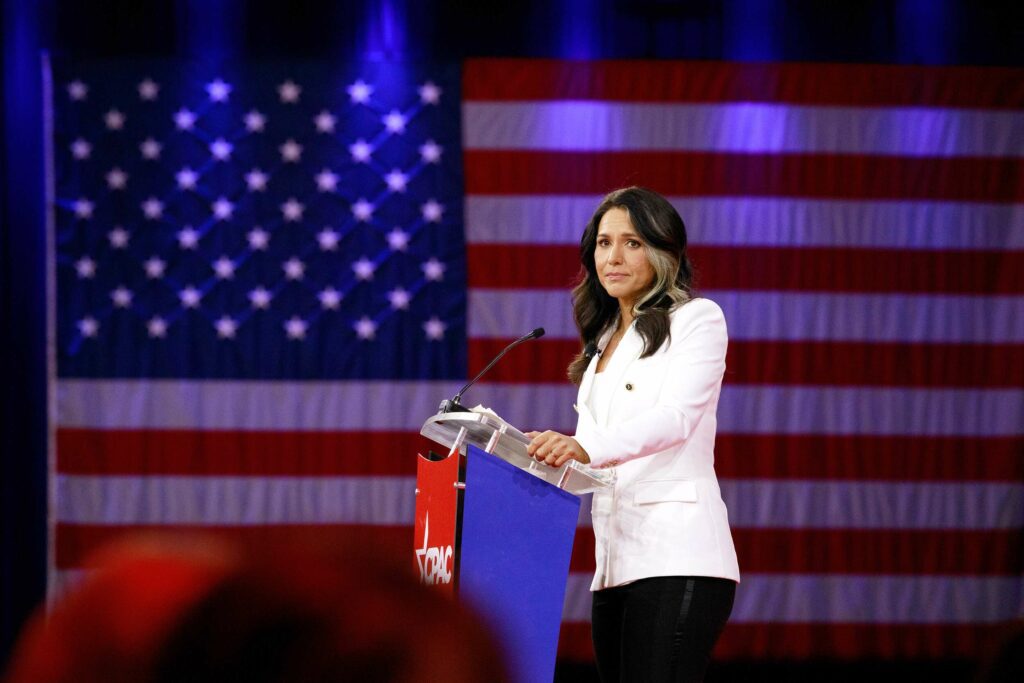 In a recent interview with Glenn Beck, Tulsi sat down and explained what happened to Tulsi Gabbard and why she left the democrats over a phone call.
She mentioned, "These fundamental principles our country was founded on. The things that are most important, that really bind us all together as Americans. And when it comes right down to it, today's Democratic party does not believe in freedom. They don't believe in freedom."
She also mentioned, "Because they don't believe in freedom, and because they are, you know, the party led by fanatical ideologues, they are actively trying to undermine those God-given rights that are enshrined in our Constitution. They're actively seeking to undermine our freedom of speech. They want to control what we say and what we think."
Tulsi mentioned, during the interview, how the democrats did not believe in religious liberty and eventually attacked those who believed in that. She said that the democrats could not even handle how people dared to speak about them in front of the whole world, and democrats say that we are a society, but they foment fear.
Tulsi also said," You see this canceled woke culture. They try to silence anyone who dares to disagree or anyone who dares to expose the insecurity — their insecurity and the weakness in their arguments and narratives. And for a whole host of reasons, and you can go and read my statement on Substack or listen to — you know, I spoke about this in detail on the Tulsi Gabbard Show. But it really all comes down to freedom. And I can no longer be associated with today's Democratic Party, which is so actively anti-freedom."
Tulsi has always been against the foreign policy agreement. In 2016, Tulsi was criticized by other democrats for voting against a bipartisan House resolution condemning anti-Muslim violence in the state of Gujarat, India, which was introduced by the democrats.
The incident in Gujrat caused 1000 deaths, and the majority were Muslim. Later, Tulsi mentioned that there was a lot of misinformation about the incident.

Subscribe to Email Updates :