This article covers all the information regarding Midterm Election 2022 and the 10 competitive governors who are taking part in the upcoming Midterm election 2022. So, let's delve further to learn more about it.
Midterm Election 2022
The midterm election in the United States of America has been scheduled to be held on 8th November 2022 (Tuesday). In the year 2022, there are a total of 435 seats, and 35 of the 100, including 435, are on the ballot. Besides, there are 50 seats, and 36 out of 50 seats will elect the governors. The midterm elections will majorly affect the future party candidates' innumerable matters.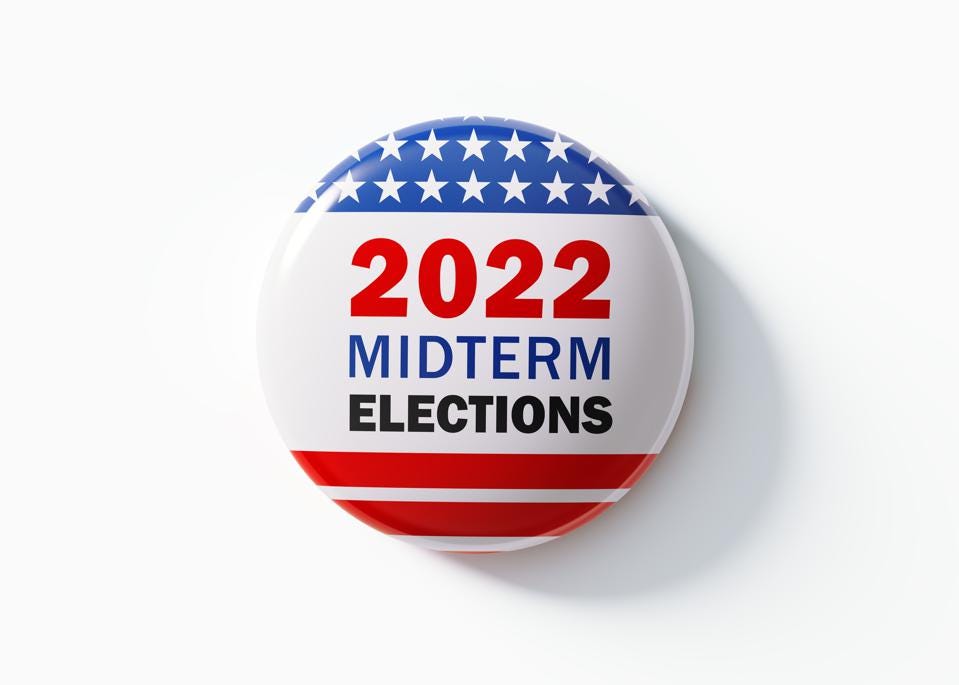 Joe Biden, the current and the 46th President of the United States, is not participating in the polls. This midterm election will decide who will overpower Congres, state legislature, and governor's offices. The midterm elections will ascertain the 118th United States Congress.
Midterm elections happen every four years in line with the Winter Games. It has been termed as Midterm as it is conducted halfway through the President's term of office. The Senate is divided into 50 Democrats and 50 Republicans.
Arizona: Katie Hobbs vs Kari Lake
Kari Ann Lake, a member of the Republican Party, and Katie Hobbs, a member of the Democratic Party, are the candidates who are running against each other in the 2022 midterm elections for the governor of Arizona.
Kari Lake's primary plan for midterm elections is to focus on the final weeks of the campaign and the plans she has made to address increased migration across the border of the United States. She has promised to announce an "invasion" at the border so the state could cope with the migration issues, which are proving a problem for the country.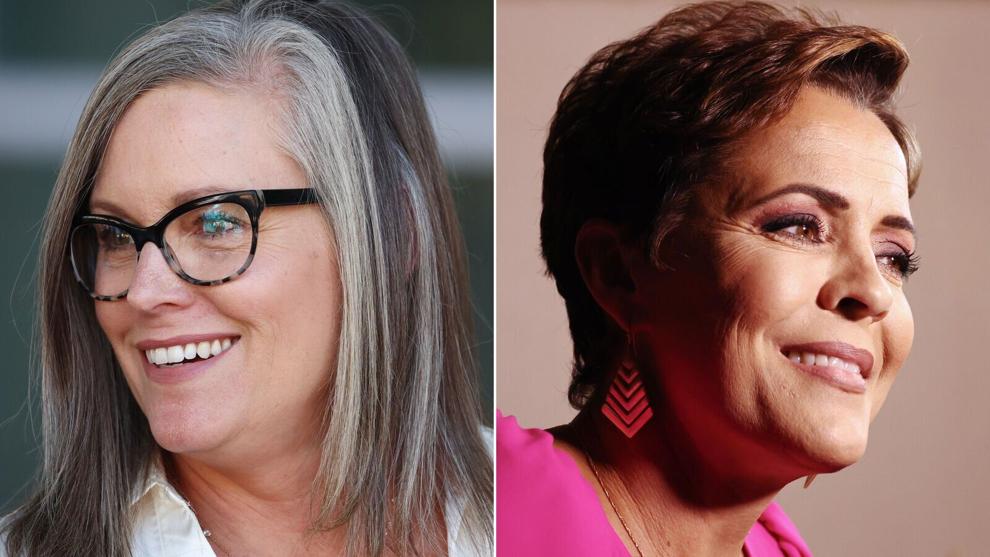 Kari staunchly supports a ban on abortion in Arizona without any exceptions for rape and incents. She also wants cameras in each school in Arizona to spy on the children. Besides, Kari is a supporter of anti-semitic and racist politicians and demanded the cutting of public education funding.
Kari, the Republican nominee, didn't accept whether she would accept the election results if she didn't secure a good number of votes. She didn't answer twice, but when asked a third time, she said that she would win the election and would accept that result when she asked if she would accept the result if she lost. She repeated that she was going to win the election and she would accept that result.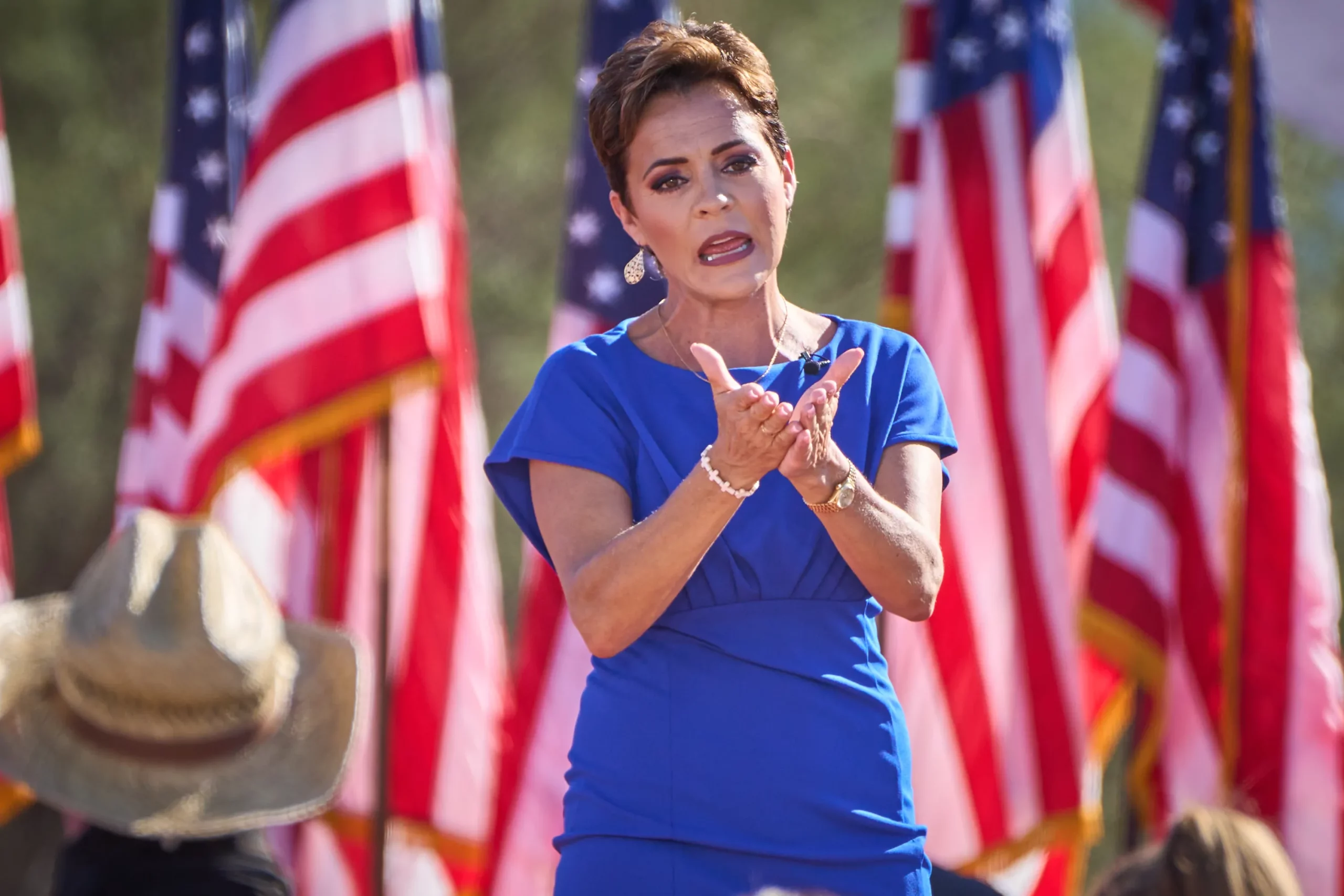 Arizona is one of the various states across the United States where Republicans who refuse the presidential election result of 2020 are on the corner of winning offices in which they would have administered over how elections are run and play a role in accredit.
Kattie Hobbs, a member of the Democratic Party and secretary of the state of Arizona, is running against Kari Lake. Kattie protected the state's election system against the unjustified fraud allegations and depicted the former news anchor Kari Lake as a dangerous threat to democracy. She has devoted her life to the people of Arizona, listening to her community and helping and solving the different problems and challenges of the community. She saw the lack of leadership as they couldn't address the problems of Arizonians when she was working as a social worker and also running a domestic violence shelter.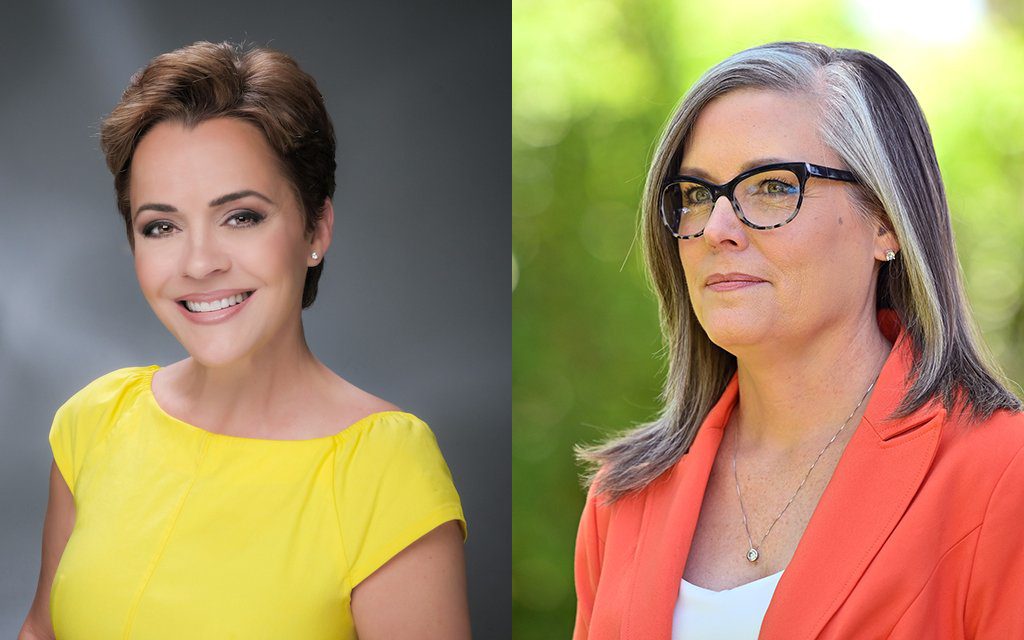 She was not satisfied with the administration so she decided to run for office herself and used her past experience as a social worker to handle the challenges that the people of Arizona were facing at that time. Kattie is undoubtedly a member of the Democratic Party, but when it came to health care for the people of Arizona, she worked with both parties to expand health care to over 500,000 Arizonans. Additionally, she worked with the Republican governor clear the state's rape kit backlog and put sexual assault criminals in jail.
This is the fifth matchup in U.S. history where the candidates from both primary parties are women. Kattie Hobbs and Kari Lake are one of the five administrative contests in the election.
Kansas: Laura Kelly vs Derek Schmidt
Laura Kelly, a member of the Democratic Party and the 48th governor of Kansas, and Derek Larkin Schmidt, a member of the Republican Party and the 44th attorney journal of Kansas, are running against each other in the midterm election for the governor of Kansas.
Governor Laura Kelly has brought both the Democratic and the Republican parties together to maintain the Budget, fund the school as much as they can, and fight to reduce the burden of tax for the people of Kansas. She has always put the Kansans and what is best for them forward of the political parties. She has escorted jobs, business opportunities, and record economic success to Kansas.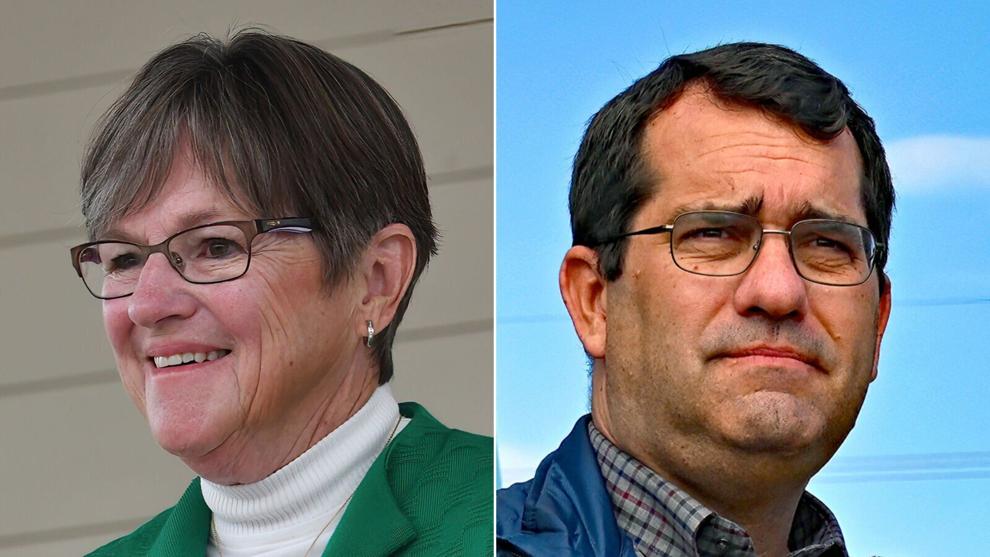 Laura's family background was military, and being a member of it, she learned the importance and values of integrity, accountability, and resilience, and she used all this during her career in public service. When she assumed office, she promised the people of Kansas to be moderate leaders and stick to her words. She brought Kansas back on track after years of fiscal mismanagement, harmful budget deficits, and underfunded schools. At the time of Laura's first term, she succeeded in breaking records for new economic development projects.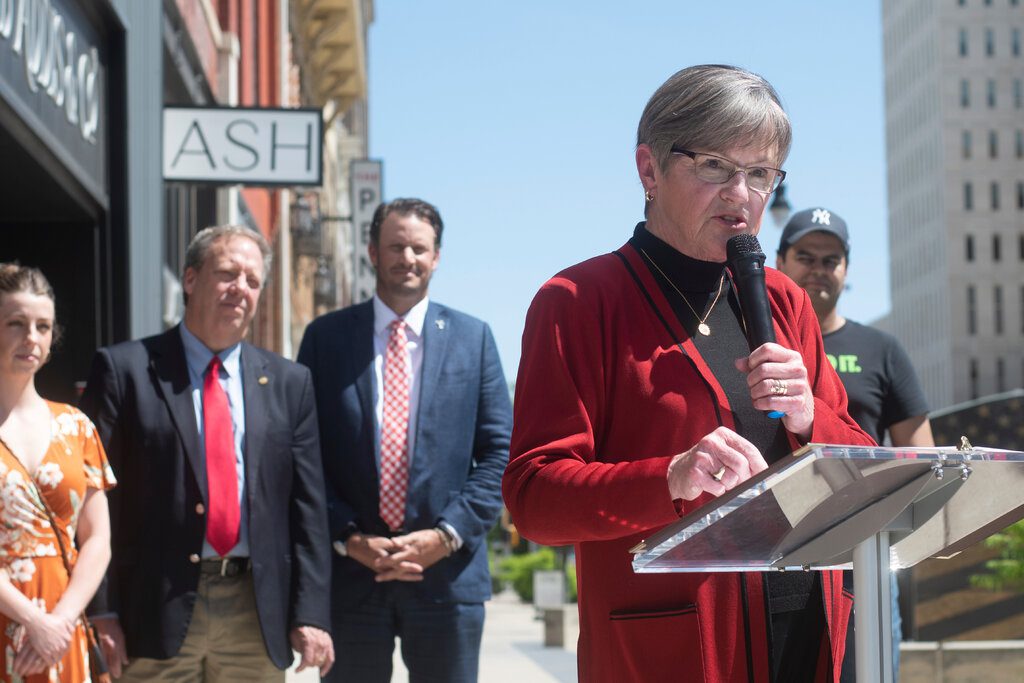 A record of over 8.6 billion dollars of investment in new business enterprises and the creation and preservation of over 41,000 jobs were also recorded. Besides, more than 425 infrastructure projects are in progress, including roads, rebuilding bridges, and enlarging efficient and well-grounded internet access to rural communities.
Last year in 2021, Kansas was recorded exporting $53.35 billion in agricultural goods for the first time in a decade. Kansas received the "Golden Shovel" award for achieving success in economic development.
Derek Larkin Schmidt, a Republican and a native of Kansas, is running for the governor of Kansas. He is a conservative who staunchly believes in creating various opportunities for the Kansans and in safeguarding traditional values such as religious freedom, the rule of law and life, the freedom to speak openly, and the Second Amendment. He believes Kansas is the best place to live and a place where a family can be raised and work can be done compared to the other places.
Derek also supports personal responsibility, individual freedoms, and the Constitution. He has effectively worked to stop scam artists and abusers from ravening on seniors, prosecuting crimes against children, and supporting honorable men and women in law enforcement. He said that he was running for governor to bring common sense and conservative leadership to Kansas.
Nevada: Stephen Sisolak vs Joe Lombardo
Stephen F. Sisolak, an American businessman and governor of Nevada, is running against Joseph Michael Lombardo, Clark County Sheriff, and the American law enforcement officer in the midterm election scheduled to be held on 8th November 2022.
Gov. Steve Sisolak, a member of the Democratic party, is well-known as a coalition builder and problem solver; he was successful in managing the state's largest county budget and led the county through the Great Recession. Since the beginning, he worked to make Nevada's statewide economy strong by expanding Nevada's industries and worked effectively to attract new fields and recruit job-creating companies to Silver State. His primary goal is to make Nevada string and make it strong by investing in education, creating jobs by diversifying the economy, and guaranteeing quality, affordable health care for all Nevadans.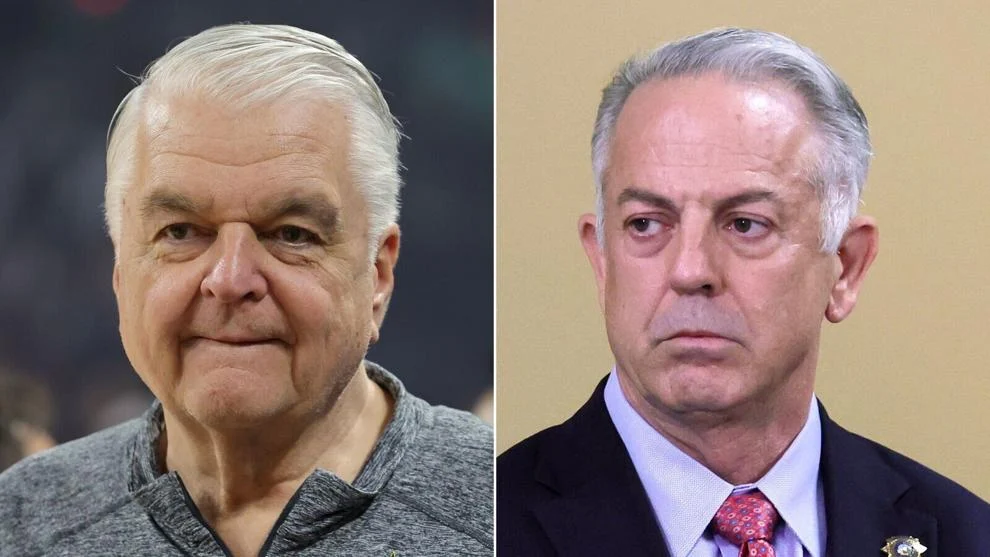 Besides, he put efforts into developing the education system for Nevadans and believes that every child must get the opportunity to succeed. He invests in schools to provide a safe and effective learning environment. Steve also focuses on health care for the Nevadans. He believes that all Nevadans deserve quality, affordable health care. Not even a single person in Nevada should be deprived of medical coverage and shouldn't be charged for being sick, whether women or senior citizens.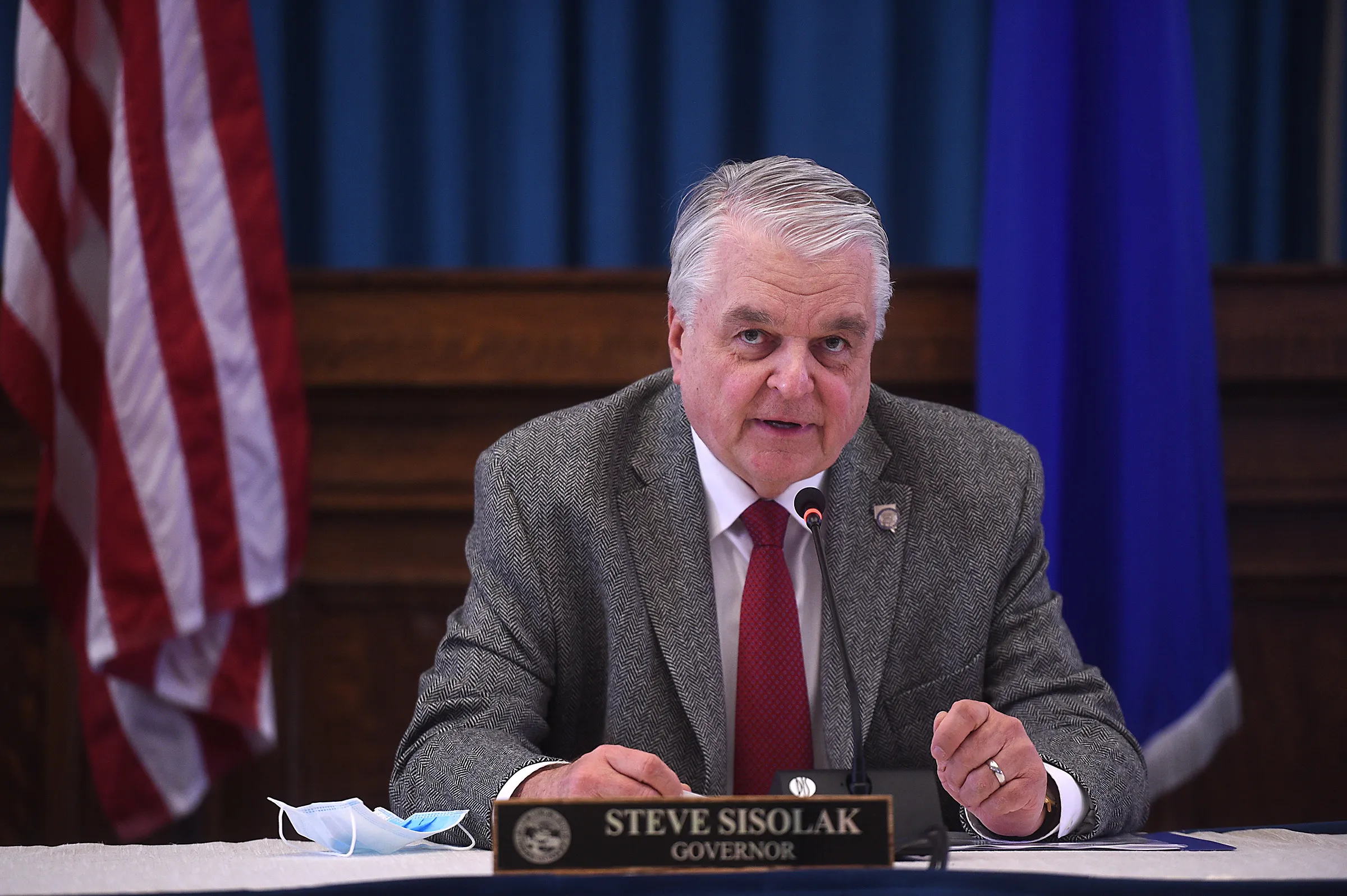 Joe Lombardo, a Republican and a candidate for the Republican of Nevada, has got the support of both the GOP establishment and Trump. Still, Joe said he doesn't believe and consent to former president Donald Trump's claim that the presidential election result of 2020 was false and rigged. He has primarily focused on kitchen table issues, including education and school choice expansion. He blames Joe Biden, the current President of the United States, and other Democrats for the cause of inflation.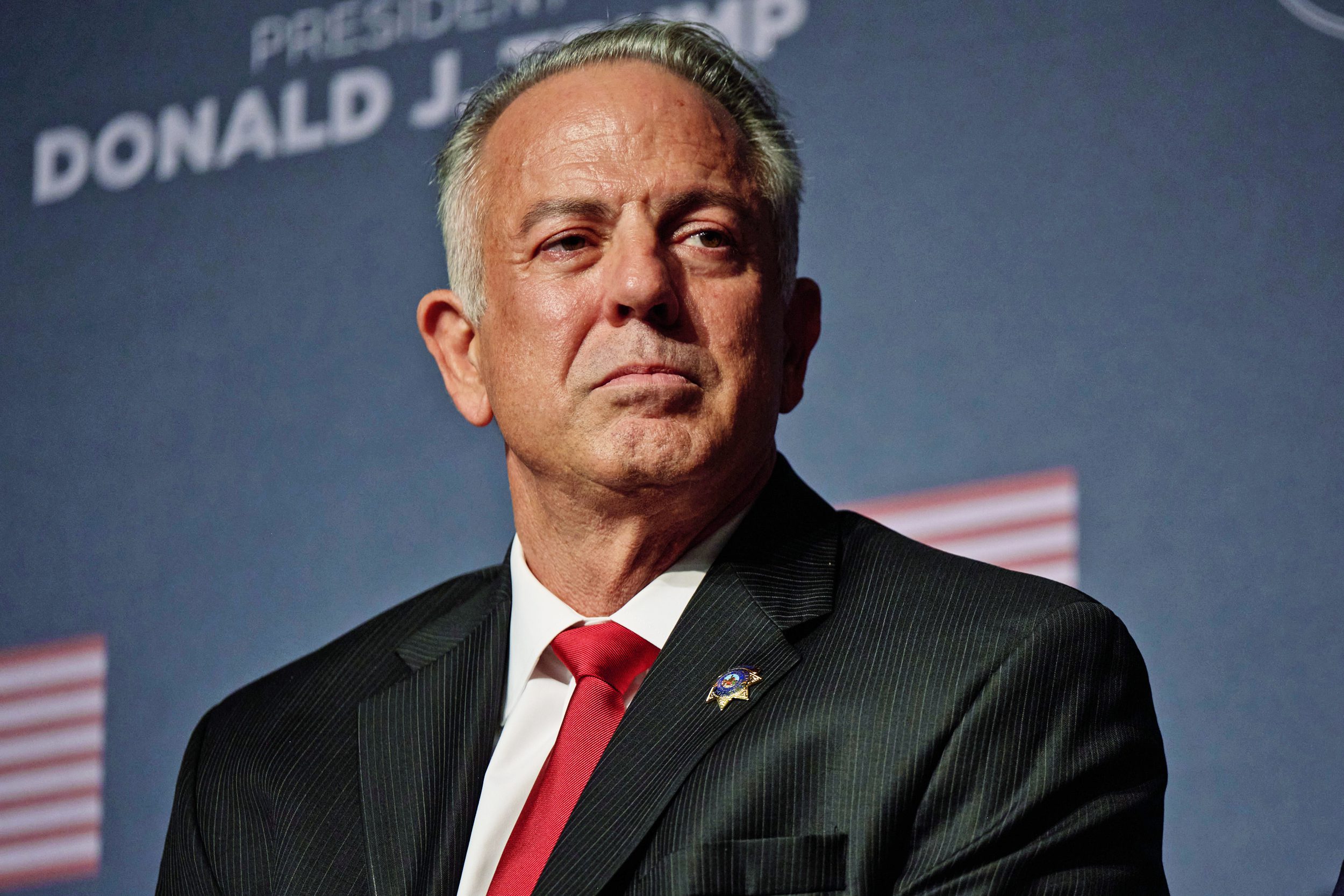 He also blamed the governor for hindering the economic recovery by being more restrictive with school and business termination during the pandemic. His opponent Steve blamed him for a sudden increase in crime in Clark County, home to Las Vegas.
Lombardo said in a recent debate that crime decreased in the last six years of his reign as Sherrif but also said that the crime gradually increased in the last two years, and he has blamed it on "soft on crime" policies led by the governor and Democratic legislators.
Oregon: Tina Kotek vs Betsy Johnson vs Christine Drazan
Tina Kotek, and Betsy Johnson, members of the Democratic Party, and Christine Drazan, a Republican Party, are running against each other for the governor of Oregon in the midterm elections. This election is an unpredictable race between three well-known and funded women of Oregon in 40 years.
Democrat Tina Kotek is the one who has served as a House Speaker for a long time in Oregon history. During her reign, she has always worked for the welfare of the people and is Oregan's proven progressive fighter and the first lesbian speaker of any state house in the country. She put all her efforts into uplifting the minimum wage and passing paid family leave. Also, She voted to put Oregon on track with 100% clean electricity so everyone could afford the electricity facility effortlessly.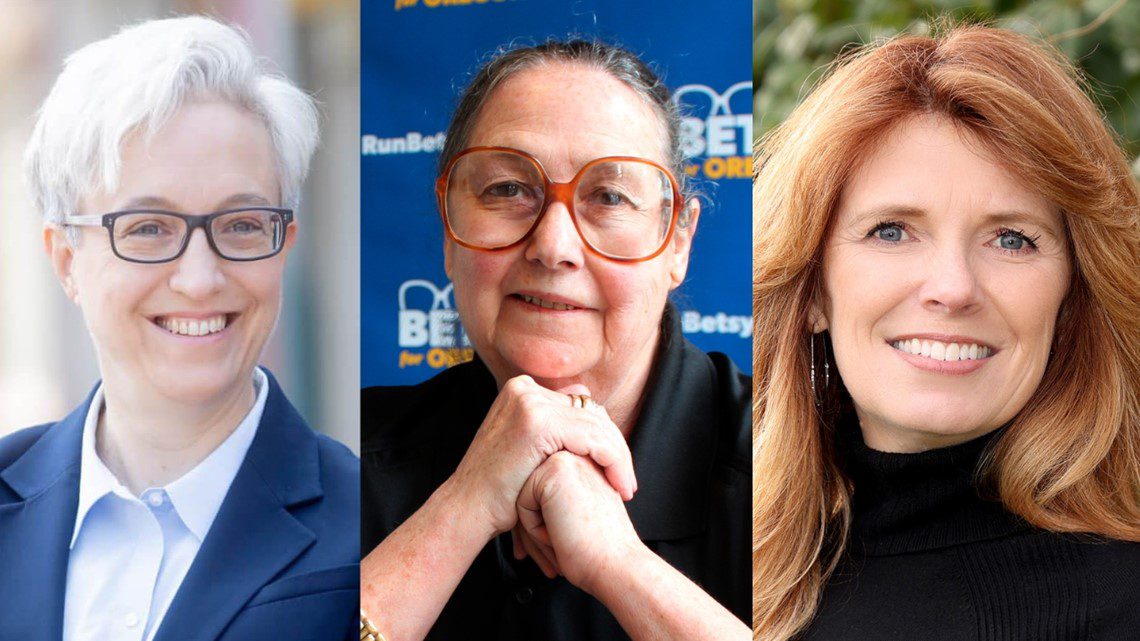 Now, she is running in the midterm election with the same motive of building a future of opportunity and justice for every people in Oregon. Tina has got the support of various trusted organizations, elected officials, and community leaders all over the state.
Betsy Johnson, an independent Democratic candidate, is also in the race for the governor of Oregon. She is an independent candidate and said that "I'm running for governor as an independent leader, unaffiliated with any party, loyal only to the people of Oregon. You don't have to leave the Republican Party to support our campaign; you only have to want a better Oregon. Only you-not the broken political parties- can rescue Oregon from the failures of Kate Brown, Ted Wheeler, and Tina Kotek."
Betsy will become a voice for those voters who are now dismal with homeless barracks and trash-strewn streets and fed up with watching Republicans and Democrats "fight like two cats in a sack."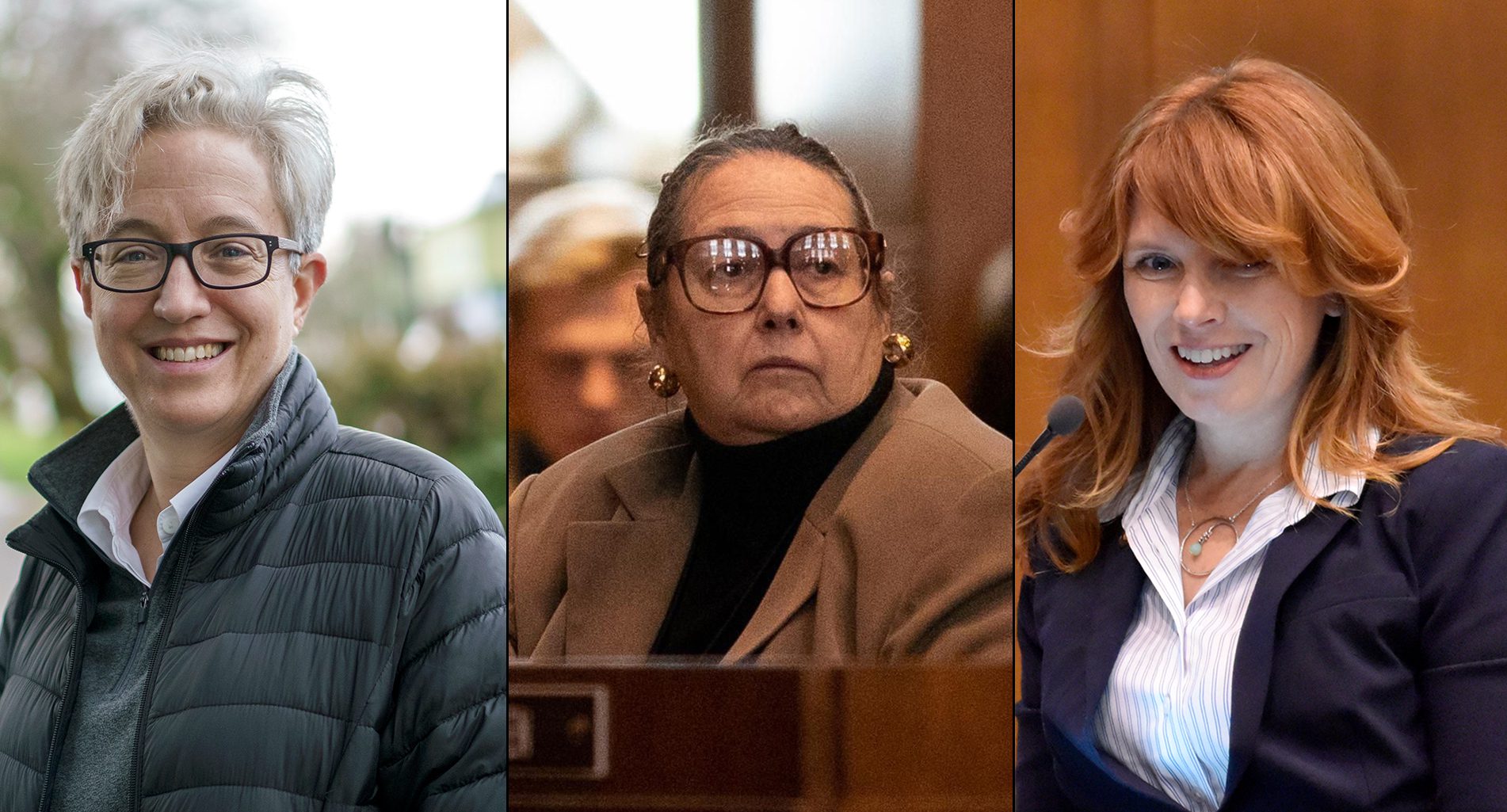 Betsy Johnson argued that Tina Kotek's policies, the former speaker of the house and who was also seen at a private fundraising reception with current president Joe Biden would leave the state "woke and broke." On the other hand, she said that her Republican contender and former state House minority leader, Christine Drazan, would endanger women's reproductive rights.
Johnson is also gun rights advocate who condiments the fact that she is being attacked by the "woke left" and the "radical right."
Christine Drazan, the former state House minority leader and a Republican, has vowed to bring "balance" back to Oregon while charging that all-Democratic control over the past years has doomed to hold the governor and the Legislature "to account." She staunchly opposes abortion rights. She has also pointed out that she would listen to and join with the leaders in the legislatures, which will remain under Democratic control.
Wisconsin: Tim Michels vs Tony Evers
Anthony Steven Evers, a member of the Republican Party, and Tim Michels, a member of the Democratic Party, are running against each other in the midterm elections.
Tony Evers has always worked to bring people together; he has always focused on joining rather than dividing. Governor Tony Evers will primarily focus on how to address rising costs, help small businesses, get people back to work and give the children the education they need. He helped the people of Wisconsin by reducing the 15% tax, which was one of the biggest tax cuts in Wisconsin's history. He also opened up job opportunities across the state.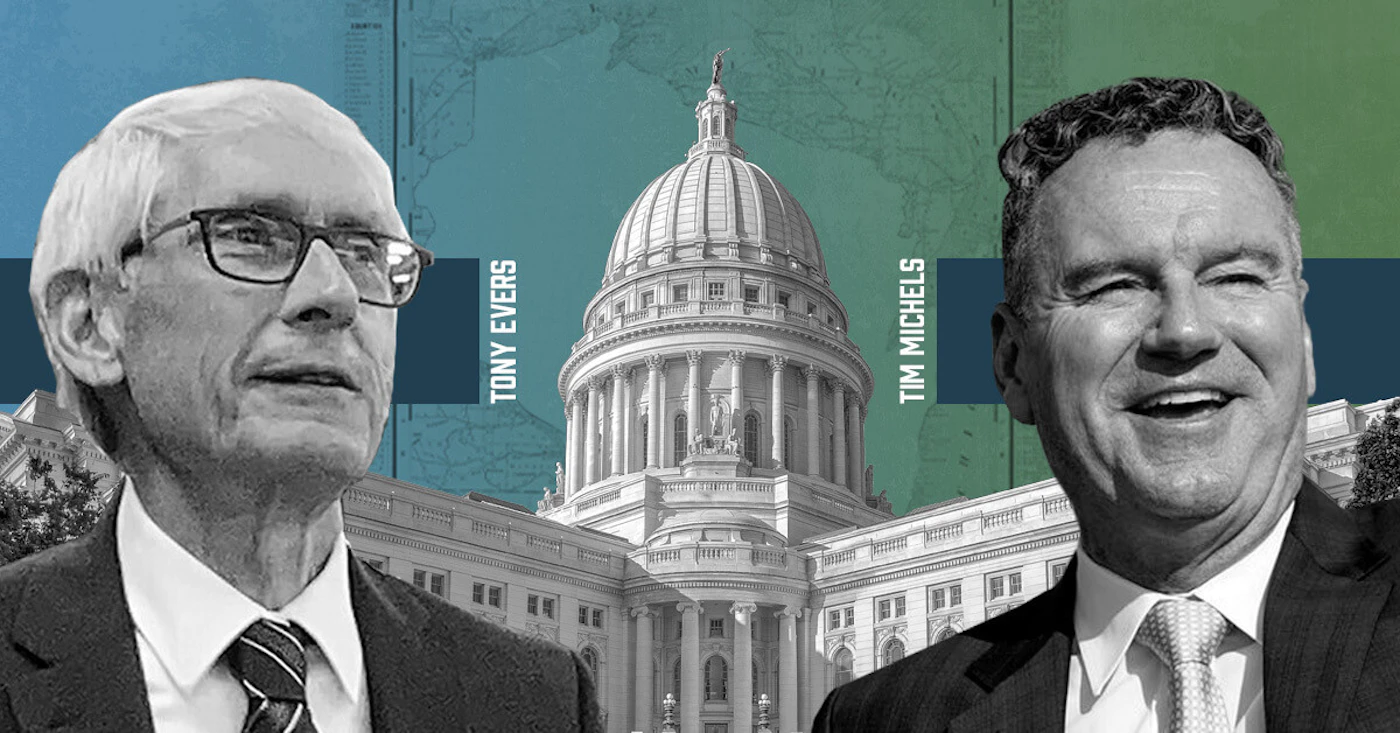 GOP candidate for governor Tim Michel has concentrated on crime and increasing inflation. Tim Michel and his opponent Tony Evers didn't agree on the topics such as crime, guns, and abortion in a debate. Michel staunchly supports the abortion ban, including pregnancy resulting from incest too. He had supported the 1849 state law that banned abortion in every case that went back into effect after the Supreme Court of the United States reversed the Roe v. Wade case in June. He stated that he was pro-life and made no apologies for that.
Michigan: Tudor Dixon vs Gretchen Whitmer
Gov. Gretchen Whitmer, a member of the Democratic Party, American Lawyer, and 49th governor of Michigan, is running against Tudor Dixon, a member of the Republican Party and the American political commentator, in the midterm election.
Gretchen Whitmer supports abortion rights and has placed herself as the state's last line of support for abortion rights. Besides, she also supports a Michigan ballot measure that would cherish abortion rights in the state's Constitution. She believes that things should get done then they can make a difference only and will change people's lives.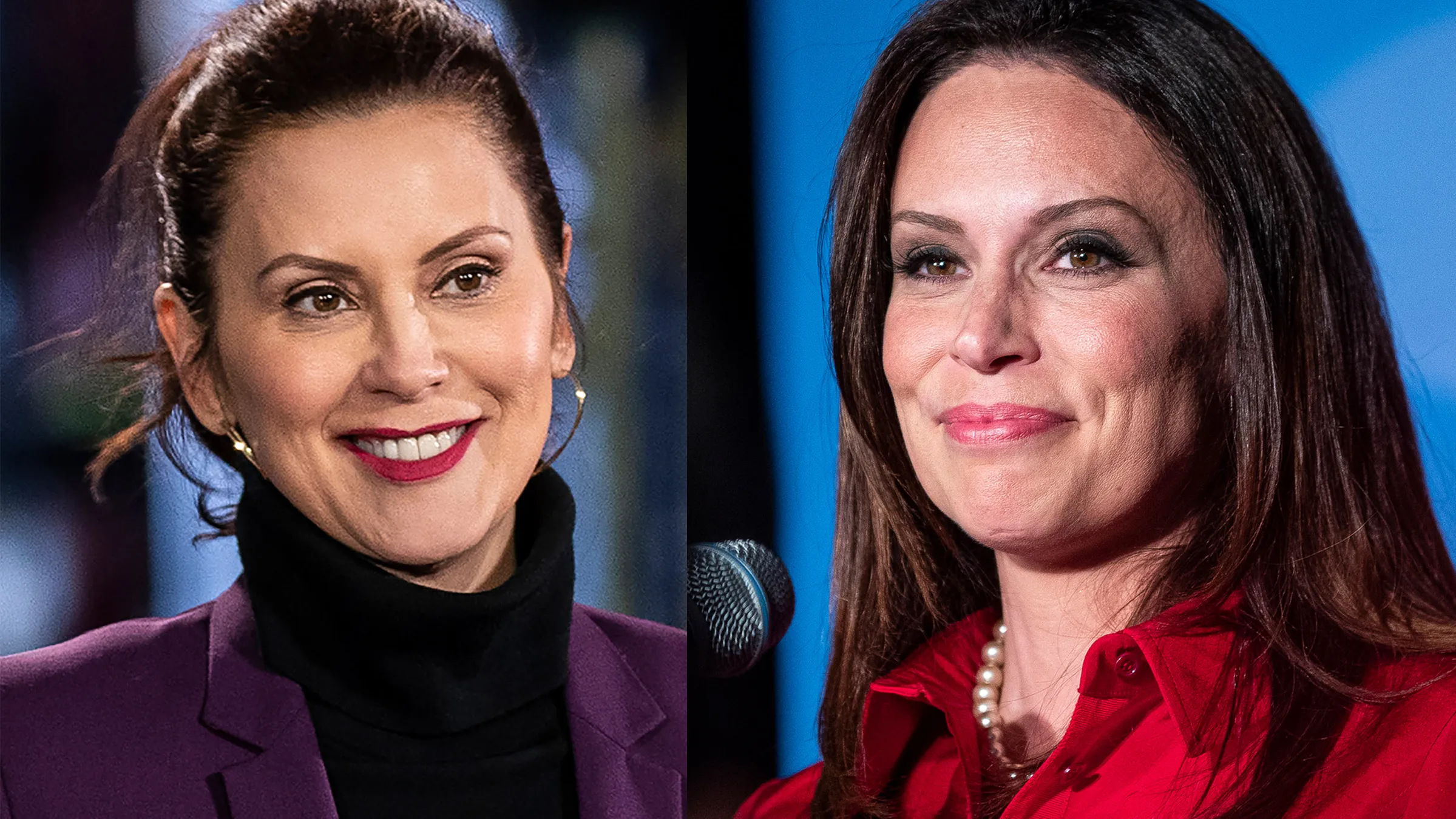 Her primary focus is on the kitchen-table issues, growing the economy, and creating good-paying jobs in every region of the state; to execute these plans, she has signed over 900 bipartisan bills and four balanced, bipartisan budgets.
Tudor Dixon, a Republican, has changed her focus from abortion rights to other cultural issues. She has recently put forward a measure that would ban transgender girls from participating in sports to compete as other players. Tudor has also made implicit acceptance that the voters are more closely collaborating with Whitmer's views on abortion. She also said indicating the voters' measures "You can vote for Gretchen Whitmer's position without having to vote for Gretchen Whitmer again,"
New Mexico: Mark Ronchetti vs Michelle Lujan Grisham
Mark Ronchetti, an American political candidate, a member of the Republican party, and a former KRQE meteorologist, is running against Democratic Gov. Michelle Lujan Grisham and a governor of New Mexico in the upcoming midterm election.
Mark Ronchetti was defeated by the Democratic candidate Ben Ray Lujan in the year 2020. After the loss in the election, he maintained a distance from former president Donald Trump. Also, he said that asserted that the current President of the U.S.A, Joe Biden, won the election of 2020 but not Trump. He primarily focuses on crime. In a debate with her opponent Michelle Lujan Grisham, he said that "There has to be a change here — she hasn't taken crime seriously."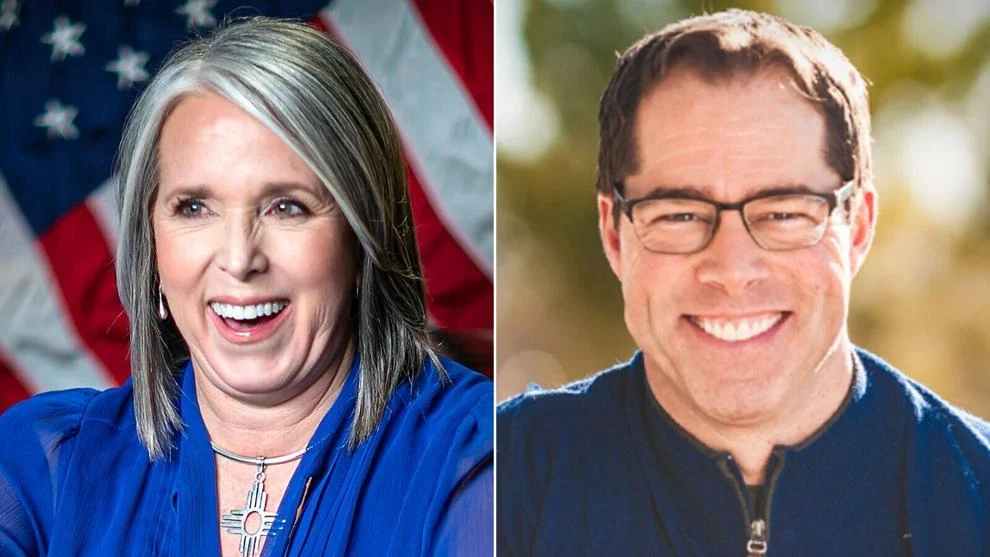 In response to his statement, Lujan Grisham said, "Bold words from someone who's never even been to a legislative session."
Michelle Lujan Grisham is the 32nd governor of the state of New Mexico and the first Democratic Latina to be elected governor in U.S. history. Being a governor, she has focused on changing the public education system of New Mexico, enlarging the state's economy so that more high-quality employment opportunities could be created, and conserving New Mexico's air, land, and water.
She served as a state Cabinet secretary at the New Mexico Department of Aging, Long-term Services, and Department of Health. Along with this, she has been the supreme advocate for senior citizens, veterans, and the disabled. She also invested in healthcare infrastructure and innovative programming that has upgraded the access and quality of care for New Mexicans all over the state.
Pennsylvania: Josh Shapiro vs Doug Mastriano
Josh Shapiro, a Democrat, an American politician, attorney, and Pennsylvania Attorney General, is running against Douglas Vincent Mastriano, an American far-right politician, and retired military officer, in the upcoming midterm election. He has served in the Pennsylvania Senate since 2019.
Josh Shapiro mainly focuses on how he can help the people of Pennsylvania to cope with criminals, uphold individual rights and protect consumers' rights. He has taken various steps to protect Pennsylvanians. His top priorities include protecting seniors, veterans, small businesses, and consumers from scams and fraud and executing a comprehensive integrity plan to ensure people from across the Commonwealth.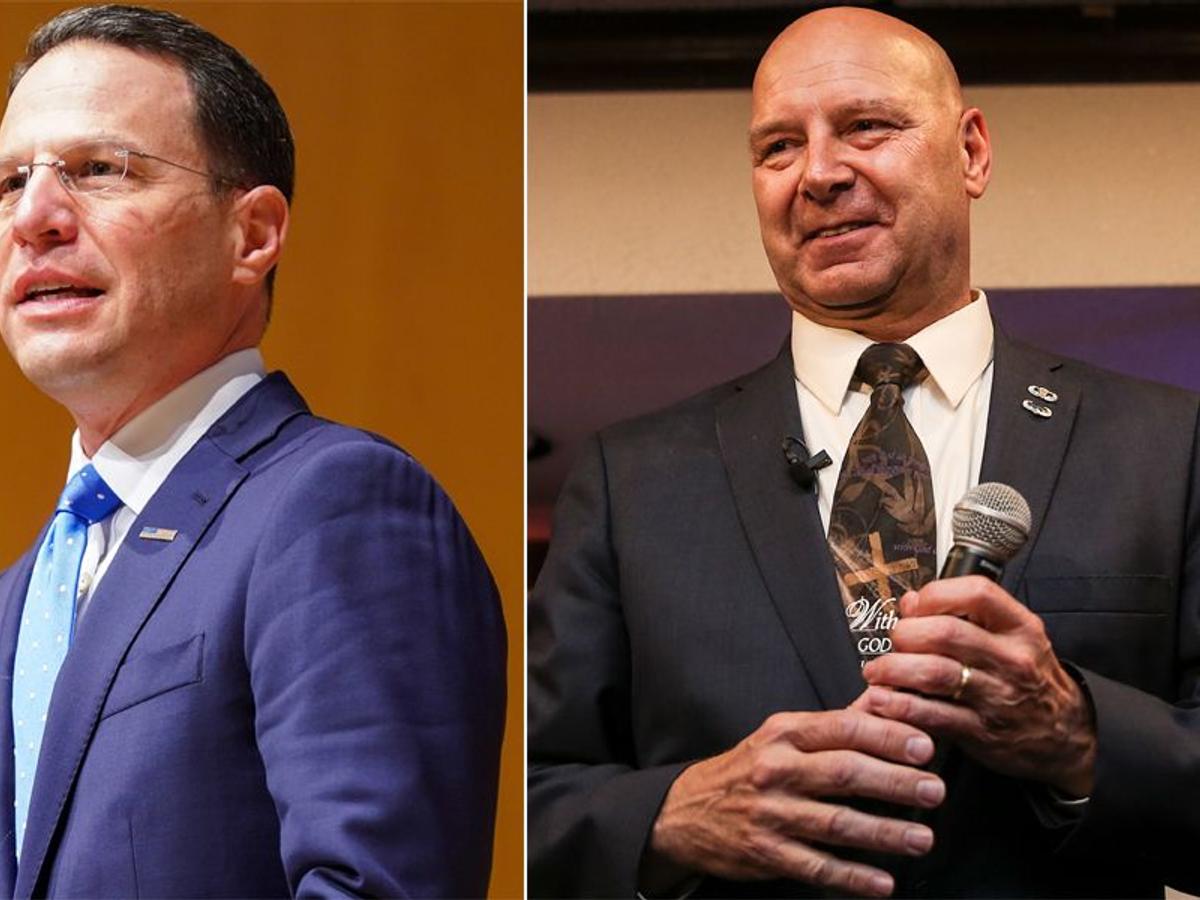 Josh Shapiro is also fighting against the heroin and opioid epidemic, including treatment for those who are suffering from addiction. His work for the welfare of the people earned him national fame. Besides, his work on the place of victims and criminal justice development earned him the trust of law enforcement leaders from across the ideological field.
Doug Mastriano is endorsed by former president Donald Trump and coded buses to Washington before the former President's "Stop the Steal" rally on 6th January 2021. He said that he had never been to the U.S. Capitol and had not been accused of any crimes.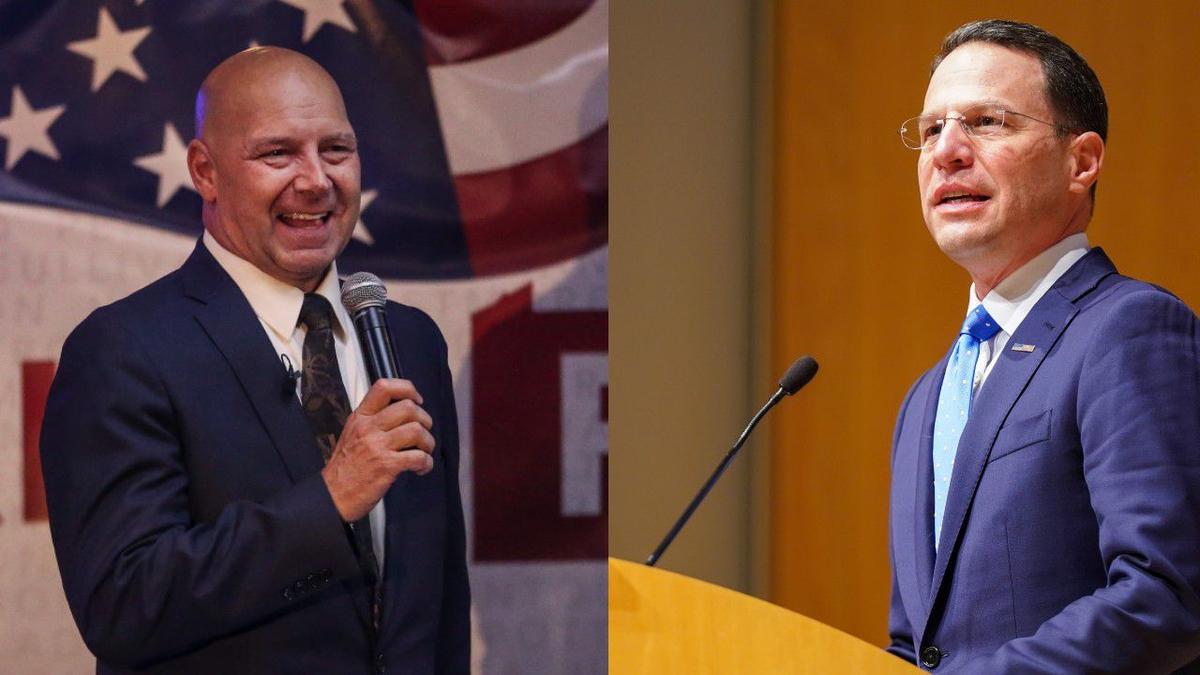 Pennsylvania is very crucial for the Democrats because the Republicans are controlling the state legislature and can take action to ban abortion completely. Mastriano supported the decision and said that he favors a total ban with no exceptions.
Florida: Ron DeSantis vs Charlie Crist
Gov. Ron DeSantis, a member of the Republican party, the 46th governor of Florida, and an American politician is running against Charlie Crist, a member of the Republican Party, in the midterm election for the governor of Florida.
Ron DeSantis has a blue-collar root and has worked as a federal prosecutor, where he mainly targeted and convicted child predators. He has also worked and taken steps to reduce the tax burden on people. He himself refused his Congressional pension and health insurance plan because he strongly criticizes special deals for politicians.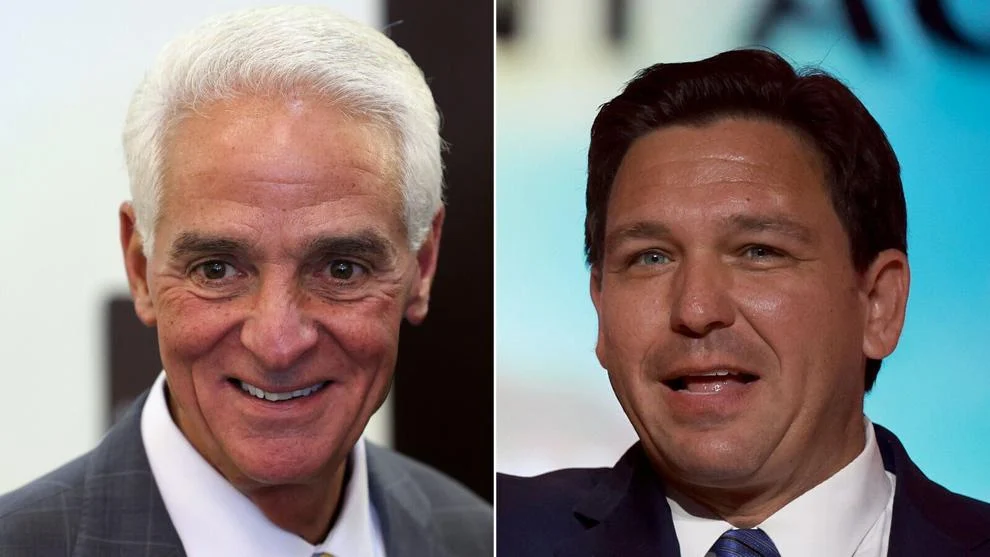 Charlie Crist, the former Republican governor and Democratic congressman whom Democratics have given a chance to become a GOP candidate. Joe Biden will support Charlie Crist in the upcoming election. Biden and Ron DeSantis are now sharing good terms for the last few days after Hurricane Ian hit Florida.
Georgia: Brian Kemp vs Stacey Abrams
Republican nominee, governor of Georgia, and an American businessman Brian Kemp will face the Democratic nominee, an American politician, lawyer, voting rights activist, and author Stacey Abrams in the midterm elections. In a recent debate, Brian and Stacey clashed over gun laws, abortion, election laws, and crime rates.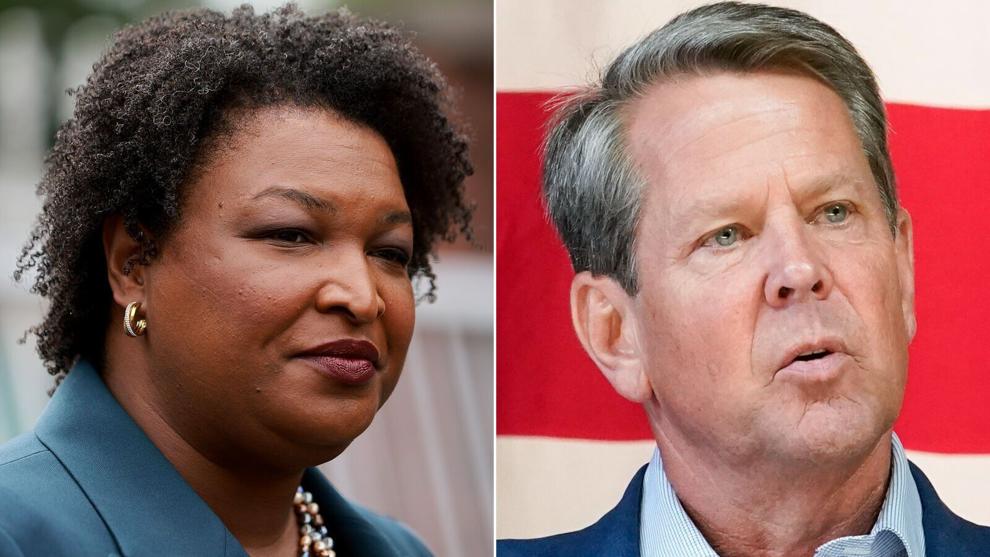 "I will always acknowledge the outcome of an election, but I will never deny access to every vote because that is the responsibility of every American to defend the right to vote," Abrams said, blaming Kemp for seeking to restrict Georgians' right to vote.
Kemp signed a ban on abortion six weeks later; he announced that he would further restrict abortion or would target contraception if re-elected. "That's not my desire to do that,"

Subscribe to Email Updates :