Arizona Governor Results 2022 – The big heated rivalry between Republican candidate Kari Lake and Democrat Katie Hobbs ended on Monday when the result of the Arizona Governor election was declared.
The Arizona gubernatorial election, 2022, took place on November 8, 2022, to vote for the next Governor of Arizona with other federal and State elections.
Arizona Governor Results 2022 Announced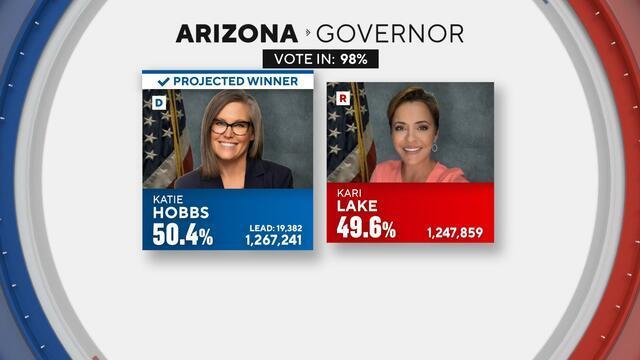 Democrat Katie Hobbs defeated her Republican opponent, Trump endorsed Kari Lake in the Arizona midterm election and got elected as the new Governor of Arizona.
With 97% of the projected voting, Hobbs received 50.4% of the vote, compared to Kari Lake's 49.6%.
The State of Arizona was an important battleground in the 2020 presidential election. Former President Donald Trump, who strongly supported Lake's candidacy, lost the State and the national voting to President Joe Biden.
Hobbs, Arizona's secretary of State, had earlier faced criticism for running a less showy and bold election campaign than her GOP opponent. Kari Lake, a growing MAGA star and former news anchor, attracted national attention during the campaign, especially for her open refusal of Donald Trump's defeat in 2020 in Arizona and the nation.
Hobbs protected Arizona's election system against efforts by Trump and his backers to overturn the results.
The former president also endeavored to promote Lake in the GOP primary and campaigned to support her before an election in Arizona. At the same time, other prominent MAGA-world figures like Steve Bannon also worked to support Trump and Lake.
In her campaigning policy, Lake promised to develop the voting system in the swing state if elected as the Arizona governor. Moreover, she could have critically analyzed the certification of the 2024 presidential-election results after campaigning on how she would not have approved the results in 2020.
Hobbs is the State's top election official. In her election campaign, she cited Arizona's federation of independent voters, showing her faith in the voting system of the State. She emphasized her support for Roe vs. Wade, gaining the endorsement of prominent anti-Trump conservatives, including the family members of the late Arizona senator John McCain, whom Lake criticized during her campaign.
She was also backed by former GOP congresswoman Liz Cheney, who was expelled from the MAGA-dominated Republican Party after she voted to impeach Donald Trump for his role in the U.S. Capitol attack on January 6.
Lake, who was 100% confident of her win in the Arizona election, also questioned the integrity of the 2022 vote in Arizona, fearing mail-in ballots and making groundless allegations against county election officials on and since election days.
She criticized Democrats and Republicans who didn't support Trump, including the late Sen. John McCain. She applauded some of the GOP's most controversial personalities, like Senator Wendy Rogers. The latter had been convicted on a bipartisan basis by the state Senate for encouraging violence against those she opposed.
On the other hand, Hobbs, a former social worker, ran in the Arizona election campaign more silently than her opponent.
Former President Barack Obama said at a rally before election day, "Katie, she may not be flashy. She could have been, though. But she chooses not to be because she is serious about the work."
She refused to debate Lake, pointing out that she did not want to permit the GOP nominee to spread conspiracy theories.
She blamed Lake for being "only interested in creating a spectacle." Later, Lake called Hobbs a "coward" for not debating.
Lake's defeat affects Mr. Trump's efforts to put his supporters in charge of States and to offer them work to influence the conduct of the 2024 presidential election as he prepares to announce another White House run. Many of his preferred Senate and House nominees also lost important races in the year, resulting in fewer gains than they had expected nationwide.
Kari Lake Says to the Arizona Election Result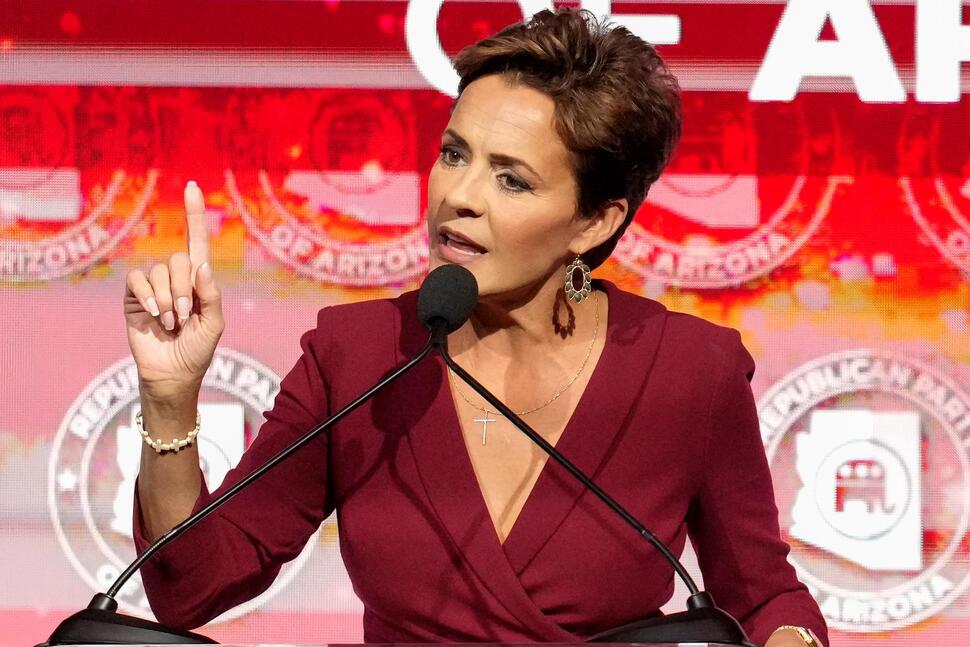 Republican candidate Kari Lake claimed her victory before the election result was announced in several news and media outlets.
In an interview with Tucker Carlson, Kari said, "I know I am going to 100% win. The only thing to see is how big the win would be."
Lake, throughout her campaign, criticized the election system in the State. She committed that she would not accept the election result if she lost.
After the result was announced on Monday, Lake said on Twitter, "Arizonans know B.S. when they see it." Her Tweet came when the future Arizona Governor Tweeted to thank people for her victory.
Arizonans know BS when they see it.

— Kari Lake (@KariLake) November 15, 2022
Ms. Lake seemed to say that the result was faulty and that many votes for her had not been counted.
Katie Hobbs Winning Speech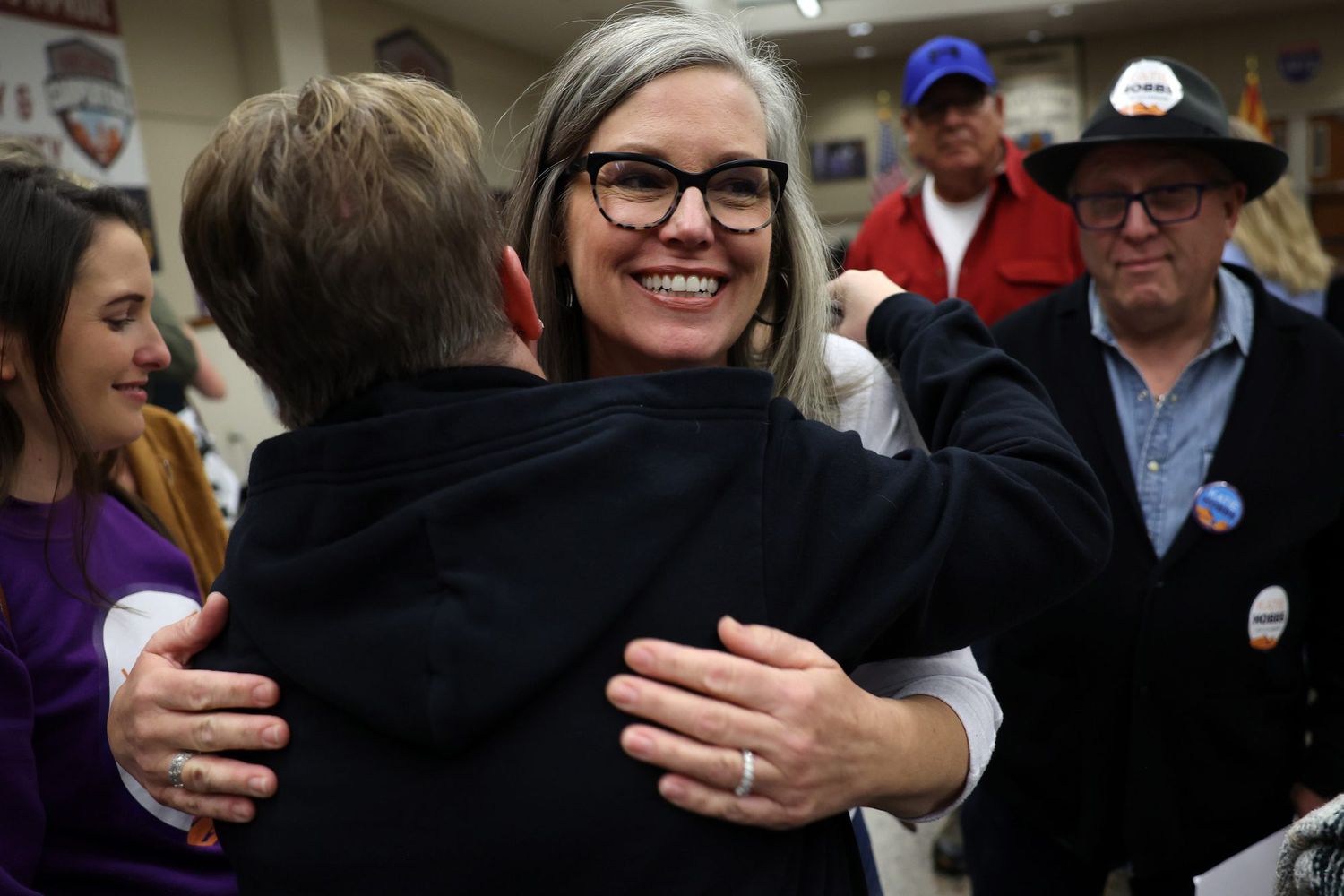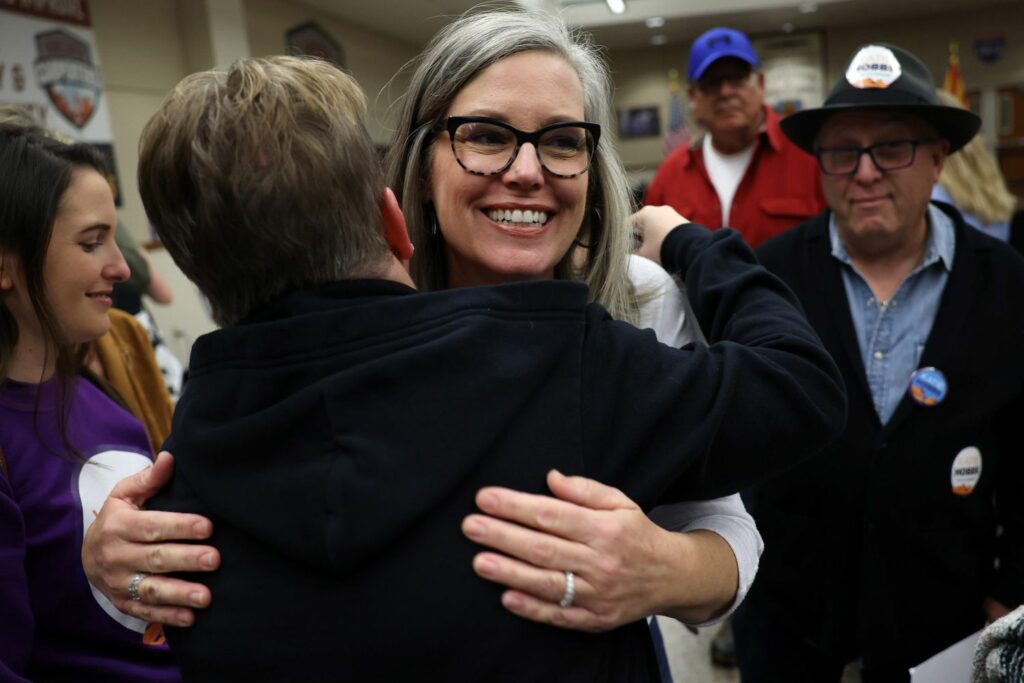 Katie Hobbs delivered her winning speech on Tuesday before the Associated Press, including CBS and other networks.
Most of her speech focused on Democratic principles and reproductive care. She said, "we are difficult, this State is difficult, and if we work together, we can tackle our greatest challenges. Let's get to work."
After the result, she posted a statement on Twitter, thanking voters for her win. She wrote, "Democracy is worth the wait. Thank you, Arizona. I am honored and proud to be elected as the Governor of Arizona."
Democracy is worth the wait.

Thank you, Arizona.

I am so honored and so proud to be your next Governor. pic.twitter.com/O6ZFSHbIBe

— Katie Hobbs (@katiehobbs) November 15, 2022
In her speech, she said she would devote herself to those who didn't vote for her. She said, "Even in this moment of division, I feel there is so much more that connects us."
What is the future Arizona Governor vowed for?
In an interview last month, Hobbs said as Governor, she would attempt to organize a special session of the state legislature to abolish a law from Arizona's days as a territory that bans practically all abortions. While that law is being sued, an independent abortion law bans most abortions at 15 weeks is in place.
She explained she would focus on controlling inflation and the State's water shortage issue. She also promised to improve the educational system of the State.

Subscribe to Email Updates :