Former U.S. Secretary of State Hillary Clinton denounces Jordan's run for House Speaker.
Here are the details of the news.
Clinton Opposes Jim Jordan's Speaker Bid After McCarthy Ousted
Former United States Secretary of State Hillary Clinton denounced Republican Ohio Representative Jim Jordan, opposing his bid for House Speaker on Thursday.
During an interview, Clinton expressed her views about Jordan's run for House speaker and her experiences with the Ohio representative while she served as Secretary of State under Barack Obama's administration.
Also, read – Vivek Ramaswamy Backs Donald Trump for House Speaker Role
Referring to the 2015 Benghazi hearings, when Jordan questioned her about the 2012 terrorist attack, Clinton said, "I don't know him well, I watched him and stared at him for 11 hours while he made stuff up about me. So, I don't know him, but I've seen him in action."
Clinton added, "Jordan is one of the principal ringleaders of the circus that's been created in the Republican Party for the last several years. When you look at the extremists in the House, they certainly don't represent a majority of the country, and somebody has to stand up and say 'enough.'
The House voted 216 to 210 to remove Republican California representative Kevin McCarthy from his position as House Speaker after Florida Representative Matt Gaetz filed a motion to remove him from his seat.
Check Out Other Headlines – Trump's Tactics on Trial: Is He Above the Law?
Following his motion, Gaetz said in his speech on the House floor, "The one thing that the White House, House Democrats, and many of us on the conservative side of the Republican caucus would argue is that the thing we have in common is Kevin McCarthy said something to all of us at one point or another that he didn't really mean and never intended to live up to." McCarthy became the first U.S. speaker to be expelled through a vote of the House in the middle of a term on October 3, 2023.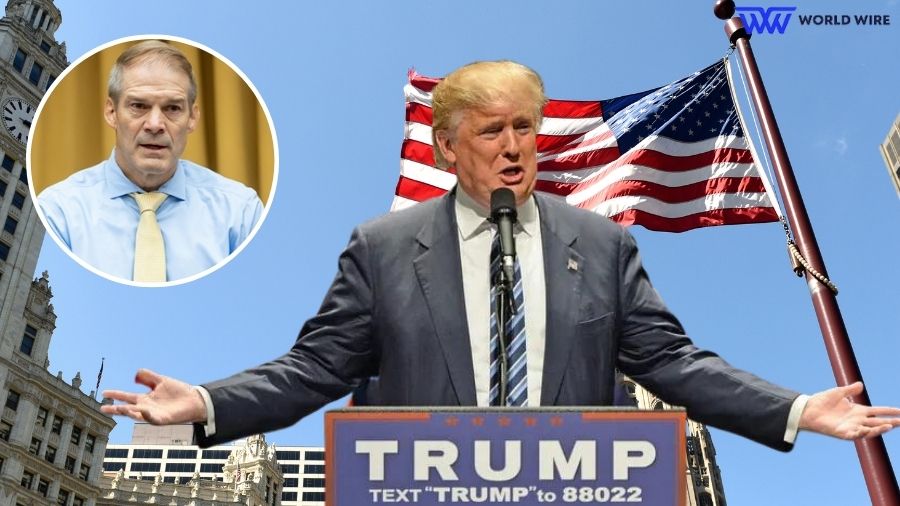 Read Latest News – Trump to Rally in Cedar Rapids, Iowa, Tickets Now on Sale
Jordan decided to run for House Speaker alongside House Majority Leader Steve Scalise. Jordan wrote in a letter declaring his run, "We are at a critical crossroads in our nation's history. Now is the time for our Republican conference to come together to keep our promises to Americans. The problems we face are challenging, but they are not insurmountable. We can focus on the changes that improve the country and unite us in offering real solutions. But no matter what we do, we must do it together as a conference. I respectfully ask for your support as Speaker of the House of Representatives."
Although the former Secretary of State seemingly opposed Jordan's bid for the Speaker, former President Donald Trump has indicated his support for Jordan's run. The Ohio Representative has been one of the strongest Trump supporters in Congress.
What's More – Vivek Ramaswamy's Nanny Search: $100K+ Salary Offered
On Friday, Trump wrote on Truth Social, "He is strong on Crime, Borders, our Military/Vets, & 2nd Amendment. Jim, his wife, Polly, & family are outstanding. He will be a great Speaker of the House & has my complete & total Endorsement."
Besides Trump, a Representative of Kentucky, Thomas Massie, and a Representative of Indiana have expressed their support for Jordan's House Speaker bid.
Signup For Our Newsletter