Nikki Haley, a former governor of South Carolina, and Vivek Ramaswamy, a businessman, are two Indian-Americans who are the center of attention as the Republican presidential candidates head to Simi Valley, California, for the second GOP primary 2024 debate.
Haley and Vivek as GOP presidential aspirants head for second debate
Former president and front-runner Donald Trump is not taking part in the discussion. Six candidates have qualified for the GOP Primary 2024 debate, which will take place on Wednesday at the Ronald Reagan Presidential Foundation and Institute in Simi Valley, California.
Also, read – Mark Hertling responds to Republican's call for Gen. Mark Milley to be 'hung'
Along with Haley and Ramaswamy, the contenders are former vice president Mike Pence, former governor of New Jersey Chris Christie, senator Tim Scott, and governor of Florida Ron DeSantis. Last month, eight contenders were eligible for the first debate.
DeSantis, who was viewed as a Trump alternative, is under a lot of pressure to do well in the second debate. Haley and Ramaswamy have made campaign stops in the early primary and caucus states. Their economic and energy plans, which would be the topic of the primary debate, have also been made public by the two.
Check Out Other Headlines – House Republicans to Grill Hunter Biden Special Counsel 
The Washington Examiner stated, "After being largely ignored by his rivals during his last outing, the governor requires a strong performance in this debate, scheduled days before this financial quarter's fundraising deadline, to prevent further slippage in the polls and line his campaign's coffers."
According to The US Today, Haley has already surpassed Joe Biden in polls. She must now prevail in the following Republican debate.
The daily stated, "Haley's experience and thoughtful answers on abortion, the national debt, and foreign policy show she's got the leadership chops – and reasoned temperament – to do the country's top job."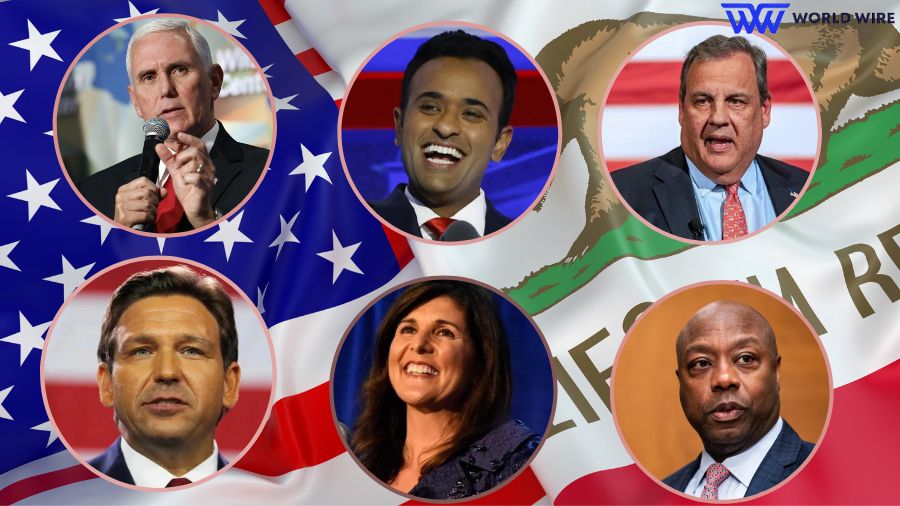 According to a new poll, Haley is now in second place behind Trump in New Hampshire.
Neil Levesque of the New Hampshire Institute of Politics told the local media, "Nikki Haley, from the very start, has said that she's going to work harder than everyone else. She certainly has done that here. She's been campaigning the old school way, really connecting with voters."
What's More – As Trump Prosecutions Move Forward, Threats and Concerns Increase
According to CNN, Vivek Ramaswamy went from being unknown to a contender now dealing with questions about his youth and lack of political experience, especially given that he is the first millennial to run for the Republican presidential nomination. This is after making a splashy debut at the first Republican presidential debate.
A Fox News affiliate in Los Angeles quoted Republican strategist Dave Carney as saying that candidates who perform well in the second debate "can put some of their rivals to sleep and can start formulating themselves as the alternative to Trump."
Must Read – Federal Lawsuit filed to remove Donald Trump from New Mexico ballots
Both of the Indian-American candidates are becoming more well-liked as a result of their outstanding performance. Haley and Ramaswamy are trailing Trump in the majority of recent surveys.

Subscribe to Email Updates :