Update 12 October 2022: The Android User Can Use the Truth Social App On his Android Device Because Play Store has Approved the Truth Social App to further Download. so Now You can Easly Use the app on your Device without any trouble.
A social media platform called Truth Social was created by former President Donald Trump. The platform is a strong competitor in the alt-tech field that includes Parler and Gab.
A document was published by Trump Media and Technology Group(TMTG) in October 2021 which depicted a poll saying that one-third of the population of the United States would use a social media platform endorsed by Donald Trump.
A press release was issued by TMTG on 20th October announcing the platform would be launched for public access in "the first quarter of 2022." It was slated to enter a limited beta for iOS in Apple's App Store in November 2021 but could not meet the deadline. Truth Social was finally launched by TMTG in February 2022 and was met with a hearty public response. The app rose to Apple Store number one within 12 hours of its launch.
Public opinion regarding the Truth Social App
Truth Social has been described as an addition to the field of already-existing alt-tech platforms by The New York.
James Clayton who is a journalist stated that the platform could be a more successful version of other alt-tech social media platforms like Parler and Gab, and it is an attempt by Trump to gain his "megaphone" back.
Gettr CEO Jason Miller, a former advisor of Trump, appreciated Truth Social and said that the platform will cause Facebook and Twitter to "lose even more market share".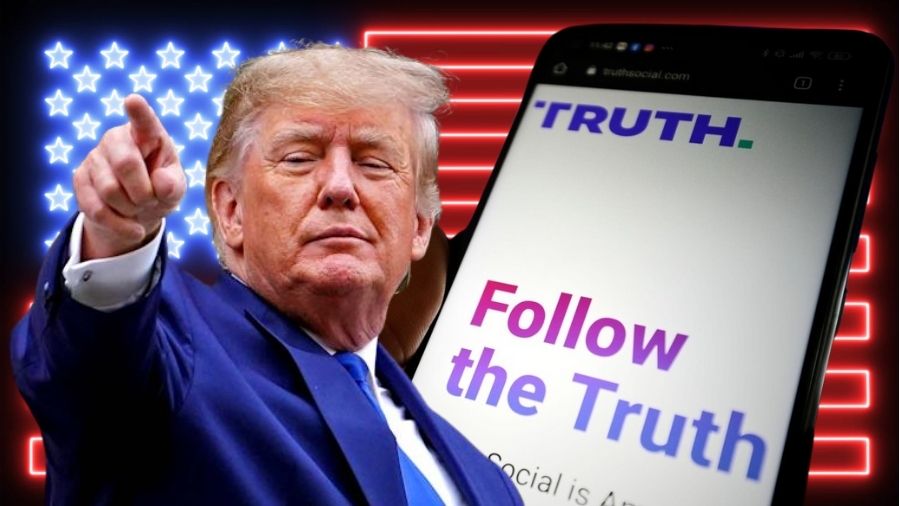 Gab said in a statement that it supports Truth Social and that Gab's users can follow Trump on his reserved Gab account.
According to the website description, users are free to share their opinion by posting a "Truth" akin to a tweet on Twitter. Users can also "Retruth" a truth if they like it, in the same manner in which they "Retweet' on Twitter. Users can share photos and communicate with their friends and acquaintances from all over the world.
Steps to Join Trump's on Android
Follow the easy steps given below to join Trump's social outlet (The Truth Social).
Step1: First visit the official Truth Social website
Step 2: On the page, you will see an interface on the website named "Join the waiting list".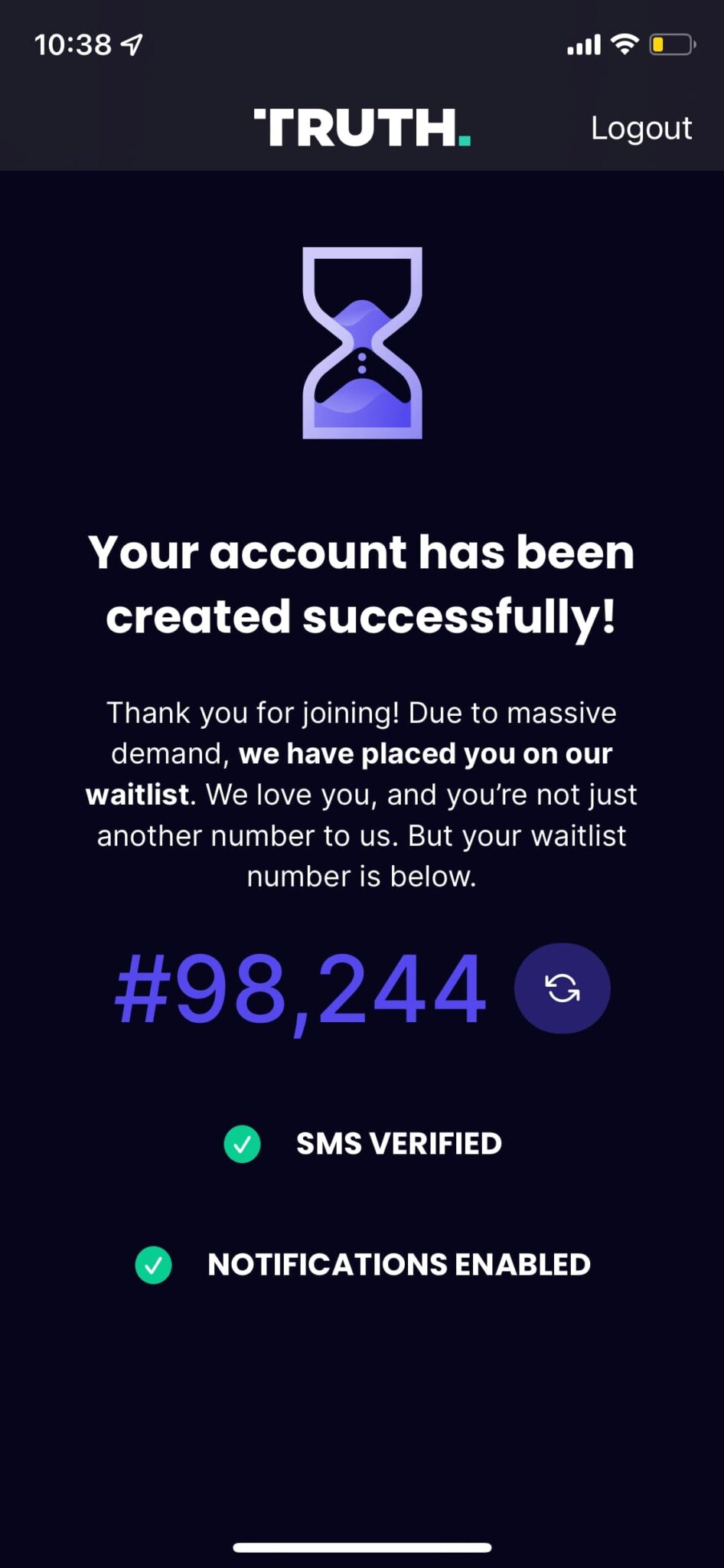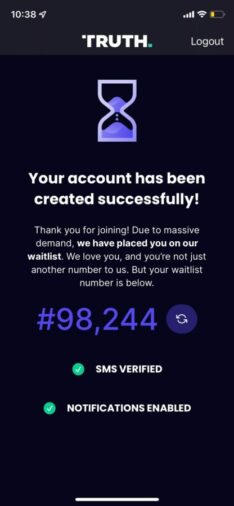 Step 3: After joining the waiting list, enter all your details like your first name, last name and email address.
Step 4: After completing all the procedures click on the Register button.
Also read|How to create a new account on Truth Social – Sign Up / Login to Truth Social
How to sign up/ Log in to The Truth App on Android
Here are some steps below to let you know if you want to know how to sign up for Truth Social.
Step1: Download Truth Social from Apple Appstore
Step2: Open the Truth Social App after downloading successfully
Step3: Now click on Create a new account on the Truth Social app to get started with the process.
Step4: Moving to the next step. Enter your birth date. Make sure you enter it correctly. It will help you to recover your account in case you forget any minor and major details. Users under the age of 18 are not eligible to use Truth Social.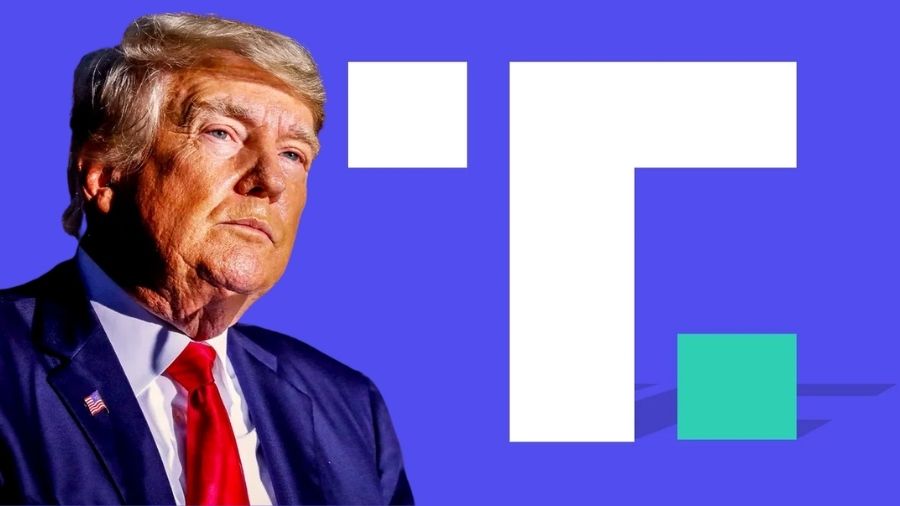 Step5: Enter your actual email address after entering your birth date.
Step6: You will receive an email notification from truth social after entering your email. Now click on it to get your email address verified.
Step7: Now enter the password that you want to use every time you log into the app. The password must include alphabetical and numerical characters too.
Step8: Your password will get created by following these steps and you can easily sign up now.
Also read|Truth Social Web Application Interface : How To Signup Android & iOS
How to Delete Truth Social Account on Android
There are five steps given below here that you have to follow if you want to know how to delete a Truth Social account.
Step1: First open the Truth Social app.
Step2: Now move to the more options menu and press on the settings and privacy option.
Step3: Now from your account tab, choose the option to deactivate your account.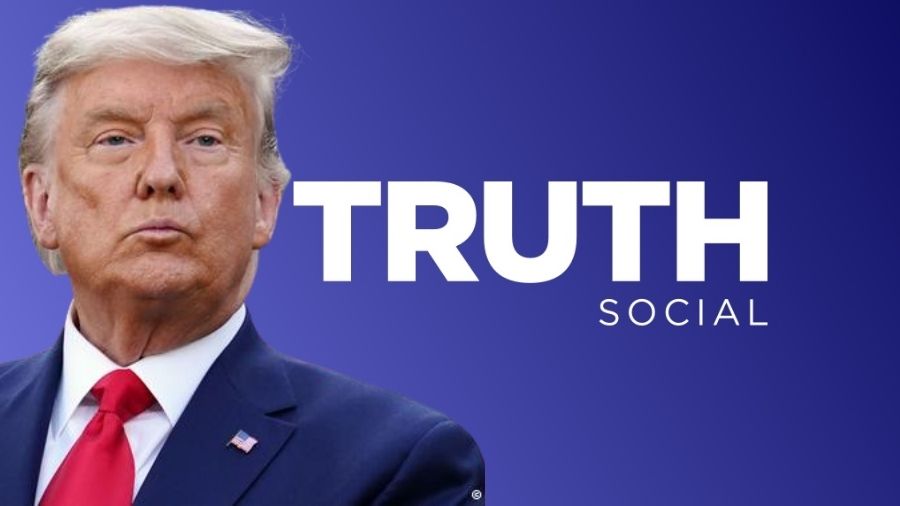 Step4: Read all the information respecting account deactivation. Once you read it you can hit the deactivate option.
Step5: Now add your password and then confirm it. To permanently delete an account just hit the deactivate account button and your account will get deactivated.
Also read|How to deactivate/delete your Truth Social account
How to Reset Password on Truth Social on iPhone
Truth Social is not yet launched for Android users. Those who have an iPhone can follow the steps given below to reset their password on Truth Social.
Step 1: Go to the App Store to download Truth Social for your iOS device. Once it gets downloaded, you will see an icon made of three bars. Select those three lines icon menu on the left-hand side of the page.
Step 2: Then click on the Settings and Privacy option from the menu.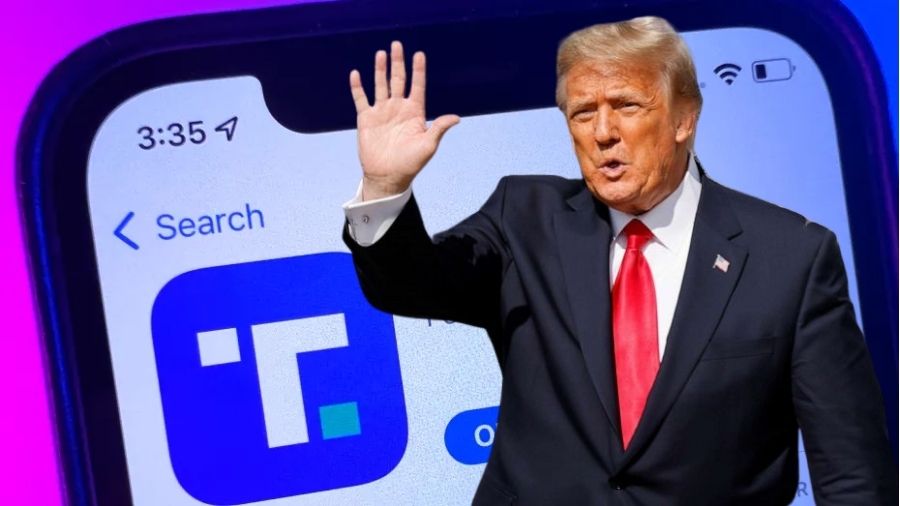 Step 3: Select Account and then click on Password from the Account page.
Step 4: Now enter your current password and then enter a new strong character that you prefer.
Step 5: Select the checkbox to confirm your password and click on the Done icon to save.
Also read|How to reset password on Truth Social?
Another Method to Change Password on Truth Social
Step 1: Go to the web browser and open the web browser on your PC.
Step 2: Enter the Truth Social official website and sign in with the Truth Social account.
Step3: After you land on the page, click More in the sidebar list on the top of the screen.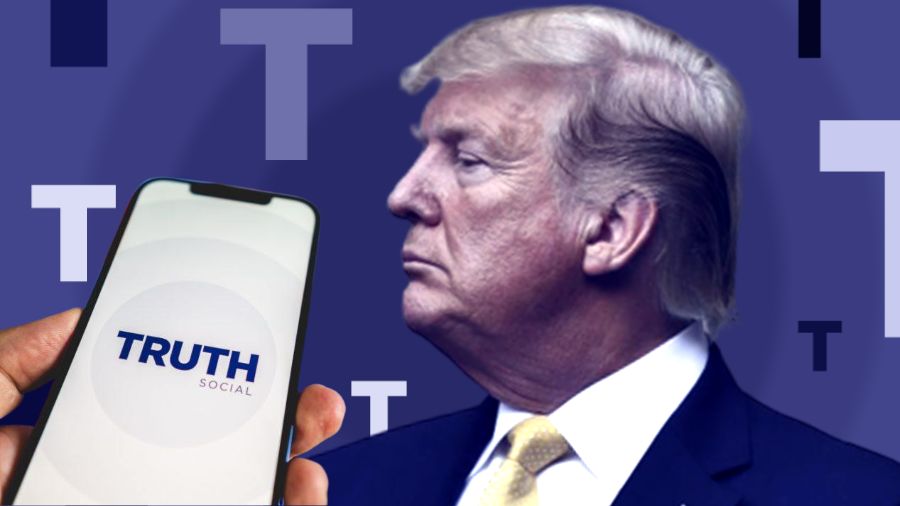 Step 4: Now, press the settings and Privacy icon and then select Account from the menu.
Step 5: You will be on another page. After coming to the next page select Change Your Password.
Step 6: Type your existing password and the new password in the required field.
Step 7: Now confirm the changes and give it a confirmation by hitting the button and your changes will be done.
Truth Social Waitlist: How To Get Your Account Approved Faster
If you are still facing the waiting issue or are still on the waitlist, you needn't worry. Here are very simple steps to get an account of Truth Social App approved faster. It will not take more than two minutes. Follow the steps given below:-
Step 1: First open the Truth Social app
Step 2: After opening the Truth Social App you will get a notification showing, "Verify your account via SMS and you are one step closer."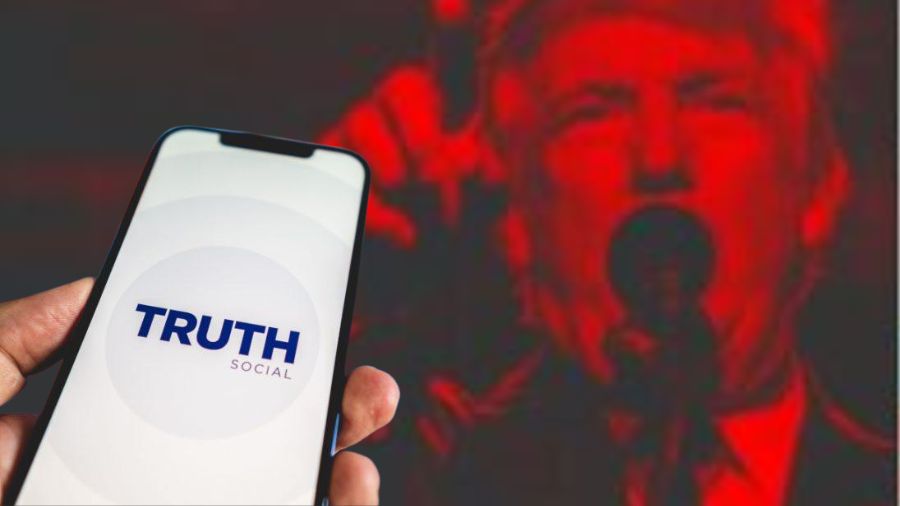 Note: If you are not getting any notifications like written upper then go to the App Store, search Truth social app and check if it needs an update. You can also reinstall the app too.
Step 4: The easiest step, what you all have to do is enter your phone number, and that's it. Your account will be authorized within four to five business days.
Note: At this moment, TruthSocial only accepts phone numbers from the United States. Numbers from other countries will not work.
The above method is for iOS users only. Truth Social has not been released for Android yet. Stay tuned with us for more updates!
Also read|Truth Social Waitlist: How To Get Account Approved Faster
How to deactivate your Truth Social account
There are some steps given below Follow the steps presented below if you want to deactivate your account on Truth Social.
Step 1: First, click on the More icon.
Step 2: Now give a  click on Settings and privacy from the menu.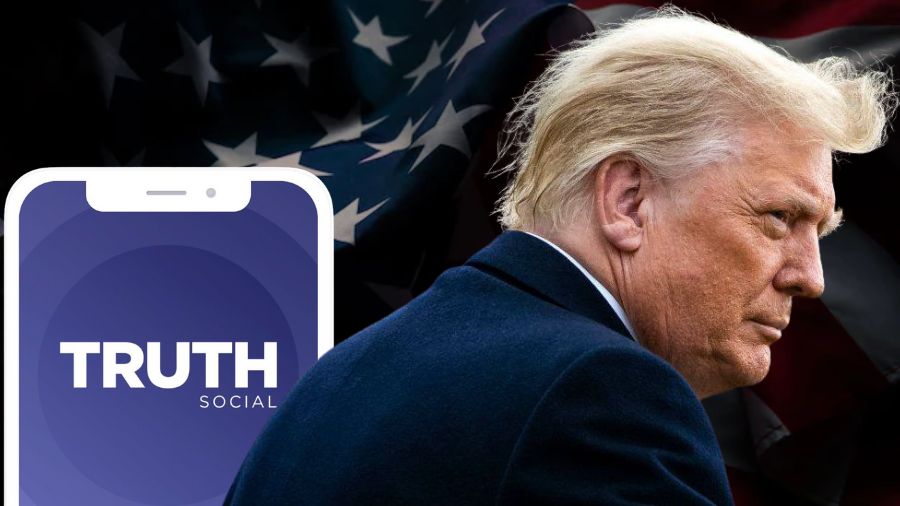 Step 3: Then, click on Deactivate your account from your Account.
Step 4: Go through  the account deactivation information thoroughly and then click on Deactivate option
Step 5: Now enter your Truth Social password when asked and give a confirmation that you want to  Deactivate the account by clicking the button.
Note: You can reactivate your account before 30 days if you want to keep using Truth Social and just log in to reactivate your account.
Truth social app for Android
The Truth social app has been released for Android users. Also available for iPhone users. There is no information on when it will be available for Android users. However, the Android version of Truth Social is expected to be launched soon as the web version is already out.
Also, read|Truth Social app for android release date
TruthSocial.com has introduced a coming soon logo for Android users. According to rumors, the launch of the Truth Social android app would be probably at the end of this year.

Subscribe to Email Updates :