Northeastern University Acceptance Rate 2022 – Northeastern University (NEU) is a famous private research institute in Boston. The campus was established in 1898 and offers undergraduate and graduate programs on its main campus and satellite campuses. The campus has other branches in Charlotte, North Carolina; Seattle, Washington; San Francisco, California; San Jose, California; Portland, Oregon; Maine, Toronto; and Vancouver, Canada.
The campus received significant recognition from the Carnegie Classification of Institutions of Higher Education.
In 2019, NEU took over the New College of the Humanities in London, England. The university is enrolled by around 19000 undergraduate and 8600 graduate students.
The campus mainly focuses on cooperative education programs, formally known as "co-op." The education combines classroom research with professional knowledge and has 3100 partners across the globe.
Northeastern University is ranked number 168 in Best Universities in the world for the year 2022 by The Times Higher Education, while it is 86 in the U.S.
In Best Global Universities Ranking computed by U.S. News Ranks, NEU has received 177 ranks and is ranked 49th among National Universities.
If you dream of getting admission to this university, Northeastern University current acceptance rate is the primary aspect, you should pay attention to.
This article will provide information on Northeastern University acceptance rate in 2022, NEU's past acceptance rate and current rates, what you need to do to get admission to Northeastern University, etc.
Northeastern University Acceptance Rate 2022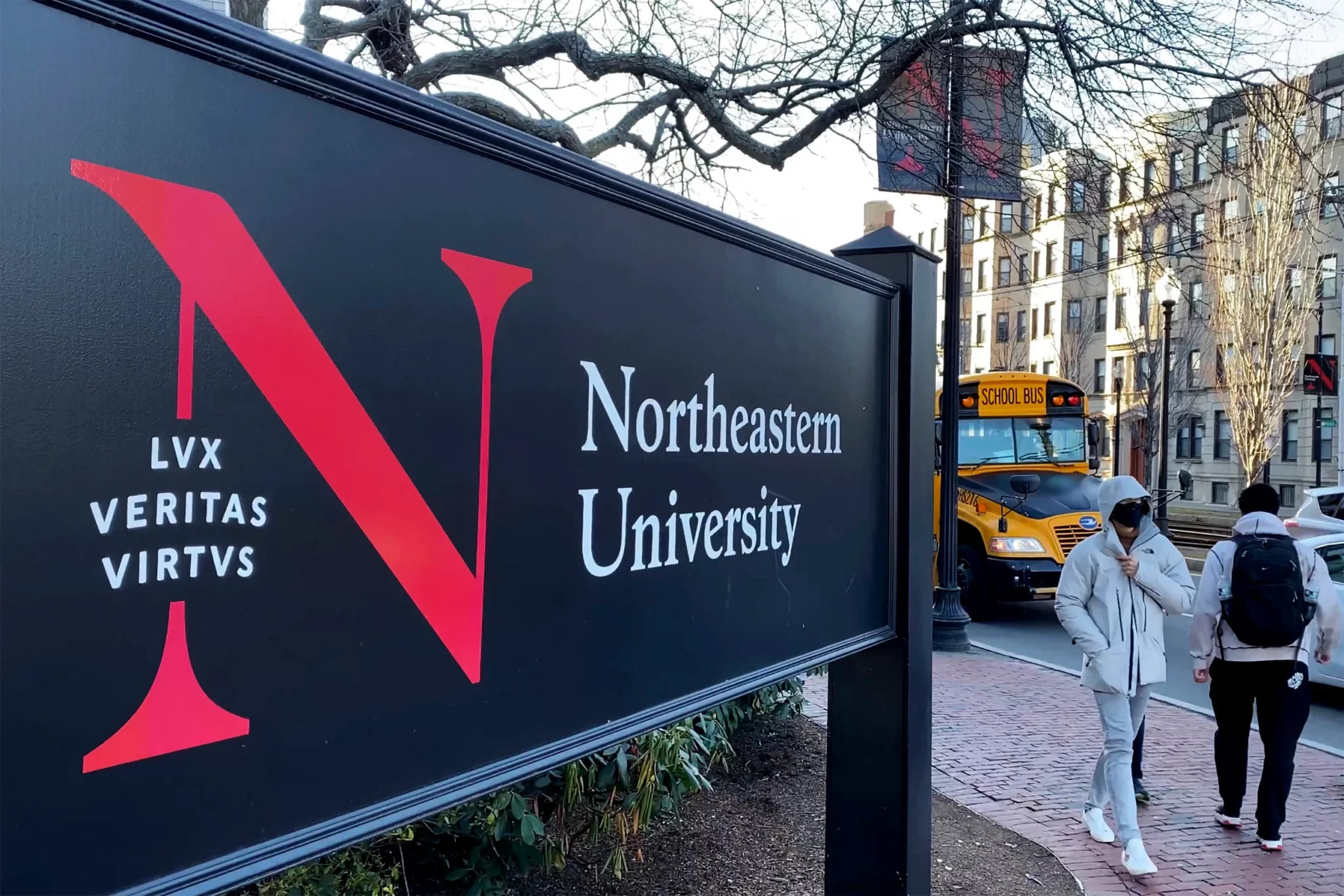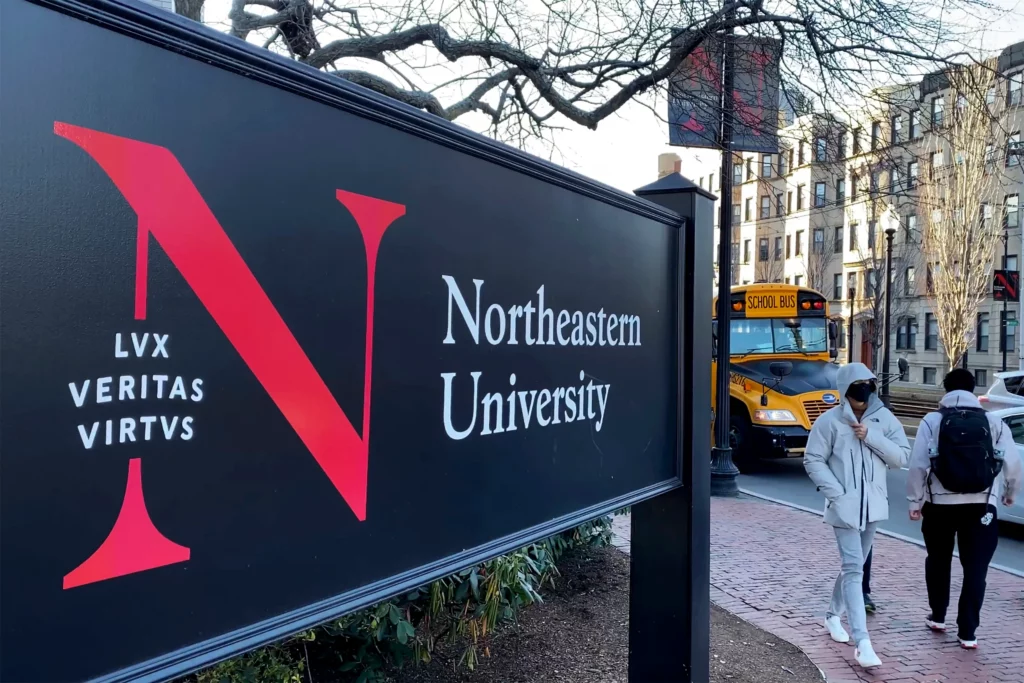 Northeastern University is categorized as one of the tier 1 universities in the United States.
According to the New York Times, which uses a four-tier system to specify university type, tier 1 schools consist of schools where 10% of applicants are accepted. The tier system shows the level of difficulty in getting admission into these schools in the United States.
The other tier 1 universities include MIT, UChicago, Stanford, California Institute of Technology, Northwestern, John Hopkins, Duke, Vanderbilt, etc.
Coming to Northeastern University, the campus is huge, and the undergraduate program of the university is considered "most demanding."
Therefore, getting admitted to Northeastern University to pursue a desired education program can be challenging. The acceptance rate for the 2022-23 academic year is below 10%.
The NEU's acceptance rate of applicants depends on the number of undergraduate applications and the average SAT score. As both have risen steadily since 2009, Northeastern University's acceptance rate dropped from 18% last year to 6.7% for 2022.
In addition, the university commonly accepts "A-" average high school students with an average GPA of about 3.91.
As per the data obtained from the school website for Fall 2021, amongst 75,244 applications the university received for full-time undergraduate admission, only 13,829 were accepted. In addition, the mean SAT score of enrolled first-year students for Fall 2021 admission was 1,484. These two render the NEU's acceptance rate 18.38% last year.
According to the information provided by the school spokesman, Shannon Nargi, the school has set a record for a high number of applicants. There were 90,989 applications for the current year. Out of which, only 6,179 were accepted. This renders a 6.7% acceptance rate for the 2022 academic year.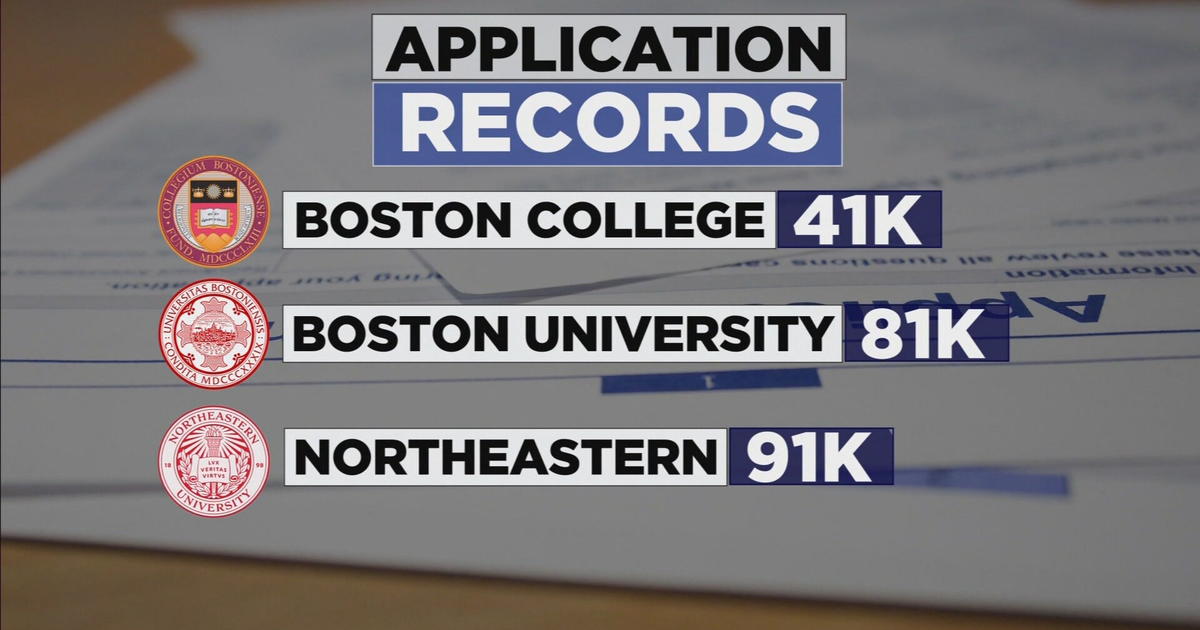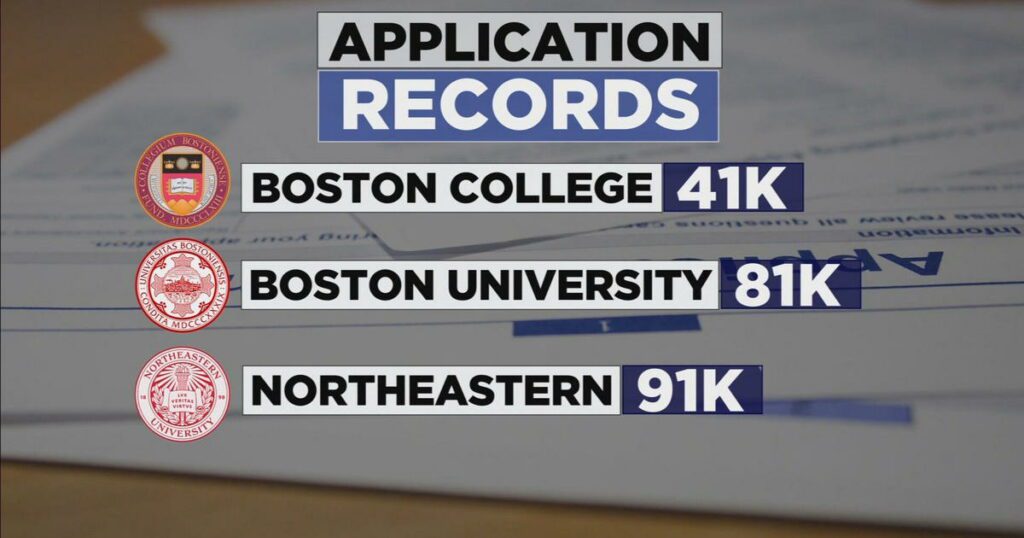 The reason behind the fall in the Northeastern University acceptance rate can be overcrowding and over-enrollment. More enrollments than required every year reduce the acceptance rate. The university accepts applicants as per its capacity, and many applicants override this limit.
However, the drop in NEU's acceptance rate has positive and negative aspects. Northeastern University is becoming more competitive with this low acceptance rate. With a low population of students, people can expect a good quality education program.
Northeastern University Transfer Acceptance Rate
Northern University defines transfer applicants as those students who have completed 12 semester hours of college-level coursework at minimum after high school graduation. Moreover, the students who have attempted at least one semester of full-time coursework and preserve enrollment through the add or drop period after high school graduation are said to be transfer applicants.
So, what is the Northern University transfer acceptance rate?
The transfer acceptance rate depends on the target enrollments for the year. In 2019, the transfer acceptance rate was roughly 32%.
How to get into Northeastern University?
Admission Requirements –
High School GPA
High School Transcript
Recommendations
High School Rank
College Prep Courses
SAT/ACT
Who gets into Northeastern Universities?
If we see the demographics of Northeastern University undergraduates, we know that students who belong to lower-populated, more remote areas of the country have more chances of getting admitted to Northeastern Universities.
Presently, you see the undergraduate population from 48 U.S. States.
The states who hold the strongest undergraduate representation are mentioned below –
According to ethnicity, the student's representation is –
Asian – 17%
Hispanic – 9%
African American – 4%
White – 45%
International – 16%
The number of current undergraduates studying at different Northeastern Universities and colleges is as follows.
D'Amore-McKim School of Business– 4,449
College of Engineering – 3,958
College of Arts, Media, and Design – 1,514
Bouvé College of Health Science – 2,134
Khoury College of Computer Sciences – 2,938
College of Science – 3,374
College of Social Sciences and Humanities – 1,860
University Programs – 611
Tips for applying to Northeastern University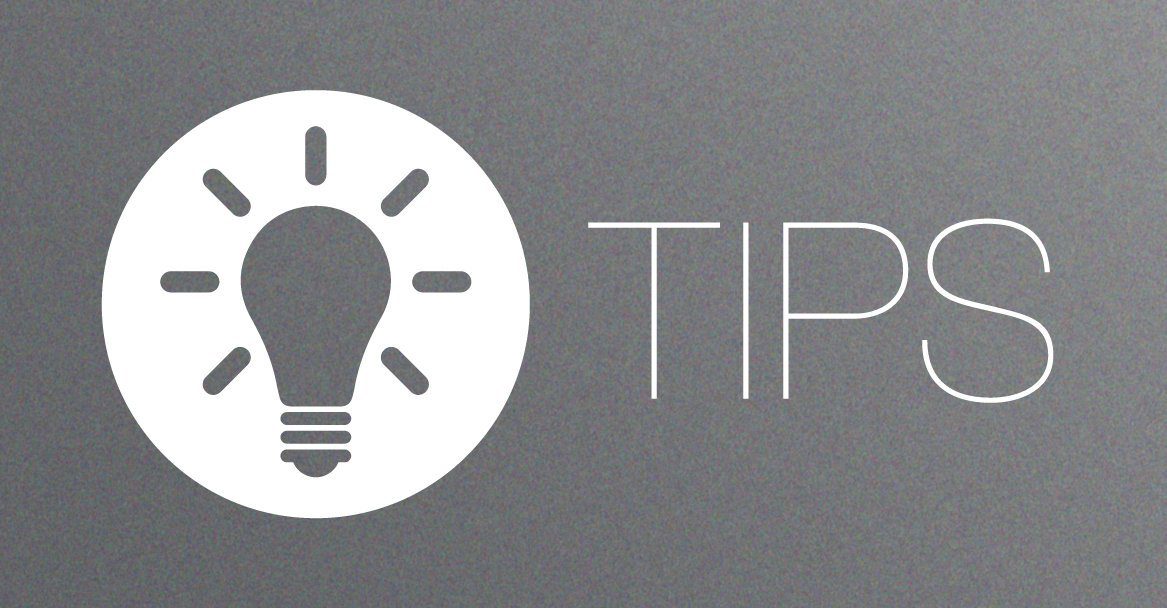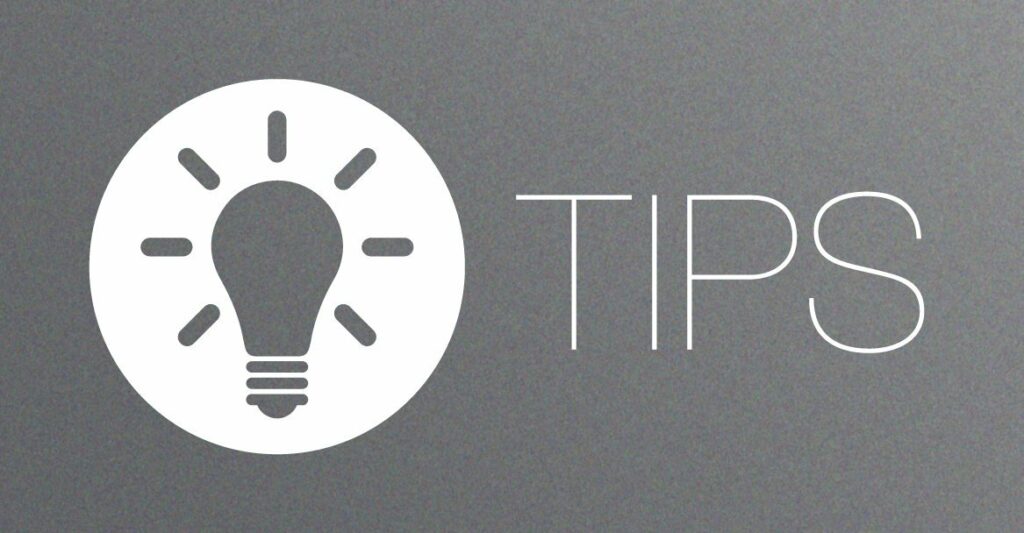 You can follow the below-mentioned tips for the upcoming admissions cycle –
Students applying for NEU should use the essay and recommendations to develop a good relationship with the admission officer. Northeastern University does not conduct any interviews to select students. However, it considers "demonstrated interest." So, contact the admissions office. You can do so with the help of social media, visiting campus, or NEU reception at the college close to you. You can use the Common App essay when applying to the university.
You should send additional materials like DVDs, images, formats, articles, etc., for educational programs demanding supplemental materials to prevent cancellation of your application.
Please note that requesting financial support throughout the application process will affect the admission decision.
Below we have discussed some frequently asked questions regarding admissions to Northeastern University.
You may like to read –
Frequently Asked Questions
Is it difficult to get into Northeastern University?
The acceptance rate at Northeastern University in 2022 is 6.8%. With such a low acceptance rate, getting into Northeastern University takes a lot of work.
How much are Northeastern University application fees?
You need to pay $75 as the application fee. The application fee is the same for international and non-immigrant candidates.
How much does Northeastern University cost for four years?
Northeastern University roughly cost $310,928 for four years.
What GPA is required for admission to Northeastern University?
To get admission to Northeastern University, you must possess an unweighted GPA of at least 4.04. In addition, you must have A and A- in your high school courses to score GPA.

Subscribe to Email Updates :