Safelink Compatible Phones: Through the Safelink Wireless program, eligible households can obtain wireless Internet access, and if you satisfy the requirements, you may use a Safelink-enabled phone.
Even if you already have a Safelink phone, chances are you could benefit from upgrading to the latest and greatest smartphone model.
The process is straightforward and takes little time, and as soon as you're done, you'll be ready to start using your brand-new smartphone.
Whether or not your phone comes under Safelink Compatible Phones is something we'll cover in detail here, so stick around for that and more related info.
What is SafeLink?
SafeLink compatible phones are regular cell phones but can only be accessed via the SafeLink wireless program.
The customers of SafeLink, a cellular service aimed at those without financial resources to provide for themselves, receive special consideration based on eligibility.
Because the company is not intended for general use, certain conditions must be met before enrolling in the program. You can contact and communicate with your loved ones using SafeLink compatible phones at no cost.
Finding Safelink Compatible Phones?
Safelink operates on the Tracfone network, which connects to all major networks in the United States. This means that all phones compatible with Tracfone are also compatible with Safelink.
If your phone is one of the Safelink Compatible Phones , you can apply for the Safelink Lifeline plan by visiting their website. If you qualify, you will receive a free SIM card.
You can transfer (port-in) your existing number once you receive the SIM kit, install it on your phone, and activate it. Simply call 1-800-378-1684 and ask for your number to be port-in.
To determine compatibility here is what you should do:
Go to Tracfone's official website,

Hover over the "SHOP" item in the main menu bar at the top.

Then select "Buy SIM Cards/Keep Your Own Phone" from the drop-down menu.

Scroll down to the bottom of the page.

Click the orange "Check Compatibility" button.

The compatibility check begins by selecting a carrier your current phone is compatible with. You will be given five options that cover all possibilities.

Simply select the one that applies to your phone and follow the instructions to finish the process.

You may be asked to provide your phone's IMEI number in some cases.
All phones available for upgrade at Safelink Wireless' online store are service compatible. The ten best smartphones currently available at Safelink Wireless are listed below.
APPLE IPHONE 11 PRO MAX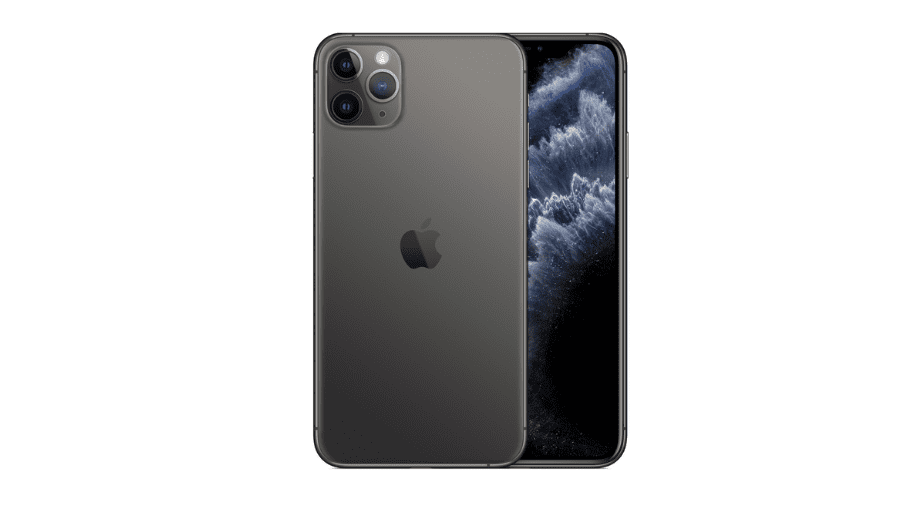 If you want an incredibly well-performing iPhone that will allow you to multitask, capture amazing photos in all lighting conditions, and handle the most advanced processes, the Apple iPhone 11 Pro Max should be at the top of your list.
This phone is also built to last, so you'll have a phone for years. It has the best processor and a fantastic screen. It has enthralling triple cameras, the longest iPhone battery life ever, and a brighter display than previous iPhone models. If you can afford it, it is well worth purchasing.
Main Advantages
The gorgeous OLED display is now brighter.

A13 Bionic CPU is the most powerful Stellar triple camera with Night mode.

The iPhone with the longest battery life.

Long-lasting design

Inbox fast charging
Main disadvantages:
64GB of storage is insufficient.

There are fewer color options than on the iPhone 11.
Google Pixel 4 XL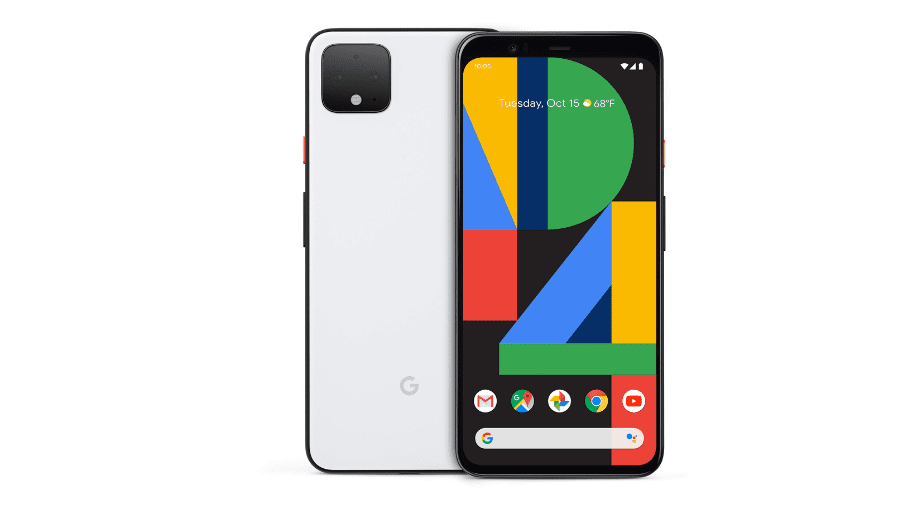 For users who want to get the most out of their Google apps, the Google Pixel 4 XL is the best option. If you are a Google fan and want the smoothest user experience possible while utilizing valuable Google features, the Pixel 4XL will not disappoint.
Furthermore, as the name implies, this phone is large, making it ideal for multitasking and watching video content.
Because the Pixel 4XL is a Google phone, you can expect all Google apps to work as well as they can. In Night Sight mode, the Pixel 4XL can take a picture of the Milky Way with a single tap.
The Pixel 4XL is also the first phone to include Motion SenseTM2, which allows you to complete tasks with gestures (no touching your phone required).
Main Advantages:
Performance

Excellent Camera Clever Motion Sense feature

Battery
Main disadvantage :
The display is quite dim.
Samsung Galaxy S10+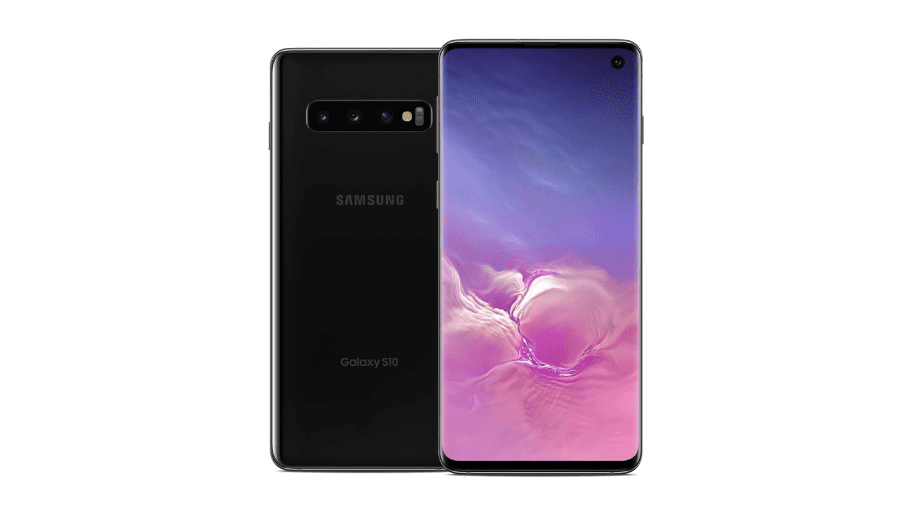 If you're a Samsung fan, the Galaxy S10+ is worth your time. Even though it is no longer the most recent Samsung flagship model, it is still quite impressive. It has cutting-edge performance capabilities, a large display, and a fantastic professional-like camera.
The availability of newer Samsung models works in your favor, making this model slightly more affordable. They've named it the next generation.
The Samsung Galaxy S10 precise +'s laser cutting and an easy-on-the-eyes Dynamic AMOLED screen make the Infinity Display Samsung's most innovative yet.
Main Advantages:
Outstanding screen-to-body ratio

A fingerprint reader built into the screen

Wireless Advantage of PowerShare

The durability of the battery

Extremely fast performance
Main disadvantages:
The Bixby button is still in use.

Slick design

Display punch holes can be distracting.
LG G8 ThinQ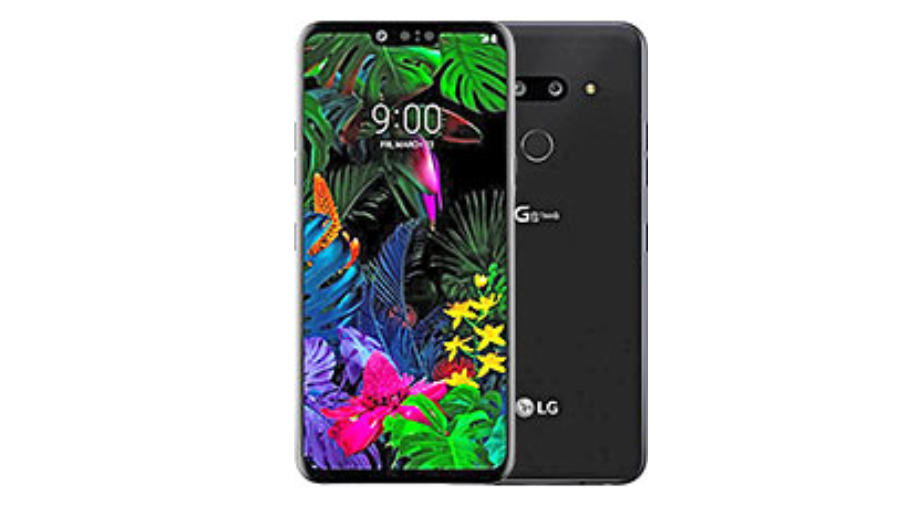 The LG G8 ThinQTM is made of smooth, contoured glass for a stunning, uncomplicated design. LG's edge-to-edge 6.1′′ OLED FullvisionTM display offers clarity, beautiful contrast, and vibrant color for some of LG's best picture quality yet. The LG G8 ThinQ also has an excellent audio experience.
LG may have lagged behind Samsung and Apple in recent years, but their smartphones are still very impressive. The LG G8 ThinQ is deserving of your attention. It has a large display, excellent rear and front cameras, and a powerful octa-core processor. Its 6GB RAM ensures that even the most recent games run smoothly.
Main Advantages:
Outstanding battery life

Excellent performance

Beautiful display

Outstanding audio, including 'Crystal Sound OLED.'
Main disadvantages:
Air Motion gestures have a steep learning curve.

An unpredictable cycle of software updates

The ultra-smooth glass back is extremely slippery.
iPhone 6S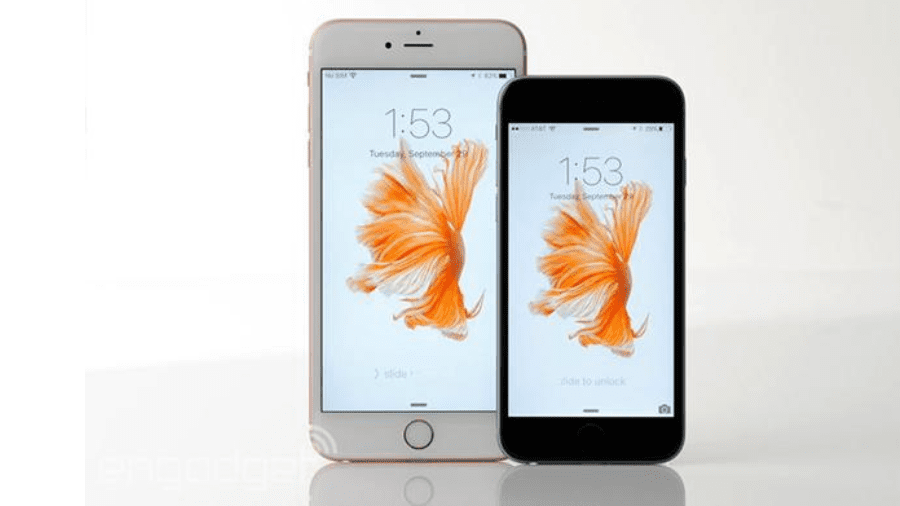 The custom-designed 64-bit A9 chip powers the iPhone 6S. It provides a performance previously only found in desktop computers.
For all of your favorite graphics-intensive games and apps, you'll notice up to 70% faster CPU performance and up to 90% faster GPU performance. Touch ID makes unlocking your phone simple and secure by utilizing a highly advanced fingerprint sensor that is now faster and better than ever.
The iPhone 6S is not the most recent, but it is still in high demand. It is built to last and includes all the features the average user may require. Look no further for a great deal on Apple products.
Main Advantages:
Excellent design

3D Touch is impressive.

Stable OS
Main disadvantages:
The battery life is average.

The use of live photos is a gimmick.
Motorola Moto G7 Play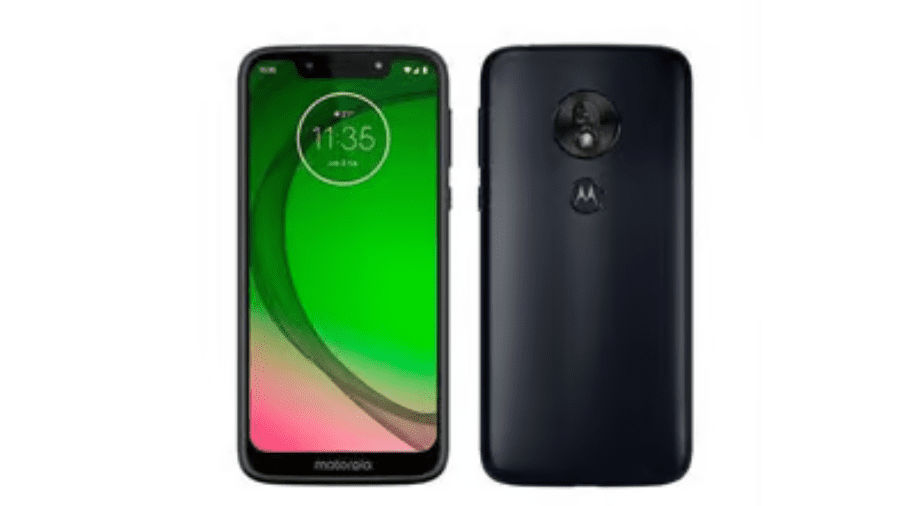 The Motorola Moto G7 Play is powered by a Qualcomm Snapdragon 632 octa-core processor, making it 100% faster than its predecessor.
It has a battery life of up to 40 hours and a water-resistant design. It has more storage, a fingerprint reader, face unlocks, and a 5.7″ Max Vision HD+ screen, so your games, movies, and photos load quickly and look great.
If you want to get the most bang for your buck, the Moto G7 Play is the way to go. It is an excellent choice for users who do not want to spend much money on the phone but still want advanced features.
This phone's most impressive feature is its battery, which will keep you going all day.
Main Advantages:
Excellent value for money performance

Fingerprint reader

Jack for headphones
Main disadvantages:
Wi-Fi performance is slow.

Inadequate RAM for advanced multitasking

Plastic shell
Samsung Galaxy A10e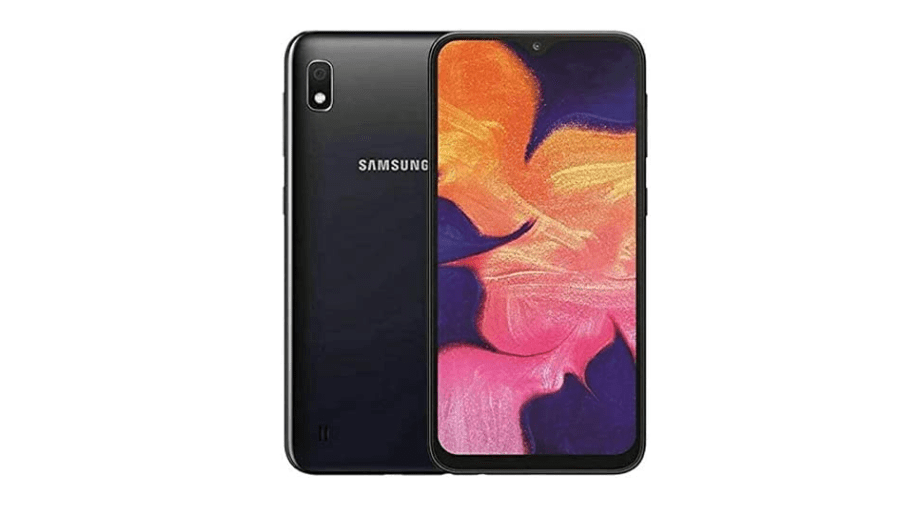 The Samsung Galaxy A10e provides most users with exactly what they require: the performance and dependability of a trusted brand.
With 32GB built-in memory, you can do more with a longer-lasting battery and keep all your files. Its 5.83′′ edge-to-edge Infinity Display provides an excellent viewing experience.
Users who want a high-quality Samsung phone but do not want to spend a fortune should consider the Galaxy A10e. It has a good battery, processor, and a good-sized display. It provides everything that the average user could want at a reasonable price.
Main Advantages:
Simple to hold with one hand

Lightweight

High-definition display
Main disadvantages:
There is no screen protection.

There is no fast charging.

Not water or dustproof
ALCATEL FIERCE 4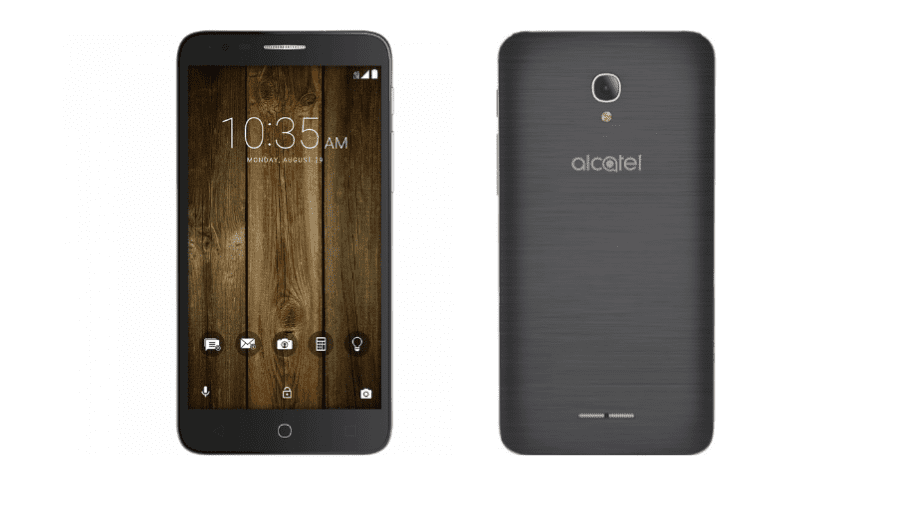 The Alcatel FIERCE 4 offers excellent value in a premium-looking package. It provides on-the-go entertainment on a bright 5.5-inch HD IPS display with crystal-clear audio.
With an eight-megapixel main camera accessible via a shortcut key on your lock screen, you can quickly take beautiful HDR and panoramic photos.
The Alcatel Fierce 4 is a low-cost smartphone. You get a lot of solid features and a premium-looking phone for a very low price.
Main Advantages:
The low cost

Appealing design

Color accuracy is excellent.
Main disadvantages:
Camera flaws

Inadequate brightness

Occasionally slow
Samsung Galaxy Core Prime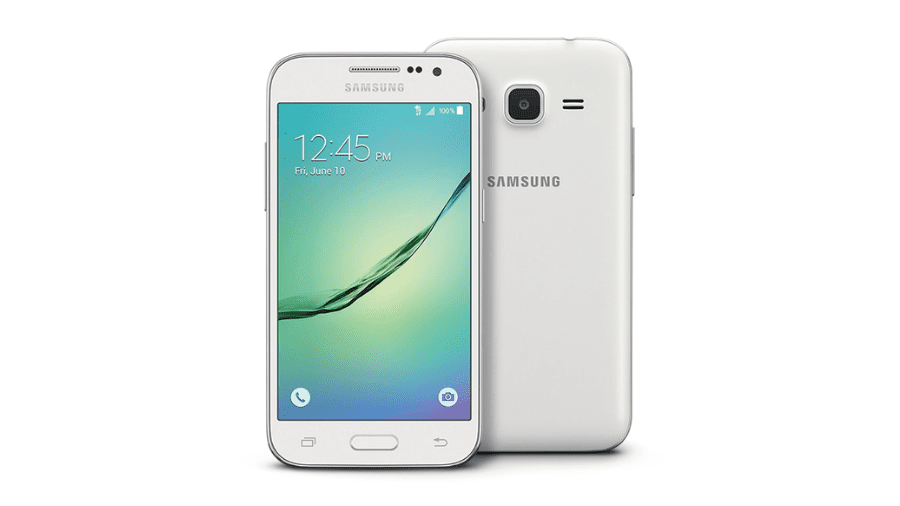 The Samsung Galaxy Core Prime is an excellent entry-level smartphone. You can stream high-quality videos, video chat, and share photos with friends at 4G LTE data speeds that keep up with your life.
The updated AndroidTM operating system also makes navigating the simple interface very easily.
The premium design of the Galaxy Core PrimeTM speaks for itself, with smooth curves and a brushed metallic bezel. Its slim and sleek body fits comfortably in your palm, making it simple to stay in Touch.
The Galaxy Core Prime is the way to go if you want an affordable phone from a reputable brand. It has all of the necessary features and is smaller in size.
Main advantages:
sturdy construction

Low cost

Simple to use with one hand
Main disadvantages:
A low-cost faux-metal rim

The screen is not very sharp.

The camera is subpar.
ZTE Avid Trio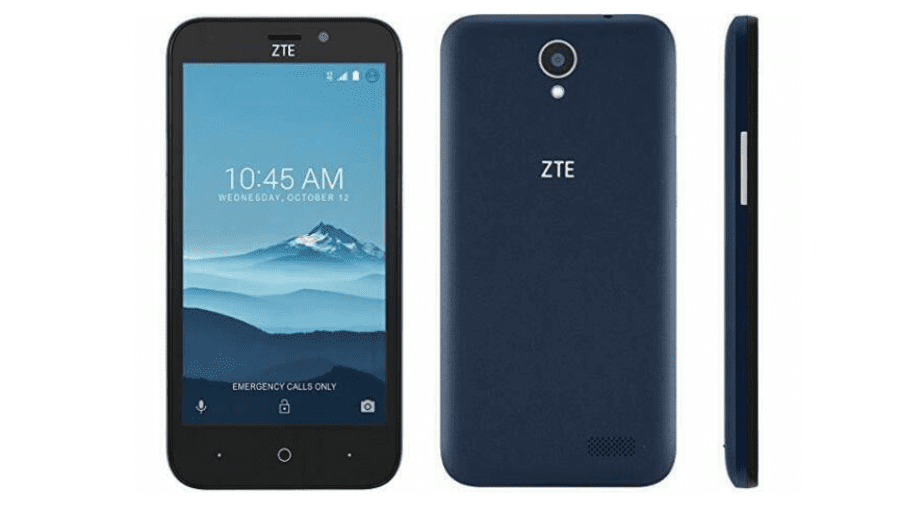 The Avid TRIO comes standard with a 5.0′′ LCD scratch-resistant display for clear viewing, a large 2800 mAh battery, and up to 32GB of expandable memory via microSD.
If you want to spend as little money as possible while still getting a good smartphone, the ZTE Avid Trio is the way to go. Its features are nothing spectacular but adequate for all your basic phone needs. It also has a powerful battery.
Main Advantages:
Affordable

Removable battery with a long life

Storage that can be expanded

Excellent network performance

Excellent call quality
Main disadvantages:
Screen with a low resolution

Performance issues

The camera is mediocre.

Internal storage is limited.
Motorola Moto G4 Play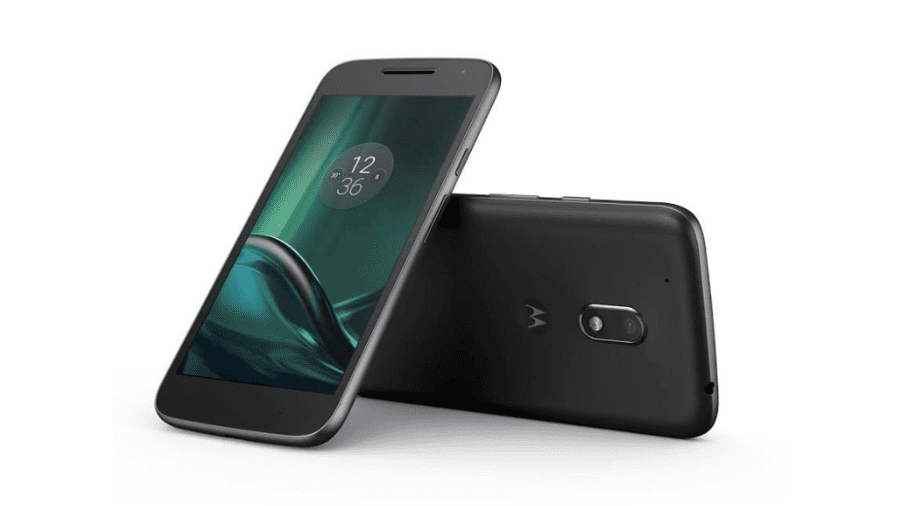 This is a slightly older Motorola phone model, but it is still popular. This Android phone has dependable performance and a plethora of advanced features. It has a good camera, a long battery life, and other nice features.
The phone is a dependable and affordable Android smartphone with a well-rounded feature set and good performance. This device may be ideal if you are not looking for the most recent and advanced features.
Main Advantages:
Affordable

Small design

Battery life is extended.

Excellent call quality
Main disadvantages:
The display is dim.

There are better gaming options.
Samsung Galaxy S4 i9500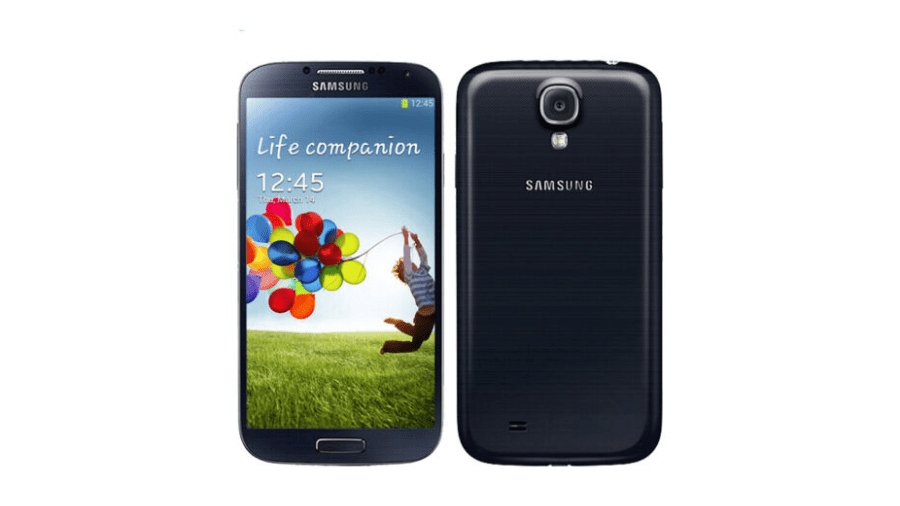 When you choose Samsung, you know you're choosing quality. While Samsung's latest phone models have a stunning array of advanced features, its older models may lack the wow factor, but they are just as reliable and high-quality. This model is compatible with all wireless carriers.
The device has a 1.9 GHz quad-core Qualcomm Snapdragon 600 processor, 2GB of RAM, a 5-inch Super AMOLED display, and other impressive specifications. It provides:
Consistent 4G LTE connectivity.

Wi-Fi connectivity.

Bluetooth connectivity.

Other basic connectivity options.
It is a dependable and reasonably priced device that is unlikely to disappoint you.
Main Advantages:
Stunning display

Excellent camera

Small design

Very adaptable
Main disadvantages:
Screen dim

Poor call quality

The plastic casing is thin.
Alcatel CameoX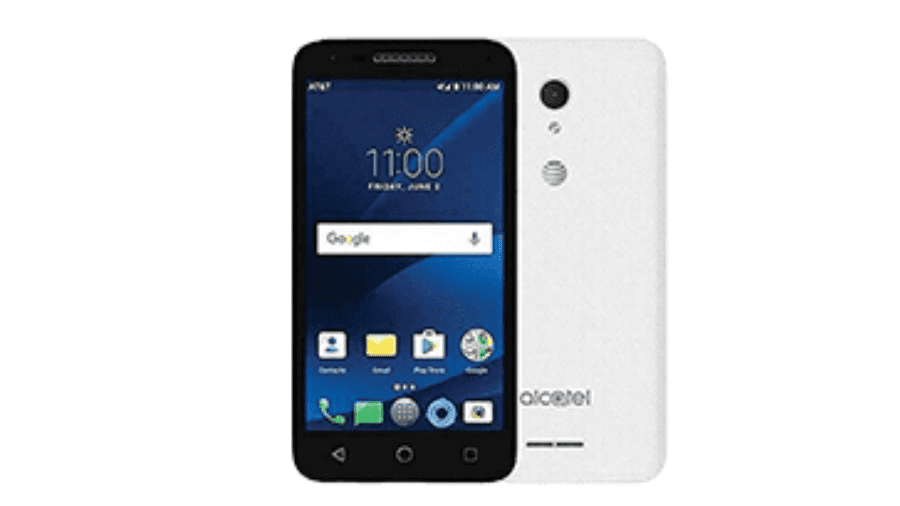 While Alcatel is well-known for its feature and flip phones, particularly among senior users who value security and dependability over flashy features, it would be foolish to dismiss the company's smartphone models, which are equally secure and dependable. If you want one of the most recent phone models with the most exciting features, this device is not for you. However, this may not be the device for you if you prefer an affordable and reliable smartphone with all the basic features over a high-end device with over-the-top features. However, if you are willing to forego advanced technology in exchange for durability and dependability, you may have found the right phone.
Main Advantages:
Effortless performance

Excellent battery life

Long-lasting design

All of the necessary Android smartphone features
Main disadvantages:
Outdated

Inadequate display and camera quality
Samsung Galaxy J3 Luna Pro 4G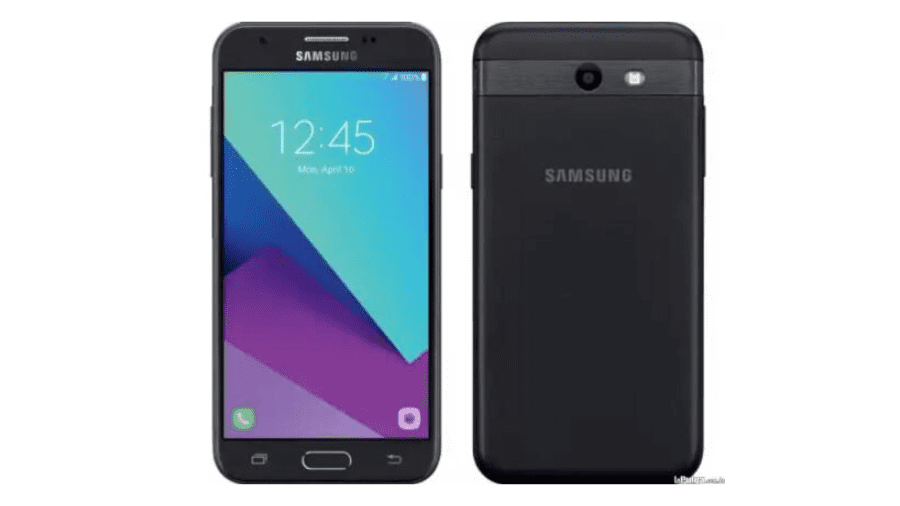 For users looking for reasonably priced devices with a sleek design and advanced features, The Samsung Galaxy J3 Luna Pro 4G may satisfy you.
The device has a compact design, a bright and vibrant touchscreen, plenty of storage space, a decent camera, and good battery life, and it provides the reliability that many high-end devices have sacrificed for cutting-edge technology.
This phone has a colorful display with a decent resolution, a decent but unimpressive camera, a safer and stronger battery that provides longer talk and standby time, all of the basic connectivity options, such as Wi-Fi, 4G LTE, Bluetooth, and so on, smooth performance, great video rendering, and a fantastic gaming experience, and much more. It is also very affordable.
Main Advantages:
Effortless performance

Excellent multitasking abilities

Elegant design

Battery life that lasts a long time
Main disadvantages:
Certain features are missing.

They are not intended for long-term use.
What to Do if I lost My Phone?
It is possible that you lose your phone in the daily hassle and bustle, or you can forget where you kept it, or it got stolen. In such a case, these are the steps you should take:
Always confirm that your phone really is lost and not just under some pillow.

Notify customer service if you have lost your phone, so they can disconnect service to prevent someone else from using it.

They will assign you a new phone number and transfer any remaining minutes to your phone.

You will be given a new, refurbished phone at no cost.

. You can also buy a new SIM card to transfer your phone numbers and other data to your new phone.

If you require additional assistance, please get in touch with Safelink Technical Assistance at 1-800-378-1684.
Why Should You Use Safelink Compatible Phones?
You can communicate with family and friends easily and securely using Safelink compatible phones. But apart from this reason, there are other things you can benefit from while using Safelink Compatible Phones Here are some of them:

All Safelink phone models can provide continuous, dependable, and efficient service.

Depending on the service or tariff plan you are entitled to, you can call or send messages to friends and family as often as you want.

The updated Safelink-compatible phones can also provide quick, dependable, and simple Internet access.


Most compatible phones allow you to easily access email, social networks, music, movies, shopping, banking, and other applications.
How Do I Get a Safelink Wireless Compatible Phone?
There are several options for obtaining Safelink compatible phones.
Via safelink Lifeline program:
In certain states, you can receive Safelink compatible phones for free if accepted into the Safelink Lifeline program. The phones eligible customers may receive free from Safelink are obviously network compatible.
It should be noted that the company does not reveal which phones it may provide to eligible customers in advance, as the offer is contingent on several factors, including the state, plan, and availability.
To obtain a Safelink-compatible phone from the government, you must first complete the following steps:
Ensure you are eligible for the Lifeline and Affordable Connectivity Programs.

Your income or participation in a government assistance program may qualify you.

The income-based eligibility requirements require you to come from a household with an annual income of at least 135% of the federal poverty level.

However, you or any household members must participate in a qualifying federal or tribal assistance program, such as SNAP or Food Stamps, SSI, Medicaid, FPHA, Veterans and Survivors Pension Benefit, or a Tribal program, according to the program participation criteria. Furthermore, if you qualify for Lifeline, you are automatically eligible for the ACP program.

Once you've determined whether or not you're eligible for Lifeline/ACP, you must be able to prove it.

During the application process, you must provide copies of certain official documents to prove your low income or program participation and verify your personal information. You can send the documents either online or by mail.

You can then apply for the Lifeline/ACP program. You can do so using the National Verifier, which allows customers to apply online or by mail. To apply for Lifeline online, go to https://nv.fcc.gov/lifeline. Visit https://nv.fcc.gov/lifeline/?id=nv flow&ebbp=true to apply for the ACP program. Fill out the application form by following the on-screen prompts in both cases.

Finally, you can apply directly through Safelink. To do so, go to https://www.safelinkwireless.com/en/Web/www/default/index.html#!/newHome and follow the instructions. If approved, you can begin receiving your Lifeline/ACP benefits.
Upgrade to one of the smartphones available at the Safelink online store to get Safelink compatible phone.
Safelink offers a highly customizable BYOP (Bring Your Own Phone) program. They claim that the majority of GPS devices are compatible with their network.
Sending the text message BYOP to 611611 will tell you if your phone is Safelink wireless compatible.
How to Upgrade Safelink Compatible Phone?
Safelink Wireless is only available to those who are eligible for their Lifeline program. Eligible households will be given a free government phone only in certain states, which is Safelink wireless compatible phone.
Furthermore, they provide a full range of Safelink wireless compatible phones you can upgrade to purchase. Here are the two ways you can do this:
The most convenient method is to visit their online store, which displays all currently available and Safelink compatible phones. .

Visit the shop, choose the one you want, add it to your cart, and then proceed to checkout, where you will select a payment method.

You can also upgrade Safelink compatible phones by visiting one of their local dealers.
Are Safelink Phones Compatible With Other Carriers
Although Safelink phones are initially locked to their network, they have an unlocking policy. That is, all of their phones should be able to be unlocked and used with any other carrier.
To bring Safelink's phone to another carrier, you must first request that it be unlocked, then ensure that the carrier you want to bring it offers the BYOP option, and finally, complete the compatibility check with that carrier.
After you've unlocked your Safelink phone, you should be able to use it with any major wireless provider, including T-Mobile, AT&T, Verizon, and Sprint.
Frequently Asked Questions
How Should You Switch From Another Carrier to Safelink?
You might want to switch to Safelink to take advantage of their FREE Lifeline plan. You can switch to Safelink services if you are eligible for Lifeline Assistance.
The simplest way is to go to their official website, enter your ZIP code in the "ENTER ZIP CODE" box at the top of the page, and then click the "START" button.
Then simply complete the application process, during which you will select whether you want Safelink to provide you with a free device or bring your existing phone.
Can I use SIM cards from other carriers in a SafeLink compatible phone?
Yes. You can use them together if the phone is unlocked and compatible with that SIM card.
Can you use a Safelink SIM card on the phone from another carrier?
The answer is yes if the phone is unlocked and compatible with the Safelink SIM card.
Can I move my Safelink service to a different phone?
It would be best to keep in mind that your phone services are generally linked to your SIM card. And no transfer is required if the SIM card is compatible with other phones. If you decide to switch carriers, you must make the transfer to keep your phone number.
Is it possible to buy Safelink compatible phones at Walmart?
No, not directly. However, Walmart sells TracFone-compatible phones, which are also Safelink compatible.
Is SafeLink giving away free smartphones?
Yes, but only in specific areas. You are entitled to a free plan as an eligible Lifeline user. A free plan in some cities (zip code areas) may include a free device.
Is TracFone the same as Safelink?
No, it is not the same thing. Safelink is one of TracFone's subsidiaries that specializes in serving Lifeline customers. Safelink, on the other hand, makes use of the same network services as TracFone.
Can I use a Safelink phone with TracFone?
Yes. All phones that are Safelink compatible are also TracFone compatible.
Safelink operates on what network?
Safelink operates on TracFone's networks, which use AT&T, T-Mobile, and Verizon signal towers.
Is it possible to unlock Safelink phones?
All Safelink phones are delivered locked. However, a specific unlocking policy is in place that allows all users to unlock their Safelink phones as soon as the conditions are met.
How to contact Safelink customer service?
Enrollment and Plan Changes can be reached at 1-800-Safelink (723-3546), and tech support can be reached at 1-800-378-1684.
Is the government supplying compatible phones?
Some wireless providers participate in the Lifeline Assistance program, which provides free phones.
Signup For Our Newsletter