Donald Trump, the leading front-runner, praised Vivek Ramaswamy, a Republican presidential candidate of 38 years old. Former President Trump complimented Vivek Ramaswamy when asked in an interview if he had thought about the 38-year-old biotech entrepreneur for vice president.
Trump open to Vivek Ramaswamy as vice president
Over six months, Ramaswamy moved from being a mostly unheard-of long-shot candidate polling at 1% to a genuine challenger who was subjected to assaults from GOP competitors, including former Vice President Pence, former U.N. ambassador Nikki Haley, and former New Jersey governor Chris Christie.
Also, Read – How Trump's Trial Schedule Lines Up With The 2024 Election Calendar
To present himself to voters in the early states of Iowa and New Hampshire, Ramaswamy aggressively blitzed across, accepting all media interviews, including the combative ones.
He has generally agreed with Trump on most policy matters, such as eliminating the Department of Education and conducting military operations against Mexico. He has also proposed suggestions like raising the voting age to 25. Ramaswamy always tries to set himself apart from the other competitors with new ideas, which gain him a lot of popularity.
READ MORE –  Joe Biden is hosting Costa Rican President Rodrigo Chaves at the White House
Trump, commenting on Ramaswamy's presidential bid, shows his openness to a considerably more youthful and possibly more radical anti-Washington unknown.
When asked what he thinks of "Vice President Ramaswamy," by conservative talk show host Glenn Beck, Trump described Ramaswamy as "smart," "young," and "full of talent."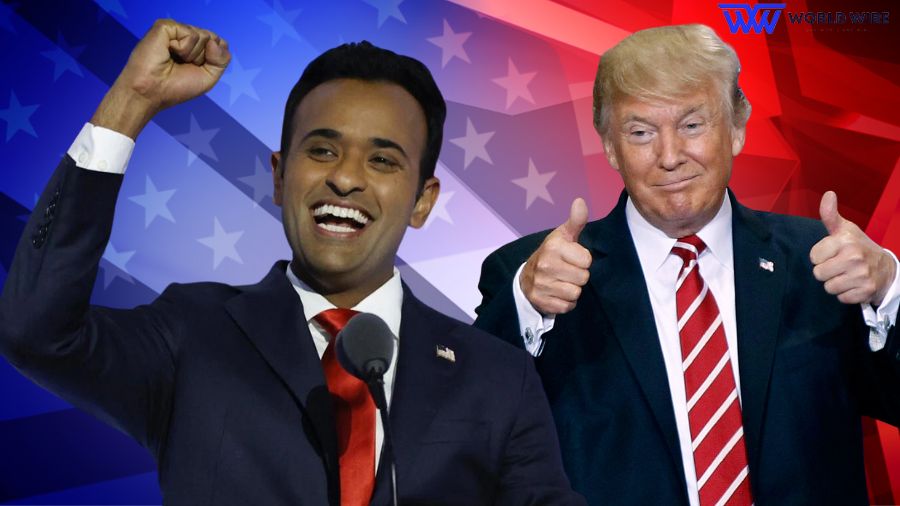 Check out other Headlines – Pressley: Ramaswamy's KKK Comments Are 'Shameful' and 'Dangerous'
While praising Ramaswamy, Trump stated, "He's a very, very, very intelligent person. He's got good energy, and he could be some form of something. I tell you, I think he'd be very good."
The discussion occurred less than a week after the first GOP debate, which Trump skipped but said he would watch to see potential vice presidential picks.
What's More – US Marines from 3 states killed in Osprey crash in Australia
In the same interview with Beck, Trump appeared to accept Ramaswamy's tendency to stir up controversy and urged him to reign in it.
Trump stated, "He's starting to get out there a little bit. He's getting a little bit controversial. I got to tell him: 'Be a little bit careful. Some things you have to hold in just a little bit, right?'"
Latest News –  Speaker McCarthy: Democrats are 'Very Concerned' Over Biden's Impeachment
Tricia McLaughlin, Ramaswamy spokesperson, told Axios in response to Trump's suggestion, "If I'm a betting woman, I wouldn't expect Vivek to hold back much!".

Subscribe to Email Updates :