Do you live in Virginia Beach, or will you move there? But you need to know which internet provider serves the best speed there and need clarification with all the choices available.
No need to worry. We have got you covered!
This article will determine who provides the best internet services, alternative options, and the cheapest internet plans available.
Who offers Virginia Beach's best internet service?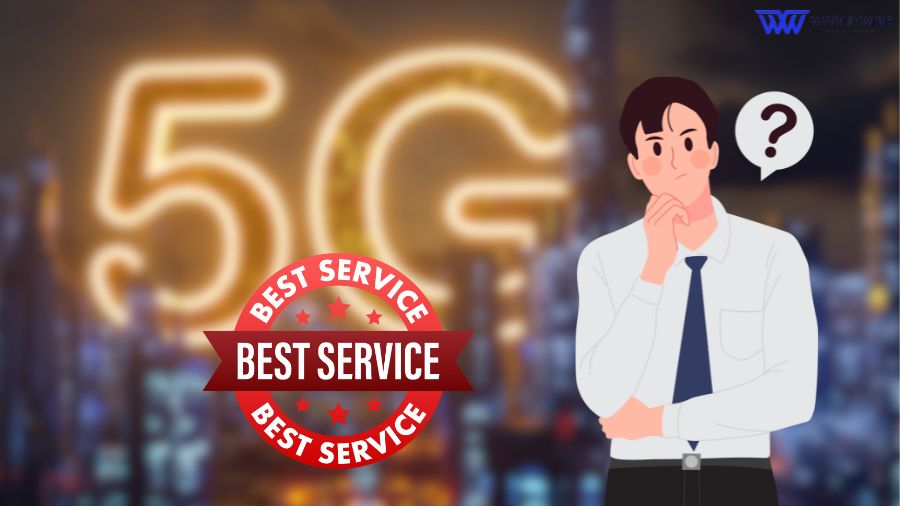 Many providers in Virginia Beach offer good services to their customers, but only a few are trusted.
Cox Communication
Cox Communications is the top internet service provider in Virginia Beach for the majority of homes. More than 20 million US residents have access to Cox Communications' cable internet, which is a tried-and-true method of providing high download speeds to homes.
The Federal Communications Commission reports that 99% of Virginia Beach people, or nearly 100% of the population, will have access to Cox's services. Only the area near Back Bay is uncovered.
If you reside in the Cox service area, you must consider it, particularly if faster fibre options from other ISPs don't service your area.
Cox's cable speeds are the greatest option in situations like that, and they're faster than what you'll receive from DSL, satellite, or a fixed wireless connection. The fastest service available in the city is Cox's 2-gigabit package, which costs $120 monthly if speed is your priority.
Depending on what's available where you live, Verizon Fios and T-Mobile Home Internet are also excellent options if you're looking for a fibre or fixed wireless ISP.
Verizon Fios
Verizon Fios is the only best internet provider if you reside in its East Coast service area. Delaware, Maryland, Massachusetts, New Jersey, New York, Pennsylvania, Rhode Island, Virginia, and Washington, DC are the eastern states where Verizon Fios services are offered.
Verizon is consistently at the top and highlighting its outstanding customer satisfaction scores. However, Verizon's fibre plans are mostly only available to residents of the Northeast.
According to the FCC, 92% of Virginia Beach households can access Verizon's services.
However, that number only includes fibre and fixed wireless connections. That percentage falls to about 59% when fibre is taken into account.
T-Mobile
As it develops its 5G infrastructure, T-Mobile is a fascinating company because it has positioned itself as a competitive alternative in the home internet market.
More than 50 million homes in the nation can access T-Mobile Internet. It is, therefore, the most accessible 5G home internet service in the nation.
The best deal on low-cost plans can be found with this provider: $50 a month for 245Mbps with no monthly equipment costs, data limitations, or contracts required. Additionally, if you are an existing customer, you can save $20 a month. T-Mobile also offers free internet to eligible households through their T-Mobile project 10Million program.
About 74% of Virginia Beach is covered by T-Mobile Home Internet. Like Cox's coverage map, T-Mobile isn't available in regions close to Back Bay and North Landing River.
Xfinity's Connect
Xfinity's Connect More package if you're looking for the cheapest internet service available in the city.
Xfinity's Connect More package, which offers 200 megabits per second for about $25 per month, is the best option for consumers searching for the lowest cost for home internet.
These above-mentioned Internet providers are the ones that function best in Virginia Beach.
Most companies we've highlighted are also involved in the FCC's Affordable Connectivity Program or Lifeline program, which offers qualifying low-income homes a $30 monthly high-speed internet discount or free government internet.
Other Options of Internet Provider
There are several other options to get high-speed internet at a low cost. Below, we've mentioned other IPs that provide internet in your area.
Comcast Xfinity
The Virginia Beach region is not well served by Comcast Xfinity, this national cable provider; it is more common in Emporia, Disputanta, and Templeton. But if Xfinity is available at your address, you can try it.
It provides Virginia Beach's most affordable internet service with up to 1.2Gbps speed.
Satellite Internet
Satellite internet is another option you will always have, no matter where you are in the nation. It's probably not the greatest option available.
You shouldn't use HughesNet, Viasat, or Starlink as your primary broadband provider because of their high costs and sluggish speeds.
Spectrum
Spectrum is for those living near Cape Charles, Suffolk, or Belleville. You should be able to get home broadband with Spectrum, even though the service isn't available in Virginia Beach.
Just three plans are available, with monthly prices as low as $50.
Verizon 5G Home Internet
It is the best option; if Verizon Fios doesn't service your home, you may be able to access its fixed wireless network.
Customers can get speeds up to 300Mbps without equipment fees or data caps for $50 monthly. For an additional $20 a month, users can upgrade to a gigabit of speed with their service.
Cheapest Internet Plans in Virginia Beach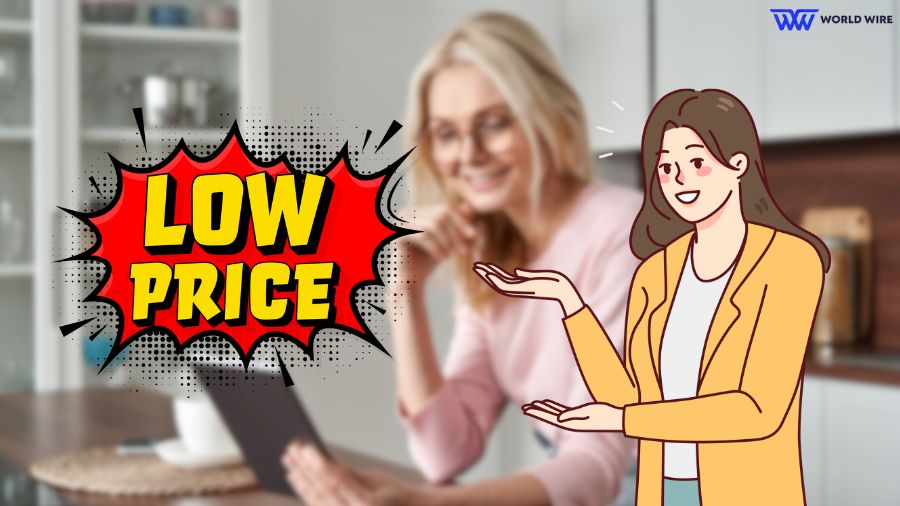 Xfinity Connect More provides a plan starting at $25 with 200Mbps speed, and the monthly equipment fee may be charged $15.
Cox Essential 100 provides a plan at $50 with 100Mbps speed, and the monthly equipment fee is $13.
Fios 300 offers a plan starting at $50 with 300Mbps speed, and no monthly equipment fees are charged.
Spectrum Internet deal starts at $50 with 300Mbps speed, which offers a free Modem but charges $5 for the router.
The T-Mobile Home Internet plan starts at $50 ($30 with eligible mobile plans) with 245 Mbps speed; no equipment fee is charged.
Verizon 5G Home Internet offers a $50 plan ($35 with the eligible mobile plan) with 300Mbps, and no equipment fees are charged.
Here is the table.
| | | | |
| --- | --- | --- | --- |
| Plan | Speed | Monthly price | |
| Xfinity Connect More | 200 Mbps | $30 | |
| Cox Essential 100 | 100 Mbps | $50 | $13 |
| Verizon Fios 300 | 300 Mbps | $50 | – |
| Spectrum Internet | 300 Mbps | $50 | – |
| T-Mobile Home Internet | 245 Mbps | $50 ($30 with eligible mobile plans) | – |
| Verizon 5G Home Internet | 300 Mbps | $50 ($35 with eligible mobile plans) | $0 |
How fast is Virginia Beach Broadband, and what is the best option to consider?
Virginia Beach has a median download speed of roughly 242 Mbps, according to Ookla speed data, with Cox and Verizon being the two fastest providers in the area.
However, many providers offer plans greater than 242Mbps if you want a quicker internet connection.
With its 2,000Mbps plan, Cox Communications wins out since it offers Virginia Beach residents the quickest speed possible. This plan has a 1.25TB data cap and costs $120 monthly.
Conclusion
You can't go wrong with a fibre connection for your home. Fibre connection is less likely to experience lags and delays brought on by network congestion in addition to providing symmetrical upload and download speeds.
Verizon Fios is the best option for home internet if you can get your hands on it in the Virginia Beach region.
However, Fios only covers over half of the area's population. Thus, Cox Communications will be your best bet for most locations.
While cable may not be as capable as fibre, it is still a dependable connection type that should be sufficient for most homes to perform all of their daily tasks.
Signup For Our Newsletter