Democrat Gavin Newsom urges the Department of Justice (DOJ) to investigate Florida's program responsible for transporting migrants into the state.
Here you have the details of the news.
Gavin Newsom Calls On DOJ To Investigate Florida Over Migrant Transports
On Thursday, California Governor Gavin Newsom and California Attorney General Rob Bonta called on the U.S. Department of Justice (DOJ) to investigate the Florida state program responsible for transporting illegal immigrants to Martha's Vineyard and Sacramento last year.
Newsom, a Democrat and regular critic of Republican Florida Governor Ron DeSantis, sent a letter to Attorney General Merrick Garland and urged a criminal and civil investigation into Florida's 'Unauthorized Alien Transport Program.'
In the letter, the California Democratic officials and Bexar County Sheriff Javier Salazar accused DeSantis of transporting migrants before his reelection campaign and argued that the state's contractors used fraudulent tactics to force asylum seekers to move to liberal cities.
In his letter to Garland, Newsom wrote, "It is unconscionable to use people as political props by persuading them to travel to another state based on false or deceptive representations. We urge US DOJ to investigate potential violations of federal law by those involved in this Scheme."
Last September, DeSantis transported many migrants from Texas to Martha's Vineyard as part of a migrant relocation effort, when several GOP governors traveled by bus or moved thousands of migrants north to Democrat-led cities in protest of President Biden's immigration policy.
Also, See: Ron DeSantis campaign raises $20 million in first six weeks
The Florida Governor said that the migrants traveled at their own discretion. But Newsom wrote in his letter that a Bexar County Sheriff's Office investigation revealed that the migrants were forced to accept free travel based on false promises.
They were told to be transported from San Antonio to Massachusetts to receive housing, education, and employment.
Through their letter, Newsom and Bonta also stated the case should be evaluated by the Federal Oversight Committee as officials have transported immigrants across the state boundary.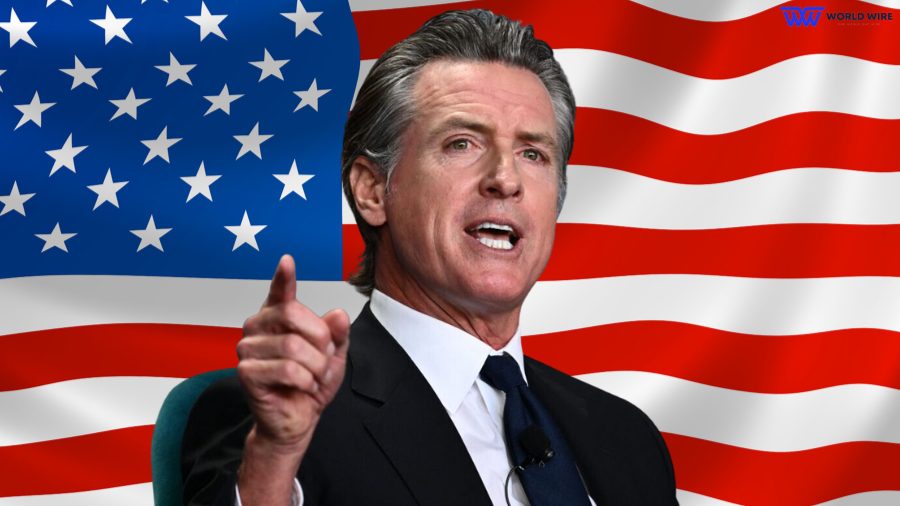 The letter contains, "Although separate investigations into potential violations of state laws remain active, the U.S. Department of Justice (USDOJ) has a unique capability to investigate cases where, as here, the scheme stretches from Massachusetts to California."
Although Democratic state leaders have also transported migrants, like New York City Mayor Eric Adams sent migrants to Florida, Delaware, Texas, and China.
Newsom has voiced against DeSantis's program to relocate migrants. Through his actions, the California governor appears to become the most aggressive Democrat. He did not run for President last year and supported President Biden's campaign despite winning reelection.
Also, See: Gavin Newsom Approval Rating for the 2024 Presidential Election
Also, Newsom's Thursday letter does not mention a familiar program by Texas Republican Governor Greg Abbott, who has moved over 20,000 people by bus across the country to Chicago, Washington, D.C., New York City, and over 100 people to Los Angeles in recent weeks.
In comparison, DeSantis has moved about 100 migrants to California and Massachusetts. Justice Department officials have maintained silence over the controversial migrant transportation issue while state law enforcement officials have boosted their legal battles.
Also, See: Ron DeSantis Says He Would Eliminate IRS and Other Agencies as US President.
As immigration has remained a critical issue in the United States, the Biden Government is touting a drop in border tensions in recent months.
However, its policies face legal challenges from Republican states. Meanwhile, DeSantis, a 2024 Presidential runner, recently proposed border security policies.
He vowed to stop the invasion and shut down the border to end the crisis if he got elected as the U.S. President.

Subscribe to Email Updates :