Update 12 October 2022: Waiting for the android users is now over, Truth Social app was Relishead but in August 2022 the App was banned by google Playstore for downloading Further on Android devices. But Now the waiting period over the Play Store has been approved to Download on Android Devices.
Update August 6, 2022: Truth Social Android app is available for pre-order. You can sign up in the Play Store to have it auto-download or be notified when it's available. Pre Order your request to Download
And if you want to get a notification join our Email List or our Telegram Channel.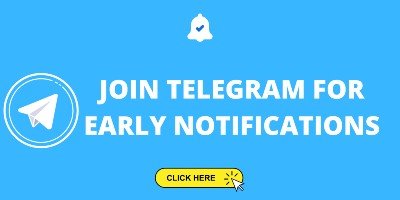 Update 22 June 2022 – Kash hints at the Truth Social app for Android coming in about a month. "By the end of the summer, it's gonna be half as big as Twitter and then I think in a month we're gonna rock Android finally, and so you're gonna see a massive increase over the next couple months."
Still no update on when it will be available outside the United States. Here is the video where he hinted Android app update of Truth Social
Update 19th May 2022 – Truth social has launched its web-based application, every android user can create an account on truth social by using its web-based application interface. Follow this guide: Truth Social Web application Signup
Update 25 April 2022 – Donald Trump in his recent Save America Rally announced on 23 April 2022 that the Truth Social Android app is still in testing and would be announced soon. All users would be approved soon on the Truth Social Platform. They have recently migrated to Rumble Cloud Infrastructure.
Truth social android app is one of the most popular apps among conservatives in the US. Former President Donald Trump recently announced a Social Media website named Truth Social. Let's get into more detail about Truth Social Android App.
Truth Social Android App – Social Media by Donald Trump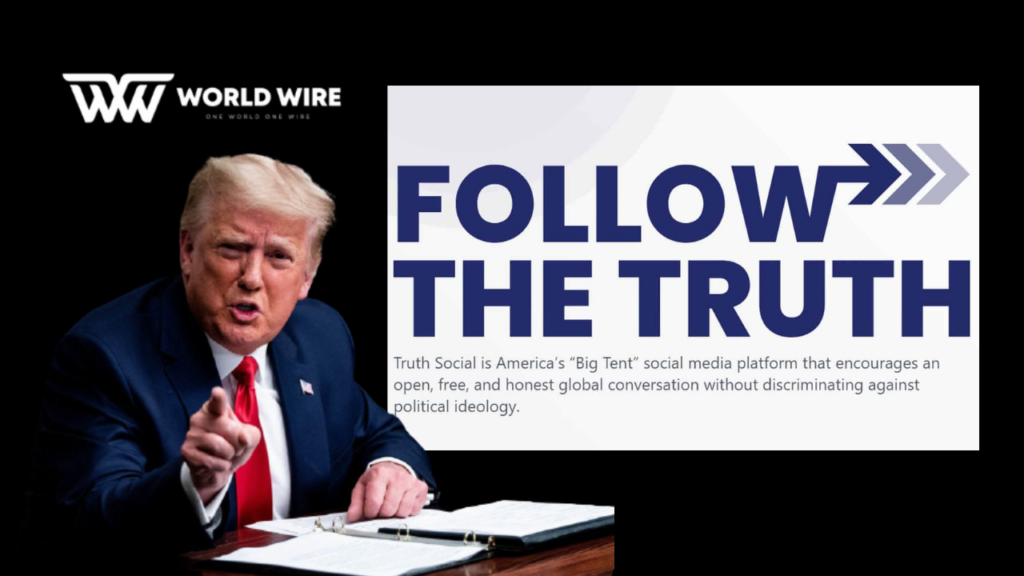 Video about Truth Social App – Watch the Video below
Truth Social is a Social Media Platform that aims to provide free open speech for the global audience without discrimination against any political ideology. Truth Social can be a serious competitor to Social Media Giants like Twitter & Facebook.
Donald Trump is banned on this platform because of January 6 US Capitol Controversy.
Methods to get Truth Social on Android Device
There is no official launch of the Truth Social Android App. We would be updating the android app on the below-mentioned guide by our World Wire Team.
You can join our Telegram channel to get updated about Truth Social Android App Launch News.

Check this Guide to  Truth Social Apk – Are you looking for Truth Social Android App?
If you are an IOS user then you can get Truth Social from the below link
Check this Guide to   Truth Social App iPhone – How to get Truth Social on your Apple IOS Device
Get Truth Social App for iPhone

Truth Social is only released for IOS users, there is no update about the Truth Social android app launch Donald Trump is leading Truth Social with the help of many companies who came forward and launched this Social Media Website as a joint venture.
If you want to get the latest news about Truth Social or any details about the announcement of their Android App then don't forget to subscribe to our Telegram channel.
Two tech execs RESIGN from Trump's Truth Social
Trump's floundering social media venture got worse on Monday when it emerged that two tech entrepreneurs had quit, and that it was only now looking for an engineer to help build an Android app – depriving millions of Trump supporters of the chance to sign up.
Truth Social seems stuck in quicksand
In a recent Tweet, Tesla CEO Elon Musk expressed his dissatisfaction with Twitter's free speech policies. "Failure to adhere to free speech principles fundamentally undermines democracy, given that Twitter serves as the de facto public town square. What steps should be taken?" -Musk posted on Twitter. Then he proceeds to buy the most significant portion of the company's stock in order to facilitate making "significant changes" in order to promote more free speech. Musk has already started a poll on his Twitter account, asking his followers if they want an 'edit' button, which would allow users to change their tweets after they've been made public. As a result, significant changes are already in the works for Twitter.
Also read|Opinion| Truth Social v. Twitter : The Elon Musk angle
Six weeks after its launch, however, things appear to be going downhill for Truth Social. Truth Social was one of the most downloaded apps on Apple's app store on February 21st, the day of its launch. However, several people who downloaded it were unable to use the app. It was assumed that the problem would be resolved soon and that the former President would eventually begin enlightening us with his "Truths," but none of this has occurred. On top of that, there is a massive waiting list, with nearly 1,500,000 people just waiting to be registered on the app.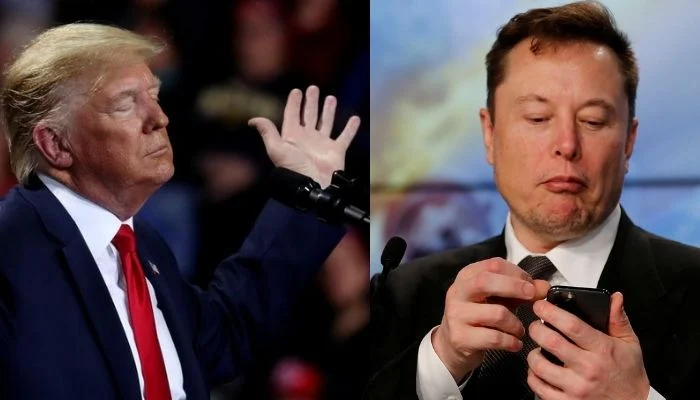 "It's been a disaster," said Joshua Tucker, director of NYU's Centre for Social Media and Politics. Another Republican Trump supporter, who asked not to be identified, stated that "nobody seems to know what's going on."
Also read|Watch: Donald Trump Insists He Won't Return to Twitter if Elon Musk Buys It
While waiting for the former President to begin his activities on the app, many appear to be relying on the cliche 'new app problems,' i.e., "There's always going to be hiccups at the beginning," as a Trump spokesperson has called it, to set things in motion for Truth Social. However, experts are perplexed as to why the "hiccups" are taking so long to resolve. To resolve initial server issues, a Trump spokesperson stated, "It should take a few days to fix, not six weeks." to solve some initial server problems.
To add to the list, studies have revealed that users who have had the good fortune to register to find the app a little empty. In addition, new downloads for Truth Social have nearly ceased, with a 95% drop. Things for Truth Social may not be looking good for the time being, and with Elon Musk joining Twitter, they can be predicted to get much worse for the former president's 'free speech' social media, but given Donald Trump's involvement, the app may just prove everyone wrong and make a solid comeback.
Update 26/4/22: Truth Social Android App Download
Donald Trump's Social Media app is presently accessible for pre-order and pre-register on the Apple App Store only. There is no more version for Android devices yet.  Yet, there's some good news for Truth Social enthusiasts- Truth Social is officially coming to Android. Trump recently announced this welcome news in his most recent Save America rally. The Truth Social website is now showing the "Coming soon" tag under the Play Store (Android) button. We will update you as soon as the Trump's Truth Social App will be available for Android. Here is how you can join Truth Social Waitlist on Android.
Steps to Join Truth Social App (Trump's Social Media Platform)
Firstly Go to the official Truth social website.
You can watch the "Join the waiting list" form interface on that site.
After joining the waiting list, enter your first name, last name, and email address.
Then click on the Register button.
Also read:
Truth Social for android slated for End of May

Subscribe to Email Updates :