It may initially seem strange for homeless people to hear about the government offering free cell phones to the homeless.
Mobile provides access to many extra advantages, such as emergency services and a quick way to contact family and friends.
The U.S. Government funds a few initiatives to assist the homeless and low-income people. The mobile devices and data will be provided (occasionally for free) if they satisfy certain requirements.
Let's learn more about the offer right away!
What is Homeless Cell Phone Program
Homeless Cell Phone Program help homeless people to bridge the digital gap. The federal government has started an initiative known as Lifeline Program that help low income people get free or discounted internet services.
These services are provided to homeless people through many services providers participating in the Lifeline program.
Top 4 Government Programs That Offer Free Cell Phone for Homeless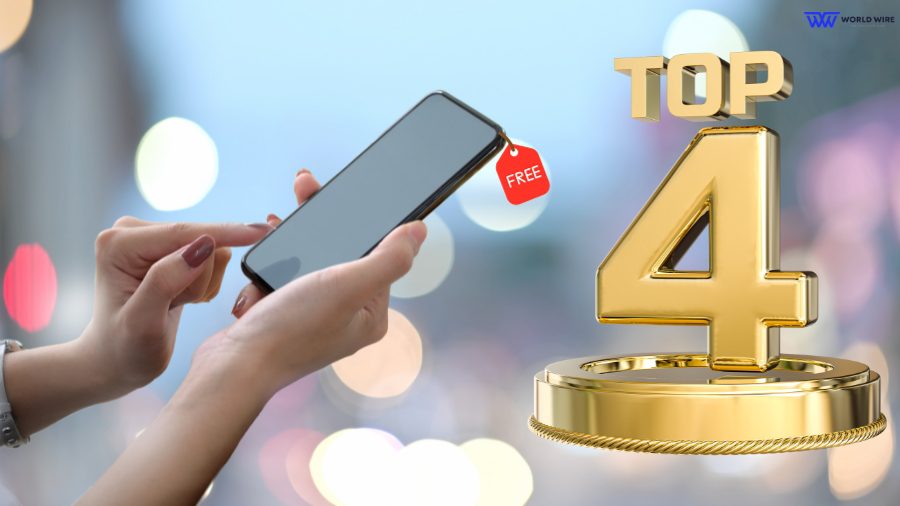 Currently, the homeless population can participate in the following programs:
Lifeline Program
The Federal Communications Commission (FCC) has been operating the Lifeline Program since 1985, intending to increase the accessibility of communication services to people in need.
With this program, eligible homeless people will get discounts of up to $9.25 and $34.95 on tribal lands on monthly internet services.
The organization has recently made a significant effort to engage homeless individuals digitally by providing them with free SIM cards, phones, and a zero-cost data plan that includes minutes and text messages.
Affordable Connectivity Program ACP Program
The Affordable Connectivity Program (ACP) was created to offer low-income homeless people free wireless internet access.
It is an FCC initiative, identical to the Lifeline Program, and offers up to $30 in ISP plan discounts ($75 for families residing on eligible Tribal grounds).
In addition, this program also offers low-income homeless people an ACP discount of up to $100 for tablets, and they can also use this discount to purchase a laptop or a desktop. Some service providers also let homeless people apply this discount for free cell phones.
Connect America Fund
Connect America Fund is another federal government program that provides direct funds to telephone companies to provide telephone and broadband internet service across rural areas.
Under this program, homeless people can also recieve free cell phones.
Medicaid
Medicaid is a program that helps homeless people recieve medical assistance from the government. However, homeless people enrolled in this program can apply for programs like ACP and Lifeline to recieve their benefits.
Ways to Get Free Cell Phones for Homeless
There are several ways through which homeless people can acquire a free cell phone. Below, we have mentioned a few of them.
Government Assistance Programs
Many government assistance programs like Lifeline and ACP offer homeless people free phone and phone services. However, Homeless people must have to meet certain eligibility criteria, which based on low income or participation in government program.
Non Profit Orgranizations
There are several Non profit organization available throughout USA that provide internet connecting devices to homeless people to bridge the digital gap.
Online Giveaway or Contest
Homeless people can also look online giveaway or contest which require them to meet certain conditions. These contest and giveaways are offered by several online platforms and youtubers.
Charities
Homeless people can also look for charities that are offering free cell phone and other internet connecting devices. These charities usually offered by churches near you.
Eligibility For Getting a Free Phone for Homeless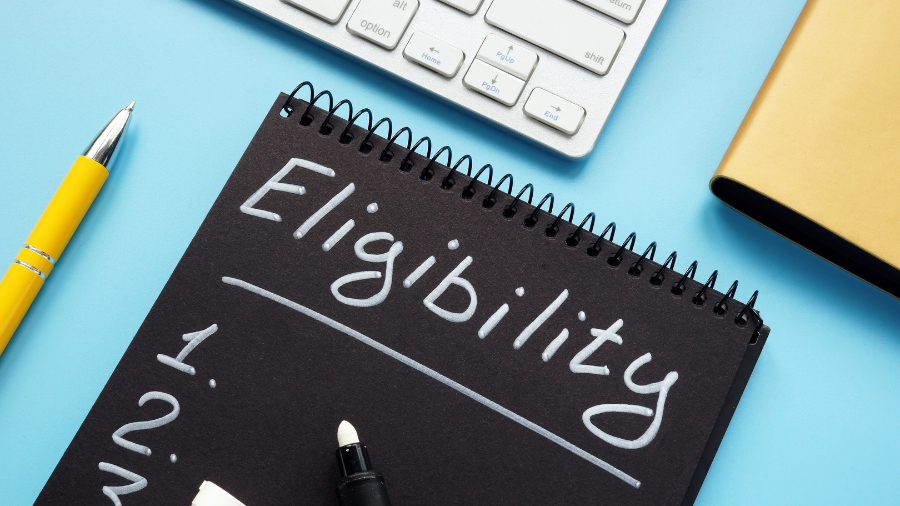 Before you start the application process, make sure you meet the eligibility criteria of the ACP or Lifeline program. Below, we have mentioned the table so you can easily understand the eligibility process.
Lifeline Income Requirement
Customers must not exceed 135% of the federal poverty level to be eligible for Lifeline's free phone benefit,
ACP Income Requirement
Your household income must be at or below 200% of the federal poverty level to qualify for ACP.
Program Participation
If you don't qualify for Lifeline or ACP on an income basis, you can qualify if any of your family members participate in any of the programs mentioned below.

SSI (Supplemental Security Income)
FPHA (Federal Public Housing Assistance)
SNAP / Food Stamps
Veterans & Survivors Pension Benefit
TANF (Tribally-Administered Temporary Assistance to Needy Families)
Bureau of Indian Affairs General Assistance
Tribal Head Start
FDPIR (Food Distribution Program or Indian Reservations)
Pell Grant
WIC
Free & Reduced-Price Lunch
Note: You must use the Lifeline service at least once every 30 days to keep your benefit active. Each household is only eligible for one discount. Neither the Lifeline nor the ACP benefits could be transferred to another person.
Documents For Getting a Free Phone for Homeless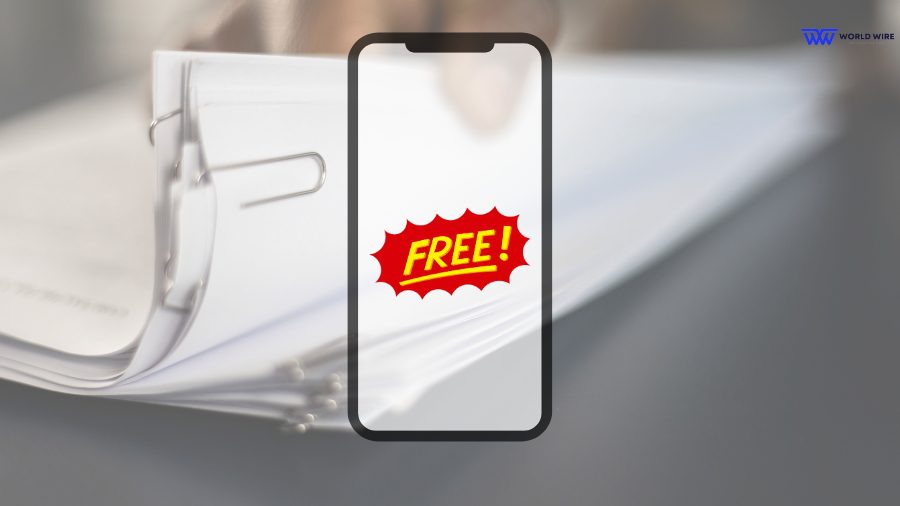 You must acquire several documents before starting the "free cell phone for homeless" application procedure. You should submit the following documents:
Proof of identification

Driver's license
Birth certificate
Permanent resident card
SSN (Social Security Number)
Naturalization certificate.

Proof of address

Utility bill
Mortgage statement
Payslip.
Driver's license

Proof of your participation in the assistance program

Approval letter
Benefit award letter
Benefit verification letter
Statement of benefits

Proof of Income

Current income statement from your employer
Paycheck stub
Unemployment or Worker's Compensation statement of benefits
Divorce decree
Pension or retirement statement of benefits
Social Security statement of benefits
Veterans Administration statement of benefits
Application Procedure For Getting Free Cell Phones for Homeless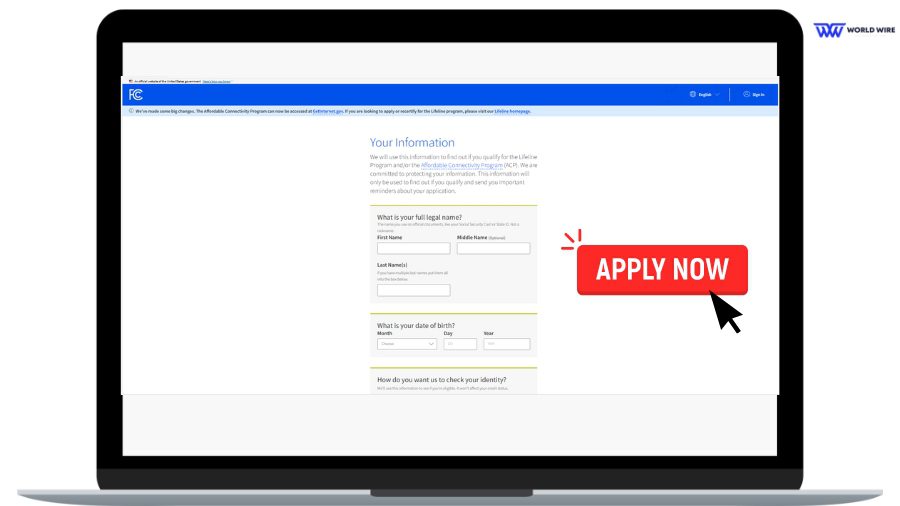 Once you are eligible and have collected all the eligibility documents, you can complete the application process by following the simple steps mentioned below.
Online Application
You must first apply through National Verifier by visiting "https://getinternet.gov/apply?id=nv_flow&sp=ZmFsc2U%3D&ln=RW5nbGlzaA%3D%3D"
Complete the application form and submit it.
Now, wait for the National Verifier to approve your application
Once approved, you will receive the confirmation in your mail.
Pick one of the numerous providers participating in the Lifeline or ACP program. Most of these providers have a special area solely for Lifeline and ACP. You can find a participating provider by visiting "https://cnm.universalservice.org/"
Once you have located a service provider, contact them and enroll in their services.
Mail Application
If you prefer to apply through mail, you can follow the methods mentioned below.
The lifeline application is available at "https://lifelinesupport.org/wp-content/uploads/documents/get-lifeline/LI_Application_NVstates.pdf"
ACP program application is available at "https://www.affordableconnectivity.gov/wp-content/uploads/ACP-Application-Form-English.pdf"
In addition, you should also add a household worksheet with your ACP application, which is available at  "https://www.affordableconnectivity.gov/wp-content/uploads/lifeline/images/ACP-Household-Worksheet-English.pdf"
Take a print of your application and fill it out carefully.
Attach a copy of your eligibility documents
Now send the application to the following address

For Lifeline: USAC
Lifeline Support Center
P.O. Box 9100
Wilkes-Barre, PA 18773
For ACP: USAC
ACP Support Center
P.O. Box 9100
Wilkes-Barre, PA 18773
But remember that the ACP plan mostly consists of internet subscription discounts and, frequently, a "free" tablet (in exchange for a contribution). Nonetheless, one can maximize the benefits of your Lifeline + ACP combo.
Activation Process After Getting Free Phone for Homeless
Here are the steps to activate your free government cell phones for the homeless.
Put the SIM card in your phone's SIM slot when you have your free cell phone. Next, charge your device until the battery is fully charged.
A physical power button must be on the back or side of your phone. Find it, then long-press until you see a logo on the screen, often the model or brand of your phone.
As soon as the phone has finished booting, you will see a "Configuration Wizard" where you may configure your Wi-Fi, apps, and functions and control software updates.
If mobile data is not automatically enabled, you have two choices:

Look for your "Connection" options on your settings page. Swipe down from the status bar to access your notifications panel. You should be able to locate a "mobile data" button, denoted by two arrows (one facing upwards and the other downwards). It should change color when you tap on it.
The network speed should be shown by a "letter" (E, 3G, 4G, H+, 5G, etc.) and arrows next to the signal meter.
Best Providers That Offer Free Cell Phones for Homeless
The best providers are given below:
Assurance Wireless
Assurance is a service provider that receives funding from the Lifeline and ACP Program. It was established in 2009, and as of 2023, it utilizes the T-Mobile network. Its headquarters are in Warren, New Jersey, and it operates in over 43 states.
To get free cell phones and internet from Assurance Wireless for homeless people, read our guide on "Get Assurance Wireless free Government Phone" and "Apply for Assurance Wireless free internet 2023."
AirTalk Wireless
AirTalk is a service AirVoice Wireless, LLC provides, targeted specifically at homes that qualify for federal or state assistance programs under the Income Poverty Guidelines. It has been in the wireless industry since 1999 and mostly serves the East Coast and a small portion of the West.
To get a free tablet, cell phone, and internet services from AirTalk Wireless, read our guide on "Get AirTalk Wireless free phone," "Get AirTalk Wireless free tablet," and "Apply for AirTalk Wireless Services."
SafeLink Wireless
SafeLink Wireless is a Florida-based service offered by TracFone Wireless, Inc., a Verizon-affiliated company. It has over 25 years of experience providing affordable services and is currently a proud Lifeline participant. It claims to include 99% of Americans.
To get free cell phones from Safelink Wireless for the homeless, read our guide on "Apply for SafeLink Wireless Free Government Phone"
Access Wireless
Access is a service provider of Kroger Wireless that specializes in working with Lifeline and ACP applicants. Kroger was established in 2005 located in Newport, Kentucky.
If you recieve a defective phone from Access Wireless, you can easily get a replacement phone from Access Wireless.
Cintex Wireless
Cintex Wireless is a division of HTH Communications, which also owns the labels AirVoice Wireless and AirTalk, among others. It provides services in connection with the ACP and Lifeline programs, and its coverage area includes all 50 states.
To get free tablets and cell phones from Cintex Wireless for the homeless, read our guide on "Get Cintex Wireless free Phone" and "Get Cintex Wireless free tablet."
Easy Wireless
For over 20 years, Easy Wireless has provided Lifeline and ACP with low-cost phone services and equipment. They currently operate retail locations in Oklahoma, Arkansas, and Missouri.
To get free phone and internet services from Easy Wireless, read our guide on "Get Easy Wireless free Phone" and "Apply for Easy Wirleess ACP program"
Boomerang Wireless
Boomerang Wireless serves 34 states through enTouch Wireless, a company launched in 2012; its main headquarters is in Dallas, Texas.
NewPhone Wireless
NewPhone Wireless is another HTH Communications, LLC program equally committed to providing products under the ACP and Lifeline frameworks.
To get a NewPhone Wireless free tablet, read our guide on "NewPhone Wireless free government tablet"
List of Free Cell Phones Offered for Homeless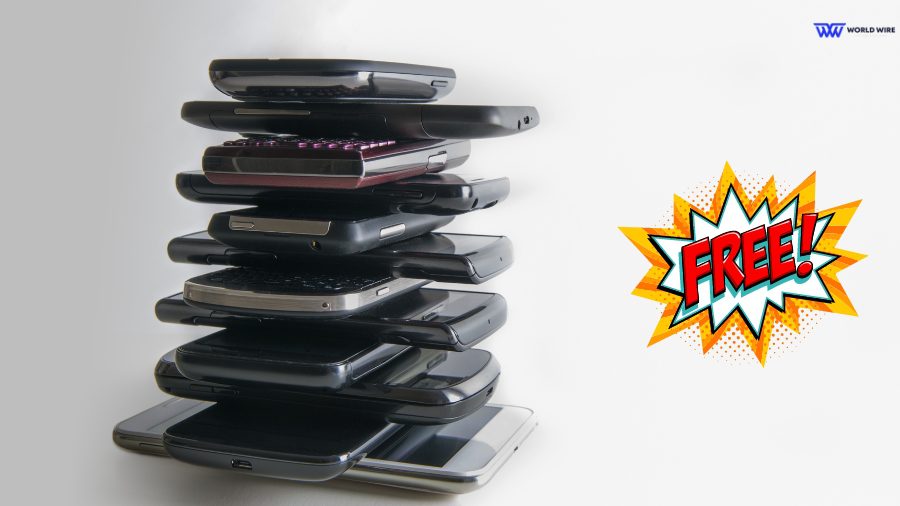 The free cell phones that are offered for the homeless are:
Samsung Galaxy S7, S8, S9, A50, and A03s
Apple iPhone 7 and 8
Wingtech REVVL V Plus 5G
Schok Volt
Unimax U696CL
Motorola G Stylus 5G
Coolpad Belleza
OnePlus Nord N200 5G and N10 5G,
LG Stylo 5, Stylo 6, G7 ThinQ, G8 ThinQ, and V40 ThinQ
Google Pixel 2, 2 XL, 3, 3A, 3XL, and 4.
There are many other brands provided, but these are the popular ones.
Comparison Table of Top 4 Cell Phones for Homeless – World-Wire Pick
Here is a table.
Specification
Apple iPhone 7
LG Stylo 5
Google Pixel 4
Samsung Galaxy S7
Display
4.7-inch LED-backlit
IPS LCD
6.2-inch IPS LCD
5.7-inch OLED,
5.1-inch Super
AMOLED
Processor
Apple A10 Fusion
Qualcomm Snapdragon 665
Qualcomm Snapdragon 765G
Qualcomm Snapdragon 820
RAM
2 GB
3 GB
6 GB
4 GB
Storage
32 GB, 128 GB, or 256 GB
32 GB, 64 GB, or 128 GB
64 GB or 128 GB
32 GB or 64 GB
Rear
camera
12 MP, f/1.8, OIS
13 MP, f/2.0
12.2 MP, f/1.7, OIS
12.2 MP, f/1.7, OIS
Front
camera
7 MP, f/2.2
5 MP, f/2.2
8 MP, f/2.0
5 MP, f/1.7
Battery
1960 mAh
4000 mAh
2800 mAh
3000 mAh
Operating
system
iOS 15
Android 11
Android 12
Android 6.0.1 Marshmallow (upgradeable to Android 8.0 Oreo)
Other
features
Touch ID, headphone jack,
water resistant (IP67)
Stylus, headphone jack,
water resistant (IP68)
Face Unlock, headphone jack
Heart rate monitor, expandable storage,
water resistant (IP68)
Advantages Of a Free Phone for Homeless
The benefits of the Lifeline/ACP free cell phones for homeless" program can be summarized as follows:
Tempting mobile plans offer unlimited calls, SMS, and lots of monthly data (GB).
Your Lifeline plan can be combined with other ACP benefits.
You receive a brand-new phone with all its original accessories and a warranty.
You'll possess a smartphone with easy access to various tools and features for enhancing your quality of life, from productivity to entertainment apps.
Homeless people can stay connected with their loved ones.
Free cell phones for Homeless people open the opportunities for them to look for new jobs or pursue higher studies
FAQs
How many times can I apply for a free phone? Is there a limit?
The benefit is only allowed for one phone per home, and Lifeline benefits cannot be accumulated.
Are there any costs associated with a free phone program?
There are no registration fees charged by Lifeline or ACP benefit providers when you apply for a free phone.
Can I get free phone with no money?
Yes you can get a free phone with no money through lifeline program service providers such as Safelink Wireless and Assurance Wireless.

Subscribe to Email Updates :