If you are looking for the details of what phones are compatible with QLink. Then you are on the right page. This article covers every brief detail of the topic. So, keep reading to learn more about it. 
What is QLink Wireless?
Q-Link is an American telecommunications company and also one of the well-known mobile networks in the United States that uses T-Mobile Network to operate its services countrywide. This telecommunications company is located in Dania, Florida and its primary motive is to provide free wireless services to customers who meet all the eligibility.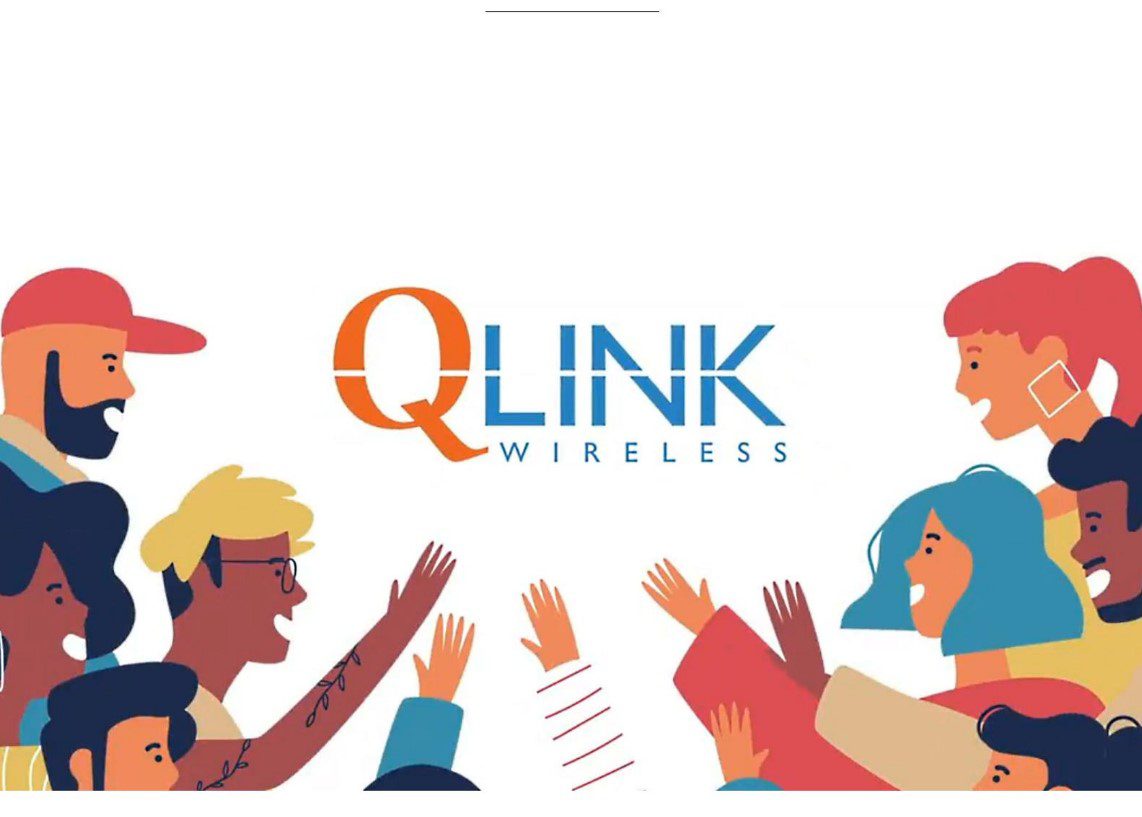 Affordable Connectivity Program is a very crucial program as it is the benefit program operated by the Federal Communication Commission (F.C.C.) to help low-income Americans; they could also pay for internet service and connected devices like laptops, tablets, and smartphones.
Q-link initiated the Emergency Board Benefit (EBB) to help during the COVID-19 Pandemic. It was a program that was brought to help Americans after the repercussions of the Pandemic. Qlink is a lifeline supplier that offers free government smartphones to those who can't afford them. It also offers a phone with unlimited texting, data, and voice minutes. Many people are looking to shift to Qlink services to enjoy these advantages.
Also, Read | How to get a TruConnect Replacement Phone FREE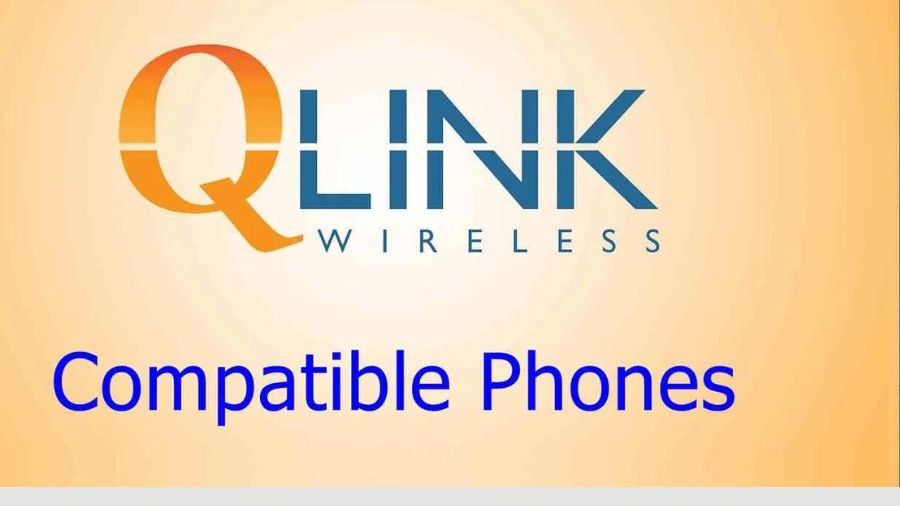 Many different operating systems and services are available on these phones. Shifting to QLink and bringing your own phone has become very easy, and along with this, you can put and use a Qlink SIM card in your current phone without any extra effort.
It will work if your phone is unlocked and suitable with Q-link, but if it is locked to your old service provider, then this Qlink SIM card will not get activated and will not work with it either. It must be noted that it is also not compatible with all phones, only with limited ones. 
Also, Read | Top 8 best Safelink Phones replacement for you in 2022
How to get a Qlink Compatible Phone?
When it comes to purchasing a phone, there are some points that you must keep in mind before you go to purchase one. Below is the list of rules that would help you to get one.
If you are using the Virgin, Sprint, or Boost mobile services but want to get a Qlink-compatible phone, then you must stop using it two months before purchasing it.
Ensure that you have completed all previous contractual and financial commitments if you want to meet the criteria to get a Qlink phone.
There shouldn't be any contact list on your phone.
If you are a Virgin and Boost mobile customer and want to be eligible, then you must have your phone activated on the correct prepaid account for at least one year.
Also, Read | How To Get TruConnect Free Tablet 2022
Qlink Wireless BYOP Process
You can get Qlink Wireless via BYOP Program. Although, it must meet its criteria and must be compatible with Qlink. There are also other rules that you will have to meet before bringing it into your phone, as it must not be marked out as stolen or lost.
It should also not be leashed and must meet all the contracts or financial obligations from the previous supplier. You can BYOP to Qlink if you meet all the criteria via this process.
Confirm your phone's adaptability
First, ensure your phone's compatibility, and to check this, visit qlinkwireless.com/BYOP.aspx; now, fill in your phone's MEID/IMEI/ESN and tap on "Continue." But if you don't have any idea about your phone I.D., then you can follow the steps mentioned below:
If you are an android user, go to your phone's "settings," click on "about the phone," and then tap on "status" to locate your device I.D.

If you are an iPhone user, then dial *#06#, and your device I.D. will appear on the screen.
 Get a SIM Card
Once you check and ensure your phone's adaptability, Qlink will let you know whether you require a SIM card kit or your device needs to be activated, if it needs it will get done, or if you require the kit, Qlink will send it to you without any charge.
Activate your phone
After completing all the processes, you now need to activate your phone, insert the SIM card into your phone and reset your phone. Once the reset is done, download the app named my mobile account app and sign in via your Qlink mobile number. Now make a call to 305-260-6232 to confirm your activation process. 
Also, Read | Sky Devices Government Tablet How to Apply
What are the best Qlink-compatible phones of 2023
In this section, we have covered the names of phones that are compatible with Qlink. However, each phone has different features, and quality is unlocked and compatible with the Qlink. Have a look at the Qlink- compatible phones of 2023. 
iPhone X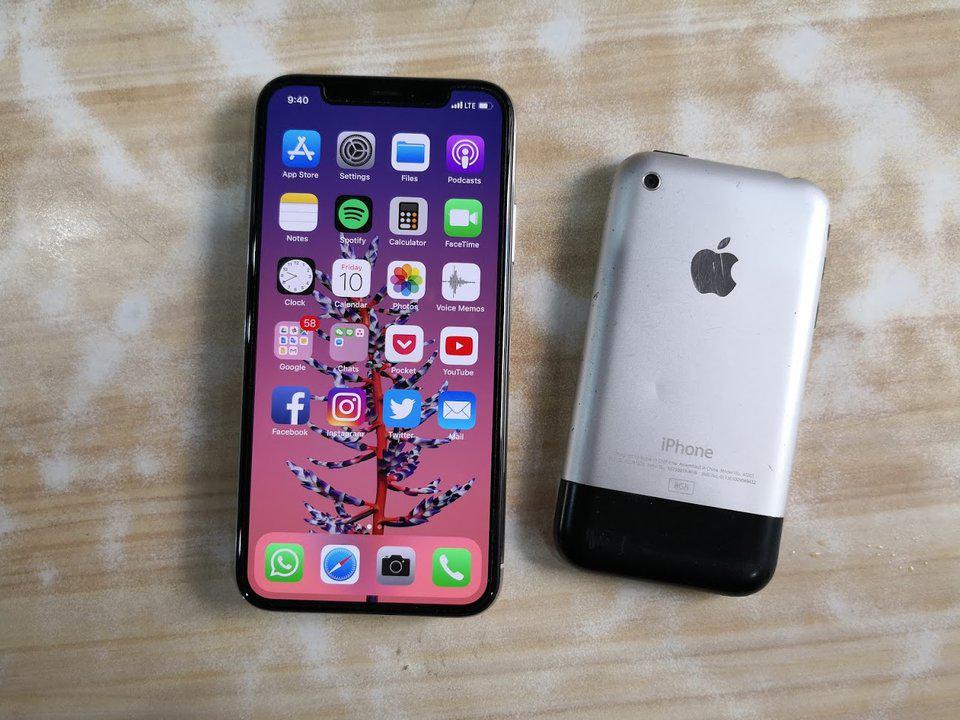 The iPhone X has amazing features and is also in high demand. iPhone has an OLED screen with a high resolution and also has a fast processor. The device is completely waterproof, compatible with Qlink and has amazing camera quality, and can be charged without wire as it is very expensive and not affordable for many. 
Network speed:

 4G LTE

Screen size: 

5.8″

Battery capacity: 

2,716 mAh

Operating system:

 iOS 14

Camera: 

12MP+12MP rear, 7MP front 

Internal memory:

 64GB

RAM:

 3 G.B.
Samsung Galaxy Note 8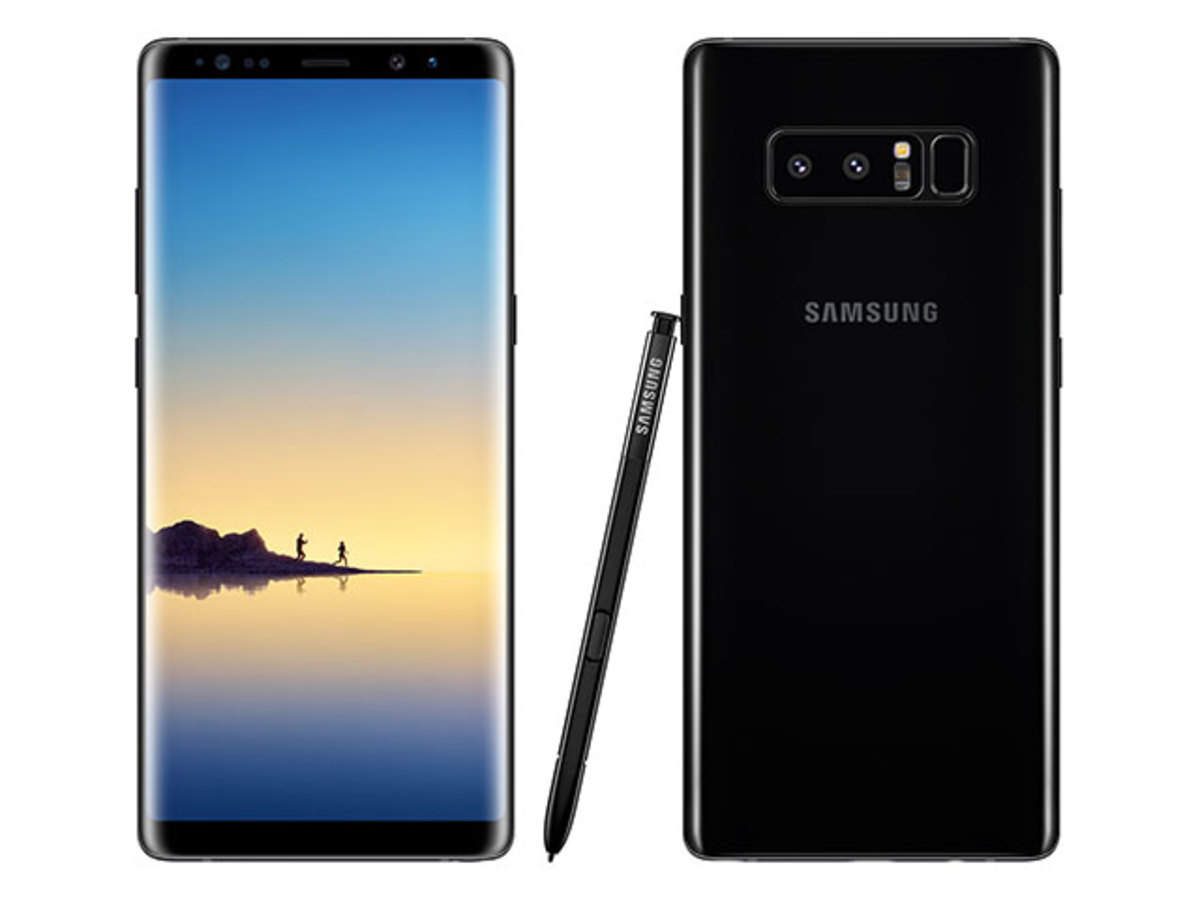 Samsung Galaxy Note has high RAM, high battery capacity, an amazing dual camera, and a dual selfie camera. It has a large and beautiful display and has S pen features. Although, its size is too big and little difficult to carry. The most important feature is that it is compatible with Qlink. Its features are mentioned below.
Network speed:

 4G LTE

Screen size:

 6.3″

Battery capacity: 

3,300 mAh

Operating system: 

Android 9.0 Pie

Camera: 

12MP+12MP rear, 8MP+2MP front 

Internal memory: 

64GB

RAM: 

6 G.B.
Samsung Galaxy S10+ unlocked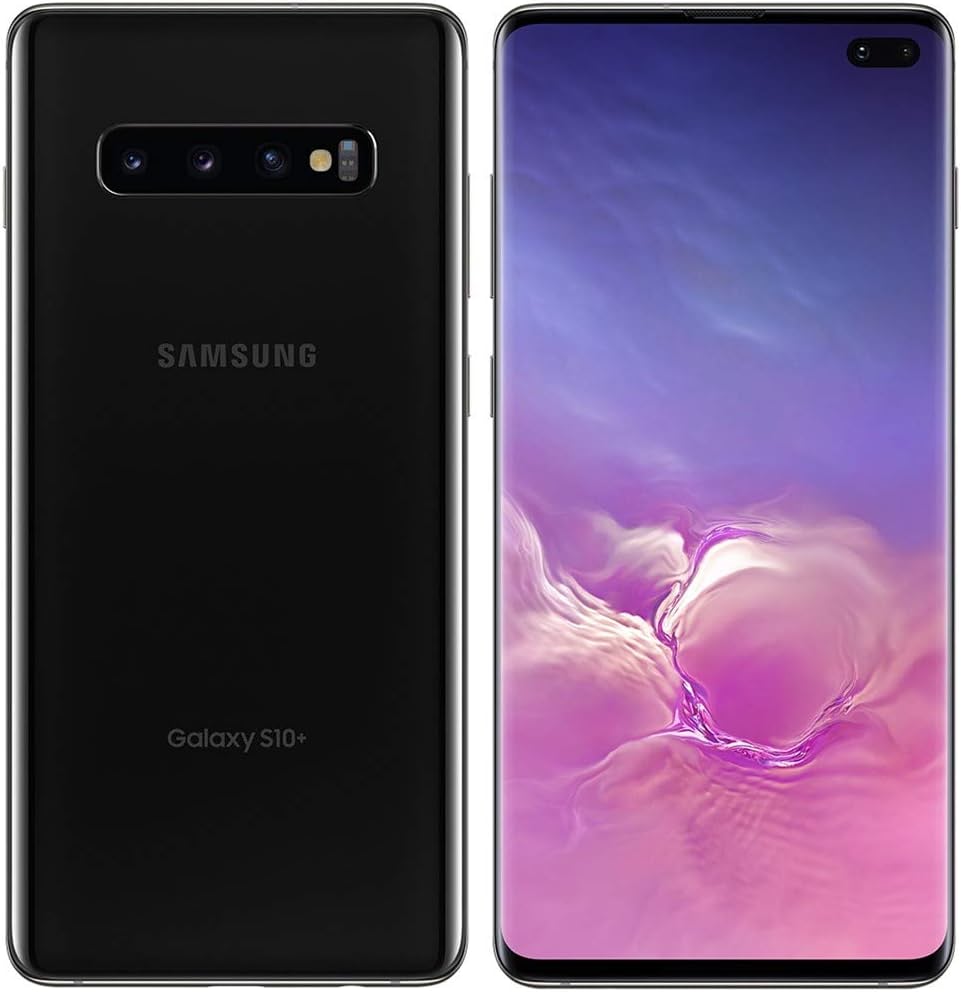 Samsung S10+ is completely compatible with Qlink but is not compatible with every device. As it is not connected to any service provider, there is no need to unlock it. You can just simply insert the SIM and use it. 
Also, Read | Free Government iPhone – Everything you need to know
Battery Capacity: 3100 mAh

RAM: 128 GB
Camera: 10MP front and 12 M.P. back
Samsung Galaxy A71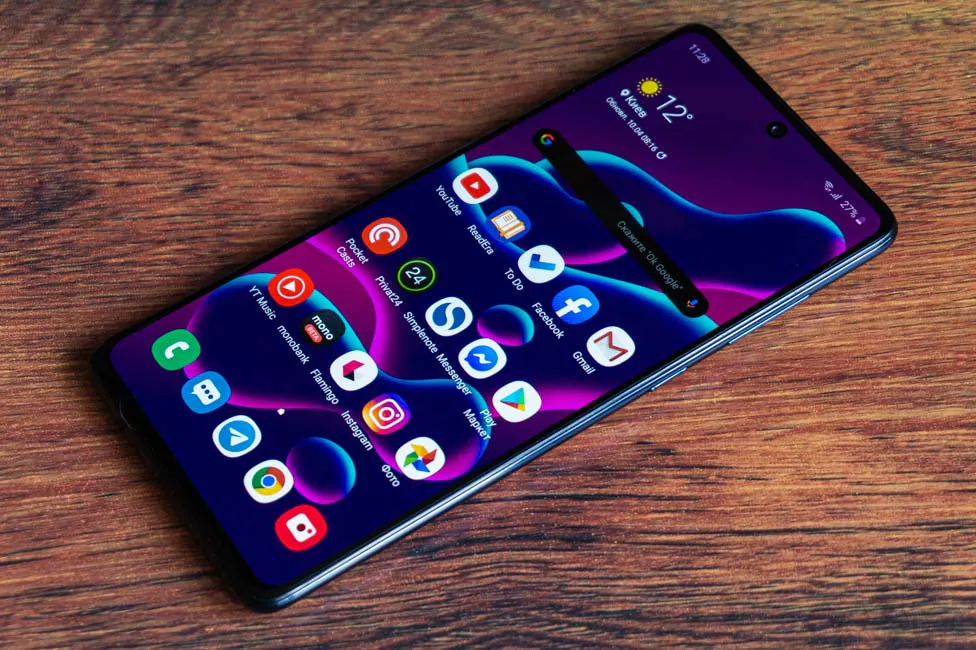 Samsung Galaxy is a brand that is known for its amazing and powerful phone models. The phone is electrically operated by Android 10.0 and has a 6.7-inch super AMOLED display which is undoubtedly eye-catching. It is also compatible with Qlink and can be easily used.
Battery Capacity: 4500mAh
RAM: 8GB 
Camera:64 MP wide, 12 M.P. ultrawide, 5 M.P. depth, and 5 M.P. macro camera 
Operating System: Android 12 with One UI 4.1
Google Pixel 2XL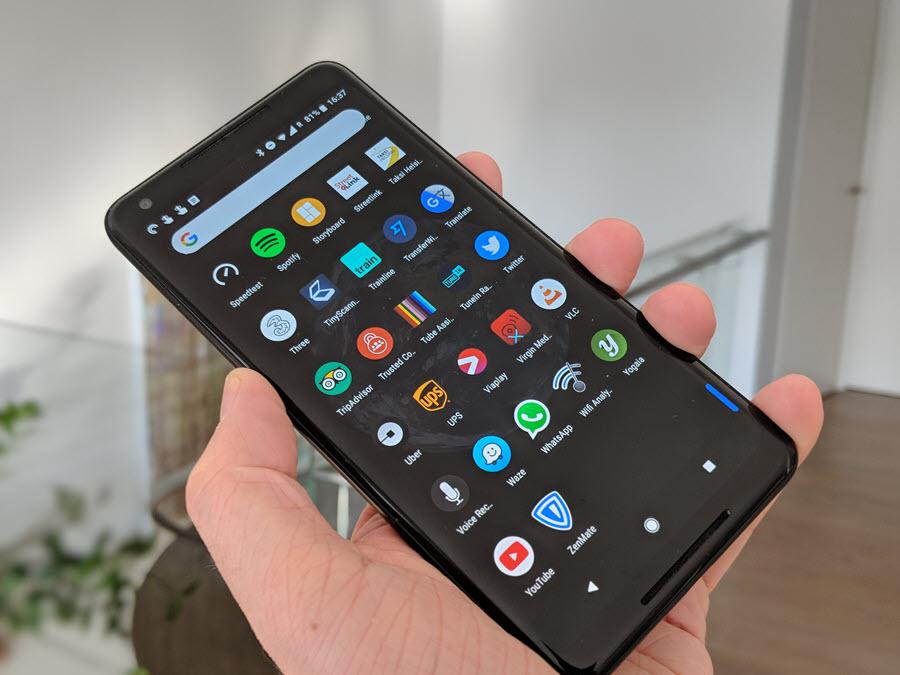 The Google Pixel 2XL is also compatible with Qlink. It has a good RAM capacity that can store more data. It comes with a strong processor that helps to run it smoothly. It also has a long battery capacity and a high-quality camera. But one issue still persists with Google Pixel 2XL is that there is no option for external an external S.D. card, so you might face problems in storing data.
Network speed: 

4G LTE

Screen size: 

6.0″

Battery capacity:

 3,520 mAh

Operating system: 

Android 11

Camera: 

12MP+2MP rear and 8MP front 

Internal memory: 

64GB

RAM: 

4GB
List Of Stores That Sell Unlocked Phones That Are Compatible With Qlink
There are so many stores that sell unlocked Phones compatible with Qlink. Below is the list of stores, have a look at it.
Dollar General
Dollar General is the store that offers unlocked phones with adaptability Qlink. It has partnered with many wireless services providers like Qlink, Verizon, and AT&T, so it can offer unlimited prepaid phone deals.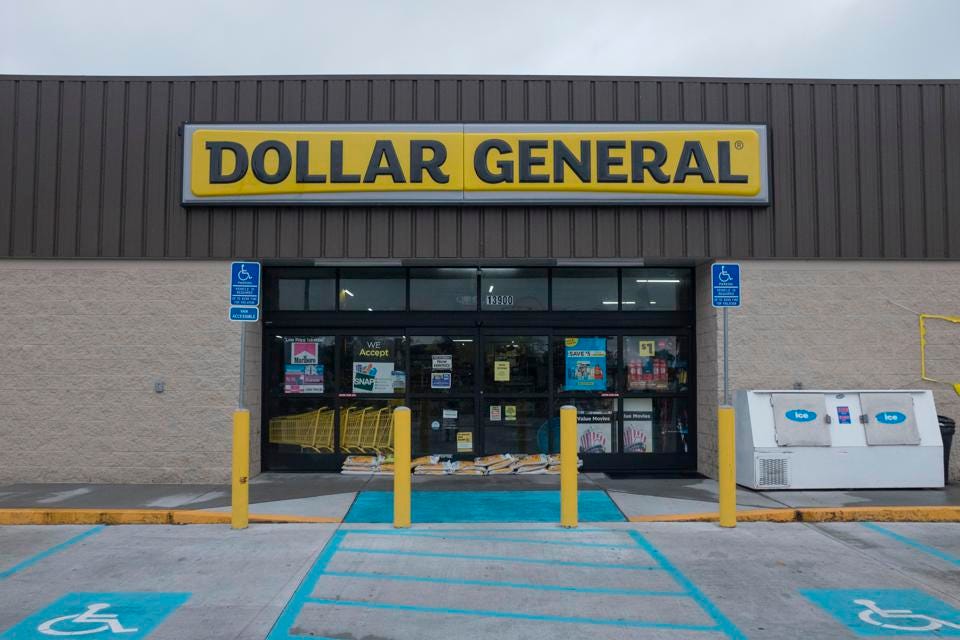 It has more than 15000 stores countrywide. You can find it near your Dollar General store. Some models of phone you can find here are 
H.T.C. Desire 626 Unlocked

Moto E unlocked

New Apple iPhone 12
Amazon
Amazon is another store where you can get Qlink-compatible devices. It offers brands such as Samsung, Alcatel, L.G., and more.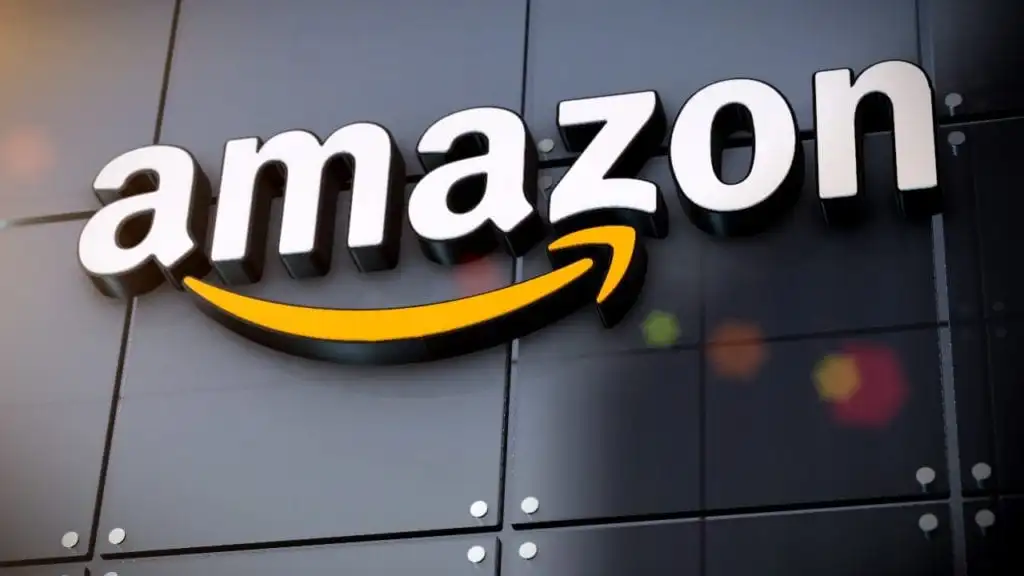 Amazon is the authorized seller of the devices; you can purchase the renovated phones for as low as $199.99. Below is the list of devices that you can purchase from Amazon are :
Samsung Galaxy S9

Samsung Galaxy A50

Motorola Moto G7 Play

Samsung Galaxy Note8

Z.T.E. Tempo X
Also, Read | Verizon Free Cell Phone No Deposit No Activation Fee
Walmart
Walmart has more than 4,500 stores in the U.S.A. and is one of the fastest-growing marts in the U.S.A. You can easily get a Qlink-compatible device in the store.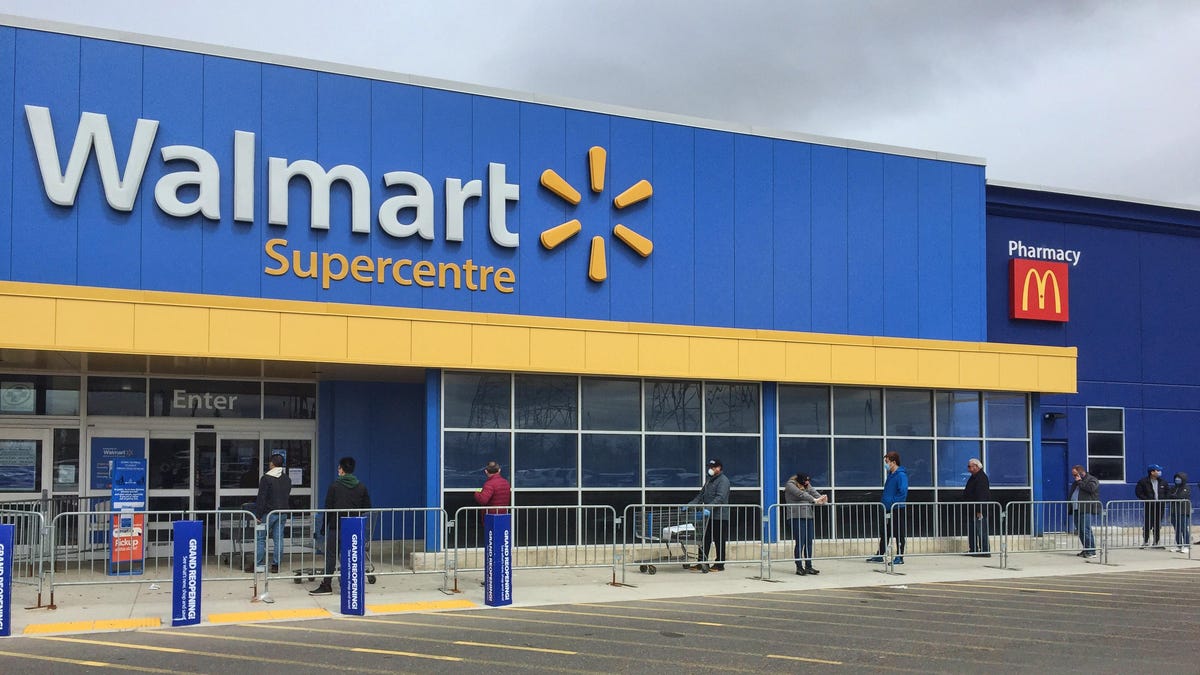 Besides, it offers other electric and other goods, too, such as electronics, furniture, household items, clothes, and more. You can purchase this device online. Some of the devices you can find here are: 
iPhone 6s

Samsung S10

Samsung Galaxy S8

Google Nexus 5
BestBuy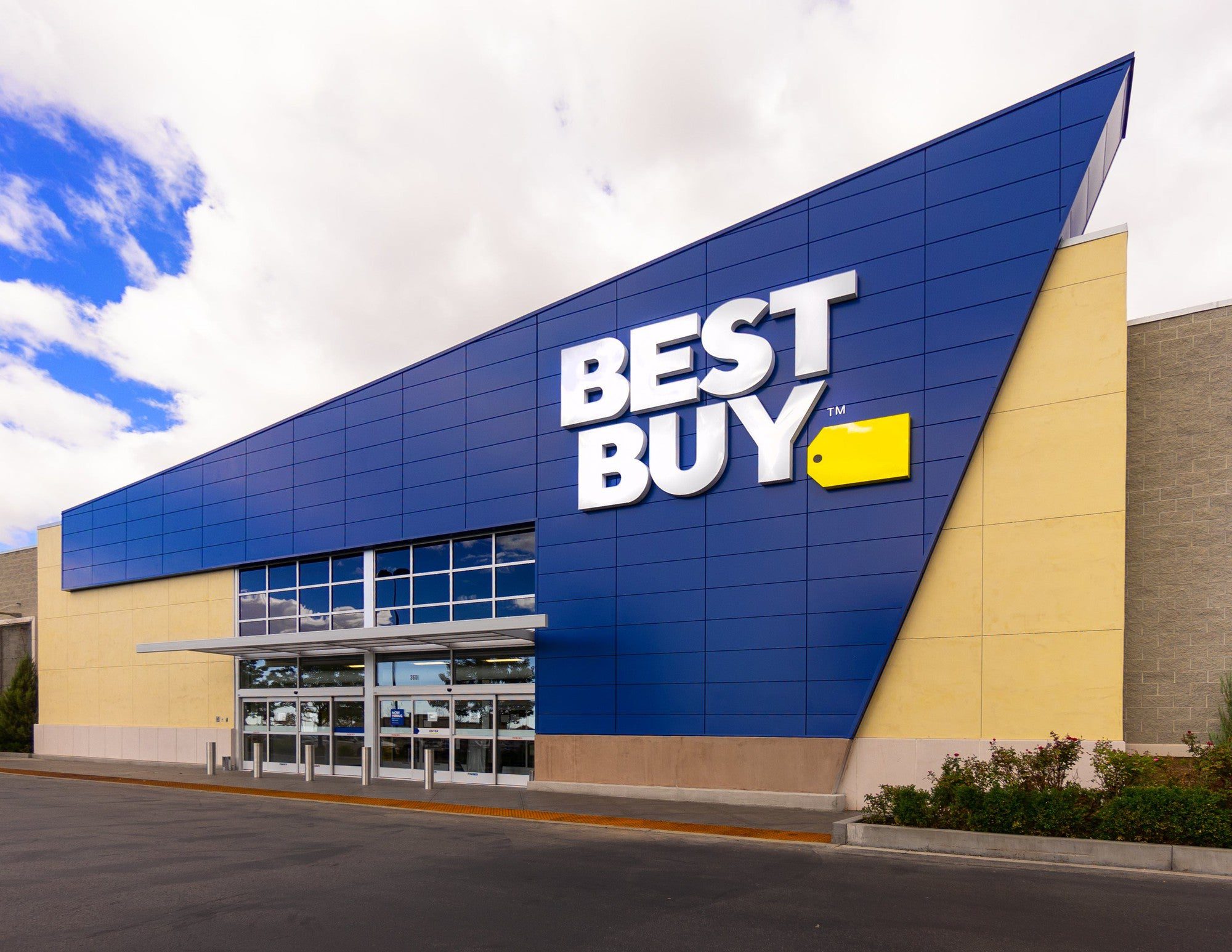 You can also get a high-quality Q-link at Best Buy. You will get these at an affordable price. Models that you can get at Best Buy are mentioned below.
Alcatel OneTouch Elevate

Motorola One Action

Motorola Z4

Samsung Galaxy A50

Apple iPhone 5c

Samsung Galaxy S9
Some other unlocked devices that you can get in this store are:
Motorola-Moto G Power

Samsung Galaxy A13

Google Pixel 6

Motorola-Moto G Play

Samsung Galaxy A52

Samsung Galaxy A12

Motorola-Moto G Stylus

Motorola-Moto g Pure
eBay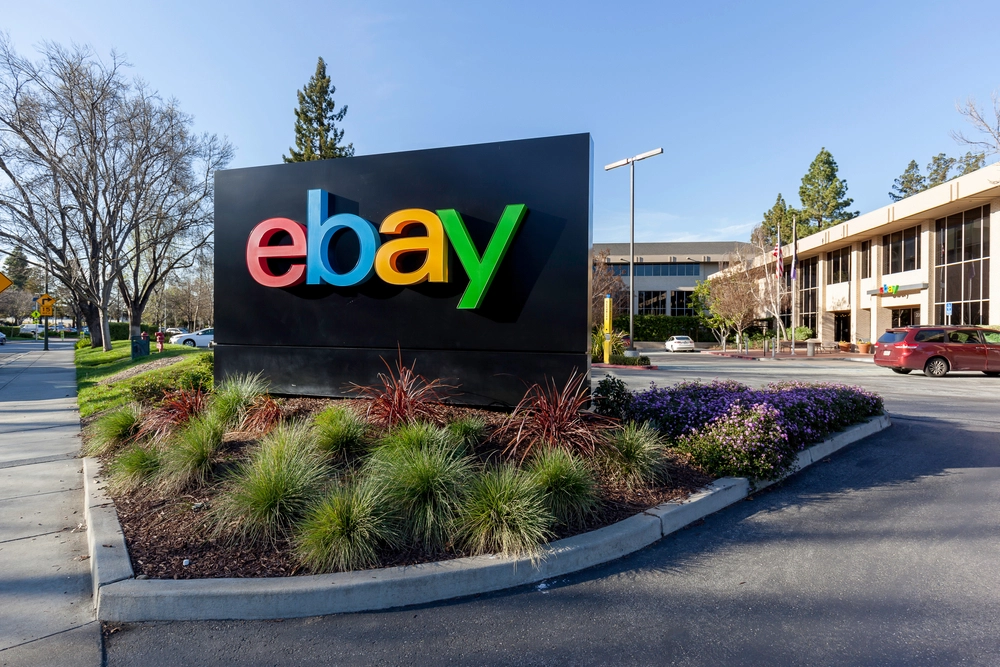 eBay is another store where you can also get Qlink phones. You will also get a discount on your devices. Below is the list of the devices that you can get at eBay.
Also, Read | How Do I Activate Spectrum Mobile And SIM
Samsung Galaxy S4

Z.T.E. Quest 5

Samsung Galaxy A10e

Samsung Galaxy S8

Alcatel OneTouch Elevate

Motorola Moto E4
Newegg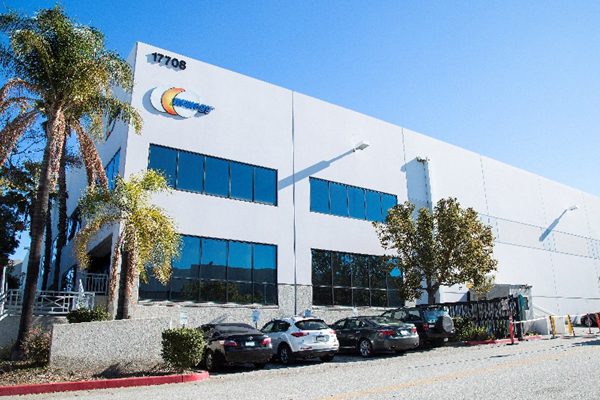 Newegg is another store where you can get Qlink-compatible devices. The best thing is that it is available at a very affordable price. You can buy it online, and below is the device name you can purchase from Newegg.
Motorola Moto E

Motorola Moto E4

Samsung Galaxy A71

Motorola Moto Z4

Motorola Moto G6 Play

Samsung Galaxy A20
FAQs
What Is Qlink GSM or CDMA?
Qlink is compatible with GSM and CDMA too. It provides the latest devices with the most advanced technologies and also supports GSM, CDMA network standards, and LTE. It agreed with the larger network provider, so it could also use its tower to provide cell phone services.
It was earlier dependent on Sprint's towers to provide service to its customers and users could use it effortlessly. 
Is Q Link Wireless really free?
Yes, Qlink Wireless is free to eligible customers; they can easily get the base Qlink Wireless plans free of cost via Lifeline and A.C.P. Besides, you also have the option to upgrade your plans.
Is Qlink Wireless legit?
Yes, Qlink Wireless is legal. Lifeline and Affordable Connectivity Program are government programs that sponsor these plans.
What network does Qlink Wireless use?
Qlink Wireless uses the T-Mobile network and gives its customers access to a vast 4G LTE network and the largest 5G network.
How can I sign up for Qlink Wireless?
It's very easy to sign up for Qlink Wireless. You need to follow these easy steps only.
Visit the qlinkwireless.com 

Now sign up, enter your email address and zip code and follow the instructions. 

Now, give your I.D. proof and proof of participation if you have participated in a government program.

You are done! You have signed up for Qlink Wireless.

Subscribe to Email Updates :