Have you ever dreamed of a Free Cell Phone No Deposit No Activation Fee? Yes, it is possible now.
Mobile phones play an important role in our daily lives to stay connected with our family or friends. The problem is that phones are costly, and the monthly fee adds an additional burden.
However, you'll be happy to know that the major MVNOs offer free phones. These free phones do not require any deposit or activation fee.
You can check out each company's deals if you want the best free phone. Depending on your carrier, you can use your phone number and a new device. However, you can also switch to the network operator of your choice and open a new account.
Some government provider offers free cell phones when you join their network. Here, we have reviewed free phones, no deposit, no activation fee, and no credit checks.
How to Get a Free Cell Phone No Deposit No Activation Fee?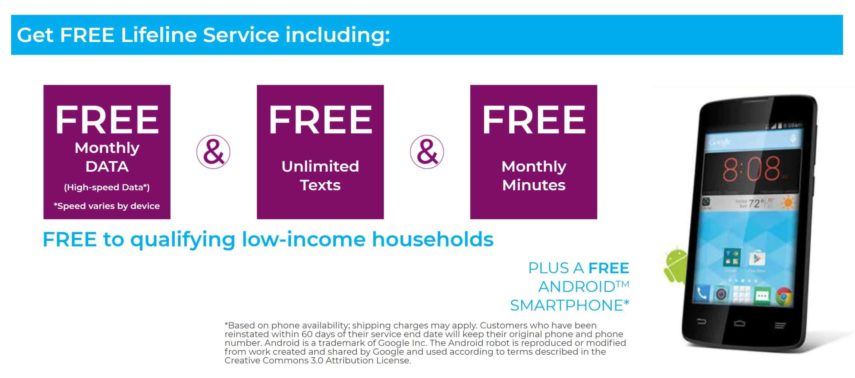 The Lifeline Assistance Program is a program that provides free smartphones to people who meet eligibility. It is a program operated by FCC (Federal Communications Commission) to make communication services accessible and available for low-income earners.
The Lifeline program offers subscriber discounts on high-speed internet, monthly phone bills, and voice and broadband plans. Applications must be submitted through the National Verifier application system operated by USAC, which verifies the applicant's eligibility.
To be able to participate in this program
Your household income must be equal to or less than 135% of the Federal Poverty Guidelines.
You should be a participant of any federal programs such as Medicaid, SNAP (Supplemental Nutrition Assistance Program), assistance to the 'federal public housing, etc.
Best Providers of Free Cell Phones with No Deposit and No Activation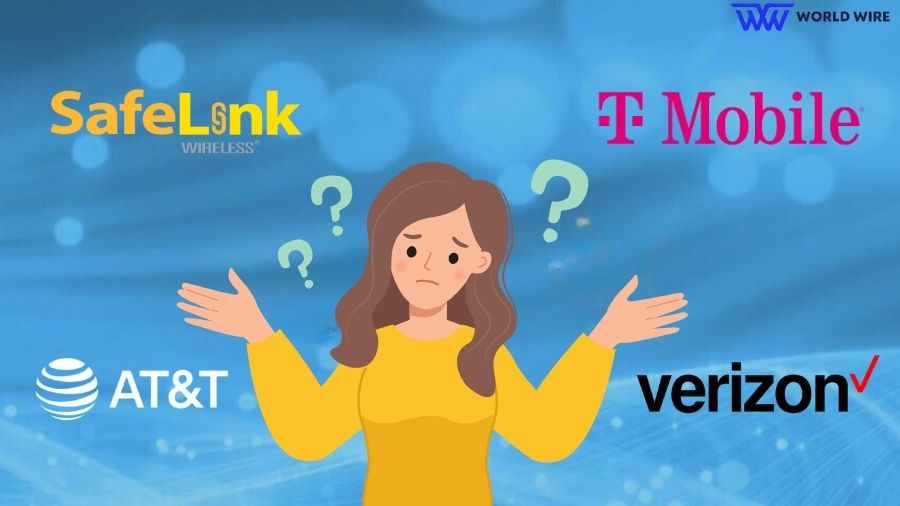 Here are the best Providers of free Cell phones.
T-Mobile
T-Mobile offers affordable phone plans and innovative features that can help you save monthly money. They also offer T-Mobile free government phones. When you activate a new voice line, you get a free smartphone with a plan that works with your smartphone.
On the new line, you will be billed through T-Mobile EIP for 24 months. All necessary taxes and fees will be charged for the total price upon purchase.
AT&T
AT&T offers a very attractive plan where you can "Apply for a free government iPhone 12", but their monthly bill is very high. Also, this plan is applicable as buy one, get one only.
Verizon
Verizon is a leading and popular cell phone company offering free cell phones with no deposit or activation fees. Other benefits include free lifetime mobile phone service.
You need a good credit history and do not have to pay any deposit for the phone. Verizon offers easy-to-use plans for all customers. A huge list of free phones is available, including Samfsung Galaxy phones and the latest iPhone models. The company also provide Verizon free government phone to eligible customers.
American Assistance
It offers eligible applicants an American Assistance free government phone and a new monthly plan. The program is available to subscribers in 21 US and Puerto Rico states.
American Assistance Partners with California Premium Lifeline. It offers cell phone plans starting at $14.95 per month.
Assurance Wireless
ACP Assurance Wireless or New Lifeline customers can receive a free Android smartphone. The Assurance Wireless Lifeline plan provides unlimited text, data, and 1,000 minutes per month, while the ACP Assurance Wireless Unlimited plan gives you unlimited SMS, minutes, and 10GB of hotspot data.
Check out our guide on "Apply for Assurance Wireless Free Government Phone."
FeelSafe Wireless
The company offer FeelSafe Wireless free government phone and free monthly cell phone service. However, only if you are eligible for Lifeline or Emergency Broadband Benefits (EBB).
FeelSafe Wireless is available in California, Mississippi, Kentucky, New York, New York City, Ohio, Pennsylvania, South Carolina, and Oklahoma.
Life Wireless
Lifeline Wireless offers free cell phones to eligible individuals and discounted or free monthly plans to those individuals who qualify. Life Wireless is available in 32 states, the US Virgin Islands, and Puerto Rico.
Also, check out "How To Get Life Wireless Free Phone."
SafeLink Wireless
SafeLink Wireless runs in all 50 states and territories and is one of the largest providers of low-income telephone services in the United States. As a new customer, you can receive Safelink free Government phones.
The plan includes unlimited talk, text, and data. SafeLink Wireless can also transfer your existing calls, and you will still receive free service.
SafetyNet Wireless
SafetyNet Wireless offers discounted, prepaid, and free smartphone plans. The company SafetyNet Wireless offers free government phones to low-income people through its Lifeline, EBB, and California Lifeline holdings.
SafetyNet Wireless is available in California, Colorado, Georgia, Kentucky, Michigan, Oklahoma, Pennsylvania, New York, and Missouri.
StandUp Wireless
StandUp Wireless has partnered with EBB and Lifeline to offer discounted or StandUp Wireless free government smartphones. Activate it yourself with unlimited calls and texts and 10GB of data per month.
TAG Mobile
TAG Mobile participates in Lifeline and EBB and uses Verizon and T-Mobile wireless networks. Californians can get a free smartphone with unlimited texting, calling, and up to 8GB of monthly data. TAG Mobile offers a free monthly plan in other states with unlimited texts, 1,000 minutes, and 4.5GB of data.
TruConnect
TruConnect provides you TruConnect free phones with unlimited text messages. You can also get up to 12.5 GB of monthly data and country-specific international calls. TruConnect is available in thirty-three states, US Virgin Islands, and Puerto Rico.
TruConnect offers mobile subscriptions, broadband service, and hotspots. They also offer great discounts.
The Best Free Cell Phones, No Deposit, No Activation Fee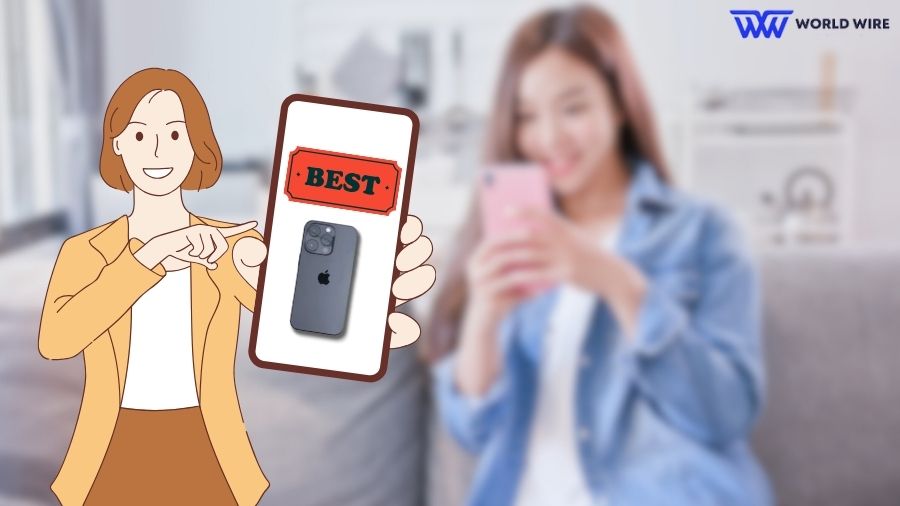 Samsung Galaxy A51 Cell Phone (Factory Unlocked)
Moto E5 Cruise/ Play
Alcatel Tetra
Samsung Galaxy A20 (Factory Unlocked)
Samsung Galaxy S4
Apple iPhone XS (Unlocked)
ZTE Maven 3 Free Cell Phone
LG V30
What cell phone company allows no requirement of a credit check?
Most phone companies require a complete financial check before handing you or signing you up for their phone plan. With companies like Sprint and T-Mobile, you don't need to pass a security check to receive free cell phones.
Conclusion
When looking for a free phone with no deposit or activation fee, ensure you find the best deal offered by your mobile carrier. Consider the type of phone and the price of the monthly plan.
Unfortunately, most phone providers will ask you to pass a credit check before approving a free phone promotional offer.

Subscribe to Email Updates :