A federal judge rejected the Justice Department's request to jail Donald Trump and to issue a condition of release for violating the gag order.
Here are the details of the news.
Chutkan blocks DOJ's request to jail Trump for violating gag order
The United States District Judge Tanya Chutkan, presiding over Donald Trump's 2020 election interference case, offered little relief to the former President in her recent ruling.
On Sunday, the Judge reinstated a gag order against Trump prohibiting him from targeting anyone involved in his 2020 federal election subversion case, including the special counsel prosecuting the case, members of the court's staff, and the potential witnesses who might testify about the former President's efforts to reverse his election loss.
Additionally, in her Sunday ruling, Judge Chutken denied the Justice Department's (DOJ) request to jail Trump for violating a gag order in his election interference case.
The Judge has also denied a federal prosecutor's request to issue the order into Trump's conditions of release.
Judge Chutken noted, "Even assuming that request is procedurally proper, the court concludes that granting it is not necessary to effectively enforce the Order at this time."
Judge Tanya Chutken imposed a gag order in Trump's case earlier this month. But she put a hold on it on October 20, 2023, after the former President's lawyers appealed against the gag order, claiming the restrictions were unconstitutional and they violated Trump's right to free speech.
On Sunday, the federal judge reimposed the gag order in the United States District Court in Washington, rejecting Trump's lawyers' appeal to allow the hold on order to last longer.
The Judge ruled, "The right to a fair trial is not Trump's alone, but belongs also to the government and the public."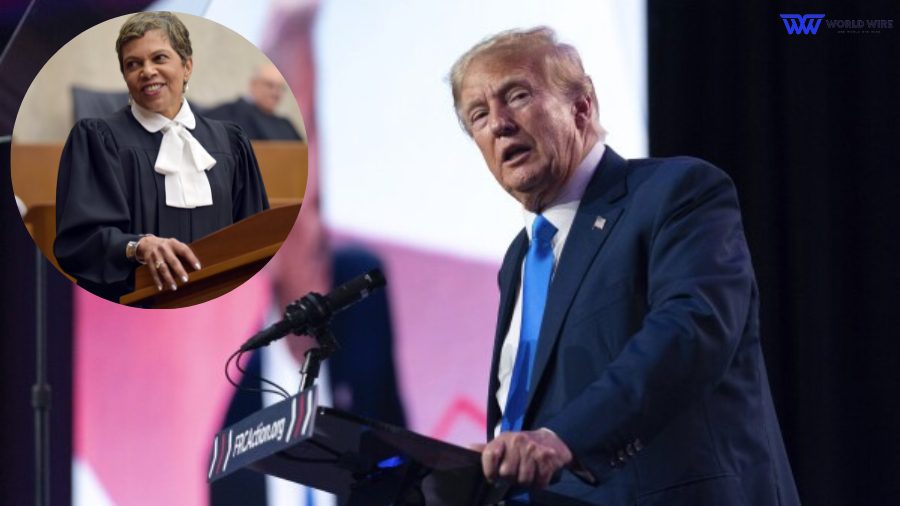 Despite her decision to offer the former president a slight advantage in Donald Trump's 2020 election subversion conspiracy case, Judge Chutken has been criticized by Trump.
The former President has denounced her for her recent ruling to reinstate the gag order.
In the criticism of Chutken's gag judgement, Trump posted on Truth Social on Monday, "I have just learned that the very Biased, Trump-Hating Judge in D.C., who should have RECUSED herself due to her blatant and open loathing of your favourite President, ME, has reimposed a GAG ORDER which will put me at a disadvantage against my prosecutorial and political opponents."
"Few can believe this is happening, but I will appeal. How can they tell the leading candidate that he, and only he, is seriously restricted from campaigning in a free and open manner? It will not stand," added Trump.
Trump, who is leading the 2024 race for the Republican nomination, was indicted with four felony charges in August 2023 for his attempts to change the 2020 federal election results to remain in power and for his alleged involvement in the U.S. Capitol attack on January 6, 2021, following the election.
He faces multiple criminal charges in his three other lawsuits. Trump has pleaded not guilty to all his charges and consistently called all his indictments as politically motivated to harm his 2024 Presidential run.
Signup For Our Newsletter