Intending to take on President Joe Biden, Representative Dean Phillips has started hinting at his fellow House members that he intends to run.
Dean Phillips has told lawmakers he's running against Joe Biden.
Two sources with knowledge of the conversations claimed the Minnesota Democrat had informed some colleagues of his intention to run. However, a third individual who has spoken with Phillips lately claimed he had backed down when pressed.
According to the source, Phillips was thinking about it, but he stated, "We'll see," in response to a question about whether he was running.
Also, read – Sidney Powell Pleads Guilty in Georgia Trump Case
A Phillips bid would encounter huge obstacles.
The three-term congressman will be facing a battle against Biden, who has the support of the whole party and more than $91 million in cash. Additionally, the Democratic National Committee rearranged the presidential nomination calendar last year, elevating South Carolina—a state that propelled Biden to the candidacy in 2020—while eliminating Iowa and New Hampshire.
Millionaire businessman Phillips, who co-founded Talenti Gelato, can self-fund his campaign. However, he has trouble staffing.
Check Out Other Headlines – Gavin Newsom's China Trip: High-Stakes Diplomacy
In the past few weeks, he has also made several moves toward a presidential bid, such as calling Ray Buckley, the chairman of the New Hampshire Democratic Party, last week and contacting several potential staff members about working in New Hampshire.
He has reportedly reached out to former Republican consultant Steve Schmidt and Democratic consultant Bill Fletcher of Tennessee, according to a source familiar with the nascent campaign.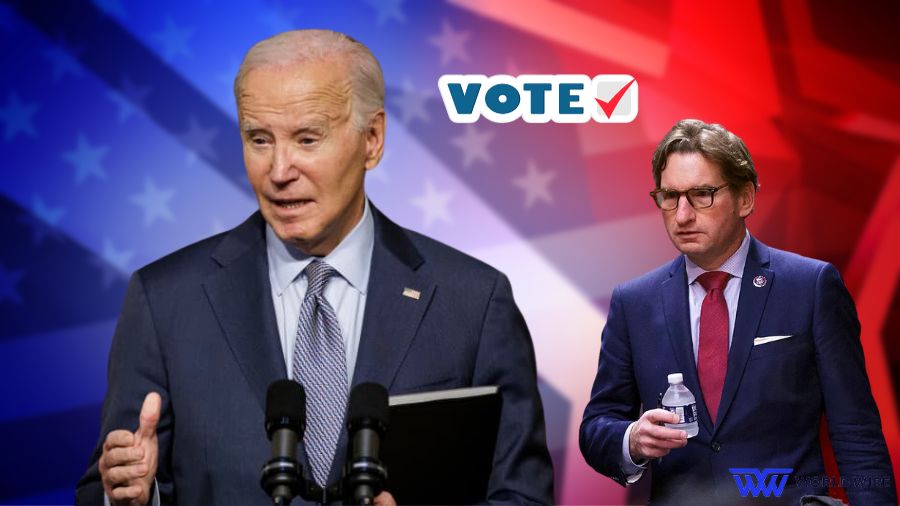 MUST READ – Governor Ron DeSantis Park Opens in Manatee County
Veteran of the Barack Obama campaign and longtime Democratic consultant Bill Burton claimed on X that "someone" had approached him "for a conversation" regarding Phillips but that "it was not something I took seriously even for a second."
If Phillips decides to proceed with his announcement, he must act fast to secure a spot on the ballot in crucial states. Already, he has missed the deadline to get on the ballot in Nevada, the second presidential nominating state for Democrats. The balloting deadline for South Carolina, the first nominating state under the new calendar, is November 10.
Read Latest News – Third GOP Debate Stage Set: DeSantis, Haley, and Ramaswamy to Clash
However, Phillips may skip the new calendar, concentrating instead on New Hampshire, which is anticipated to host its unsanctioned primary after losing its first-in-the-nation status.
Even if Phillips wouldn't get many delegates from a great showing, Biden might be severely embarrassed. Leading Democratic strategists in New Hampshire want to spearhead a write-in campaign for the president who isn't expected to be on the ballot officially.
What's More – Don't Miss Trump's Rally in Sioux City, Iowa: Book Your Tickets Today!
Ron Harris, an executive member of the Democratic National Committee, is already posing a potential primary threat to Phillips because of his recurrent flirtations with a presidential primary bid.

Subscribe to Email Updates :