The lawsuit stated that Trump's actions during the attack on the Capitol violated a 14th Amendment provision that prevents anybody who "engaged in insurrection or rebellion" against the Constitution from holding office.
Donald Trump Celebrates 'Gigantic' Legal Victory in Rally Speech
A Colorado judge, Sarah B. Wallace, last week Friday found that Trump engaged in insurrection during the January 6, 2021, attack on the U.S. Capitol.
Nevertheless, Wallace allowed Trump to remain on Colorado's primary ballot as it is unclear whether a Civil War-era Constitutional amendment that bars insurrectionists from holding public office applies to the presidency.
Wallace concluded that Trump was not "an officer of the United States" and could not be disqualified in his capacity as president under the amendment.
Thus, she rejected an attempt to keep former President Donald Trump off the state's primary ballot, and Trump celebrated this ruling as what he called a "gigantic" legal triumph.
Following rulings related to cases in Minnesota and Michigan, it is Trump's most recent victory.
Speaking on Saturday to a crowd at the Donald Trump's Fort Dodge, Iowa Rally, he commended Wallace's decision.
According to him, the media, Democrats, and their friends are "having an absolute meltdown because last night, our campaign won a gigantic court victory in Colorado."
While on the campaign trail in central Iowa, Trump denounced the lawsuit as "an outrageous attempt to disenfranchise millions of voters by getting us thrown off the ballot."
Additionally, he referred to the watchdog group Citizens for Responsibility and Ethics in Washington (CREW), which brought the lawsuit on behalf of a group of Republican and independent voters in Colorado, as a "bunch of losers."
Noah Bookbinder, president of CREW, declared that the organization would appeal the decision.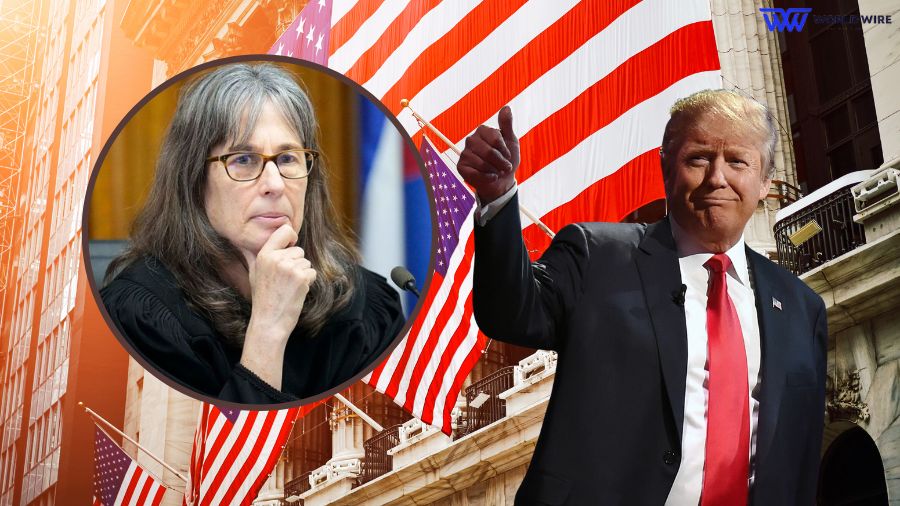 Bookbinder stated in a statement to the media, "The court's decision affirms what our clients alleged in this lawsuit: that Donald Trump engaged in insurrection based on his role in January 6," He added, "We are proud to have brought this historic case and know we are right on the facts and right on the law."
The ruling represents the most recent setback in the pursuit of disqualifying Trump, the front-runner in the 2024 Republican presidential primary.
Courts in Minnesota and Michigan have also dismissed attempts to remove him from the Republican primary ballot, but they have not decided his eligibility for the general election in November 2024.
Speaking last Friday, Trump's spokesperson, Steven Cheung, described the decision as "another nail in the coffin of the un-American ballot challenges."
Cheung said: "The American voter has a Constitutional right to vote for the candidate of their choosing, with President Donald J. Trump leading by massive numbers. This right was correctly preserved in Colorado today, and we urge the swift disposal of any and all remaining Democrat ballot challenges."
The Trump team has been more active in Iowa than in any other early-voting state despite his massive lead over his main competitors, Florida Gov. Ron DeSantis and former U.N. Ambassador Nikki Haley, in early polls of likely caucus participants.
According to Trump's Secret Service details, in the last eight weeks, Trump has made frequent trips to Iowa, where he has spoken at eight events in front of audiences of more than 16,000.
Signup For Our Newsletter