Donald Trump Kanye West Dinner Controversy – Donald Trump is betting he can win the presidential election again in 2024 and get his way back to the White House by taking the help of outsiders who helped him win the presidential election in 2016.
Amidst all this, Donald Trump's recent dinner with Kanye West has gained a lot of criticism. The controversy over Trump's dinner with Kanye has reached heights. Some political parties are criticizing Trump for his antisemitism.
Donald Trump Kanye West Dinner Controversy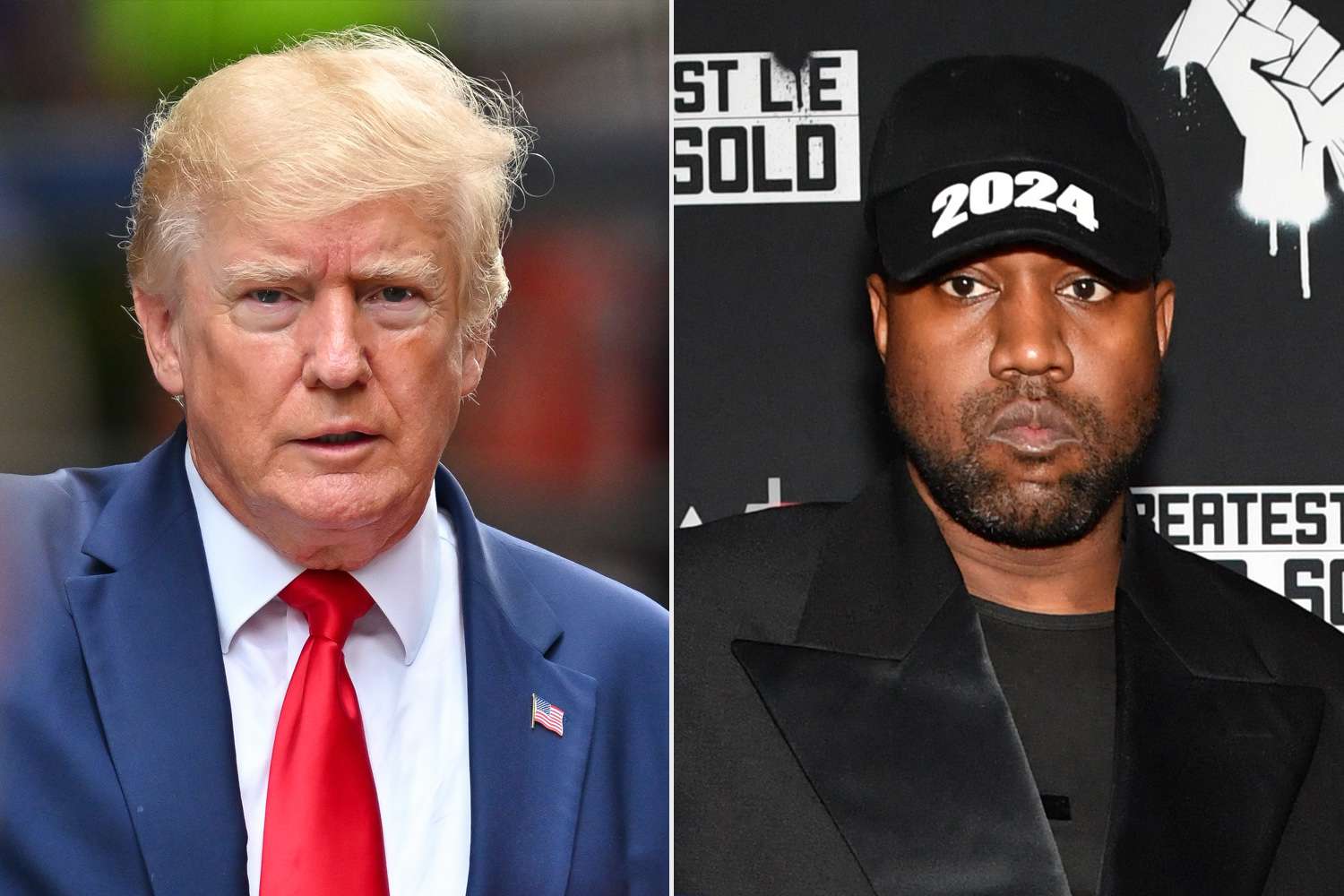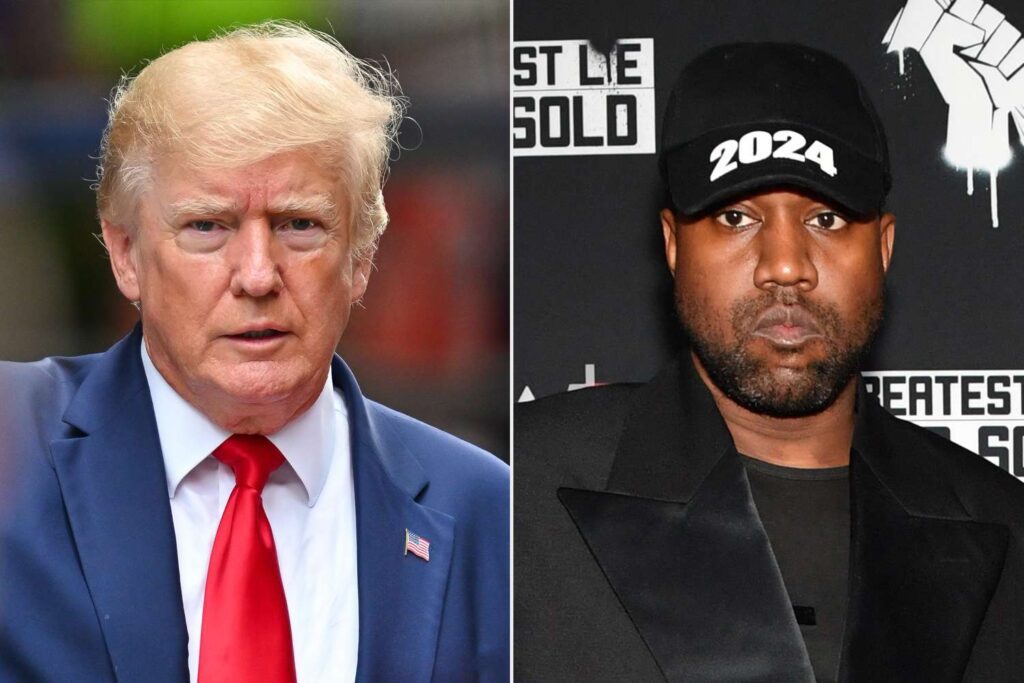 The Donald Trump and Kanye West Dinner controversy came about after a week when Donald Trump announced that he is again running for the presidential election in 2024. On this controversy, Trump said he didn't know that Nick Fuentes would join them for dinner. The former president is already facing legal problems and opposition from his mate, Republicans, who want to see another party standard-bearer emerge for the 2024 election.
OK, let us get back to antisemitism. Is that where Kanye West comes in?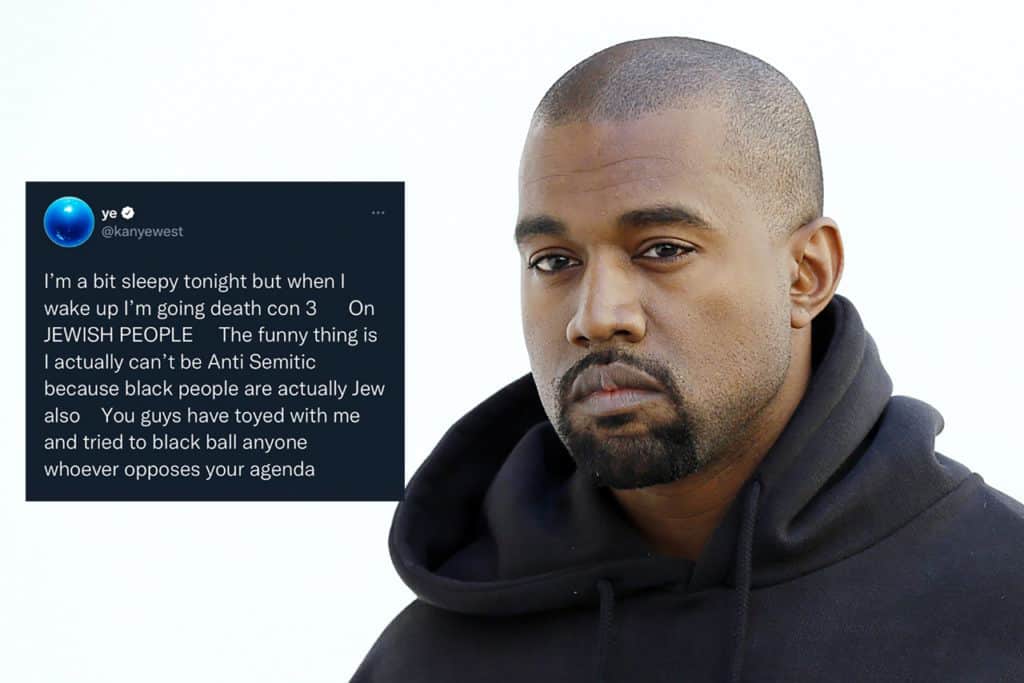 Kanye has been in Trump's political circle since the meeting in Trump Tower in 2016. At the time, Kanye adopted MAGA imagery and was a provocative free thinker and society-challenging artist.
But recently, Kanye has been associating more with far-right activists like Nick Fuentes. Kanye has been influencing people by saying in his public statements that "Jews as a whole are, shall we say, engaged in coordinated acts of sabotage against others."
Kanye has also made some disturbing statements that show that he is facing mental health issues. The statement was made on the footage cut from Tucker Carlson's interview on Fox News. He said that the child was influenced and was paid to infiltrate his home and the former president did it.
Kanye has recently announced that he will be running for the Presidential election in 2024 with the help of Milo Yiannopoulos. This is the second time Kanye is running for the Presidential election. Before this, he also announced his candidacy in the 2020 election.
Milo Yiannopoulos is an Alt-right provocateur and British commentator who was out of public sight until his interview video was circulated, which was recorded one year ago. In the interview, Milo Yiannopoulos suggested that adult men should be allowed to have sex with minor females of age 13 and above.
Before this incident, Milo Yiannopoulos Twitter account was also censored after he tried to harass the black actress Leslie Jones. At that time, Leslie Jones was targeted on social media for her role in Ghostbusters.
Trump also criticized the actress by posting a video in 2016. He also conducted a Q&A campaign on a Reddit channel called The Donald. In this Q&A campaign, mostly Yiannopoulos supporters posted about racism and disturbing things on which Trump threatened to punish them.
Milo Yiannopoulos came up to NBC with a note that "he was the one who had set up the dinner just to make Trump's life miserable," he said.
"I wanted to show Trump the kind of talent he's missing out on by allowing his terrible handlers to dictate who he can and can't hang out with," Yiannopoulos said.
"I also wanted to send a message to Trump that he has systematically repeatedly neglected, ignored, and abused the people who love him the most, the people who put him in office, and that kind of behavior comes back to bite you in the end."
More about Donald Trump and Kanye West Dinner Controversy
Reportedly Trump and Kanye were about to meet one-on-one in the club's library, but Trump wanted to show off Kanye, so he invited Kanye for dinner at his resort.
According to our reports, Kanye went to Mar-a-Lago, Trump's resort home, for dinner on November 22. Kanye along with him, also brought Nick Fuentes.
At the dinner, Kanye asked Trump to be his companion in this election. On this, Nick complimented Trump and encouraged him to talk without even forethinking.
Karen Giorno was the official responsible aide for the dinner meeting. She said she tried to drawback Nick and another person who accompanied West to the other area so that Trump could dine with Kanye one-on-one. But Trump only said it is up to West whether he wants his mates to join them at the table; reports say this Kanye replies, "Let's all eat," to which Trump also agreed and replied – "Great. Let's go out to the patio."
In a video shared on Twitter after the Trump-Kanye meeting, Kanye said he told Trump that he would run for the presidential election in 2024 and offered the former president Donald Trump the role of his running mate. In the same video, Kanye also claimed that Trump was "really impressed" with Fuentes, whom he described as a real "loyalist" of the ex-president.
Did Trump know Fuentes was coming to the Dinner with Kanye West?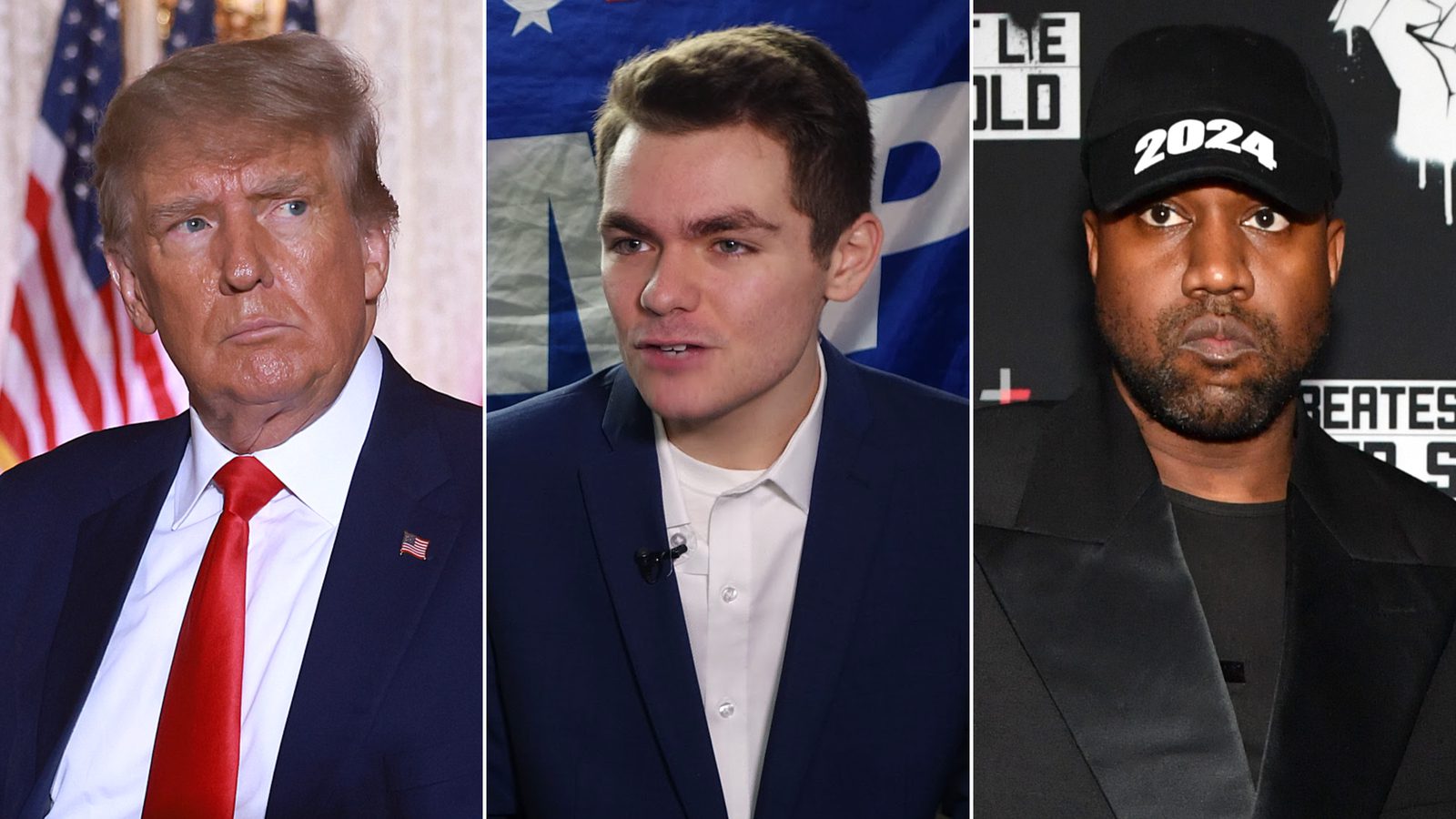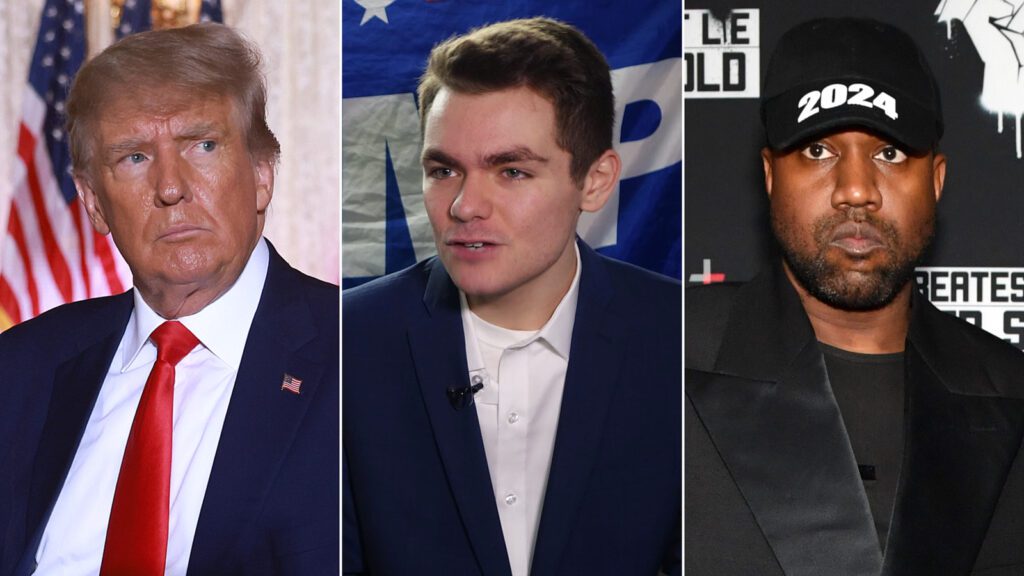 No, Trump's multiple statements and sources show that Trump didn't know anything about Nick Fuentes joining them for dinner. Trump was unhappy with Nick's presence, but to show his gesture, he didn't criticize Nick and accepted them as the country's most powerful alpha men and helpless bystanders who had no control as a guest.
Also, in an interview with Fox News Channel, Trump said he had "never heard of" Fuentes.
Trump also stated, "I had no idea what his views were, and they weren't expressed at the table in our very quick dinner, or it wouldn't have been accepted."
Later Trump came up with a tweet on his social media platform Truth Social to claim that Kanye came up to him to seek advice regarding his business "difficulties."
"We also discussed, to a lesser extent, politics, where I told him he should not run for President," Trump said to Kanye. "Anyway, we got along great, he expressed no antisemitism, & I appreciated all the nice things he said about me on 'Tucker Carlson.' Why wouldn't I agree to meet? Also, I don't know Nick Fuentes.," Trump said.
Is it OK to believe that Trump didn't know anything about Fuentes?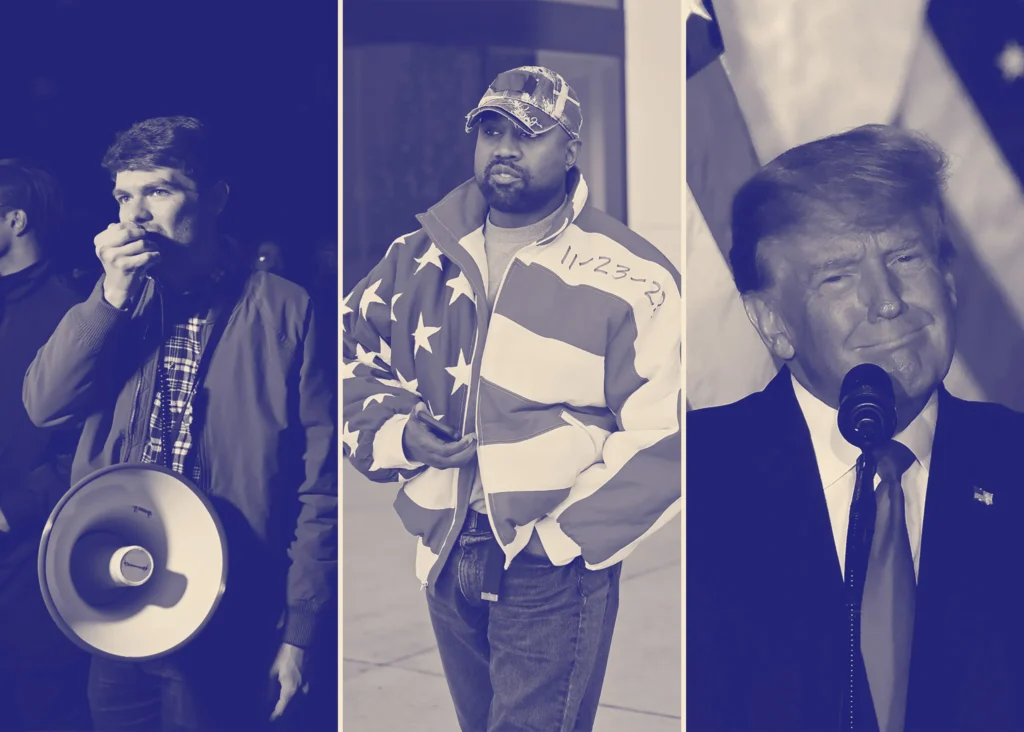 Nick Fuentes is a right-wing activist and political commentator who hosts a conference for political parties. Many Republicans join this annual conference, like Marjorie Taylor Greene and Congress Paul Gosar.
This conference was telecasted on many news channels, leading to national controversies. This conference is also known to be enjoyed by former president Donald J Trump.
Also, on the other hand, Trump was seen talking to Nick Fuentes only about himself instead of asking him questions about his background, interests, etc., as one would do to show his politeness towards the guest. Maybe Trump didn't know anything about Nick Fuentes joining them for dinner.
What happened then?
Right after the dinner, nearly for a week, there was nothing controversial, but as Trump announced his candidacy for the presidential election in 2024, everything became controversial.
Many Republican and Jewish political figures started criticizing Trump for meeting Nick Fuentes. Some Republican members of Congress, Bill Cassidy and Louisiana Sen, said Kanye's and Fuentes' beliefs are "immoral" and "should they should not be entertained."
By meeting them, Trump is encouraging antisemitism and racism.
And what will happen next?
What will happen next depends on public opinion and polling of Republican primary voters. Trump could meet and retweet to refuse antisemite Kanye West, who is excited about Trump being on his side. Press could also ask other Republicans how many will still support Trump and how many will not support Trump further.
Donald Trump and Kanye West dinner meeting have put Trump in trouble with the GOP political establishment. Trump's former Vice President Mike Pence has demanded an apology.
Mitch McConnell, Senate Republican Leader, told reporters, "There is no room in the Republican Party for antisemitism or white supremacy," and "Anyone meeting with people advocating that point of view, in my judgment, are highly unlikely ever to be elected president of the United States."
Kevin McCarthy, House Republican Leader supporting Mitch McConnell's statement, said, "The president can have meetings with who he wants, I don't think anyone should have a meeting with Nick Fuentes, and his views are nowhere within the Republican Party and within this country itself."
Chris Sununu, New Hampshire Governor, called Trump's dinner "absolutely reprehensible" and asserted that this dinner meeting made him "less electable" in the 2024 presidential election.
Whatever Trump has done, it will affect his polling or votes.
The Wall Street Journal editorial board wrote on Sunday, "Mr. Trump isn't going to change, and the next two years will inevitably feature many more such damaging episodes; Republicans who continue to go along for the ride with Mr. Trump are teeing themselves up for disaster in 2024."
Closing Comments on Donald Trump Kanye West dinner Controversy
There you have it – a detailed article covering the Donald Trump Kanye West controversy.
With that said, here I am wrapping up this article. If you have any questions, feel free to shoot them in the comment section below. Our team will try to respond ASAP.

Subscribe to Email Updates :