Former President Donald J. Trump is all set to hold the "American Freedom Tour" in Memphis, and the event will be attended by well-known conservative speakers.
The American Freedom Tour is the nation's fabled event series which is organized with the motive to prepare conservatives across the country to Win Back America. It is conducted to celebrate the greatness of America and the four most important pillars of conservatism which are Faith, Family, Finances, and Freedom. The American Freedom Tour is a place where patriots come together to celebrate America, not tear it down.
Guest Speakers of the American Freedom Tour Memphis
The American Freedom Tour with President Donald J. Trump is a historic must-attend event featuring America's top Insiders and Influencers, live-and-in-person, including President Donald J. Trump, Donald Trump Jr, Dinesh D'Souza, Kayleigh McEnany, Dan Bongino, Laura Ingraham, Sarah Huckabee Sanders, Judge Jeanine Pirro, Sheriff Mark Lamb, former Secretary of State Mike Pompeo and many more.
Donald John Trump is an American diplomat, media personality, and businessman who served as the 45th president of the United States from 2017 to 2021.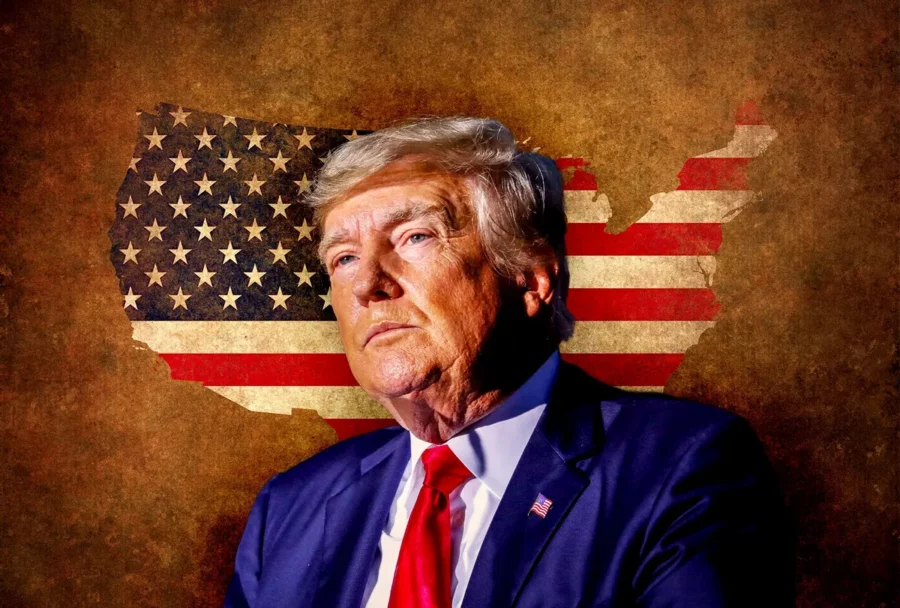 Trump graduated from the Wharton School of the University of Pennsylvania with a bachelor's degree in 1968. He became president of his father Fred Trump's real estate business in 1971 and gave it a new name 'The Trump Organization'. He further expanded the company's operations to building and renovating skyscrapers, hotels, casinos, and golf courses. He later started side ventures, mostly by licensing his name. He also co-produced and hosted the reality television series The Apprentice from 2004 to 2015. Trump and his businesses have been involved in more than 4,000 state and federal legal actions, including six bankruptcies.
He won the 2016 presidential race as the Republican nominee against Democratic candidate Hillary Clinton while forfeiting the popular vote. He became the first U.S. president with no previous military or administration service.
Donald Trump Jr is an  American political activist, businessman, author, former television presenter and Executive Vice President of The Trump Organization. Donald Trump Jr is the son of Former President Donald J Trump. Trump serves as a trustee and executive vice president of The Trump Organization, and also operates the company with his younger brother. Trump has also served as a boardroom judge on his father's TV show 'The Apprentice'. He has also authored Triggered in 2019 and Liberal Privilege in 2020.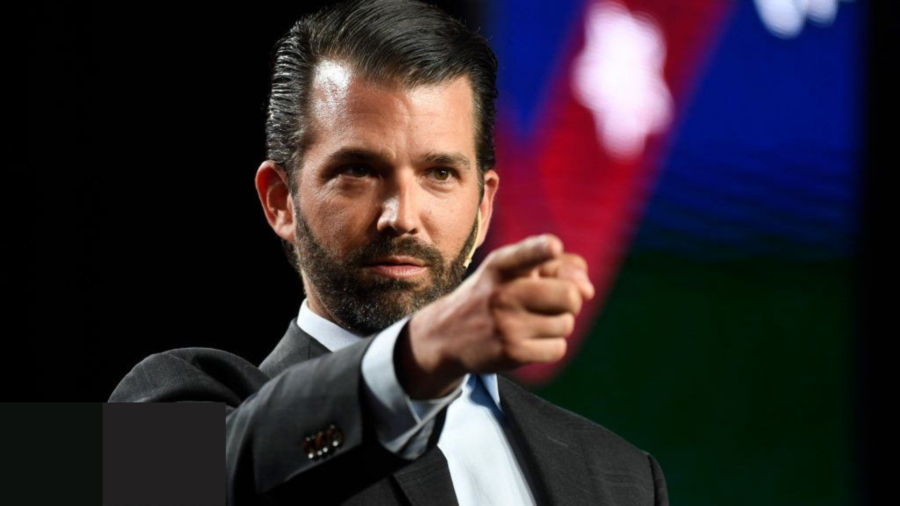 He had active participation in his father's 2016 presidential campaign. Trump is known for promoting several conspiracy theories and was also engaged in attempts to overturn the 2020 United States presidential election after his father's electoral defeat. He has promoted the stolen election conspiracy theory and advocated "total war" instead of completion of vote counting.
Mike Pompeo is an American politician, negotiator, and businessman who administered under President Donald Trump as director of the Central Intelligence Agency (CIA) from 2017 to 2018 and as the 70th United States secretary of state from 2018 to 2021. He has served as the 70th Secretary of State of the United States and was also elected to four terms in Congress.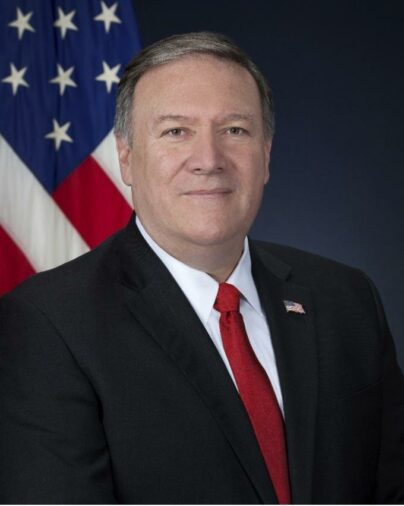 Pompeo is a former United States Army officer. He was a member of the United States House of Representatives from 2011 to 2017, representing Kansas's 4th congressional district. He was a Kansas deputy on the Republican National Committee. Pompeo is also a member of the Tea Party movement within the Republican Party.
Dinesh D'Souza is an Indian-American right-wing political commentator, author, conspiracy theorist and filmmaker. He has been a political and social activist and commentator for more than two decades.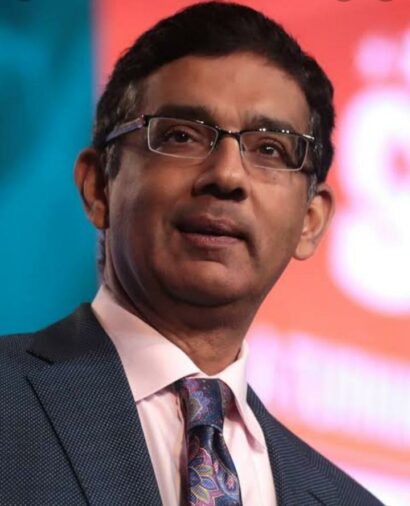 In 2012, D'Souza released the documentary film 2016: Obama's America, an anti-Barack Obama polemic. This movie was based on his 2010 book The Roots of Obama's Rage. It earned $33 million, making it the highest-grossing conservative documentary of all time and one of the highest-grossing documentaries of any kind. After the success of the movie he has released five other documentary films since then, namely America: Imagine the World Without Her (2014), Hillary's America (2016), Death of a Nation (2018), Trump Card (2020) and 2000 Mules (2022).
Kimberly Guilfoyle is an American political analyst, journalist, attorney, and television news personality who co-hosted The Five on Fox News. She has also served as an advisor to the 45th President of the United States, Donald Trump. Kimberly is a member of the Republican Party.
She worked at Fox News from 2006 to 2018 and co-hosted The Five on the network. She later joined America First Policies, a pro-Trump super PAC. She joined it to campaign for Republicans in the 2018 midterm elections.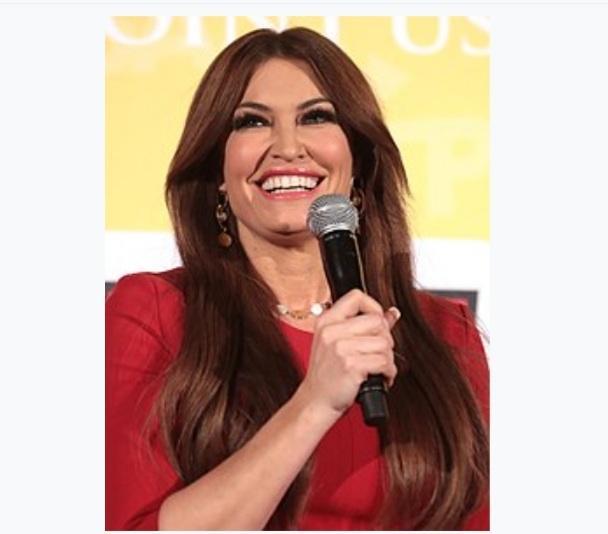 Kimberly was a prosecuting attorney in San Francisco and Los Angeles, California. She was an assistant district attorney in San Francisco from 2000 to 2004. Guilfoyle married Democratic politician and future California governor Gavin Newsom and was First Lady of San Francisco during Newsom's first two years as mayor of that city. She is from the Republican Party. She has been in a relationship with Donald Trump Jr. since 2018.
Guilfoyle appeared in the 2004 film Happily Even After, she played the role of a public defender opposite Ed Asner and Marina Black, Shirley Temple's niece. The film was screened at the Tribeca Film Festival.
Sheriff Mark Lamb was born and raised in Hawaii. He is an American sheriff and was elected Sheriff of Pinal County, Arizona in 2017.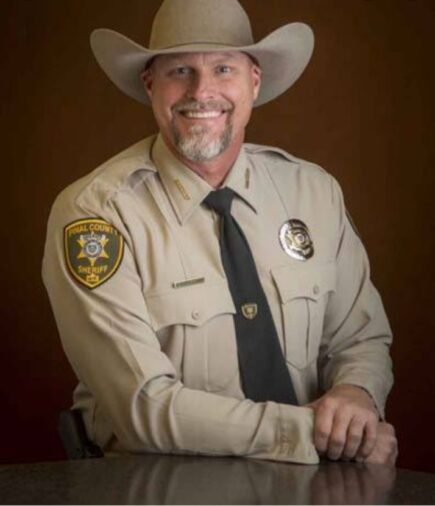 He owned many businesses after it he moved back to his hometown of Chandler and worked for the police department of the Salt River Pima–Maricopa Indian Community for six years. In 2012, he joined the Pinal County Sheriff's Office. In 2017, he was elected to succeed Paul Babeu as Pinal County Sheriff. Lamb is a Republican.
Lamb frequently appeared on the TV series Live PD. Lamb also hosted Live PD: Wanted, a spinoff show.  In 2019, he also featured in Season 5 of 60 Days In, in which seven volunteers went undercover in the Pinal County Jail for 60 days to collect insight into jail operations. Lamb frequently appears on Fox News and Newsmax TV.
Candace Amber Owens Farmer is an American conservative influencer, author, talk show host, and political commentator. She is the founder of the BLEXIT foundation, an organization dedicated to driving conservative principles into urban communities. She is a well-known speaker and NY Times best-selling author and host of the weekly Candace Owens Show.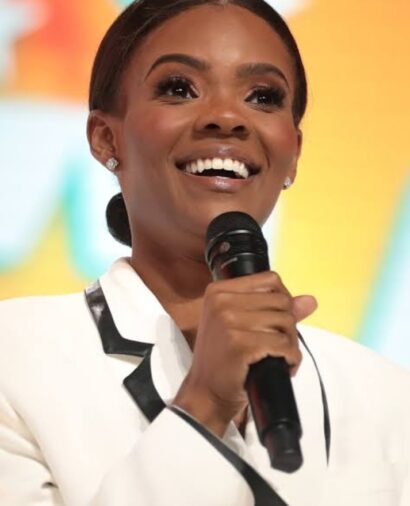 Initially critical of United States President Donald Trump and the Republican Party, Owens eventually became known for her pro-Trump activism as a black woman,  in addition to her criticism of Black Lives Matter and the Democratic Party. On several occasions, she has claimed that the effects of white supremacy and nationalism are exaggerated.
Several conspiracy theories have been spread by her and that is mostly through her social media profiles, and she has also expressed anti-lockdown views and anti-vaccination opinions during the COVID-19 pandemic.
She worked for the conservative advocacy group Turning Point USA between 2017 and 2019 as its communications director.  In 2021, she joined The Daily Wire and hosts Candace, a political talk show.
Laura Anne Ingraham born on June 19, 1963, is an American conservative television host. She has been the host of The Ingraham Angle on Fox News Channel since October 2017 and also is the editor-in-chief of LifeZette. She has formerly hosted the nationally syndicated radio show The Laura Ingraham Show.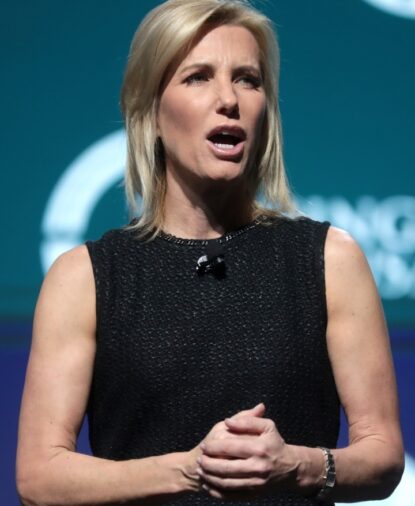 Ingraham worked as a speechwriter in the Reagan administration in the late 1980s. Afterwards, she earned a J.D. degree and then went on to work as a judicial clerk in the Second Circuit Court of Appeals in New York and then for United States Supreme Court Justice Clarence Thomas. She also worked for the law firm Skadden, Arps, Slate, Meagher & Flom in New York City. Ingraham began her media career in the mid-1990s.
Some of her famous works are Shut Up and Sing, Power to the people, The Obama Diaries, Of thee I Zing, and Billionaire at the Barricades. These works were New York Times bestsellers.
Watch American Freedom Tour Austin Live Stream
Those who cannot go to the venue to attend the tour due to any reason can watch the live stream of the tour right here on World Wire. So don't miss the golden chance to watch it. Until then stay updated with us!
Venue and schedule of The America Freedom Tour
The event will be conducted on  June 18, 2022 (Saturday). It will be held from 8:15 AM to 5:00 PM CDT.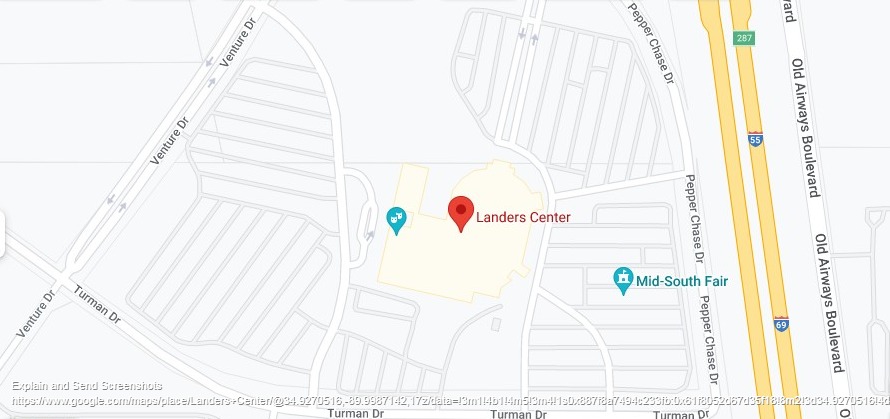 The designated venue of The America Freedom Tour The American Freedom Tour is Landers Center, 4560 Venture Dr, Southaven, MS 38671, United States.
Steps to book tickets for The America Freedom Tour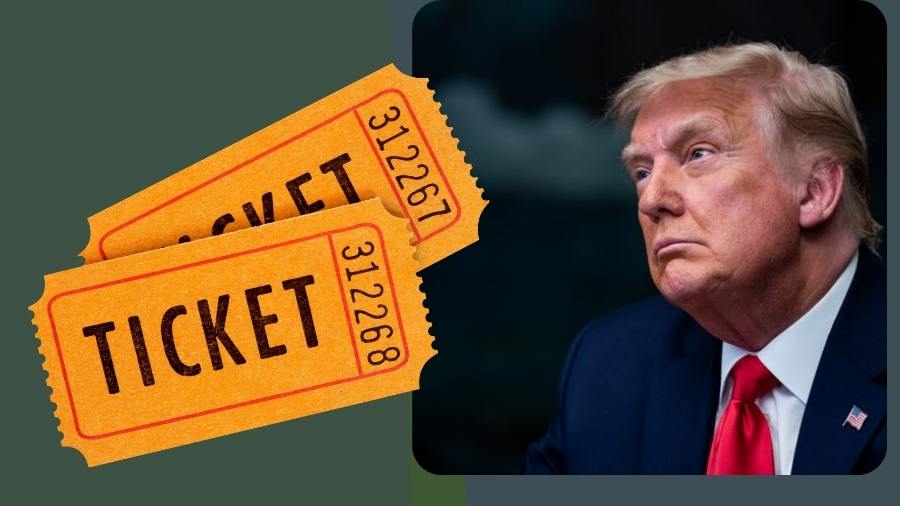 The price of the tickets may vary according to the seating arrangements from $9 to $3995. Here are some easy steps are given below to book tickets for the tour:
Firstly go to the eventbrite.com website
Now give a  click on Get Tickets
Fill in all the details that are required
Now Choose the Seat you want to book. You are free to choose the seat of your choice.
And your registration is done!.
Note: It is to be noted that tickets are not refundable.
About Landers Center
The Landers Center is an 8,400-seat multi-purpose arena in Southaven, Mississippi. It is home to the Memphis Hustle of the NBA G League. It is a minor league basketball team which is affiliated with the Memphis Grizzlies.
The centre was built in 2000. On January 4, 2012, naming rights were purchased by Memphis-based Landers Auto Group and thereafter, its name was changed to the Landers Center. Several now-defunct teams have called the arena home.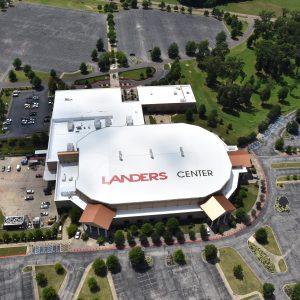 These teams include the Memphis Xplorers of the AF2, the Memphis Hound Dogs of the American Basketball Association, and the Mississippi RiverKings (previously called the Memphis RiverKings) of the Central Hockey League and Southern Professional Hockey League. Current sports tenants include the Memphis Hustle of the NBA G League and the new Memphis Americans of the new National Indoor Soccer League.
The centre houses have a 17,000 square foot convention centre and 400 seat performing arts centre. It is used as a concert venue, boxing arena, and for ice shows and circuses. Since 2009, the Mid-South Fair has been held at the Landers Center. Earlier the fair was conducted in midtown Memphis at the Fairgrounds.
Parking Guide for Landers Center
There is no lack of parking space in the Landers Center for vehicle owners. The parking lot consists of more than 3,000 parking spaces.
There is a separate VIP parking lot that provides 60 spaces with secured parking. If you are attending a Convention Hall event please park on the west side of the building.
West (Main) – Landers Nissan Entrance
North – Landers Jeep, Chrysler, Dodge Ram Entrance
Northeast – Landers Buick GMC Entrance
Southeast – Landers Ford Entrance
Landers Center maintains a total of 2,890 lined parking spaces- 1360 spaces in the west, 628 spaces to the north and 902 spaces to the east.
Directions to reach Landers Center
From Highway 78, you will take the exit for Highway 302 – this is also Goodman Road.
You will go west on Goodman Road.
When you get to Interstate 55, you will need to take the southbound lanes.
The next exit is Church Road or Exit #287.
Take a right on Church Road, and get into the left-hand turn which is Venture Drive, the entrance to Landers Center. Follow the signs for parking.
From Highway 61, take the Highway 302 exit – this is known also Goodman Road.
Take Goodman Road to Interstate 55.
When you get to Interstate 55 you will need to take the southbound lanes.
The next exit is Church Road or Exit #287.
Take a right on Church Road, get into the left-hand turn which is Venture Drive, the entrance to Landers Center and you will reach your destination.
Take Interstate 55 North towards Memphis, Tennessee.
Take exit #287 or the Church Road exit.
At the first left turn, you will see the Landers Center sign on Venture Drive.
Turn here for entrance into the Landers Center. Follow the signs for parking.
Take Interstate 55 North towards Jackson, Mississippi.
Take exit #287 or the Church Road exit. Take a right on Church Road, then get into the left-hand turn which is Venture Drive, the entrance to Landers Center.
Handicapped Parking at Landers Center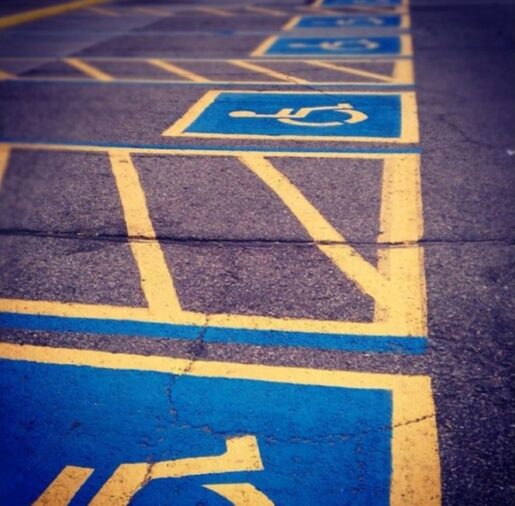 There is a facility for handicapped Parking in the west and north parking lots. They can easily park there. Parking for guests with disabilities is available at every entrance.
Tailgating at Landers Center
There is not any relevant information regarding this. We will update the article when it surfaces.
Parking for exhibitors
Exhibitors have access to free parking but they can't at the VIP lot. They can park only outside the VIP lot during showtime. They can enter the VIP lot to unload or load trucks only.
Tickets price at Landers Center Parking
Parking costs $5 cash for all arena events.
Some Reviews by the attendees
"Great place to see a concert. Wife and I have seen several concerts here and have really enjoyed them all. On May 7 it was Whiskey Myers, they are awesome live BTW".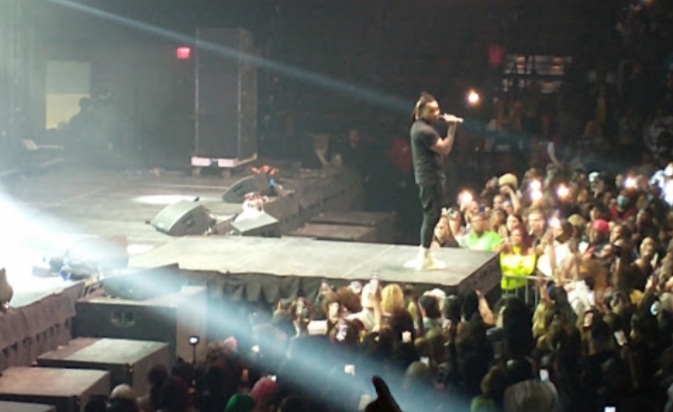 "Not bad… just remember you have to pay cash for parking. Can not bring any bags in. And anything that is cooked at the concession stand leaves a lot to be desired".
"I really enjoyed Disney on ice at The Landers Center. The line moved fast and everything was easily accessible. The seats were small as well as the rows between the seating, but I must admit, I was not uncomfortable. The lines for concessions were long but that is expected at any venue for any event. Overall I had a good time in a pleasant establishment that I would recommend for anyone who wants to attend an event here."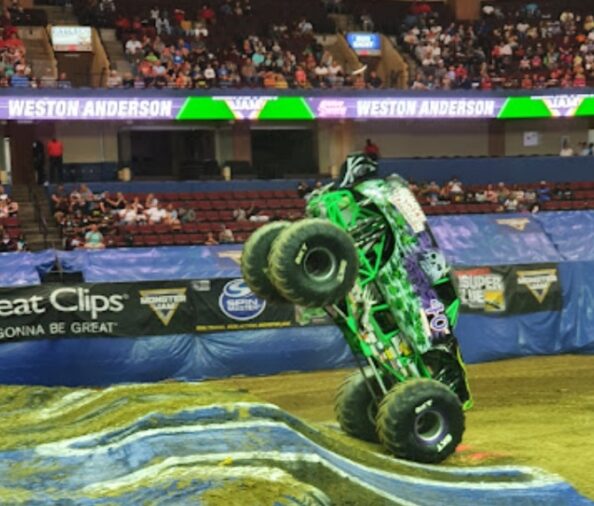 "I went to the Mid South Fair on September 23, 2021 and it was pure pleasure . Everyone seem to be happy and enjoying the rides, the special events and the delicious food! The people are so friendly and helpful in Southaven Ms. Thanks for making my night out something I will always treasure."
"The Landers Center was an awesome, fun experience….they hosted the Annual Midsouth Fair 2021 and it was spectacular.…Glad to know and report that the Fair is still going strong even after Covid-19".
Some Reviews of the American Freedom Tour by attendees
"Please attend this conference! It was great to be in a room filled with other patriots! It was also so much fun. All of the speakers were wonderful. Get on the offense!"
"Awesome Speakers, great line up!!!"
"Awesome is the only word I can use to describe this event. I met so many freedom-loving people. I also learned a lot. Great speakers, great energy!"
"What a GREAT DAY. ALL THE GREAT SPEAKERS! God Bless you All".
Signup For Our Newsletter