On November 8, 2022, Kansas will hold elections for governor and lieutenant governor. The primary election is set for August 2, 2022. The deadline for submission was June 1, 2022. This is one of 36 gubernatorial elections scheduled for 2022. The governor is the highest-ranking executive authority in a state and is the only executive office that is elected in all 50 states. Currently, there are 28 Republican governors and 22 Democratic governors.
Republican Candidates for Kansas Primary Election 2022
Derek Larkin Schmidt (born January 23, 1968) is an American lawyer and politician who has served as the Attorney General of Kansas since 2011. Schmidt, a Republican, was first elected to the Kansas Senate in 2001, where he represented the 15th district and served as Agriculture Committee chairman and Senate majority leader from 2001 to 2011. Schmidt was elected as state attorney general in 2011 after defeating Democratic incumbent Stephen Six in the November 2010 elections. As Kansas Attorney General, he joined other Republican state attorneys general in suing to block many Obama administration policies; defended the state's anti-same-sex marriage laws; opposed efforts to decriminalize marijuana in Kansas; and challenged Governor Laura Kelly's public health orders to address the COVID-19 pandemic.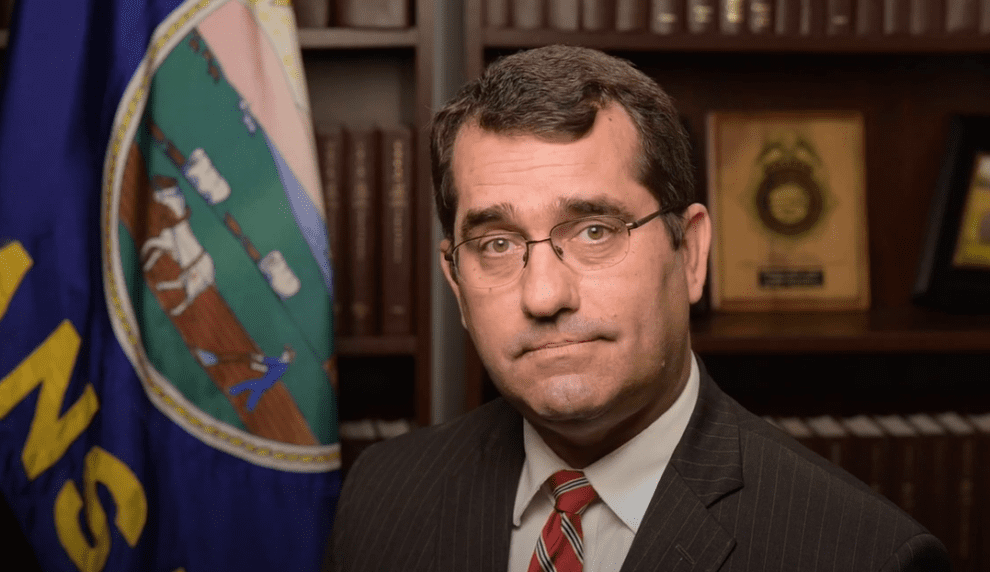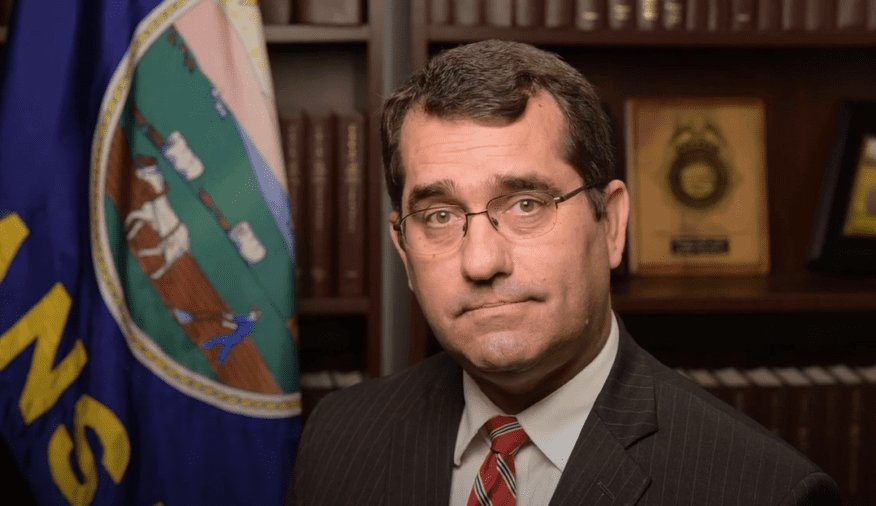 Schmidt joined a failed effort to reverse the election results in 2020 after Republican President Donald Trump was defeated by Joe Biden but refused to admit defeat. In March 2021, Schmidt became the first prominent Republican candidate to enter the race for governor of Kansas against incumbent Democrat Laura Kelly in the 2022 election cycle. Schmidt got his bachelor's degree from the University of Kansas in 1990, a master's degree in international politics from the University of Leicester in England, and his J.D. from the Georgetown University Law Center. Schmidt formerly worked as a legislative assistant to Kansas Republican U.S. Senator Nancy Kassebaum, as an assistant Kansas attorney general, and as special counsel to Kansas Governor Bill Graves.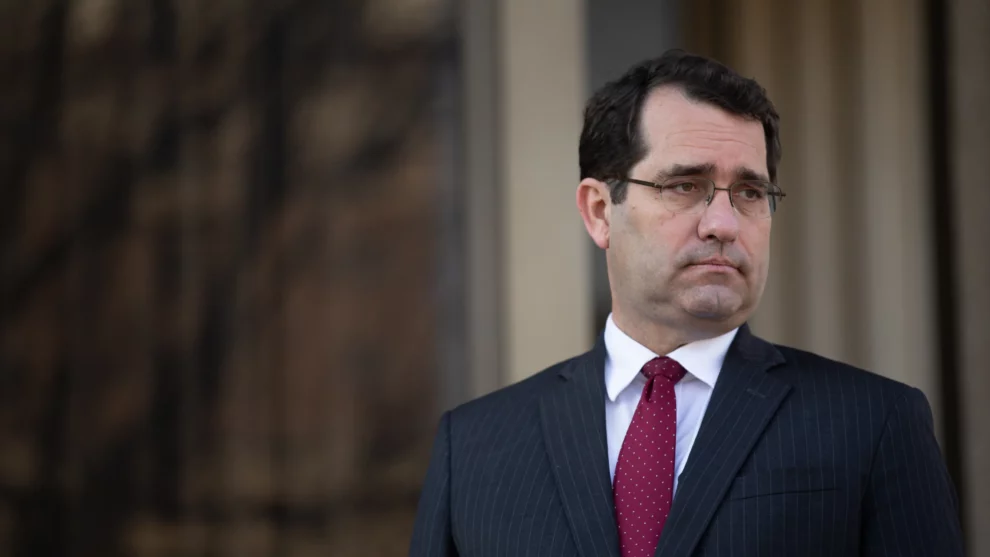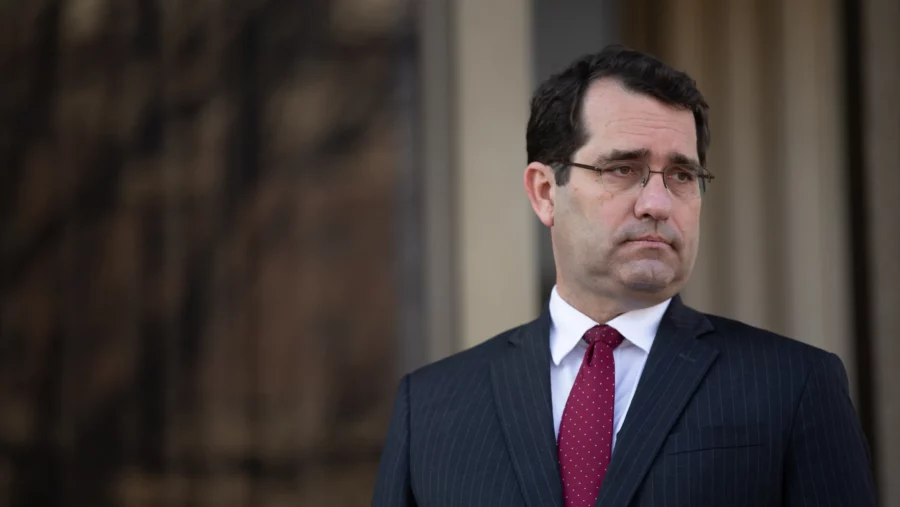 Schmidt announced his candidacy for the Republican nomination for governor of Kansas in March 2021, taking on the Democratic incumbent, Laura Kelly. Schmidt has appointed Kelly Arnold, the former chairman of the Kansas Republican Party, as his campaign treasurer. Our Way of Life PAC, a Schmidt-aligned political action group, was founded the previous week and indicated plans to spend money in an effort to rally Republicans around Schmidt. Former Governor Jeff Colyer was one of Schmidt's opponents in the Republican primary election. However, Colyer dropped out of the fight for the nomination due to illness in August 2021 and backed Schmidt.
Schmidt said he would "welcome" former President Donald Trump's assistance in the election and that Trump's plan "was really excellent for Kansas."
Arlyn Briggs has identified himself as a conservative "with the backbone to hold individuals accountable." According to multiple media sites, Briggs was arrested in Anderson County in June for making a criminal threat against a law enforcement officer. According to media reports, Briggs is a farmer. Lance Berland, also of Kincaid, is his running mate for lieutenant governor. Republican gubernatorial candidate Arlyn Briggs recorded a campaign commercial detailing his vision for the conservative government in Kansas, only to discover that a major Christian radio network had no plans to play it.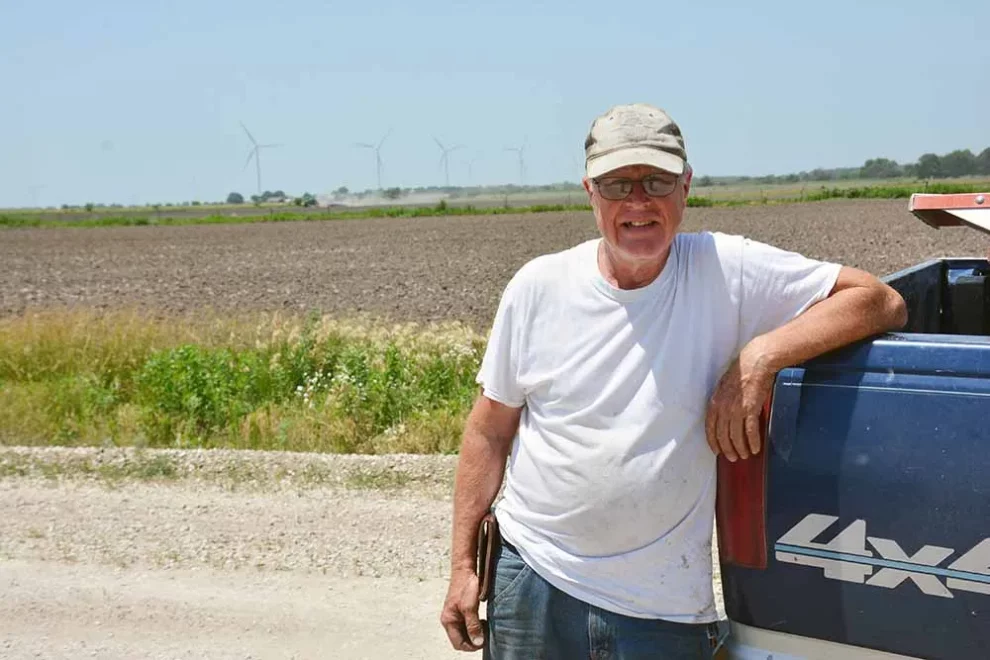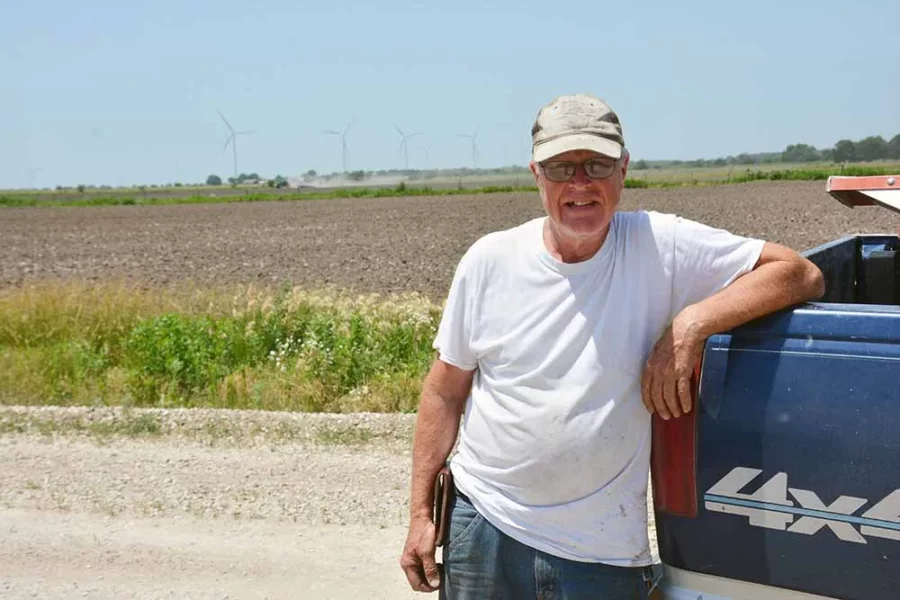 He claimed that after learning of Briggs' arrest on a charge of criminal threat against a law enforcement officer, a staffer at Bott Radio Network in Overland Park indicated that the campaign spot couldn't be played on the network. Briggs said the arrest in Allen County was a misunderstanding that should have been handled in his favor, but the radio network's rejection was a blow in his primary campaign against GOP frontrunner and state Attorney General Derek Schmidt.
Briggs will likely face Democratic frontrunner Gov. Laura Kelly, independent candidate Dennis Pyle, and Libertarian Seth Cordell in November if he wins the August 2 primary against Schmidt. If he wins the general election, Briggs plans to donate his state government salary to charity. "I believe the contest will be decided in the primary this year." Briggs described Kelly as "very liberal." I say vote for the individual. What they do, not what they say.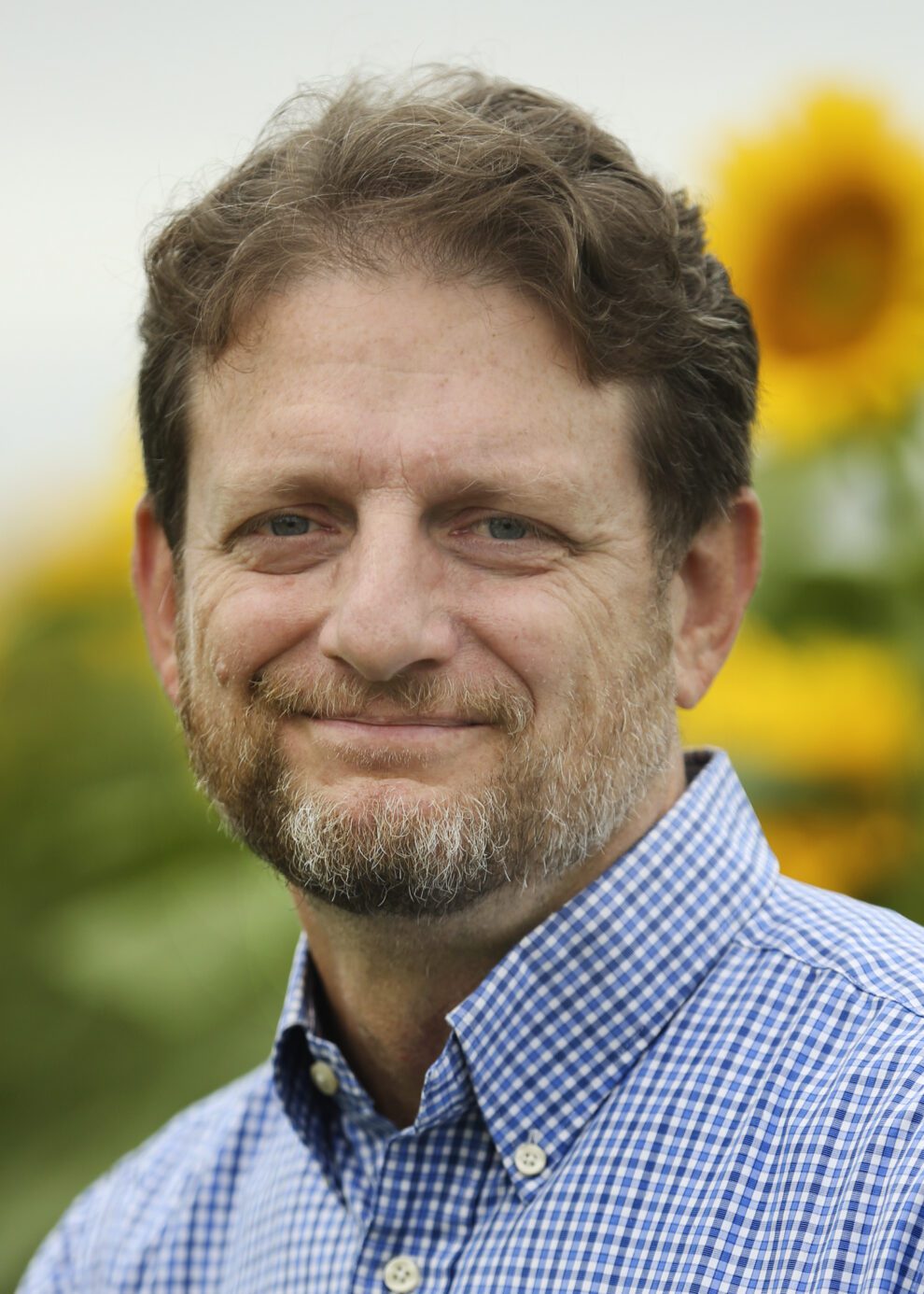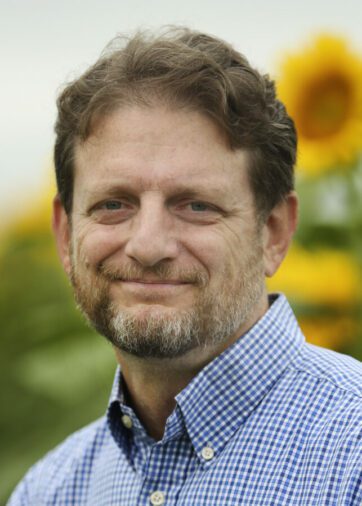 Briggs expressed dissatisfaction with Schmidt as a political leader, claiming the attorney general was too focused on getting on U.S. Sen. Jerry Moran's "good list" in preparation for a run for Moran's seat in the U.S. Senate. Briggs stated that he challenged Schmidt to five debates but received no answer. Briggs was critical of state legislators on social media last year for talking about the need for local government authority but then passing measures that stripped local elected officials of power. He stated that they should all be voted out of office as a lesson.
Briggs campaigned unsuccessfully for the Kansas House in both 2012 and 2020. In his most recent race, he was comprehensively defeated by state Rep. Trevor Jacobs, who received 83 percent of the vote in a GOP primary. He claimed to have lived in Johnson County for around 30 years. He has worked for a Kansas City bank, Hallmark, and as a truck driver and farmer. He said he has done mission work in more than a dozen nations. Briggs' running mate for lieutenant governor is Abilene resident Lance Berland, who Briggs says just conducted community service in Colorado to deal with his own legal issues.
Democratic Candidates for Kansas Primary Election 2022
Laura Jeanne Kelly (born January 24, 1950) is an American politician who has been the 48th governor of Kansas since 2019. She was a member of the Democratic Party and served in the Kansas Senate from 2005 to 2019. Kelly ran for governor in 2018 and defeated Republican nominee Kris Kobach. Kelly was born in New York City into a military family that relocated frequently and was stationed abroad. She earned a Bachelor of Science in psychology from Bradley University and a Master of Science in therapeutic recreation from Indiana University. Kelly was named a Distinguished Alumna by Bradley University and was inducted into the Centurion Society on October 4, 2021. She was the Kansas Recreation and Park Association's executive director.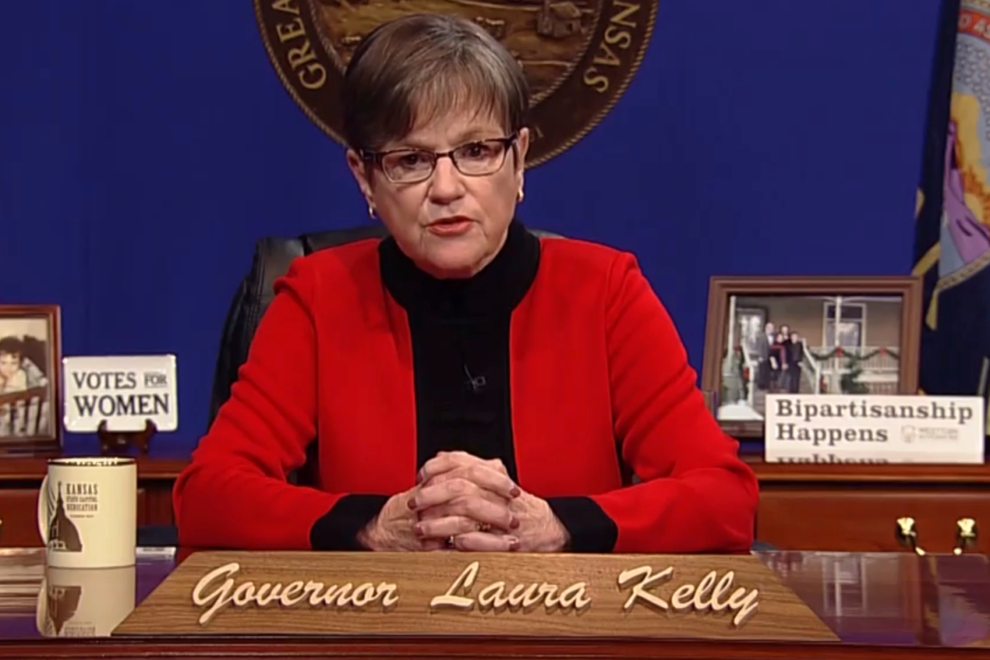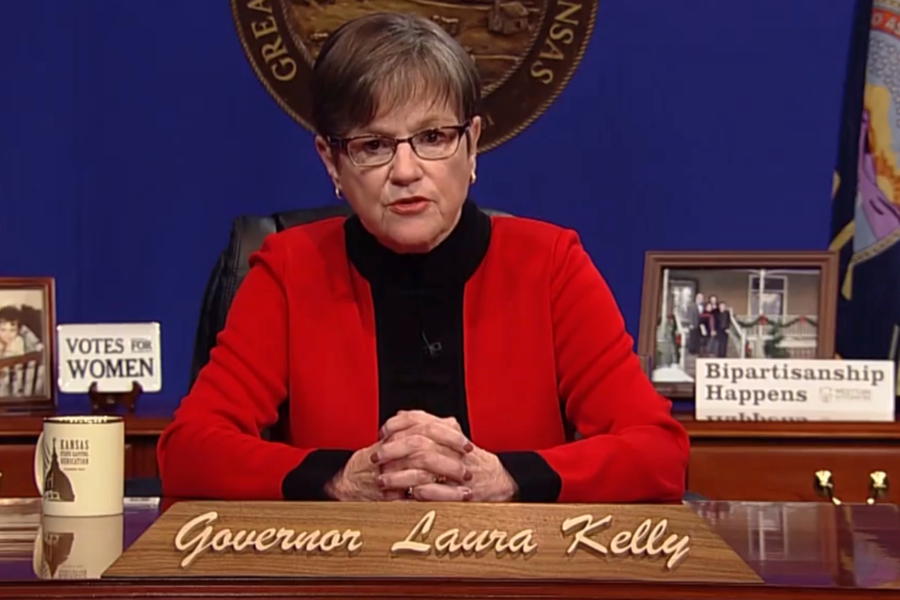 Kelly was elected to the Kansas Senate in November 2004, eventually becoming Minority Whip. She was appointed as the Ranking Minority Member of the Kansas Ways and Means Committee in 2007. Kelly was instrumental in establishing the Kansas Early Childhood Development Block Grants program. Kelly pondered running for Kansas' 2nd congressional district in late 2009. During the 2011–2012 legislative sessions, she served as the Kansas Senate's Assistant Minority Leader. Kelly has been married to Ted Daughety, a pulmonary and sleep disorders expert, since 1979. In 1986, they relocated to Topeka. Kathleen and Molly Daughety is their two adult daughters.
On his campaign website, Karnowski claims to be a "professional political candidate since 1992." His website identifies the environment, education, and health care as significant campaign priorities, but no specific policies that Karnowski supports on the topics. According to KMZA radio in Seneca, Karnowski was born in Seneca but now lives in Pottawatomie County. According to the station, Karnowski has a tax preparation business in Seneca. Barry Franco of Seneca is his running mate for lieutenant governor.
Also read: Illinois primary Election 2022 for governor was a battle between billionaires
Election Voters' Guide:
Here are some important dates for voters. Just have a look on it.
Primary voter registration deadline  is  July 12, 2022.
The advanced voting period begins on July 13, 2022.
The deadline to apply for an early mail ballot is July 26, 2022.
The deadline for in-person advance voting is August 1, 2022.
Postmarking deadline for mailed ballots is August 2.
Date of primary election is August 2, 2022.
The deadline for mailed ballots to arrive at the election office and be counted is August 5 at 5 p.m.
The deadline for general election voter registration is October 18, 2022.
Election Day is November 8, 2022.
Steps to register for Kansas Primary Election 2022
To register, voters must complete the voter registration application online or on paper, which is also accessible at your county election office. If you register on paper, you must mail or drop off the paperwork at your county election office.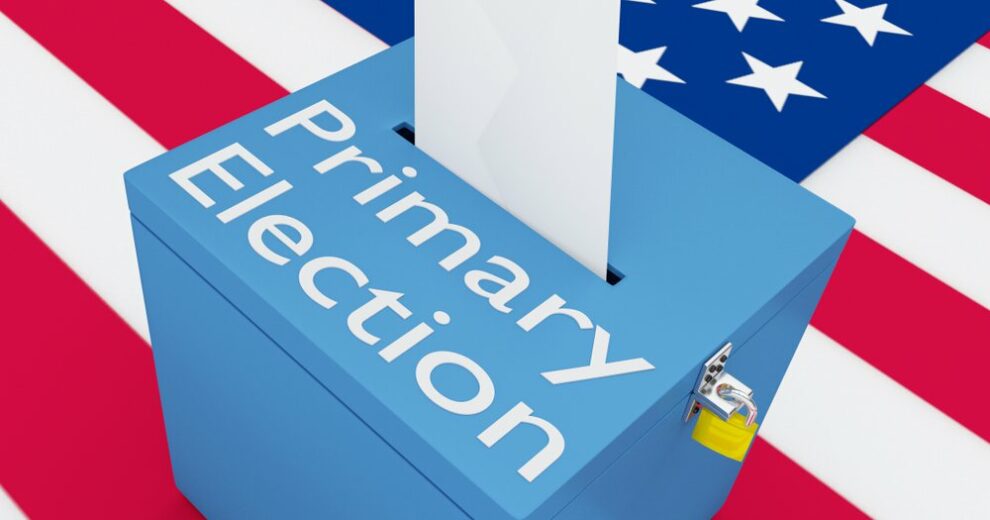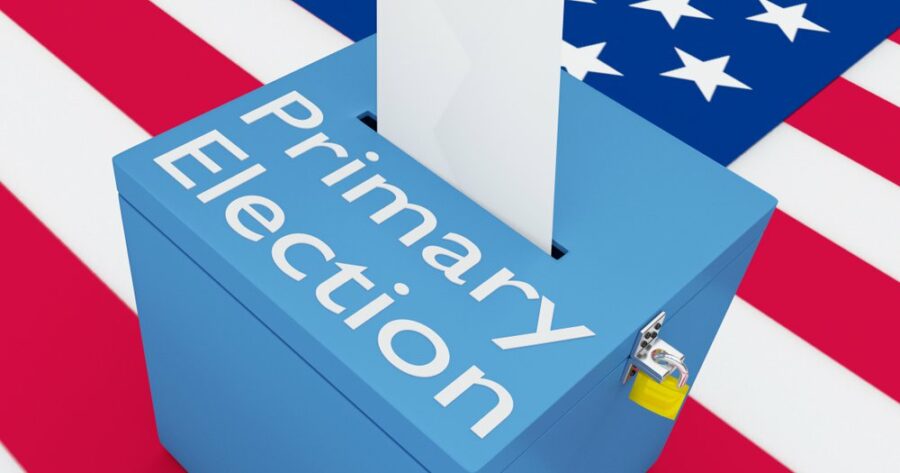 You can also register to vote online at KSVotes.org. The site is not formally sanctioned by state election officials; it was created by Loud Light, an advocacy organization that encourages young people to vote; rather, it serves as a digital voter registration drive. Instead of a voter filing it directly, the site passes their registration information to their county's election administration. However, some users may find the site more user-friendly than the secretary of state's online voter registration system, and it is currently the only entirely online registration option for Spanish speakers.
You can check your voter registration status online if you have already registered. You can look over your registration information on file with the state, which includes your party affiliation, residence, polling location, sample ballot, and the political offices for which you are eligible to vote. You can change your information till July 12 to change your registration if the information listed does not match what is on file.

Subscribe to Email Updates :