On Tuesday, House Speaker Mike Johnson became the first high-ranking Republican to support the former president's 2024 presidential campaign when he openly endorsed Donald Trump.
Mike Johnson formally endorses Donald Trump for President.
Mike Johnson, a Republican from Louisiana, told CNBC on Tuesday, "I'm all in for President Trump. I expect he'll be our nominee, and he's going to win it, and we have to make [Joe Biden] a one-term president. We have to do that."
Hours after The New York Times published an article about a Facebook post Johnson had written in August 2015, before his election to Congress, Johnson criticized then-the Republican nominee Trump, stating that "he lacks the character and the moral centre we desperately need again in the White House."
Mike Johnson was elected as speaker late last month after a group of his fellow Republicans on the hard right forced Kevin McCarthy out.
McCarthy had not been officially supporting Trump's third White House run, even though he had been a longstanding ally of the president and one of the first elected officials to publicly support him during the Jan. 6, 2021, riot by Trump's supporters at the U.S. Capitol.
Kevin McCarthy infuriated Trump's supporters after asking whether Trump was the strongest contender among the vast field of GOP candidates in an interview last summer.
The field has narrowed in recent weeks, but Trump's lead has stayed constant. Later, he tried to retract those remarks and expressed his unwavering support for Trump, but he refrained from giving him his complete endorsement.
Although the newly elected speaker is a longstanding Donald Trump supporter, much like his ousted predecessor, Johnson's endorsement differs significantly from Kevin McCarthy's, who refrained from officially endorsing Trump's third presidential bid.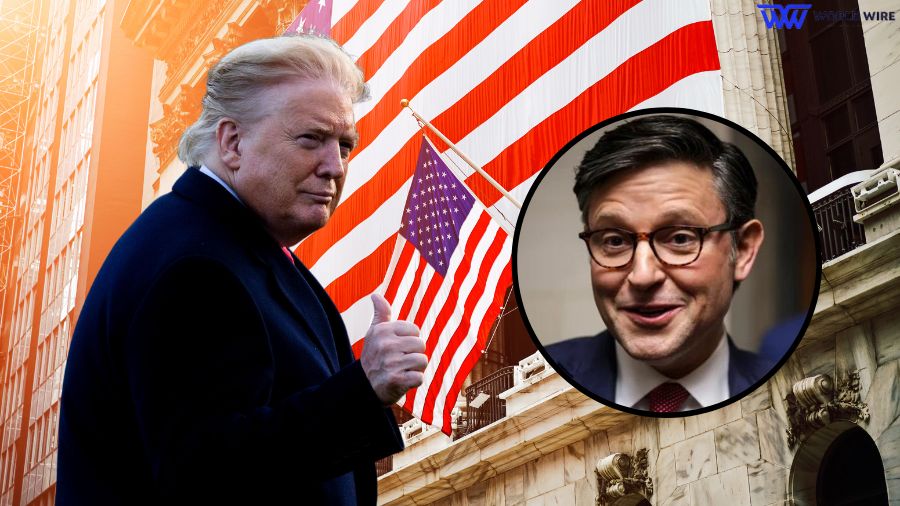 On Tuesday, while stating that he endorses Trump "wholeheartedly," Johnson also described himself as "one of the closest allies that President Trump had in Congress" and that Trump had "a phenomenal first term."
On the other hand, Trump has also hailed Johnson's elevation to speaker and refers to him as "MAGA Mike Johnson."
Johnson became an unwavering supporter of Trump, particularly during his first impeachment in 2019 and during the 2020 election.
Johnson even submitted a brief in a lawsuit that attempted to reverse Joe Biden's victory in the 2020 presidential contest, echoing some of Donald Trump's conspiracy cases about his defeat.
With Johnson's support, it is becoming more and more evident politically that Trump is the front-runner for the Republican nomination in 2024 and that few GOP officials are preparing themselves to stand in his way.
Since the speaker supports Trump, other House Republicans will follow suit, further isolating and limiting the alternatives for those Republicans in the GOP who would rather support a different candidate.
Even though some more moderate conservative Republicans might not want to back Donald Trump, especially in congressional districts that Biden previously won, they don't have many options within the Republican Party to influence the outcome of the race for the nominee.
When asked about Trump's indictments on Tuesday, Johnson responded, "I think this is motivated by political prosecutions, we call it 'lawfare,' and that's what it is. It's just another way to go after a candidate."
Signup For Our Newsletter