The highly anticipated and sought-after documentary 'Unprecedented,' which includes a never-before-seen video of former U.S. President Donald Trump and his family, will be released on July 10. The docuseries depicts videos from the final six weeks of the 2020 presidential campaign and the Trump family's responses to the election results. Trump: Unprecedented' provides unprecedented access, including the last interview President Trump granted during his time in the White House. AJH Films and Alex Holder have created the series.
The Docuseries 'Trump: Unprecedented' Cast
The three-part docuseries features unvarnished sit-down conversations with President Trump and his family, including his daughter Ivanka Trump and son-in-law Jared Kushner, sons Donald Trump Jr. and Eric Trump, and insights from journalists who covered the events live.
'Trump: Unprecedented' Release Date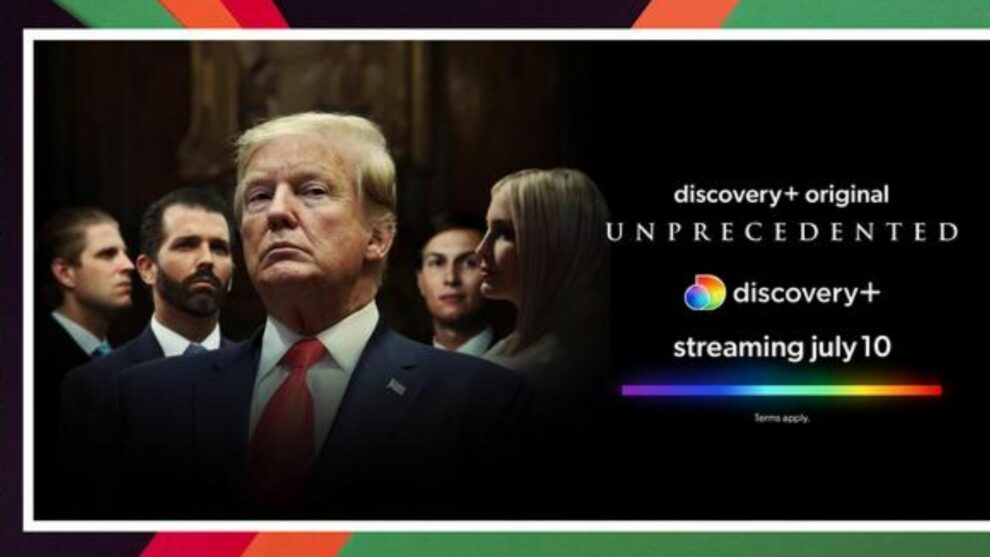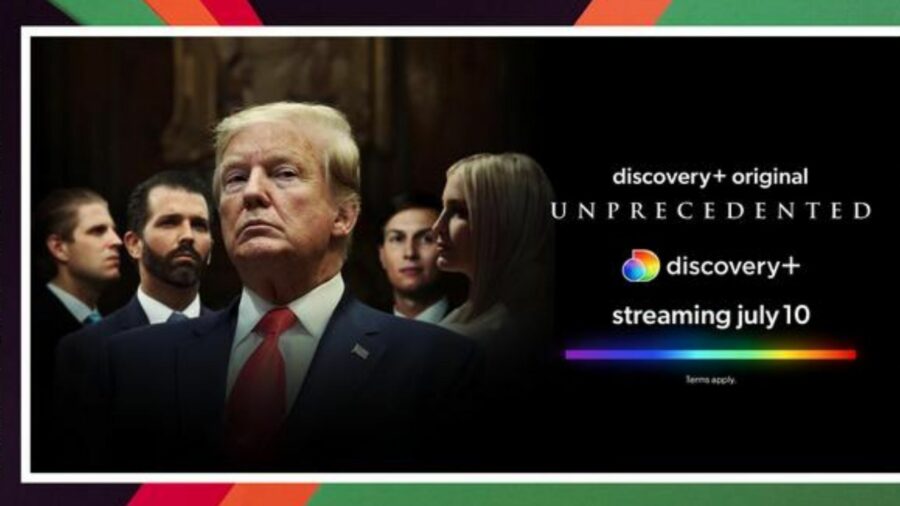 Unprecedented, a three-part docuseries, will air on Discovery+ on July 10, 2022.
The Docuseries 'Trump: Unprecedented' Trailer
Holder provided two video clips, one of which seemed to be a trailer, and had Trump, Ivanka, Donald Trump Jr., and Eric sitting for interviews with the director. It also shows Trump saying to Holder, "I think I treat people well, unless they don't, in which case you go to war." The second was Vice President Mike Pence's answer to House Speaker Nancy Pelosi's demand that he utilize the 25th Amendment to remove Donald Trump from office in the last days of his presidency.
How to download the full Docuseries 'Trump: Unprecedented.'?
There is not much information regarding how to download. We will update the article as we get any information regarding it.
Also read: Watch Virtual Premiere of The Documentary Film "2000 Mules"
Where to watch Trump Docuseries 'Unprecedented'?
The series will be available on Discovery+. The docuseries' rights were originally obtained by Discovery+ in 2021. Holder has reportedly agreed to turn over up to 11 hours of video material filmed at various locations, including the White House, Trump's Mar-a-Lago estate, and on the campaign trail.
About Alex Holder
Alex Holder, a little-known British filmmaker, found himself at the center of an unlikely political storm after it was revealed that the Committee investigating the January 6 attacks had issued a subpoena, requiring him to hand over hours of footage of Donald Trump and his family that he had shot for a documentary in the final weeks of 2020, as well as footage of the events of the day of the storming of the U.S. Capitol. Holder, a director and producer, was best known – if he had a public presence – for two projects: Keep Quiet, about an antisemitic, far-right Hungarian radical, and the Palestine conflict series. Competing Interests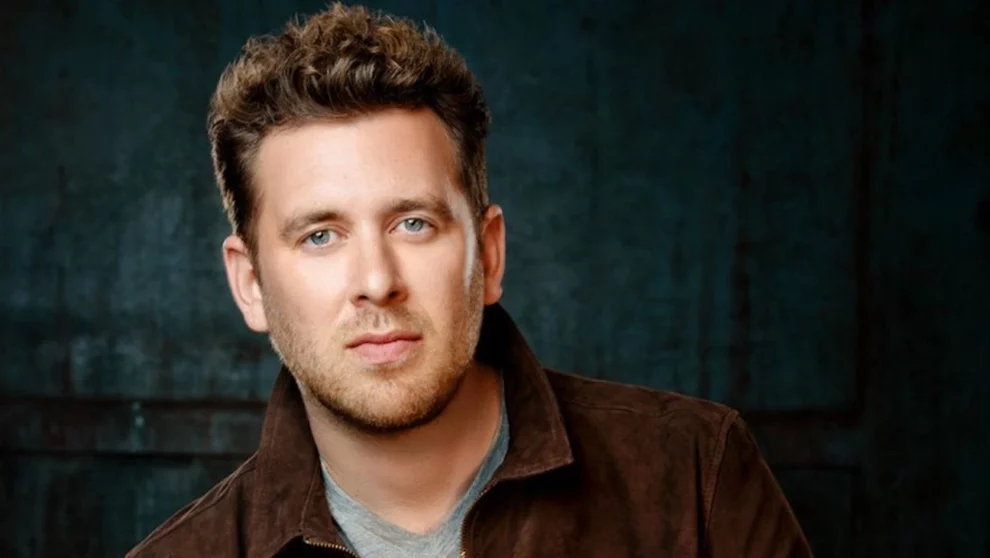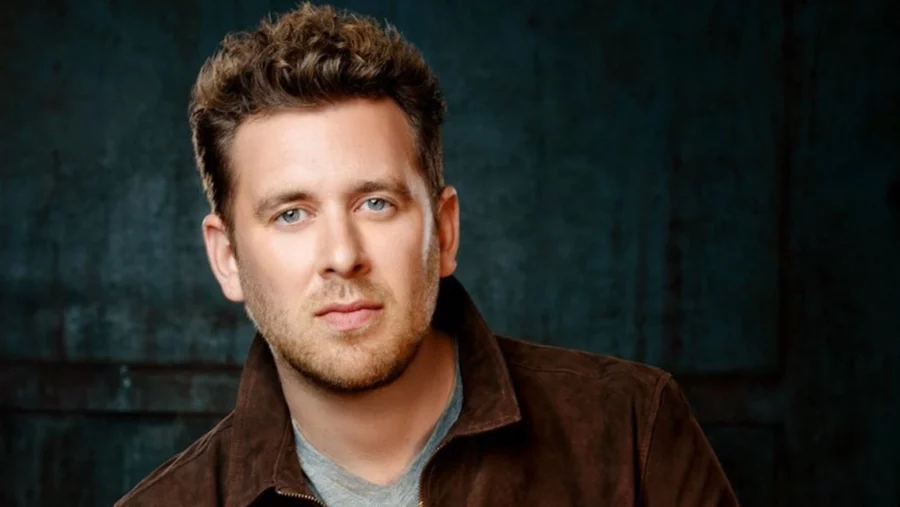 The House Select Committee on the January 6 Attack also subpoenaed raw material from the docuseries. The Committee also requested that Holder interview with committee members, which he agreed to do on Thursday morning, shortly before the sixth public session of the "National Commission to Investigate the January 6 Attack on the United States Capitol Complex." Holder testified before the Committee looking into the attack. "We could never have known when we started this effort in September 2020 that our work would one day be subpoenaed by Congress," Holder said in a statement. "As a British filmmaker, I came into this with no preconceived notions. We simply wanted to learn more about Trump and what drove them to fight so hard for power. We have dutifully provided all of the materials requested by the Committee and are fully cooperating."
Holder spoke with committee members and their staff before the Committee began its hearing into the alleged pressure Trump put on members of his own Department of Justice. He later told the New York Times that the investigators had pressed him on his film and his interactions with Trump. He, however, declined to provide a full description of the Committee's questions. Holder did not have the ability to "share the material or publicly discuss the project" following the sale of his footage, according to the news release, and he had "complete editorial control" over the series.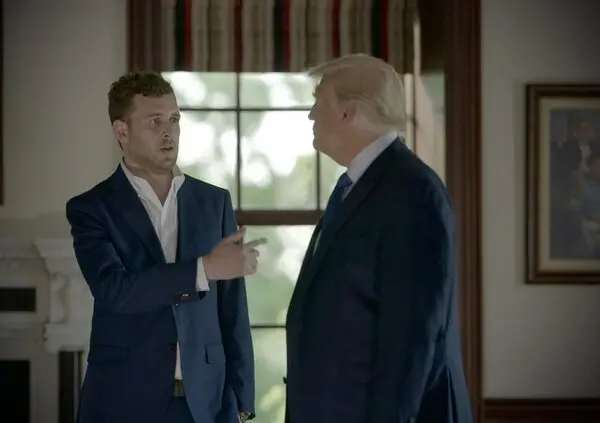 He also stated that he went into his talks with Trump believing that the President couldn't believe what he was saying about the election being rigged. He later altered his mind, however. "I recall being stunned by how incorrect I was after that interview," he added. "He was convinced that the election had been stolen from him." The Holder is one of three documentarians reported to have shot footage during the January 6 unrest. On January 6, British filmmaker Nick Quested, who was in the midst of filming a documentary about the Proud Boys, testified before a House committee. According to the Washington Post, filmmaker Alex Lee Moyer was present during the Capitol attack while working on a film on radio presenter and conspiracy theorist Alex Jones; her film, Alex's War, is planned to be released on July 29.
Things to know about Donald Trump
Donald Trump (born June 14, 1946, in New York, New York, United States), 45th President of the United States (2017-21). Trump was a real-estate developer and businessman who owned, operated, or licensed his name to various hotels, casinos, golf courses, resorts, and residential complexes in and around New York City. Since the 1980s, Trump has also lent his name to a slew of retail businesses, including branded lines of clothes, perfume, food, and furniture, as well as Trump University, which offered real-estate education seminars from 2005 to 2010. In the early twenty-first century, his private conglomerate, the Trump Organization, included around 500 entities operating in a variety of sectors, including hotels and resorts, residential properties, goods, entertainment, and television.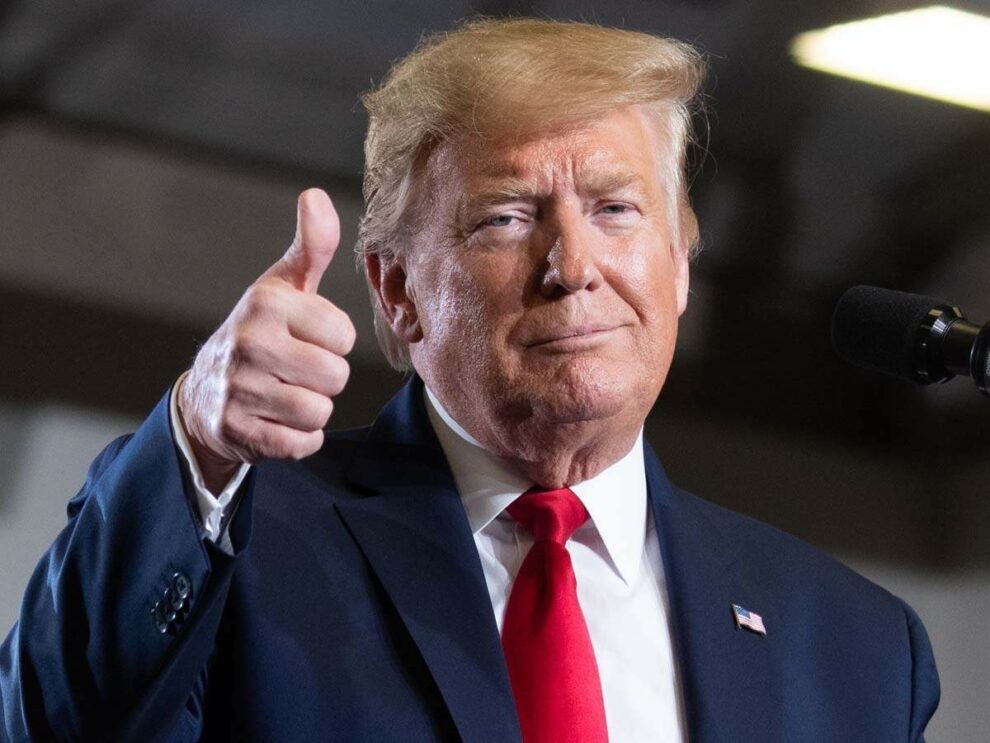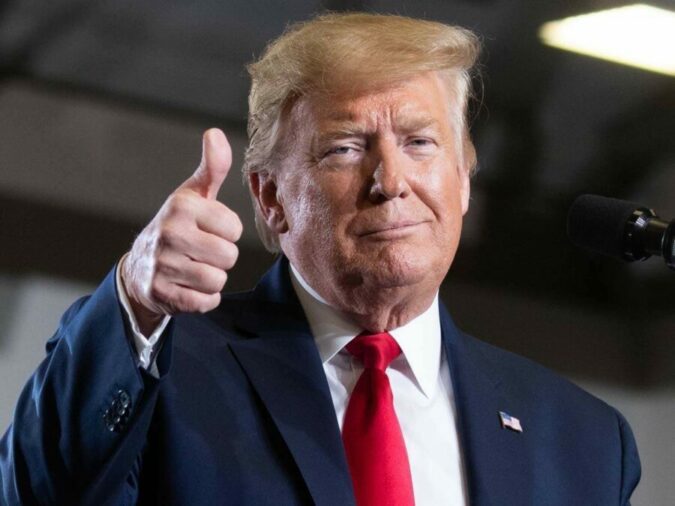 Trump was the third president in U.S. history to be impeached by the House of Representatives (after Andrew Johnson in 1868 and Bill Clinton in 1998) and the only President to be impeached twice—once (in 2019) for abuse of power and obstruction of Congress in connection with the Ukraine scandal, and once (in 2021) for "incitement of insurrection" in connection with the storming of the United States Capitol by a violent mob of Trump supporters as Congress met in joint session. Trump was acquitted on both counts of impeachment by the United States Senate. Trump retired to his Mar-a-Lago club at the end of his tenure. As required by the Former Presidents Act, he established an office there to conduct his post-presidential activities. Trump's claims about the 2020 election were dubbed the "big deception" by the press and his detractors. In May 2021, Trump and his followers attempted to co-opt the term by using it to refer to the election itself. The Republican Party used Trump's fake election narrative to justify the adoption of new voting restrictions in its favor.

Subscribe to Email Updates :