The unbelievable story of an Indian Army officer: When it comes to providing leadership to the Indian Army, Kodandera Madappa Cariappa's name is first taken. He was the first Commander in Chief of the Indian Army. 
He is also known as 'Guardian.' It is said that when he was posted in Fatehgarh, the wife of a British officer had a lot of difficulty in taking his name. 
So they started calling him 'Keeper.' In 1942, Kariyappa became the first Indian officer to receive the rank of Lieutenant Colonel. 
He was made a brigadier in 1944 and was posted as Commander of the Bannu Frontier Brigade.
Major General VK Singh, who wrote a biography of Field Marshal Kariyappa, says, "While passing through a village in those days, Kariyappa noticed that some Pathan women were carrying large vessels filled with water on their heads. 
After questioning, it was found that they had to travel to the village from four miles away every day to get water. Kariyappa immediately ordered a well to be dug in that village. 
Pathans were so happy with the work that they started calling him 'Khalifa.'
The unbelievable story of an Indian Army officer who brought entire Pakistan on it's knees
An essential role in making Leh a part of India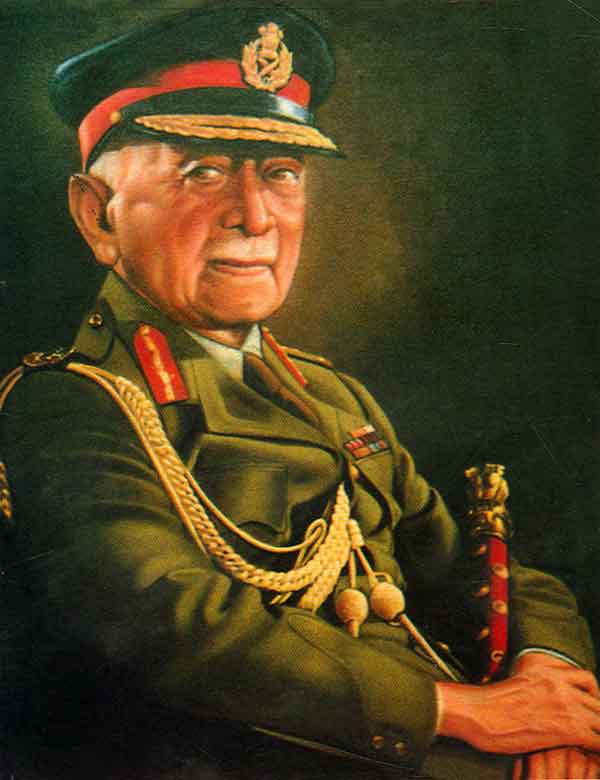 In November 1947, Kariyappa was posted as the Chief of the Eastern Command of the Army.  As soon as the situation deteriorated in Kashmir within two months, he was made the GOC in Chief of Delhi and East Punjab in place of Lieutenant General Dudley Russell. He named this command Western Command.
He immediately appointed General Thimmaiah as the head of the Jammu and Kashmir Force in place of Kalwant Singh. The road to Leh could not be opened until the Indian Army captured Jojila, Dras, and Kargil. 
Defying the above orders, Kariyappa did the same. If they had not done so, Leh would not have become a part of India today. As part of their plan, the Indian Army first captured Naushera and Jhangar and then repelled the attackers from Jojila, Dras, and Kargil.
Cariappa's jeep was attacked by tribesmen.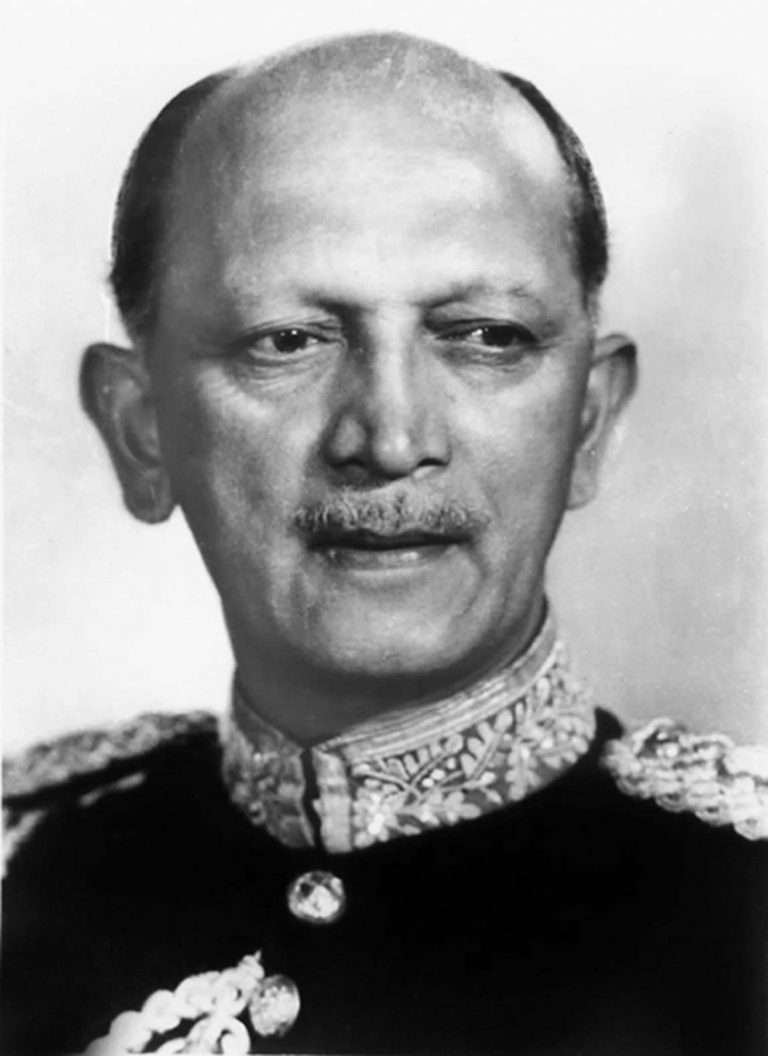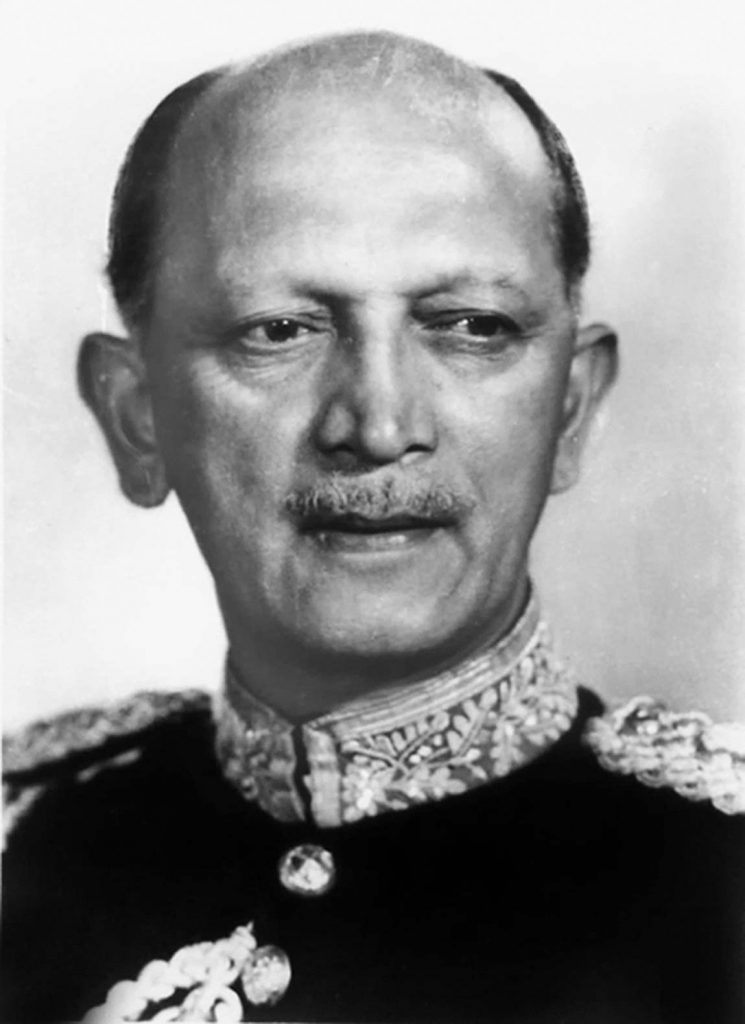 Kariappa visited Navshera after taking over as Commander. Here 50 parachute brigades were controlled at that time. He told Brigadier Brigadier Usman that he would like a gift from him. 
When Usman asked what he would like to take as a gift, Cariappa replied that he wanted him to capture the coat. Osman carried out this work successfully. 
Later, when the tribes attacked Navshera, the control of the Indian soldiers on the skin played a significant role in the same defense.
At the same time, while traveling from Jeep to Srinagar, Brigadier Bogi Sen advised Cariappa to remove flags and star plates from the jeep so that the enemy could not identify their jeep and shot the sniper. 
Major General VK Singh explains that 'Cariappa did the same by accepting this advice, saying that it would have an adverse effect on the morale of his soldiers when he would see that his Commander removed the flag from his jeep out of fear. 
Bogi Sen's guess turned out to be correct. His vehicle opened fire, but fortunately, no one was hurt. While returning, his jeep was again fired, causing a tire burst, but it did not affect Cariappa.
Cariappa got Mahavir Chakra over Meher Singh.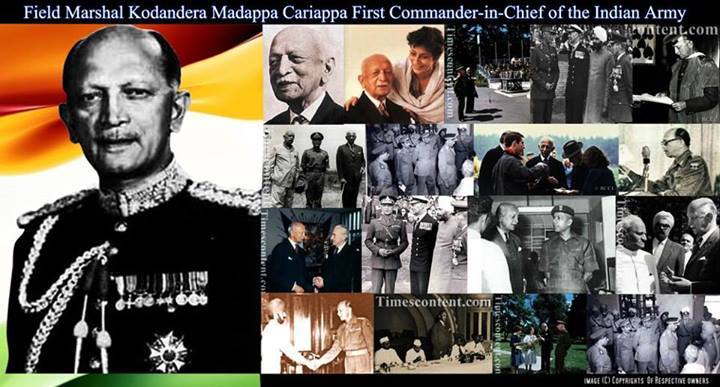 On another occasion, during a visit to Tithwal, Kariyappa, unmindful of his safety, climbed a hill on which the tribesmen were watching. 
Within minutes of their departure, a cannonball fell at the place where they were standing. Later Kariyappa laughingly said, 'Enemy shells also respect the general.'
It was during this expedition that Air Commodore Mehar Singh managed to land Dakota aircraft with weapons in Poonch, that too at night. 
After some time, he also landed at Leh on which General Thimmaiah was riding. Cariappa not only recommended giving Mahavir Chakra to Meher Singh but also ensured that he received this honor as well. 
The strange thing was that the Air Force did not like to provide Mahavir Chakra to its officer, and after this, he was not given any promotion.
First Indian Commander in Chief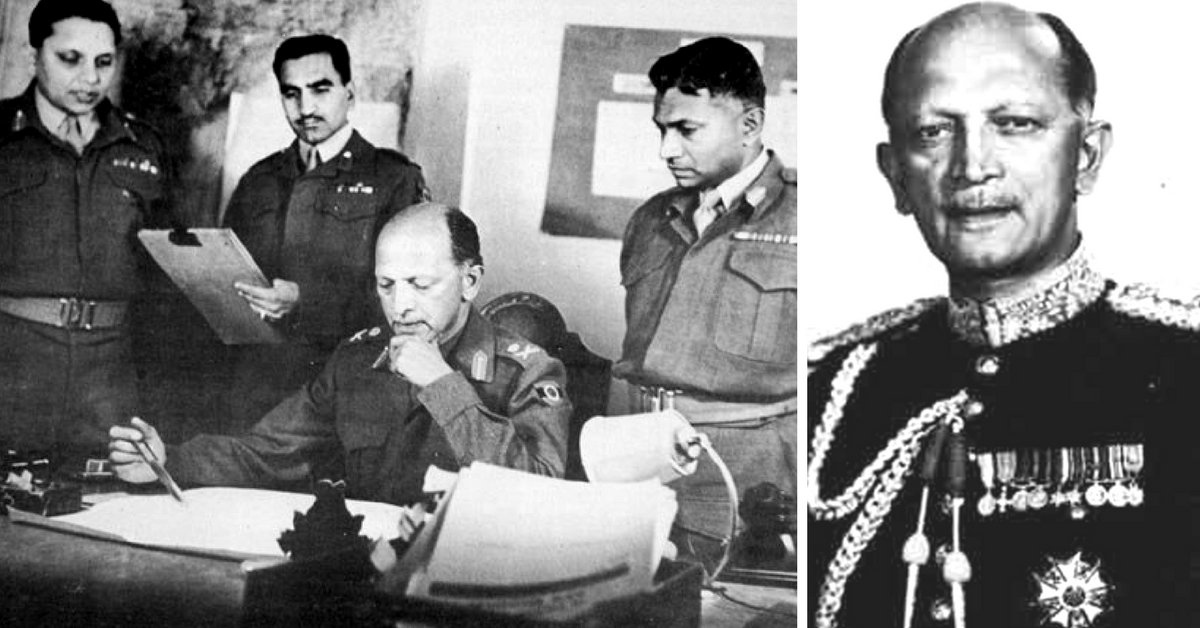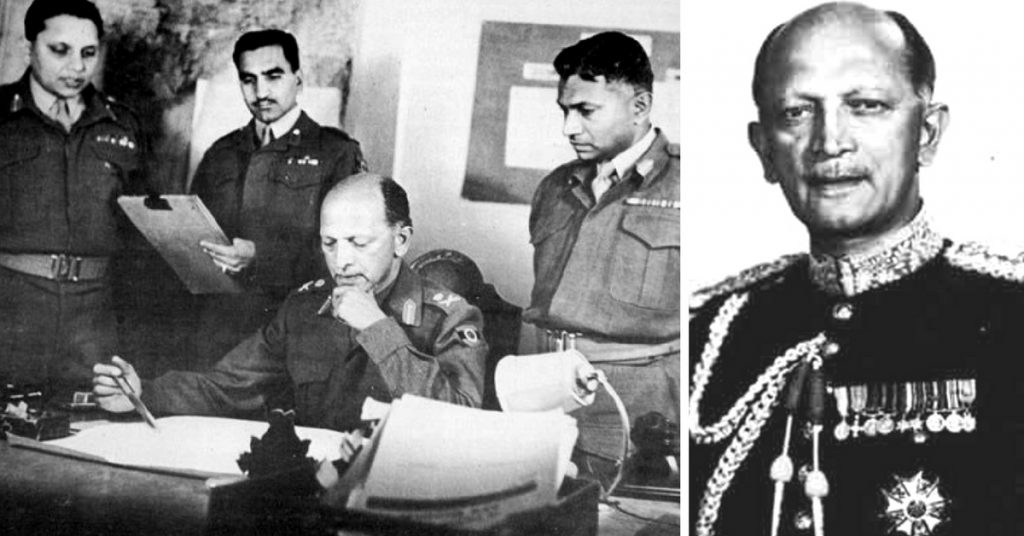 In 1946, Baldev Singh, who was the Minister of Defense in the Interim Government, offered to make Nathu Singh, then serving as Brigadier, the first Commander-in-Chief of India. 
Major General Bhuvan Chandra Khanduri, who wrote a biography of Cariappa in his book 'Field Marshal KM Cariappa His Life and Times,' writes, "Nathu Singh did not accept this offer with humility, as he believed that due to being senior, Cariappa Claim was more on that post. 
After Nathu Singh, Rajendra Singhji was also offered this position, but he, too, did not accept that position in honor of Kariyappa. 
Then on December 4, 1948, Kariyappa was made the first Indian Commander-in-Chief of the Army. '
At that time, Cariappa was 49 years old. For the first time after 200 years of British rule, an Indian was given control of the Indian Army. 
On January 15, 1949, Cariappa considered the position. Since then, this day is celebrated as 'Army Day.'
Cariappa's most significant contribution was that he kept the Indian Army away from politics. Perhaps this was the reason why he refused to take the INA soldiers into the Indian Army. 
He believed that if he did so, the Indian Army would not be untouched by politics. Cariappa in following discipline There was no harm. 
This was the reason that even his close friends hesitated a little to get freedom from him.
Major General VK Singh writes in his book 'Leadership in Indian Army,' 'Once in Srinagar, General Thimmaiah, who had worked with him in World War II and Kashmir, was sitting in the same car with him. 
Thimmaiah took the first puff by burning cigarettes that Kariyappa forbade him to smoke in a military vehicle. 
After a while, the habitual General Thimmaiah took out another cigarette but then put it back in the packet, remembering Cariappa.
Cariappa noted this and ordered the driver to stop the car so that Thimmaiah could smoke. '
The fight over private use of government car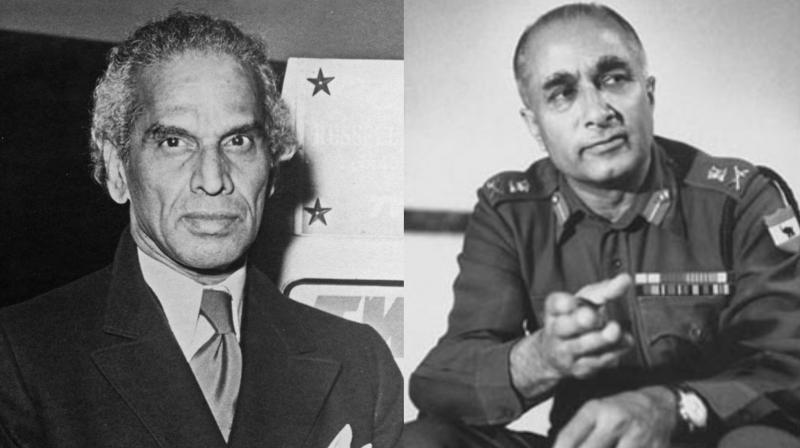 Air Marshal Nandu Cariappa, son of Field Marshal Kariyappa, writes in his father's biography, 'Once when I was studying at Naveen Bharat High School in Delhi, one day the army truck school could not come to pick us up. 
My father's ADC sent me to the staff car to withdraw from school. I was delighted. A few days later, when my father was having breakfast, this incident was mentioned. 
On hearing this, my father became enraged, and he laughed at his ADC, saying that the government car should not be used privately under any circumstances. 
He immediately got his bill made and asked the ADC to deduct it from his salary.
Aayub Khan rejected the offer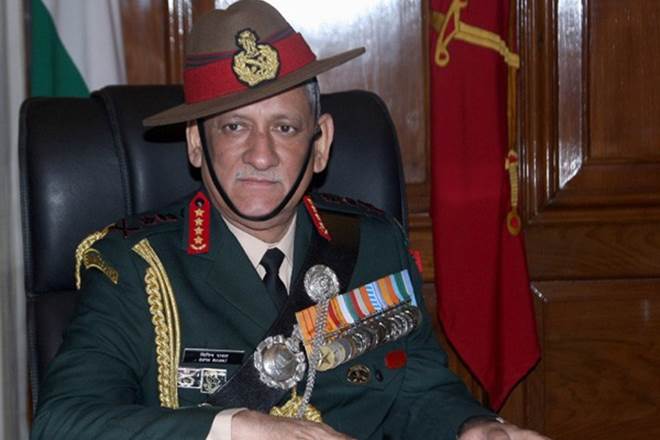 In 1965, during the battle with Pakistan, the fighter plane of his son Nandu Cariappa, a fighter pilot in the Air Force, was shot down in Pakistan. 
He was taken prisoner of war. Airmarkal Nandu Cariappa said, "There was a lot of friendship between Pakistan President General Ayub Khan and my father because Ayub had worked under him in his 40s." 
After I was caught, Radio Pakistan specially declared that I am safe and well.
"Within an hour, the Pakistan High Commissioner in Delhi spoke to my father over the telephone and said Ayub Khan sent a message to him that if you wish, he can send your son back to India immediately. 
Then my father replied, 'All Indian prisoners of war are my sons. You leave my son with them.' Not only this, while I was caught in Rawalpindi jail, but Begum Ayub also came to see me. 
State Express brought me a carton of cigarettes and a novel by PG Wodehouse. '
Pakistani soldiers put down their weapons.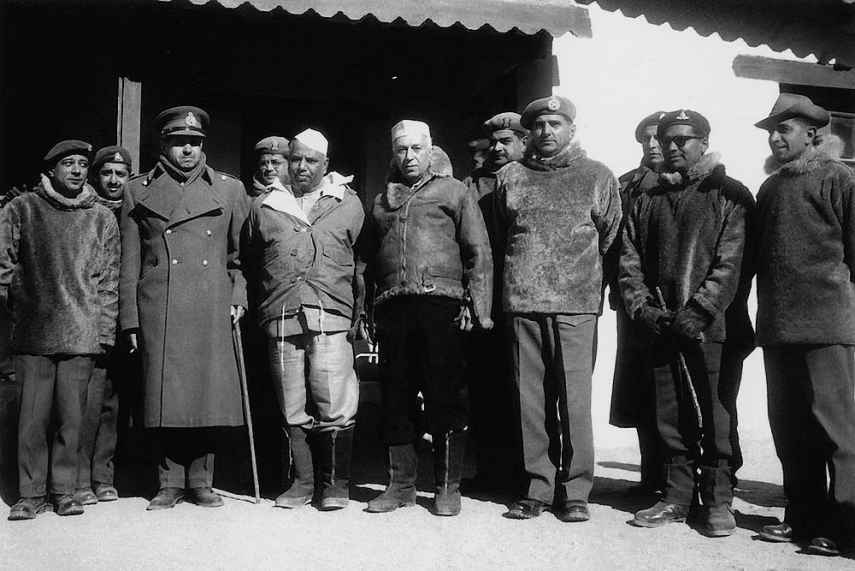 After the end of the India-Pakistan war, Cariappa went to the Indo-Pakistan border to boost Indian soldiers. During this time, he crossed the border and entered 'No Man's Land.' 
Nandu Kariyappa writes in his father's biography, 'On seeing him, the Pakistani Commander ordered that he stays there. Otherwise, he would be shot. 
Someone shouted from the Indian border, saying he is General Cariappa. Pakistani soldiers lowered their arms on hearing this. His officer came and saluted General Cariappa. 
Kariyappa asked the Pakistani soldiers about his well-being and asked if he was getting letters from his house?
Complex to speak Hindi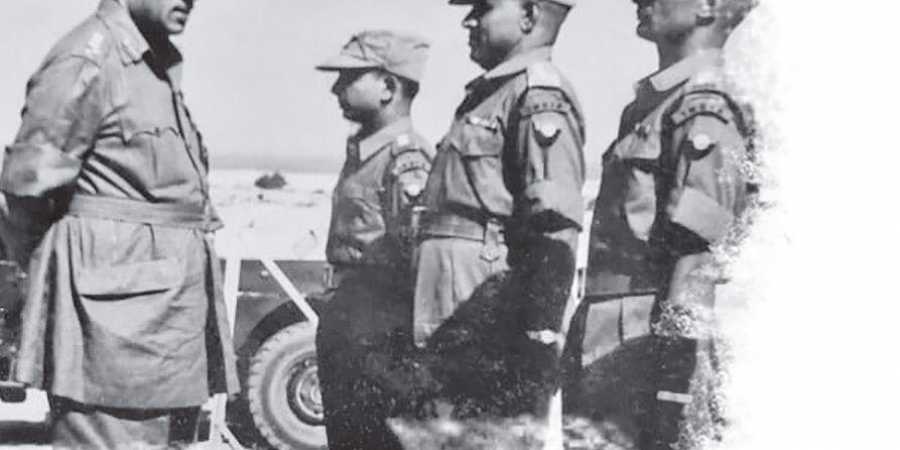 Kariyappa had a little hand in speaking Hindi, so people often called him 'brown Saab'. He used to think in English. Soon after independence, Cariappa was to address troops near the border. 
He was trying to tell them that the country is free now. You and we are also free. But cariappa said, "Right now you are free, the country is free, everything is free."
Kariyappa was very much in favor of family planning. Once addressing the wives of soldiers at the Family Welfare Center in Amritsar, he said, 'Mothers and sisters, we want you to have two children, one for yourself, one for me.' 
Perhaps cariappa was saying that you should have two sons. One of them stayed with the family, and the other became part of the Indian Army.
Assembly buff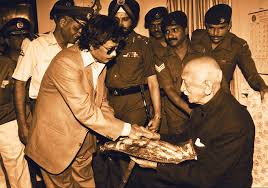 Fieldmarshal Cariappa always wore elegant clothes. At dinner, he still appeared in a black suit or bandhgala. He forever changed clothes at dinner time, even if he was having dinner alone in his house. 
His daughter Nalini says, 'Once he invited an American diplomat to dinner. That guest did not know the dress code of cariappa. He reached home wearing a plain shirt. 
My father used the excuse of the cold weather of Madikeri to force him to wear his coat. Then he went and sat on the dining table.
'Once more, my fiancée wore only a coat at a family lunch without a tie. My father told me to tell my future husband that his son-in-law and as an army officer, he should come to the dining table dressed in manner. 
He was so alert to appear from the pattern that whenever he was entering a city by car, he stopped the vehicle and combed his hair and wiped the dust on his car with his hands. '
Cariapa's craze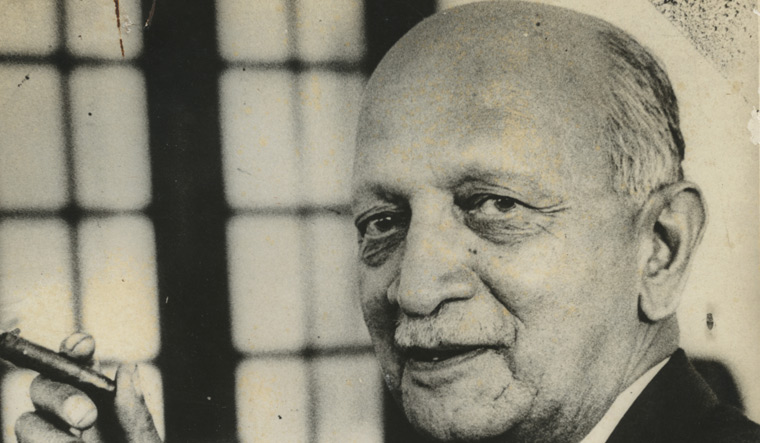 Cariapa was famous for his craze, and that too, not many. For example, they did not tolerate anyone turning their sleeves around their shirt sleeves. 
Nandu Cariapa explains 'I don't remember if I ever saw him in a half-sleeve shirt or a bush. Bushart was very loosely called 'Maternity Jacket.' 
He always had a scarf tied around his neck while playing a game. Every person who came to eat at our place was expected to wear a suit.
Secondly, even if someone has opened the buttons of his coat, he still felt terrible.
'I don't know why he was so irritated with the harmonium. Whenever there was a musical item in army ceremonies, it was forbidden to play the harmonium. 
For him, the transistor was the world's most significant invention. He always kept it with him. He has never been interested in watching TV.
Field marshal turned 87 years old.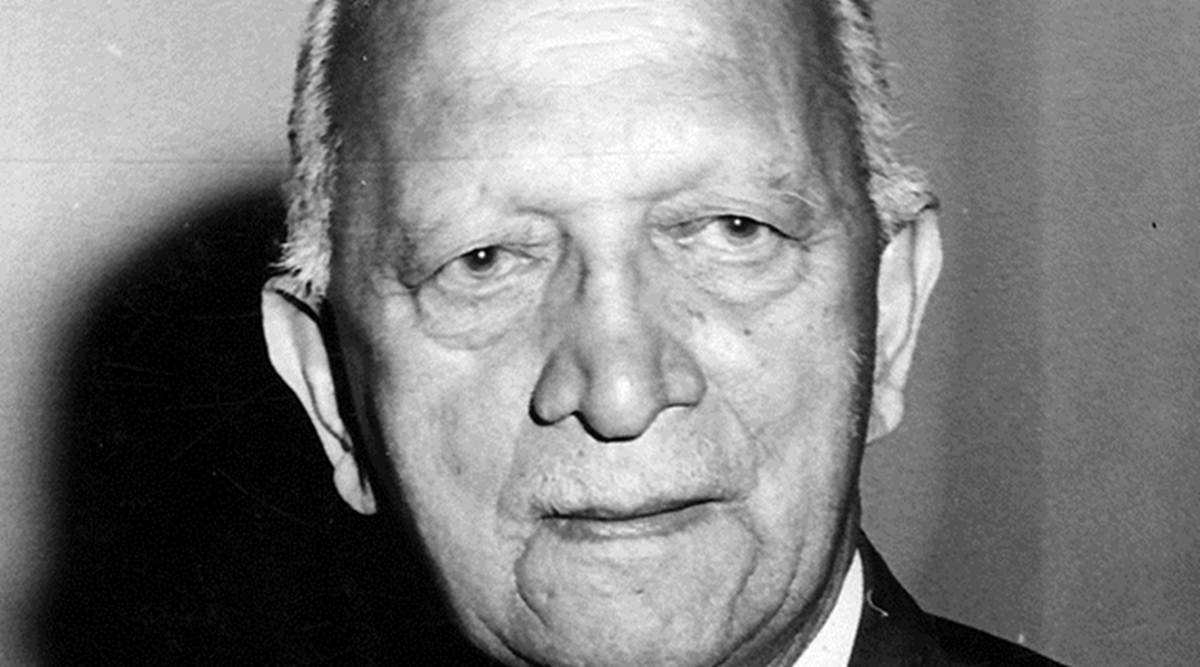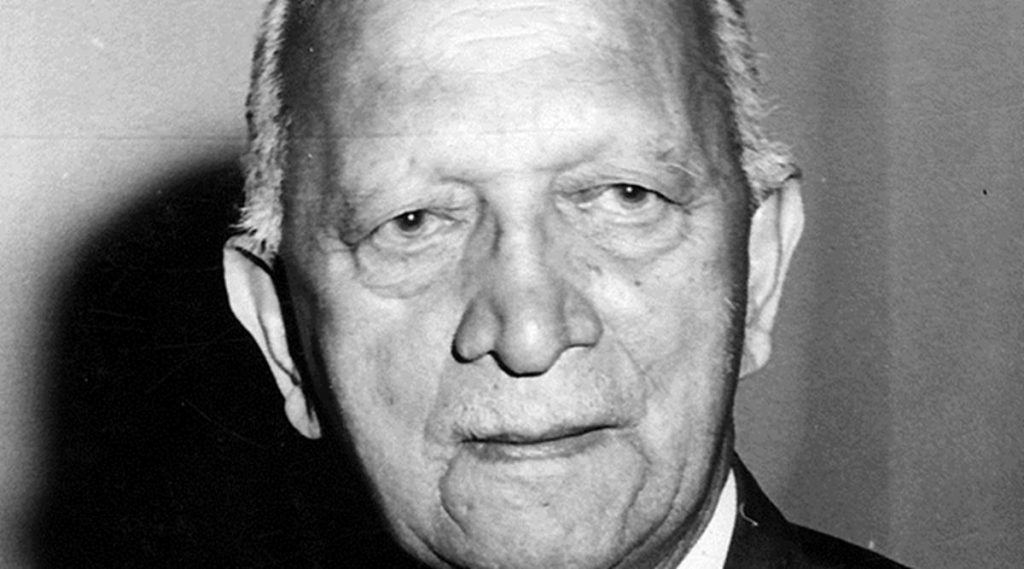 On January 15, 1986, he was in Delhi for the Army Day parade. After the show, the then Army Chief General K Sundarji announced that the government had decided to make General Cariappa a field marshal. 
His son Airmarshal Nandu Cariappa explains, 'The day the event was to be held that day, there was a lot of pain in his right toe. In those days, he used to wear a shoo-in on his left foot and slippers on his right foot. 
We all advised him not to wear those shoes at the Rashtrapati Bhavan ceremony, but where he was going to listen to us. He wore his pointed shoes as usual. 
Moreover, when he went to get his field martial baton from the President, he did not even use the walking stick.
"The President's ADC offered to support him, but he did not accept it either. He was 87 years old at the time. 
The ceremony lasted for about 10 minutes, but during this period, Cariappa remained standing, though he had severe leg pain.

Subscribe to Email Updates :