Donald Trump and Ron DeSantis have visited Philadelphia this week to attend Moms for Liberty gatherings as part of their campaign for the 2024 Presidential race.
Here is what you need to know about the news.
Trump And DeSantis To Speak At Moms For Liberty Gathering In Philly
The top two 2024 Republican Presidential nominees, former United States President Donald Trump and Florida Governor Ron DeSantis, with three other GOP White House hopefuls, delivered a remark at Moms for Liberty's national summit in Philadelphia on Friday.
Moms for Liberty was co-founded in Florida by former local school board members Tina Descovich and Tiffany Justice and the then-current school staff member Bridget Ziegler on January 1, 2021, after the Covid pandemic closed classrooms and began in-home learning through technologies.
The organization became famous for what its members call "parental rights" in education policies. However, Moms for Liberty has faced criticism for what its opponents call harassment for several reasons, including making students' education difficult, deepening divisions among parents, having close ties to the Republican party, and many more.
The organization describes itself as passionate about solving problems in the education system and is motivated to vote in 2024.
Moms for Liberty claims around 120,000 members in 44 states nationwide.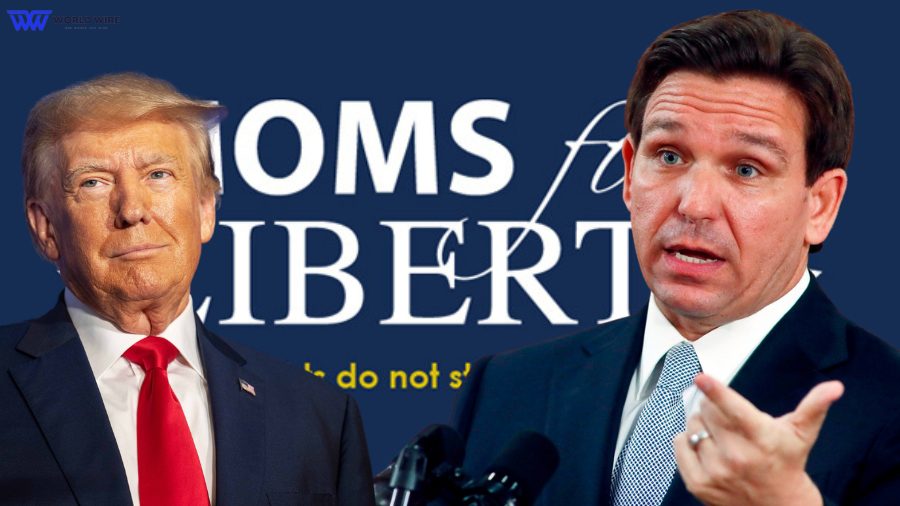 Trump, DeSantis, and other candidates spoke at their 'Joyful Warriors National Summit' because the group can provide many voters in Republican primaries and the upcoming general election.
In the Summit, Tiffany Justice said," No one is going to fight like a mom is going to fight for her kid. I think the parent vote is going to be huge."
DeSantis praised the group in his speech by calling it 'Mama Bears.' He said," The group has created the most powerful political force in this country, Mama Bears."
The Florida Governor focused on several topics, such as his opposition to critical race theory, gender-affirming surgery for minors,
sexually explicit books in school libraries, pronouns, and transgender athletes in women's sports. He also applauded the Supreme Court's ruling to reject affirmative action in colleges and universities.
Also, See: Biden announces new Department of Education position to combat 'book bans'
As the organization is holding its second summit in the week, the former President also grabbed the group's recognition. Trump said, "You have proven beyond all doubt that there is no earthly force more powerful than a mother's love for her children; that's real."
He continued, "In school board races, PTA meetings, and town halls across the nation, you have taught the radical left Marxists and communists a lesson they will never forget – don't mess with America's moms.
The radical left slanders Moms for Liberty as a so-called hate group. But Moms for Liberty is no hate group. You are joyful warriors; you are fierce, fierce patriots. You are not a threat to America. You are the best thing that's ever happened to America."
In his speech, Trump called the Biden government a threat to the country and claimed to uproot it from the President's office. He said, "Joe Biden and the Democrat communists are the threat to America. And together, we will throw them out of office on Election Day of 2024."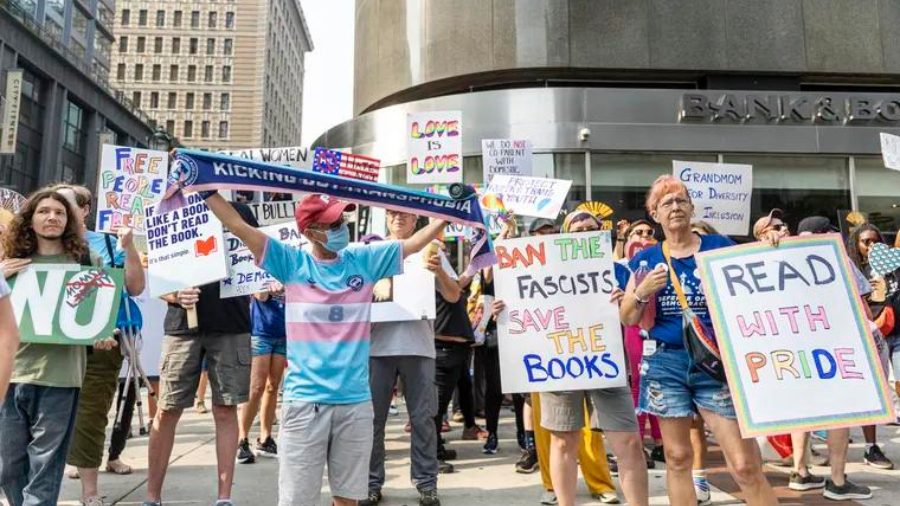 While Moms for Liberty members are visiting the city from across the nation, hundreds are protesting the summit. There were roughly 100 parent activists and LGBTQ+ advocates who gathered outside to protest the summit. They reportedly chanted, "Not in our city," and "Let's say gay" while holding signs that read, "Hate is not patriotic" and "Philly is the LGBTQest city."

Subscribe to Email Updates :