Donald Trump has qualified for the first 2024 Republican primary debate scheduled to be held in August. This has raised questions about whether the former President will face his rivals in the debate.
Let's read the news and determine if Trump will attend the debates.
Trump Just Qualified For The First Debate. Will He Attend?
United States former President Donald Trump and five other 2024 Republican Presidential hopefuls have met the Republican National Committee's (RNC) polling and fundraising requirements to qualify for the upcoming first Republican primary debate.
The other candidates who qualified for the debate include Florida Governor Ron DeSantis, South Carolina Senator Tim Scott, former U.N. Ambassador Nikki Haley, former New Jersey Governor Chris Christie, and tech entrepreneur Vivek Ramaswamy.
Also, read the news "Ramaswamy calls on Trump to debate all candidates."
While others have yet to confirm their presence in the debate, the former President has earlier indicated that he would not attend it.
Now, the question is whether Trump, who is also a front-runner in the Republican nomination, will show up in the debate next month.
Also, read the news "Why Ex-Trump employee found guilty on January 6 Capitol Attack."
In his interview with Fox News 'Sunday Morning Futures last weekend,' Trump explained why he is considering skipping the first primary debate stage. When asked, "Are you participating in the upcoming debate?"
Trump replied, "Ronald Reagan didn't do it, and many other people didn't do it. When you have a big lead, you don't do it."
Earlier this year, Trump, in another interview, also cited his tense relationship with the Fox network as the reason behind his not appearing in the debate. He said the network is prejudiced against him.
Also, read the news "Trump loses appeal in E. Jean Carroll case."
The first Republican Presidential primary debate will take place on August 23, 2023, in Milwaukee, in the important battleground state of Wisconsin, and it will be hosted by Fox News anchors Bret Baier and Martha MacCallum.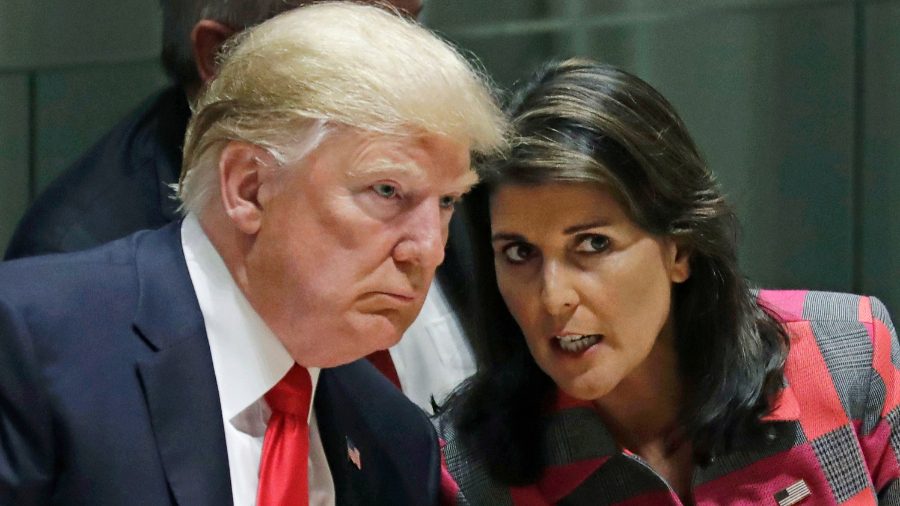 DeSantis, the second leading GOP candidate, has confirmed to attend the debate regardless of any candidate skipping it. Further, Nikki Haley, Tim Scott, Chris Christie, and Vivek Ramaswamy have all indicated that they will attend the Republican first primary debate.
Also, read the news "DeSantis names Reynolds as possible running mate."
Additionally, Christie has said he is eager to participate in the debate but would not support Trump if he is the nominee, going against the RNC requirement of candidates to sign a loyalty pledge to the final nominee as a condition of participating in the debate.
In an interview last month, Christie said, "I am going to take the pledge just as seriously as Donald Trump took it in 2016."
Also, read the news "Christie Slams Trump for touting indictments."
Besides six candidates, former Vice President Mike Pence has also met the polling threshold. But it is unclear whether he would be able to meet the individual donor threshold of 40,000 unique doors with 200 donors in 20 different states or territories that other candidates have met.
Pence said last week, "We will qualify. But getting 40,000 donors in just a few short weeks is a challenge. We are not offering gift cards, not offering kickbacks or tickets to soccer games, just traveling."
Also, read the news "Biden Tours Philly Shipyard to Promote Bidenomics"
In addition to the donors, candidates must poll 1% in three recognized national polls or two national polls and two early-state polls as long as those polls meet the RNC's polling criteria.
The third criterion to qualify for the debate is to pledge to support the party's eventual nominee and not participate in a non-RNC-sanctioned debate.
Also, read the news "US soldier crosses DMZ into North Korea"
Although some candidates have easily reached the threshold to qualify for the first debate stage, some candidates, such as former Arkansas Governor Asa Hutchinson and North Dakota Governor Doug Burgum, struggle to get through the RNC requirement.
On the other hand, Trump is still making up his mind to show up in the debate even after Fox News host Piers Morgan recently called Trump, a coward and challenged him to face the debate.
As the former President had already hinted about skipping the debate next month, it remains a mystery whether he will attend the first primary debate until Trump himself clarifies it.

Subscribe to Email Updates :