Pregnant Elephant Fed With Pineapple Loaded With Fire Crackers: A pregnant elephant in Kerala died standing in the water a week before on Wednesday.
According to some of our sources, the elephant ate pineapple filled with firecracker which was left by some locals. The pineapple exploded in her mouth, which led to the death of an innocent animal.
Pregnant Elephant Fed With Pineapple Loaded With Fire Crackers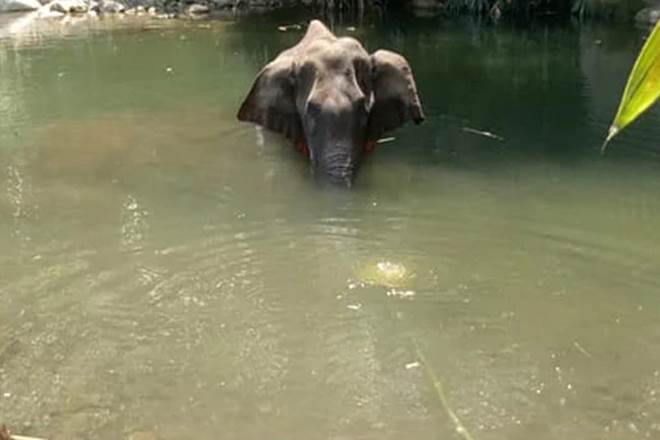 The incident came to light when the forest officer of that local area took the help of social media to narrate the whole story.  It was noted that the elephant left the forest of a silent valley which is situated in the Palakkad district and was roaming throughout the villages for searching food.
The unappreciated incident took place when the elephant ate the pineapple given by some locals. These stuffed with cracker Pineapples are usually made in this village to protect their farms against wild animals.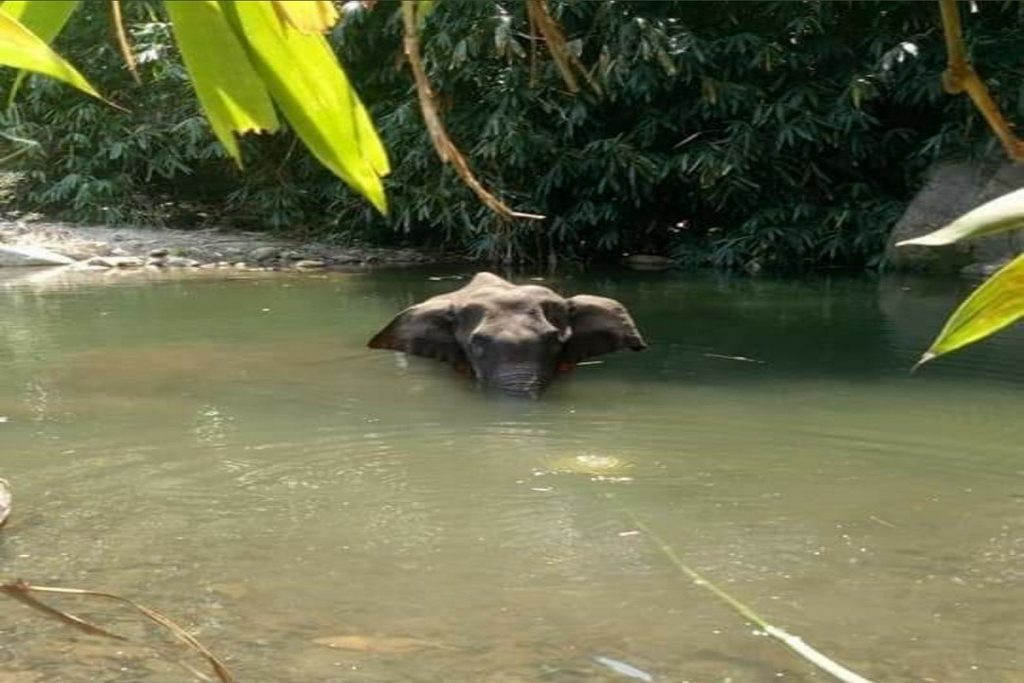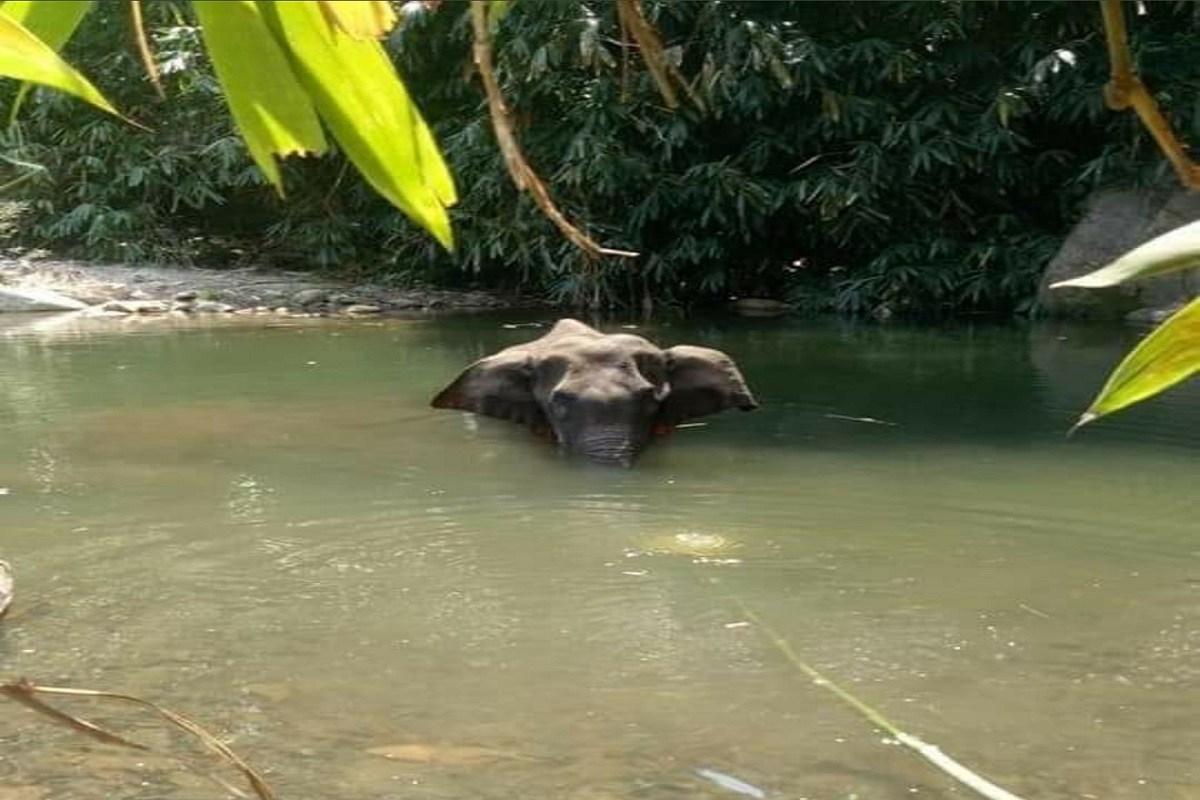 Forest officer Mohan Krishnan who was part of the rapid response team to rescue the elephant, wrote a statement of Facebook saying " The elephant trusted everyone.
When the fruit exploded in her mouth, she must have been shocked not thinking about herself but about the unborn born child to whom she was going to give birth in 18 to 20 months.
The explosion was soo drastic that her tongue and mouth were severely injured. She walked throughout the village, screaming in pain and hunger, but no one heard of it.
At last, she was fed, but the poor elephant was not able to eat anything because of the pain of her injuries.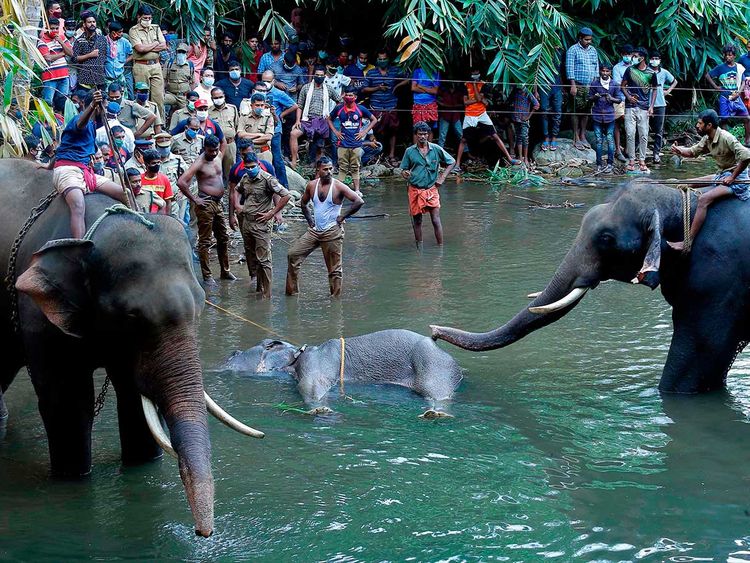 In a note written by Mr. Krishnan in Malayalam, he said that " She didn't harm any person in the village when she was running and screaming in pain.
She didn't destroy a single house or the locality. That is why I believe that these animals are a prime example of goodness.
After running screaming the elephant stood in the velliyar river and took her last breath. Many photos went viral on social media, which showed the elephant standing in the river.
It was believed that she must have don't this to avoid any flies or infections from her injuries.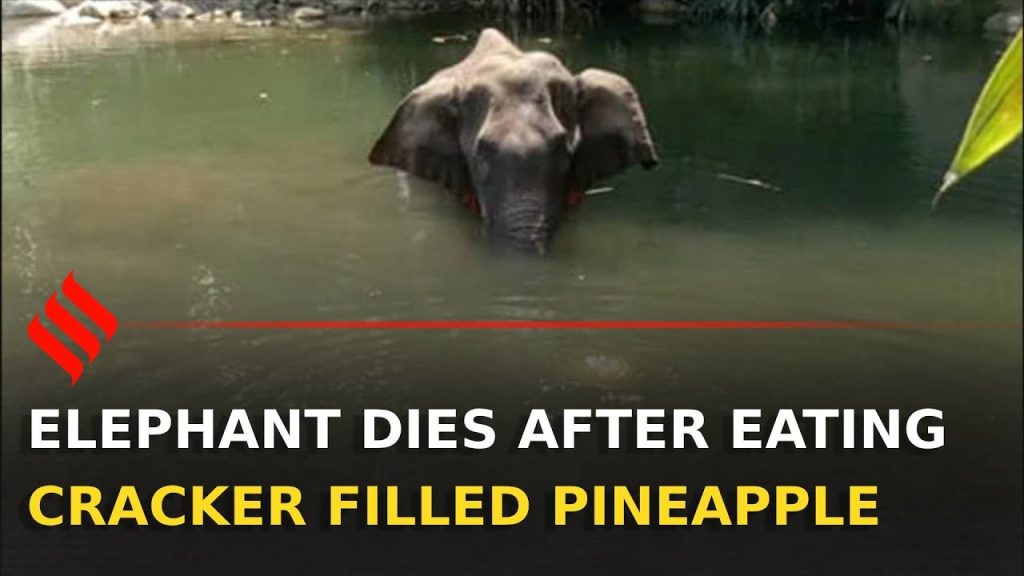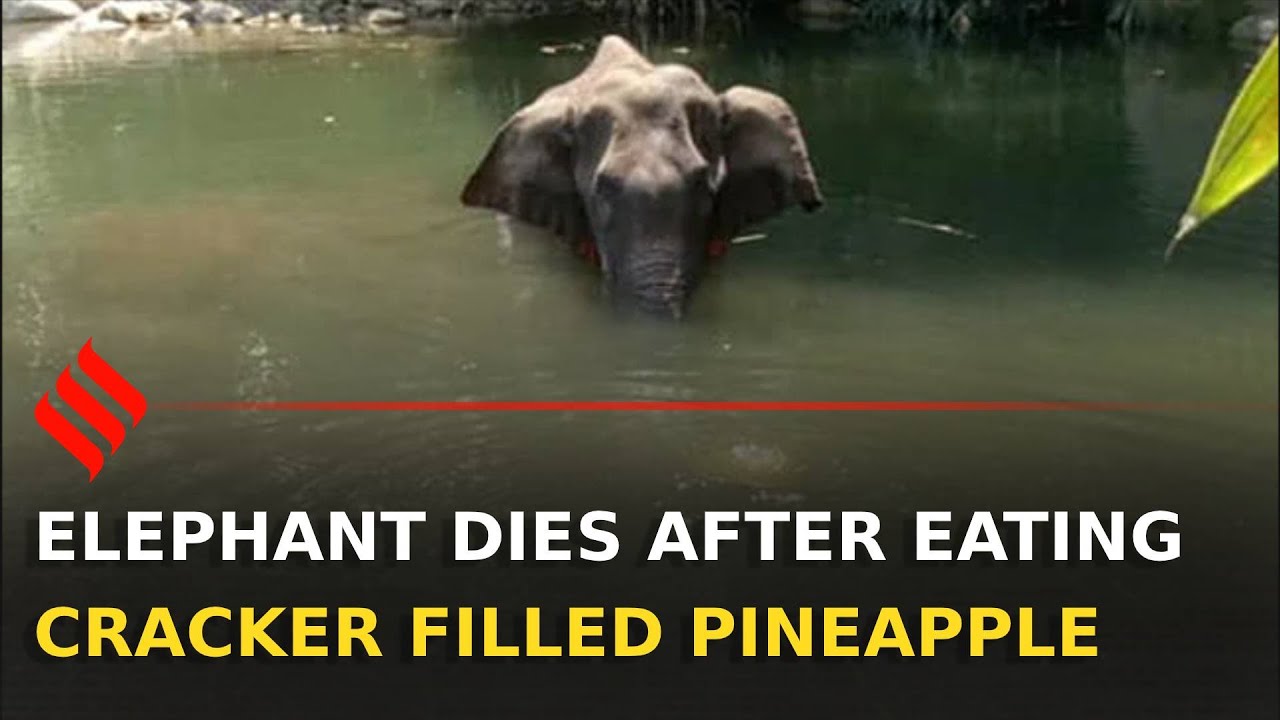 The forest authorities brought two captive elephants, who were named Surendran and Neelakanthan, to lead her out of the stream.
"In any case, I think she had an intuition. She didn't let us do anything," Mohan Krishnan wrote.  After man-hours of efforts by the officials to save the elephant, she died at 4 pm on May 27, standing in the water.
The elephant was picked up inside the forest in a truck, where the forestry officials cremated it. "She should receive the farewell she deserves. For that, we took her to the forest in a truck.
She was sleeping there on fire, in the ground where she played and grew up another wildlife authority revealed to me that she was not the only one.
I could identify her problem, but the behavior was not apparent because of her shelter. We cremated her in a fire there. We bowed to it and offered our final prayers, "said Forest officer Mohan Krishnan

Subscribe to Email Updates :