Brittney Griner, a two-time Olympic gold medalist and WNBA standout was arrested in mid-February as she arrived in Russia to play for a Russian team during the WNBA offseason. 
On Thursday, a Russian court sentenced US basketball player Brittney Griner to nine years in prison after finding her guilty of importing cannabis-infused vape cartridges into Russia on purpose, a verdict that US President Joe Biden termed "unacceptable."
Her conviction may now pave the way for a prisoner swap involving the 31-year-old athlete and an imprisoned Russian who was once a successful arms dealer.
Griner admitted to having the hashish oil-laced vape cartridges but claimed loading them was an honest error.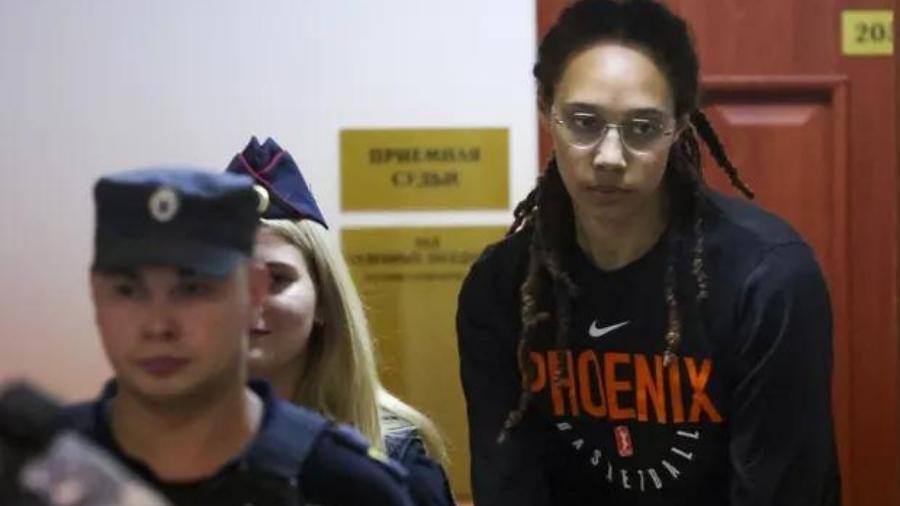 She begged a Russian judge not to "end her life" with a hefty prison term before the verdict. The court also fined her 1 million roubles ($16,990). Under pressure to return Americans detained in Russia, Biden urged Russia to release Griner immediately and stated that his government would continue to push for her freedom.
Who is Brittney Griner: Her Achievements
Brittney Griner is an American professional basketball player for the Women's National Basketball Association's Phoenix Mercury (WNBA). She was a Baylor Lady Bears basketball player in Waco, Texas.
She is the only NCAA basketball player with 2,000 points and 500 blocks. In 2012, the three-time All-American was voted AP Player of the Year and Final Four Most Outstanding Player. 
She was named to the Phoenix Mercury All-American basketball team in 2009. She won the ESPY Award for Best Female Athlete in 2012. Griner got an endorsement deal with Nike in 2013.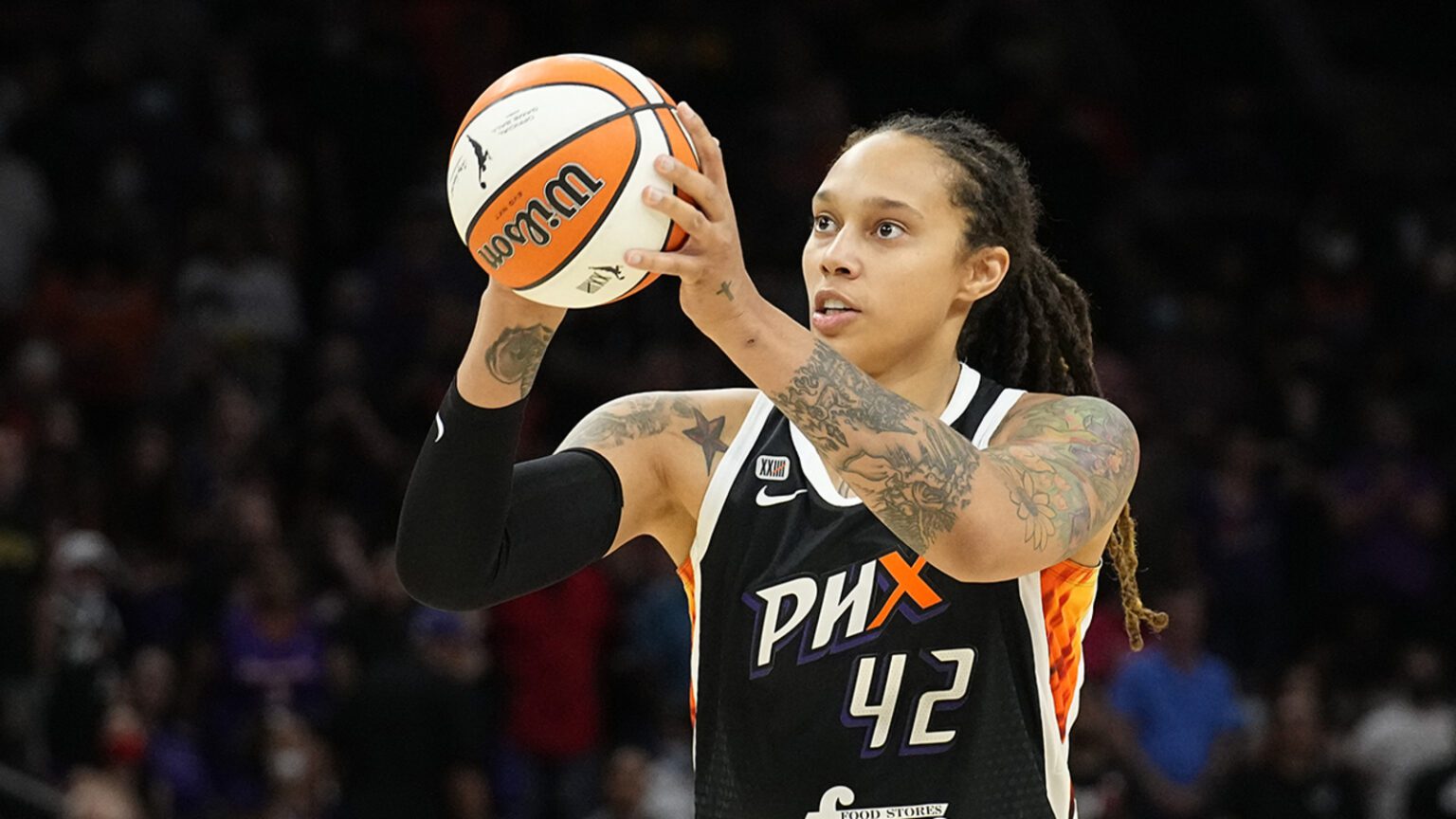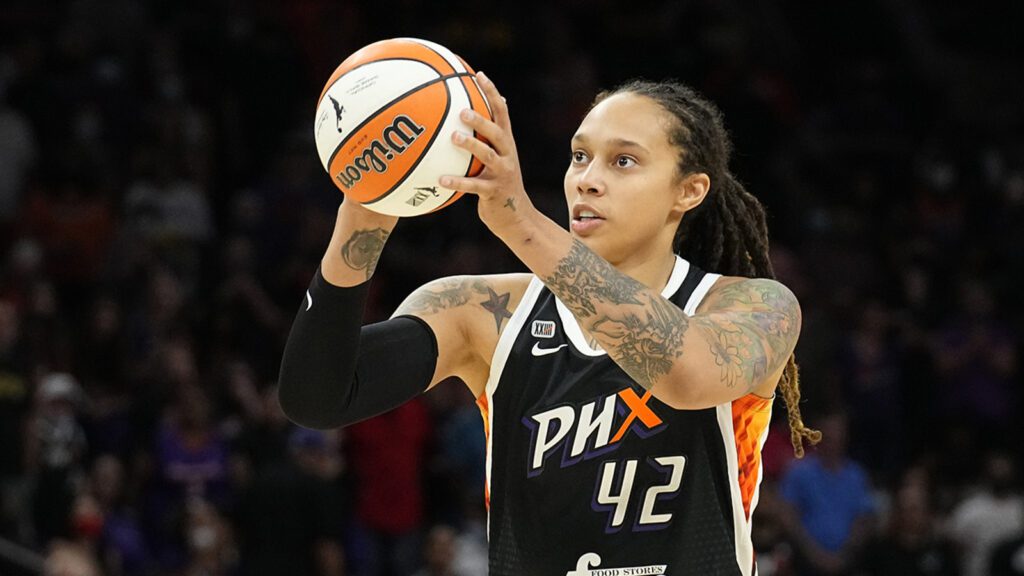 Griner was a member of the United States women's Olympic team in 2016, and she guided them to victory in Rio. Griner protested the Star Spangled Banner in 2020, stating that she would not be on the court for game openers if the national anthem were sung. Griner was nominated to the US women's national team for the 2020 Olympics, where she earned her second gold medal in 2021.
Griner is one of only 11 women to have won an Olympic gold medal, an NCAA championship, a FIBA World Cup gold medal, and a WNBA title.
What exactly is she accused of?
Griner was arrested at Moscow's Sheremetyevo Airport in February this year while returning to Russia to play basketball.
On July 7, the second day of her trial, she pleaded guilty to drug possession and smuggling after being charged with purposefully importing narcotics into the country.
However, the athlete said she had no intention of committing a crime and had done it "unintentionally" after rushing to pack for her trip to Moscow.
Why is she trapped in Russia?
Griner's imprisonment had been extended to December 20, raising concerns that the trial could continue for months.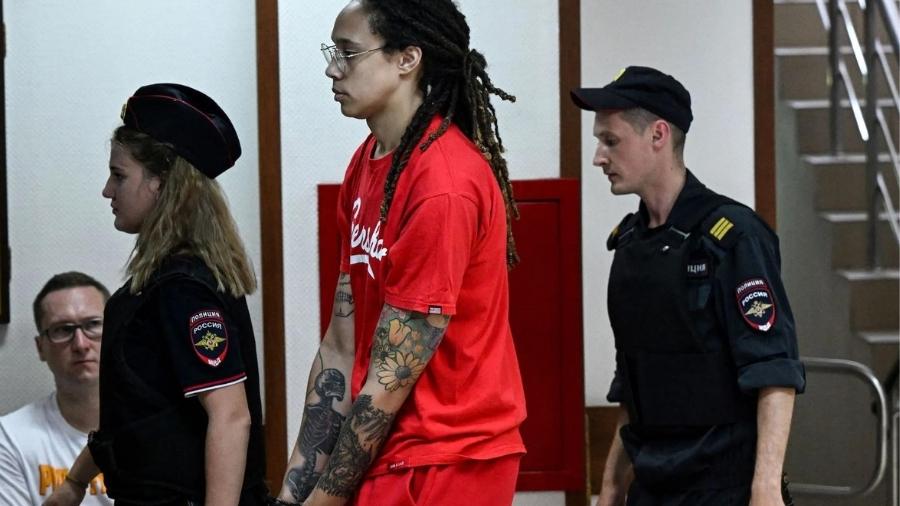 According to a senior Russian ambassador, no action could be taken until the trial was completed.
She has been labeled a "political pawn," Russian media speculating that she could be swapped for Russian arms merchant Viktor Bout, dubbed "The Merchant of Death."
The Kremlin has long advocated for Bout's release, who is currently serving a 25-year term in the United States for conspiring to murder the American people and offering help to a terrorist organization.
It has also been proposed that Griner could be traded for other US individuals considered to be "wrongfully detained" by Moscow, such as former marine Paul Whelan.
Was it an honest mistake?
Griner informed the court: "I'd like to enter a guilty plea, your honor. However, there was no intention. "I didn't want to breach the law," Griner said in court on Thursday before breaking down in tears. "I made an honest mistake, and I hope that in your judgment, it doesn't end my life here."
"My parents taught me two crucial lessons: first, accept responsibility for your actions, and second, work hard for whatever you have. That is why I pled guilty to the charges against me."
"I want to emphasize once more that I had no intention of breaking any Russian legislation," she told the court. "I had no purpose of committing this crime; I did not conspire or plan to commit it."
Griner also addressed the international politics surrounding her case, saying, "I know everyone is talking about political pawns and politics, but I hope it is far away from this courtroom."
In Russia, cannabis is outlawed for both medicinal and recreational purposes.
Griner's defense team had asked for her acquittal. One of her lawyers, Alexander Boikov, stated that some case files were created in contravention of the law.
Griner was prescribed medicinal marijuana in the United States to alleviate pain from persistent injuries, a treatment option popular among elite athletes since it has fewer adverse effects than certain opioids.
The American basketball player claimed she had been pulled aside after airport officials discovered the vape cartridges in her luggage. 
She was not explained her rights or access to an attorney while detained. 
Griner stated that, despite the presence of a translator, she was not provided with a comprehensive translation and even attempted to translate using her phone.
"I still don't know how they wound up in my suitcase," Griner said. "I'd say I was in a hurry packing if I had to guess how they ended up in my baggage."
What steps is the White House taking to assist?
Elizabeth Rood, deputy head of mission at the US Embassy in Moscow, said she spoke with Griner, who is "eating well, able to read books," and is "doing well" under the circumstances.
President Joe Biden called Griner's wife on Wednesday to tell her he was doing everything possible to secure her release.
The US has offered to swap Russian detainees such as Griner and former Marine Paul Whelan for American citizens.
According to one person acquainted with the matter, Washington is eager to exchange convicted arms trafficker Viktor Bout, whose biography inspired the 2005 film "Lord of War," starring Nicholas Cage.
Also, Read | How to Fix Truth Social Content Warning [Easy Solution]
Russian officials have stated that no agreement has been reached. They contend that Griner, known as "BG" to basketball fans, broke the law and should face the consequences. 
USA Basketball expressed disappointment with Thursday's verdict on Twitter but said it would continue to work with the US State Department to get Griner home. The finding against Griner was "unjustified and sad," according to WNBA Commissioner Cathy Engelbert and NBA Commissioner Adam Silver.
Griner wore a grey T-shirt and round-rimmed spectacles to the hearing. She held up a picture of UMMC Ekaterinburg, the team she played for in Russia during the WNBA summer, before taking a seat in the defendant's cage.
Russia's invasion of neighboring Ukraine began one week after Griner was kidnapped. Some authorities are concerned that Americans imprisoned in Russia could be used as bargaining chips in the continuing conflict.
Whelan and Griner have been recognized as "wrongfully detained" by the US Department of State.

Subscribe to Email Updates :