The Lahore High Court has introduced a new email system for the district judiciary of Punjab province of Pakistan to reduce the infection of the coronavirus. All bell orders will be sent via email. According to a report published in a media report on Friday, this step has been taken to do social distancing monitoring due to Coronavirus.
The Lahore High Court launches an email system to avoid corona infection.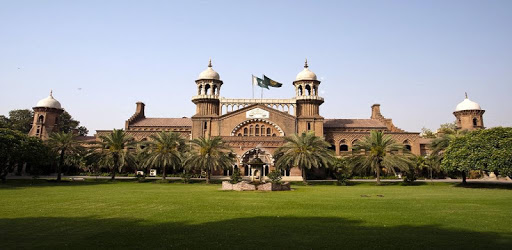 According to the Express Tribune report, the Lahore High Court on Thursday directed all the district and session judges of Punjab under the domain of the main seat that every order received through the email system be verified from the concerned authorities of the top court needed. The court further stated that all orders will be sent through the email system itself.
For this, two data operators will be kept. Earlier, the Lahore High Court had taken strict steps for the court premises to stop the spread of the coronavirus. Not only this but all the cafeteria facilities of the Lahore High Court were also closed by 5 April.
Let me tell you that due to the Coronavirus in Pakistan, this situation is very bad. There are more than 2 thousand cases in Pakistan at this time. While 35 people have died due to this virus.
The whole world is in the grip of coronavirus at this time. At least 150 countries are fighting the war against this virus. No virus has yet been found for the virus spread from Wuhan, China. America, a powerful nation, has not been unblemished by this virus.
Here too, the number of patients is increasing every day. In addition, Italy and Spain have reported the most cases of corona. There is also a lockdown in many countries. It also includes India.

Subscribe to Email Updates :